'A Phoenix Too Frequent' &
'The Real Inspector Hound'
by Christopher Fry & Tom Stoppard
venue
Derby Playhouse Studio
Dates
1st - 5th December 1987
Directors
Keith Briars & Robert Vacher
Keith Briars and Robert Vacher each directed half of this double bill of Christopher Fry's 'A Phoenix Too Frequent' and 'The Real Inspector Hound', by Tom Stoppard, for us in December 1987.
The Derby Playhouse Studio is a small but intimate space in which we have always enjoyed creating productions and these two different but excellent plays proved a fine fit for it, each boasting a unique and characterful look, mood and set as well a fantastic performances all round from two wonderful casts.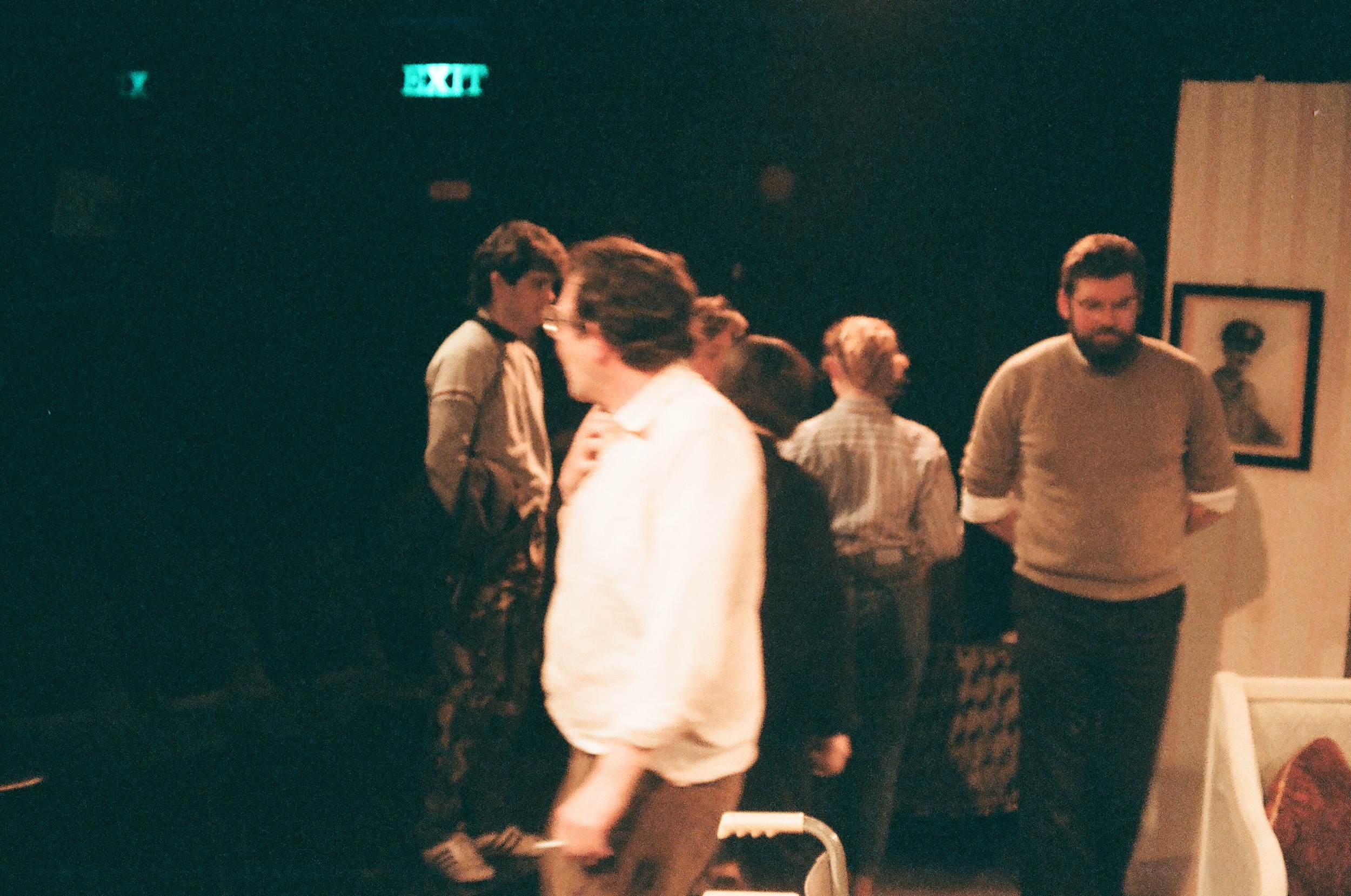 All photographs taken by Tony Eycott.
Crew
Director (A Phoenix Too Frequent) - Keith Briars
Director (The Real Inspector Hound) - Robert Vacher
Co-ordination (A Phoenix Too Frequent) - Barbara Pipes
Stage Manager - Trevor Holroyd
Lighting - David Ashton
Sound - Nick Booth
Board Operation - Neil Worton
Book - Ruth Eycott
Props (A Phoenix Too Frequent) - Pat Kinnerley
Props (The Real Inspector Hound) - Jane Holroyd
Costumes - Barbara Martin
Assistant Stage Managers - Amanda Eycott & Alison Thornton
Photography - Tony Eycott
Hair Styling (A Phoenix Too Frequent) - Elaine of Keith Hall, Derby
Cast
A PHOENIX TOO FREQUENT
Doto - Peggie Williamson
Dynamene - Bernice McLaren
Tegeus - Mike Evans
THE REAL INSPECTOR HOUND
The Body - Dave Barton
Moon - Tony Jaggers
Birdboot - Christopher Richmond
Mrs. Drudge - Irene Patten
Simon Gascoyne - Nick Richmond
Felicity Cunningham - Victoria Colder
Lady Cynthia Muldoon - Ann Toy
Magnus - Hugh Price
Inspector Hound - Steve Carter