'An Ideal Husband'
by Oscar Wilde
Dates
11th - 15th March 2014
"Full of the delightful wit that audiences have come to expect and adore."
Review from The Good Review
Lorna Kirland brought the sparkling wit of Oscar Wilde to life with 2014's ebullient production of 'An Ideal Husband'.
The top class cast got their teeth into Wilde's impeccable dialogue in this comdic tale full of twists, turns, blackmail and intrigue.
Tim Heywood designed an elegant set which combined with Flora Palmer's typically excellent period costumes and the beautiful interior of the Guildhall auditorium to create a perfect atmosphere of Victorian splendour to suit this marvellous play.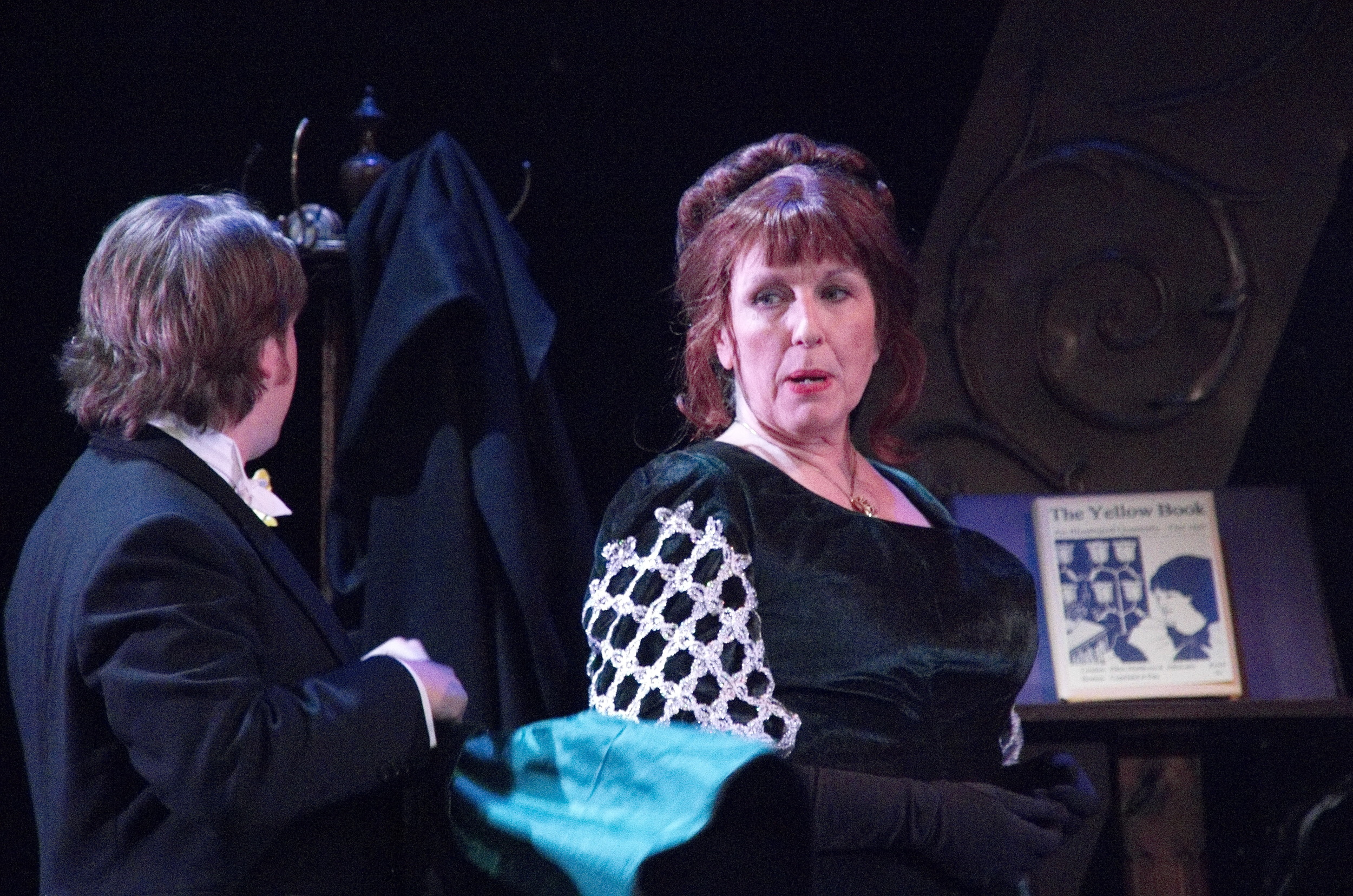 All photographs taken by Bryan Cleary.
Crew
Director - Lorna Kirkland
PA To Director - Alan Smith
Stage Manager - Ken Owen
Lighting Designer - Steve Greatorex
Lighting & Sound Operator - Neil Jones
Production Design - Tim Heywood
Set Construction - Ken Owen, Neil Jones & Tim Heywood
Transport - Alan Smith
Wardrobe - Flora Palmer & Tim Heywood
Wardrobe Assistants - Jane Roy, Ann Sharp & Pat Kinnerley
Properties - Ann Toy, Jill Cocke & Joanna Hands
Prompt & Continuity - Margaret Arnot
Publicity - Edward Pickering-Symes & Charlotte Horobin
Photography - Bryan Cleary
Press Officer - Joan Chambers
Business Manager & Front Of House Manager - Bryan Cleary
Cast
Sir Robert Chiltern - James Freeman
Lady Chiltern - Niki Caister
Lord Arthue Goring - Chris Scott
Mrs. Cheveley - Stephanie Collyer
Lord Caversham - Richard Whitehorn
Mabel Chiltern - Maisie Barlow
Lady Markby - Irene Button
Mrs. Marchmont - Catherine Clarke
Lady Basildon - Clare Snape
Mason - James Dean
Phipps - James Brereton
Party Guests - Philip Button, Jill Cocke, David Dunford, Elena Fox, Ciaran Hammond, Marion Hodgkinson, Paul Krikland, Jenny Nelson & Alan Smith