venues
Derby Grammar School & Minack
Dates
19th - 23rd July & 8th - 12th August 2005
"All praise to the Derby Shakespeare Theatre Company for having the courage to accept such a formidable challenge"
Review from The Cornishman
This dramatic telling of the tragic romance of 'Antony & Cleopatra' played out wonderfully both on the Minack stage in Cornwall and closer to home in the grounds of Derby Grammar School.
Keith Briars and Elaina Evans played the titular lovers alongside a talented supporting cast. The production was notable for it's recreation of the sea battle famously described by Enobarbus which featured a spectacular fireworks display to simulate the flaming arrows being fired by each side against the other.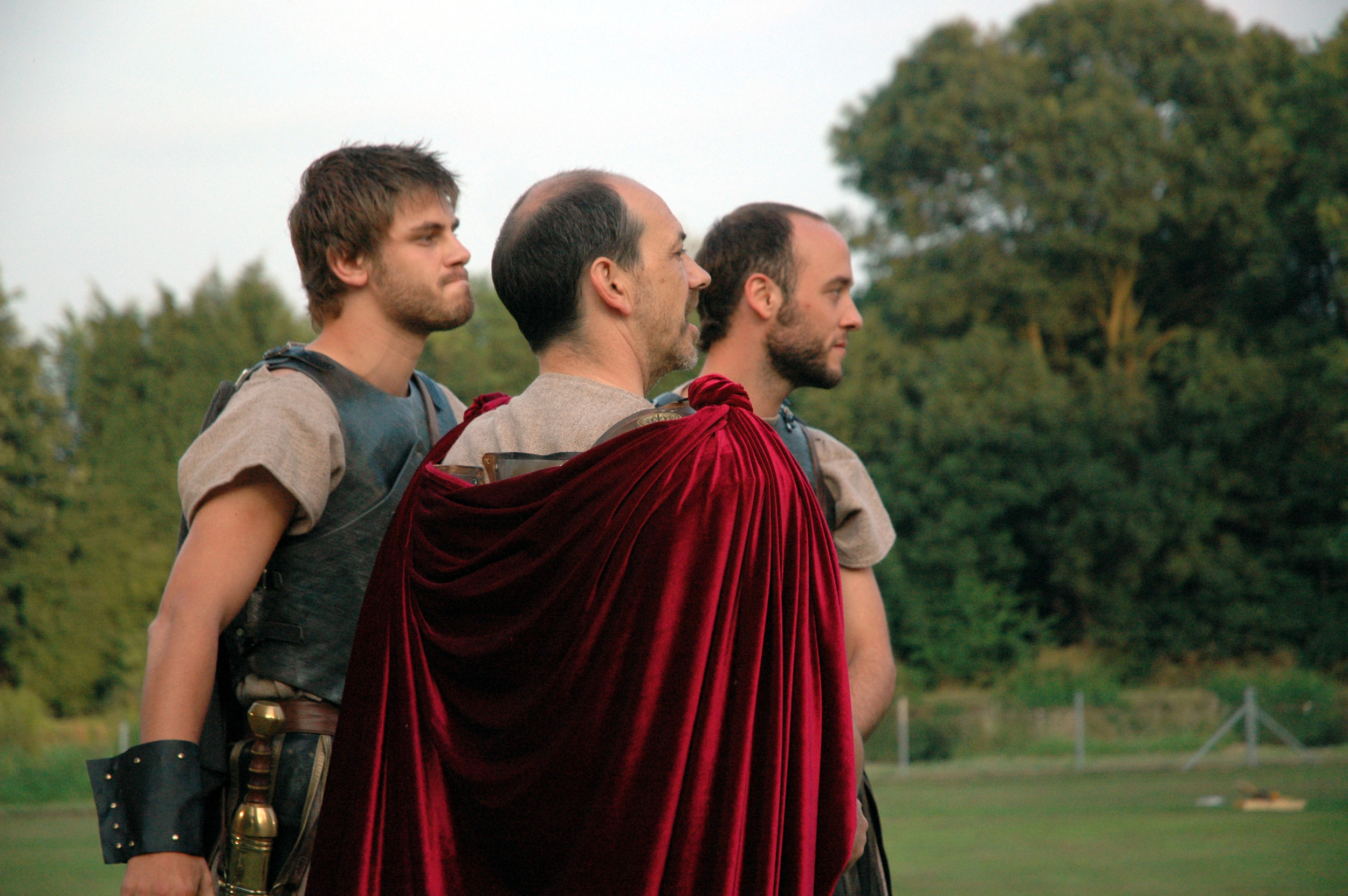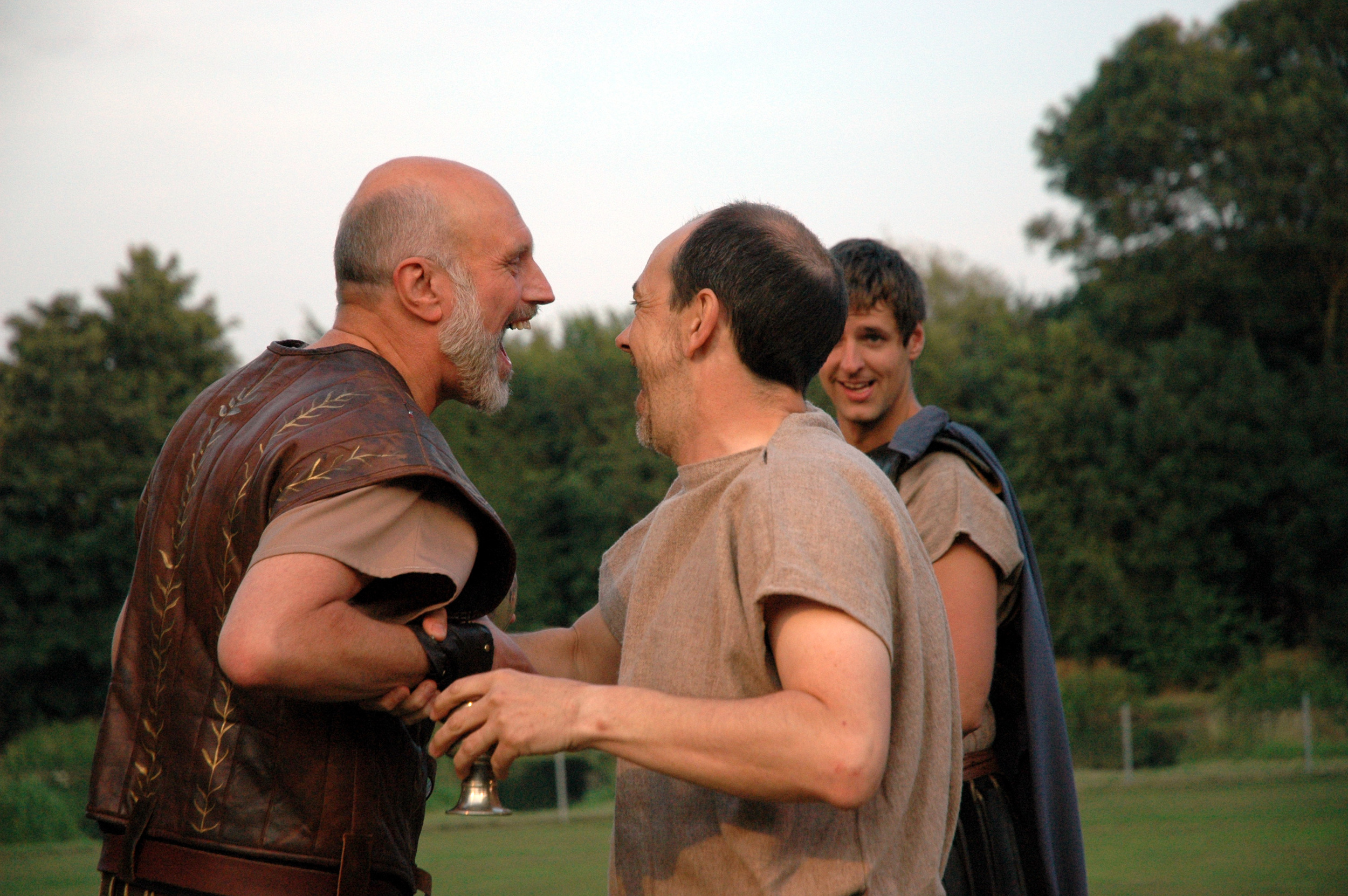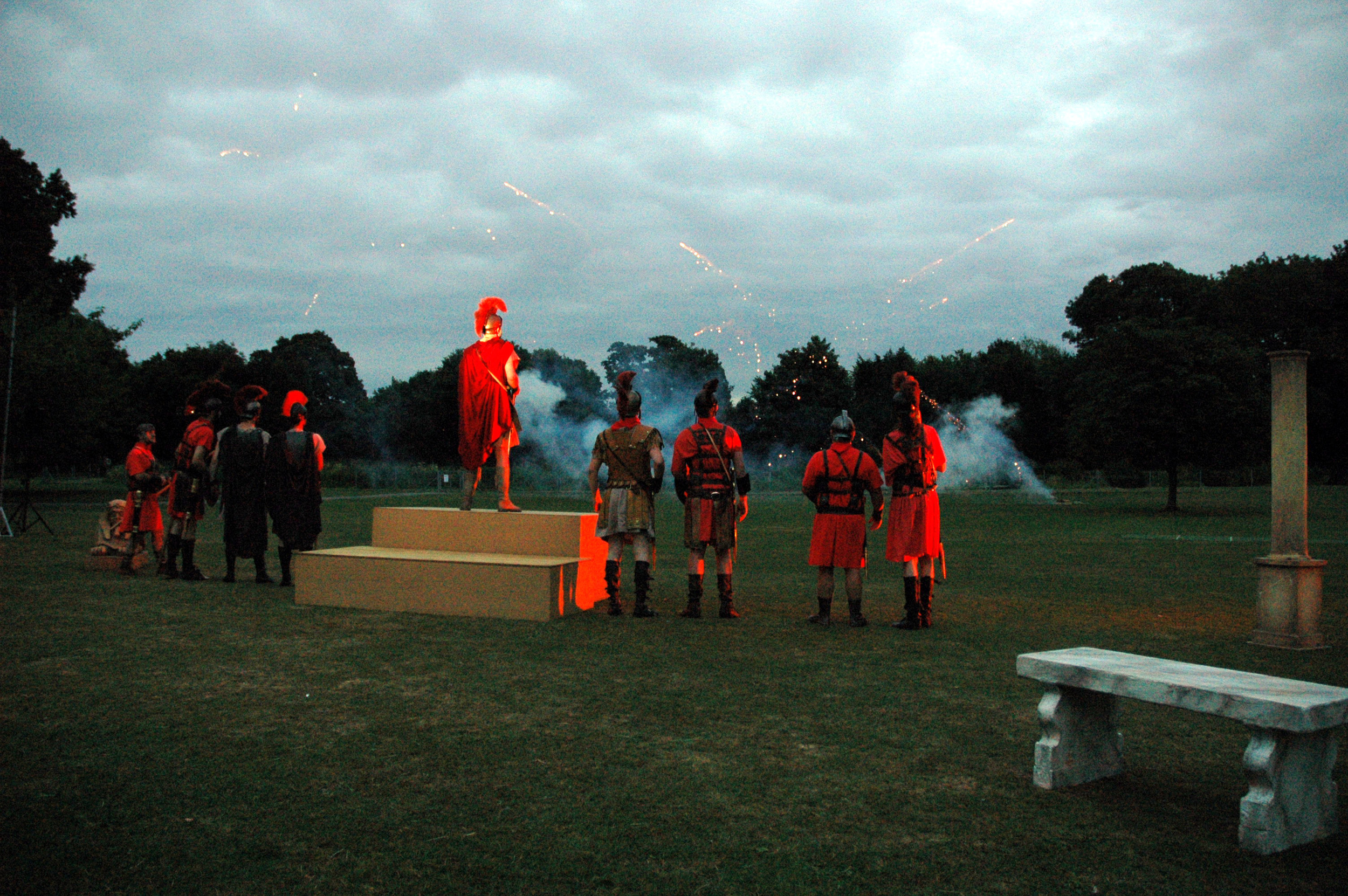 All photographs taken by Bryan Cleary.
Crew
Director - Ian Arnot
PA - Clare Snape
Stage Director - Ken Owen
Stage Manager - Paul Kirkland
Stage Crew - Lorna Harrington & Lyndon Sanderson
Lighting Design - Alex Stafford
Electrical Operator - Neil Jones
Sound - Andy Onion
Prompt - Margaret Arnot
Wardrobe Mistress - Flora Palmer
Wardrobe Assistants - Julia Johnson, Pat Kinnerley, Karen Owen, Molly Renshaw, Jane Roy, Ann Sharp, Lynda Smith & Pat Watkins
Cleopatra Costumes - Baroque
Props - Ann Toy, Ruth Eycott & Jill Cocke
Pyrotechnics - Mick Durant & Antony Owen
Music - Volodimir Lebid
Cast
Mark Antony - Keith Briars
Octavius Caesar - Chris Scott
Lepidus - Alan Smith
Cleopatra - Elaina Evans
Pompey - Richard Hand
Menas - James Peake
Demetrius - Matthew Wiltshire
Philo\Thidias - Tony Cooper
Enobarbus - Steve Dunning
Eros - Dan Robinson
Camidius - Robert Rigby
Decretas - Jack Bamford
Ambassador\Soothsayer - Ben Lawrence
Octavia - Clare Snape
Roman Lady - Sarah Glass
Agrippa - Neil Harris
Dolabella\Messenger - Mathew Shepherd
Proculeius - Ben Adams
Charmian - Joanna Hands
Iras - Charlotte Palmer
Mardian - Adrian Robinson
Alexas\Diomedes - Jonathan Wolff
Egyptian Ladies - Jenny Cooper & Janine Sanderson
Countryman - Tony Jaggers
Soldiers - Jack Bamford, Tony Cooper, Tery Powles, Robert Rigby & Matthew Wiltshire