Dates
28th June - 2nd July 1988
DSTC brought all the romance, mystery and laughter of the Forest of Arden to the Derby Playhouse stage in Phillip Beeson's 1988 production of 'As You Like It', Shakespeare's classic comedy of courtship and love.
'As You Like It' has always been a popular play and this show proved a winner with Derby audiences who enjoyed its fairytale charm and nostalgic representation of an idyllic pastoral way of life. Our skilled cast played wonderfully against a suitably rustic set designed by Andy Miller and filled the Playhouse with all the warmth and wit of this crowd-pleasing play.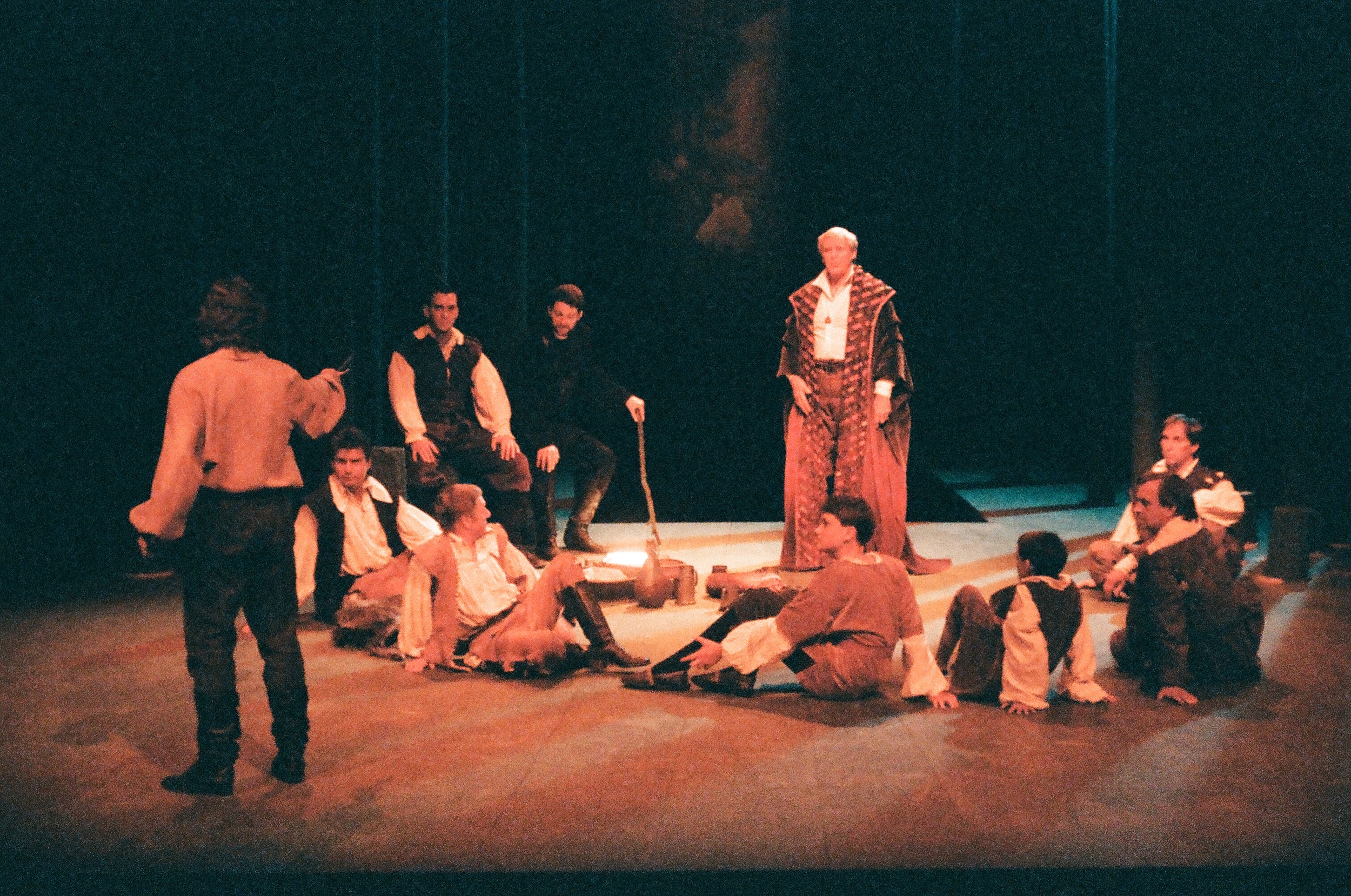 All photographs taken by Tony Eycott.
Crew
Director - Phillip Beeson
PA - Ann Toy
Technical Manager - Robert Vacher
Stage Manager - Peter Eccles
Set Design - Andy Miller
Lighting - Nick Beadle
Music - Andrew Nicklin
Choreography - Jackie O'Brien
Fight Arrangement - Bill Peters
Props - Pat Kinnerley
Wardrobe - Barbara Martin
Book - Peggie Williamson & Ruth Eycott
Marketing - Alicia Petty
Photography - Tony Eycott
Business Manager - Tony Jaggers
Cast
Duke Senior - Kenneth Pipes
Amiens - Colin Harrison
Jaques - Jonathan Godfrey
Duke Frederick - Keith Briars
Le Beau\Jaques - John Goom
Oliver - Tony Walker
Orlando - Mike Evans
Adam - Bill Goodhead
Touchstone - Alan Smith
Sir Oliver Martext - Tony Jaggers
Corin - Hugh Price
Silvius - Peter Wedd
Charles - Stan Gostkowski
Rosalind - Lorna Abbott
Celia - Alicia Petty
Phebe - Elaina Evans
Audrey - Irene Patten
Pages - Nicholas Bestwick, Christopher Johns, Nicholas Law, Tim Shaw & Blake Woodhouse
Attendants - Peter Cooper, Dave Barton, Carolyn O'Brien & Fred Wood