venues
Elvaston Castle & Minack
Dates
20th - 24th July & 23rd - 27th August 1999
1999's 'As You Like It', directed by Daniel Maddison, was perfect summer entertainment and brought the forest of Arden to life in the grounds of Elvaston Castle and on the stage of the Minack.
Along with colourful costumes and a lively setting the production featured original incidental music and songs composed especially by Lisa Cockayne.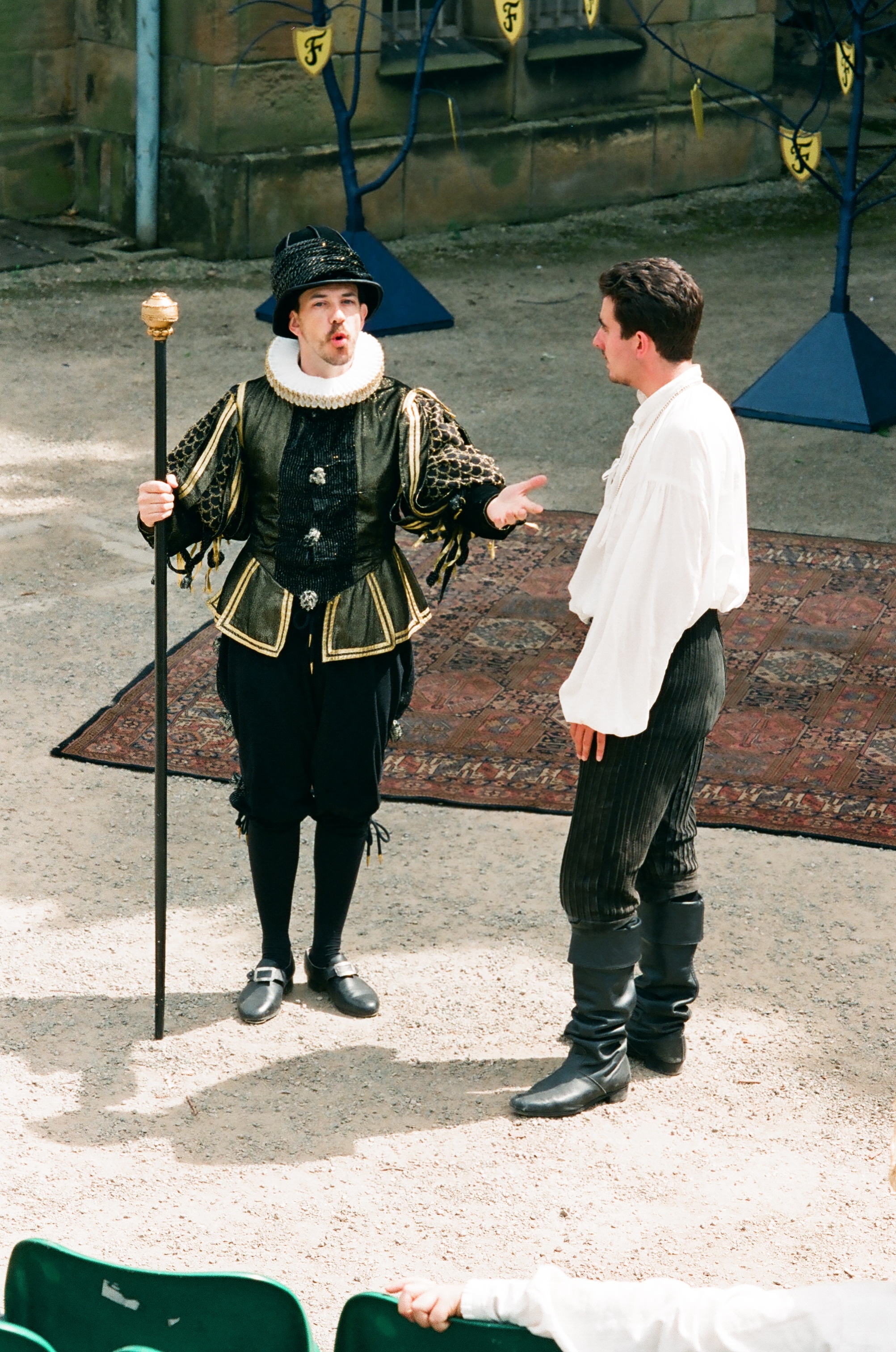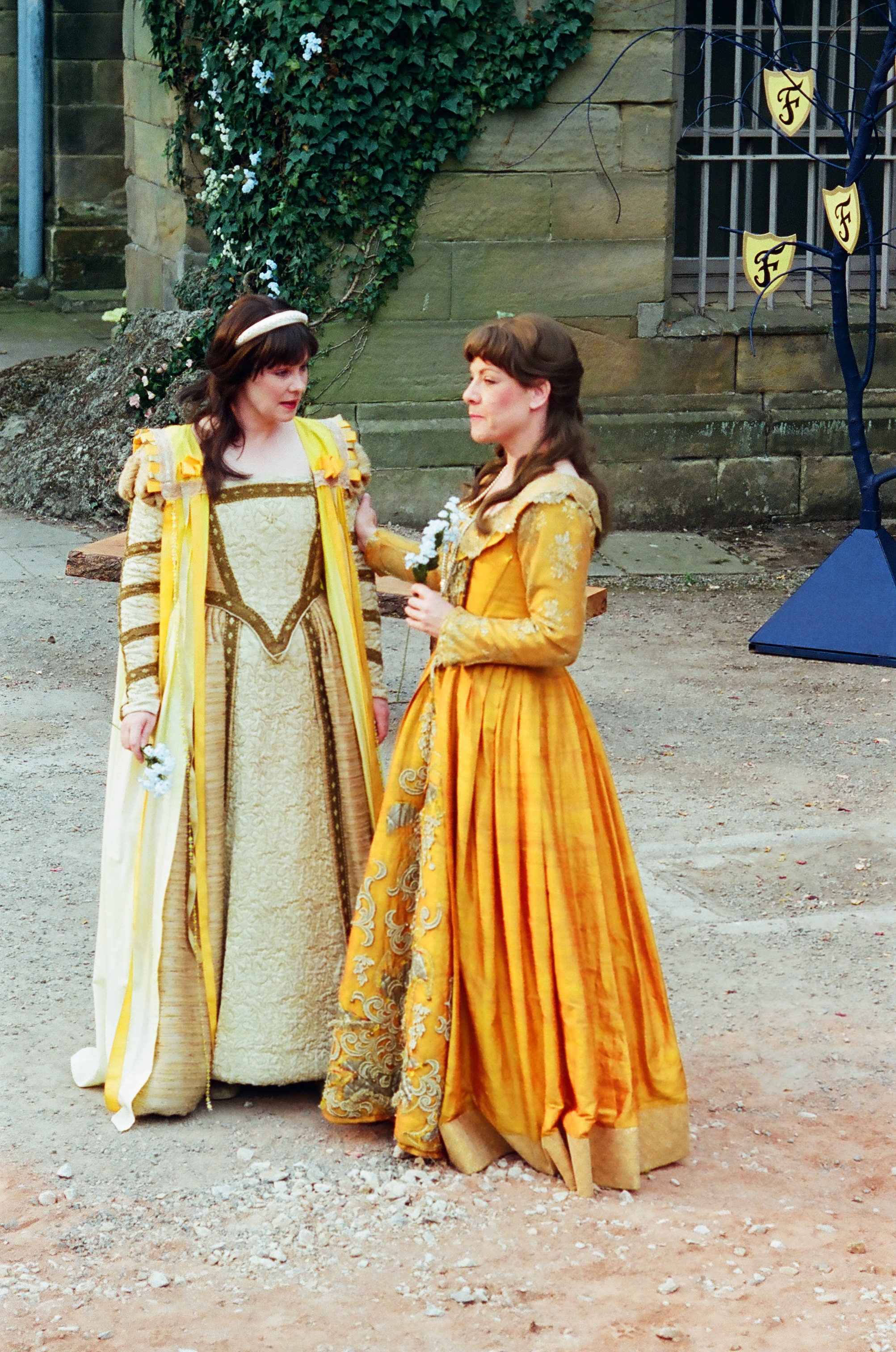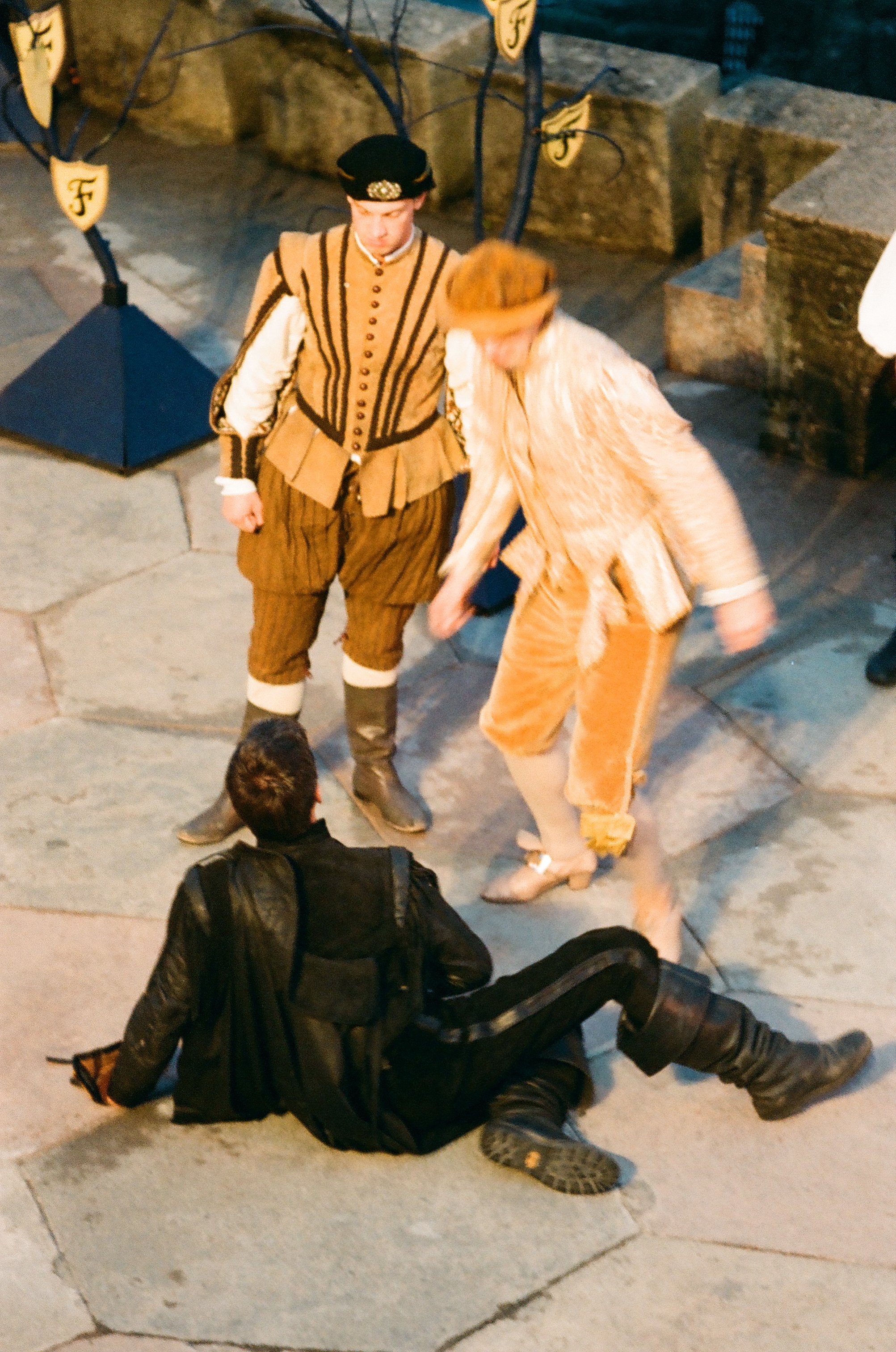 All photographs taken by Tony Eycott.
Crew
Director - Daniel Maddison
Artistic Design - Pip Davies
Stage Director - Ken Owen
Assistant Stage Director - Alan Jackson
Musical Director - Lisa Cockayne
Dances Arranged By - Pauline Reader
Lighting Designer - Simon Ling
Sound Operator - Jim James
Wardrobe Mistress - Flora Palmer
Some Costumes Made By - Karen Owen
Hymenite Head Dresses Made By - Pat Kinnerley
Hymenite Costumes Made By - Lynda Smith
Wardobe Assistant - Ann Sharp
Properties - Ruth Eycott, Ann Toy & Molly Renshaw
Assistant To The Director - Ruth Eycott
Fight Director - Alan Smith
Children's Chaperone - Karen Owen
Stage Crew - Brian Renshaw, Brian Stokes, Alan Jackson, Andrew Jones, Helen Savage & Christine Watkins
Prompt - Margaret Arnot
Photography - Tony Eycott
Press Officer - Joan Garratt
Front Of House - Tony Eycott
Cast
Sir Rowland De Boys - Eric Dicken
Oliver - Mark Hopwell
Jacques - Will Tipper
Orlando - David Partridge
Adam - Tony Jaggers
Denis - Anthony Owen
Duke Frederick - Mike Leech
Concubine - Isis Hilton
Celia - Carolyn O'Brien
Rosalind - Lorna Harrington
Le Beau - Alan Smith
Charles - Jake Billington
Touchstone - Tony Cooper
Turncoat Lady - Charlotte Palmer
Members Of The Court - Faye Brown, Elaine Lawrenson, Michael Darmloa & Will Tipper
Duke Senior - Eric Spencer
Concubine - Christine Bayley
Jaques - Keith Briars
Amiens - Laurence Byrne
Lord - Graham Robinson
Sir Oliver Martext - Eric Dicken
Corin - Ian Arnot
Silvius - Ed Wood
Phoebe - Caroline Reader
William - Michael Darmola
Audrey - Alicia Petty
Foresters - Jenny Cooper, Rachel Collinge, Helen Cornfield, Rachael Cornfield, Stefan Osvath, James Lawrenson, Jena Brown & Sam Lawrenson
Hymen - Jill Cocke
Hymenites - Georgina Temple-Smith, Catherine Robinson, Helena Franklin & Lizzie Smith