'A Midsummer Night's Dream'
venues
Broomfield Hall & Minack
Dates
1st - 3rd & 11th - 15th August 2014
"A dream of a show"
Review from The Cornishman
Tim Heywood filled the sunny terraces of Broomfield Hall and the Minack Theatre with fairy magic in the summer of 2014 with this vibrant and hilarious production of 'A Midsummer Night's Dream'.
With a 1950s setting, rock n' roll music and beautiful costumes this show was a joy from start to finish - and incorporated a rather splendid set of animatronic donkey ears for the transformed Bottom!
Audiences and critics were delighted and the show went on to pick up two nominations in the 2015 Eagle Awards for amateur theatre.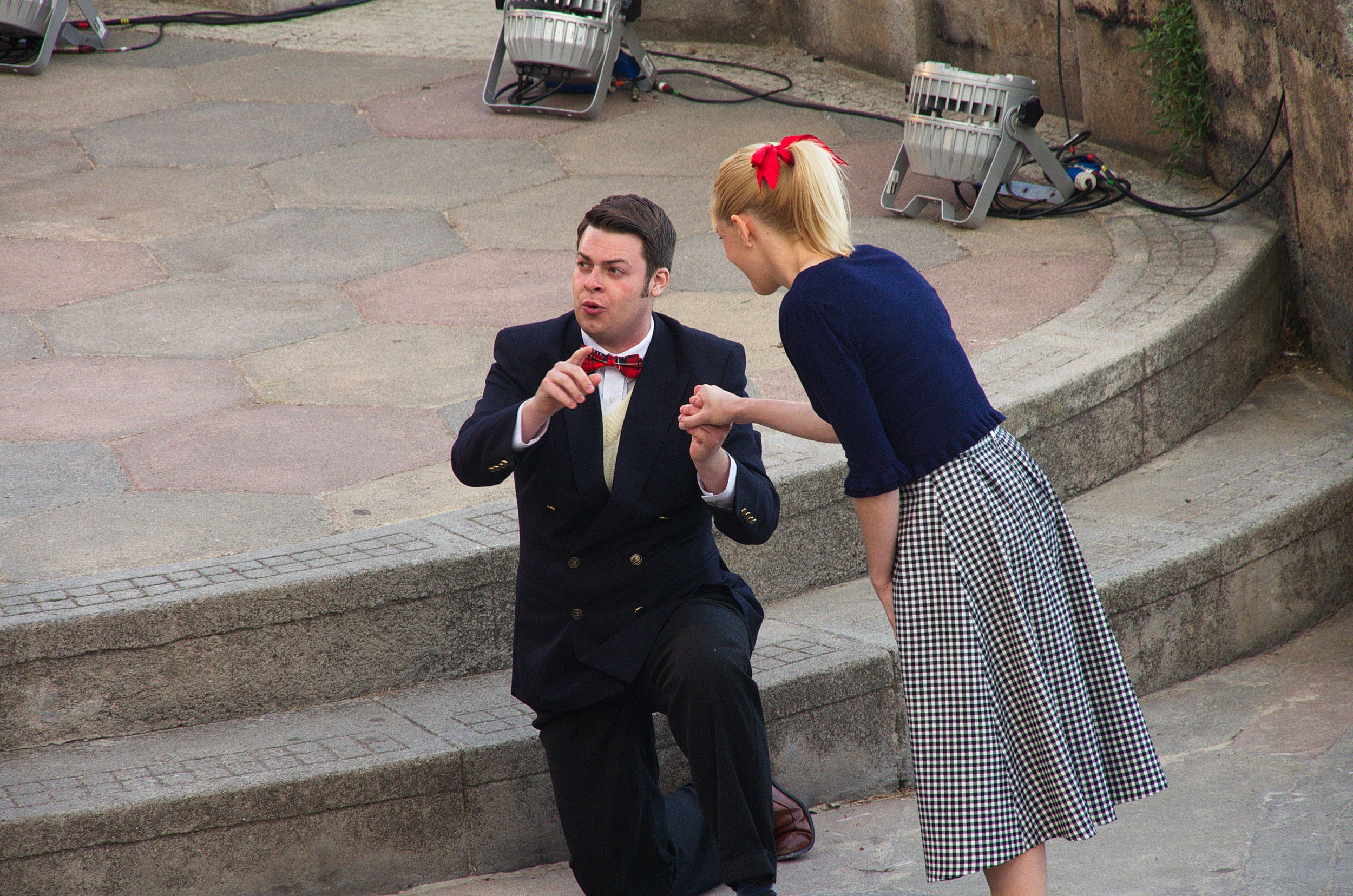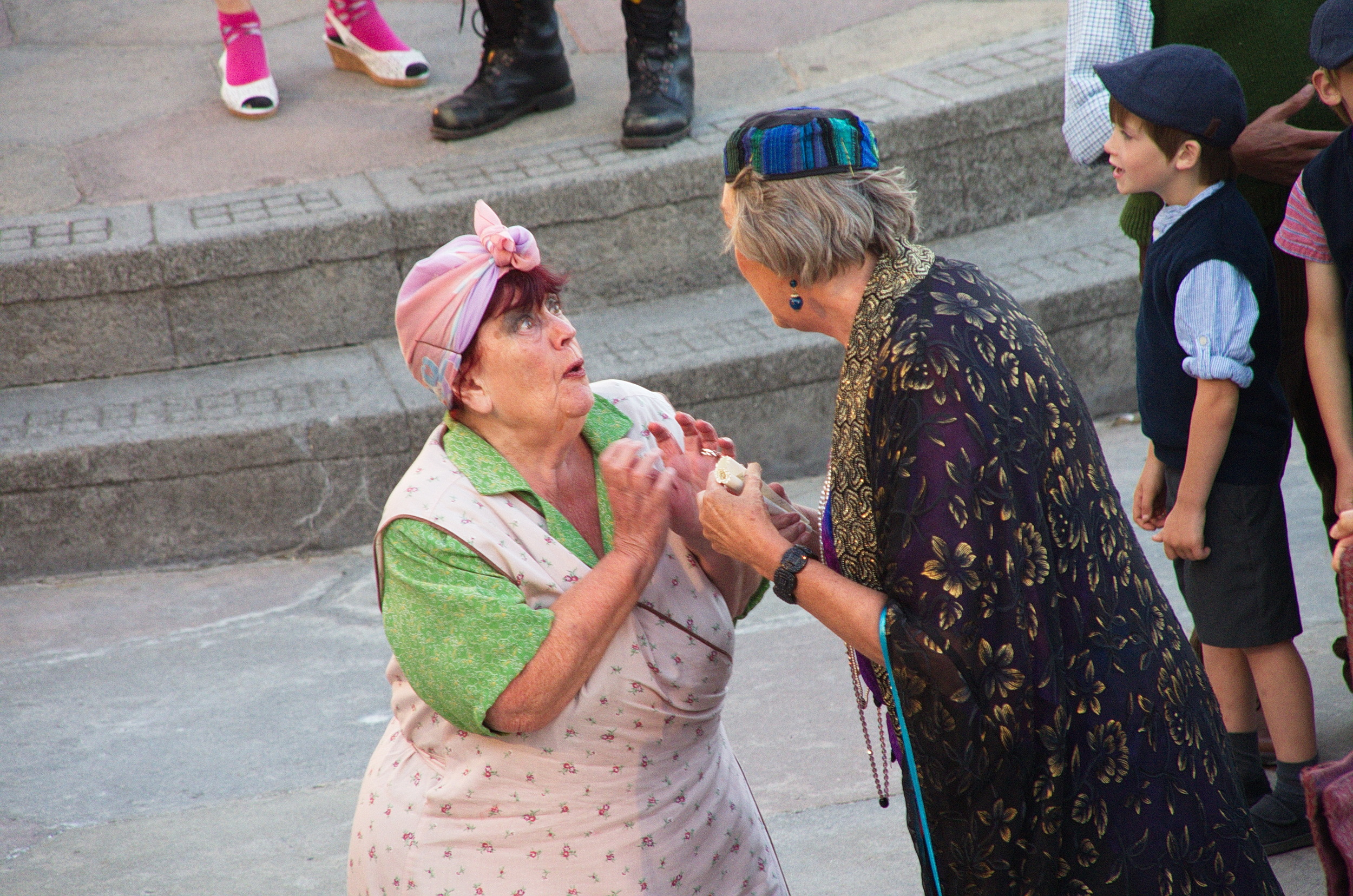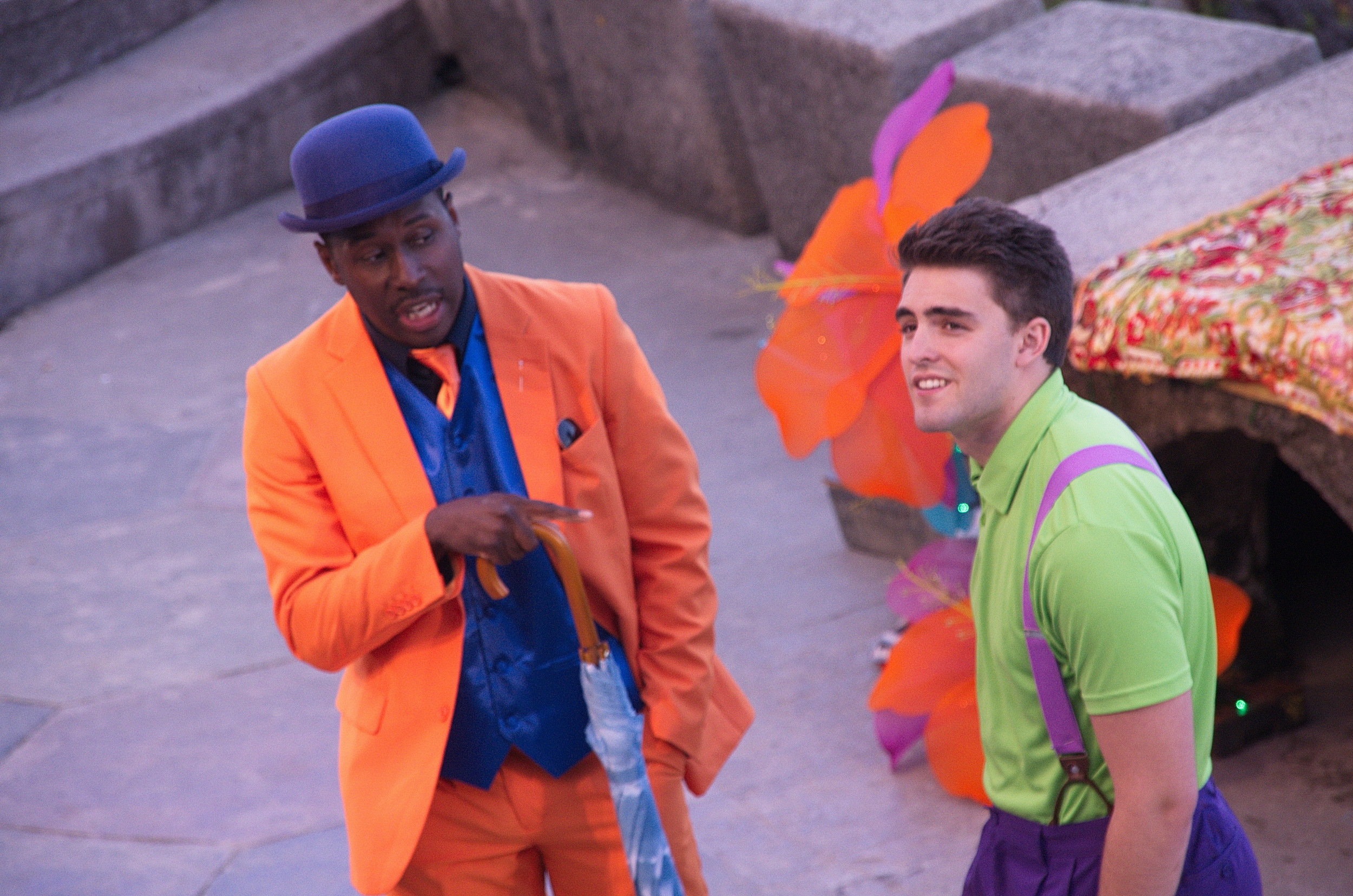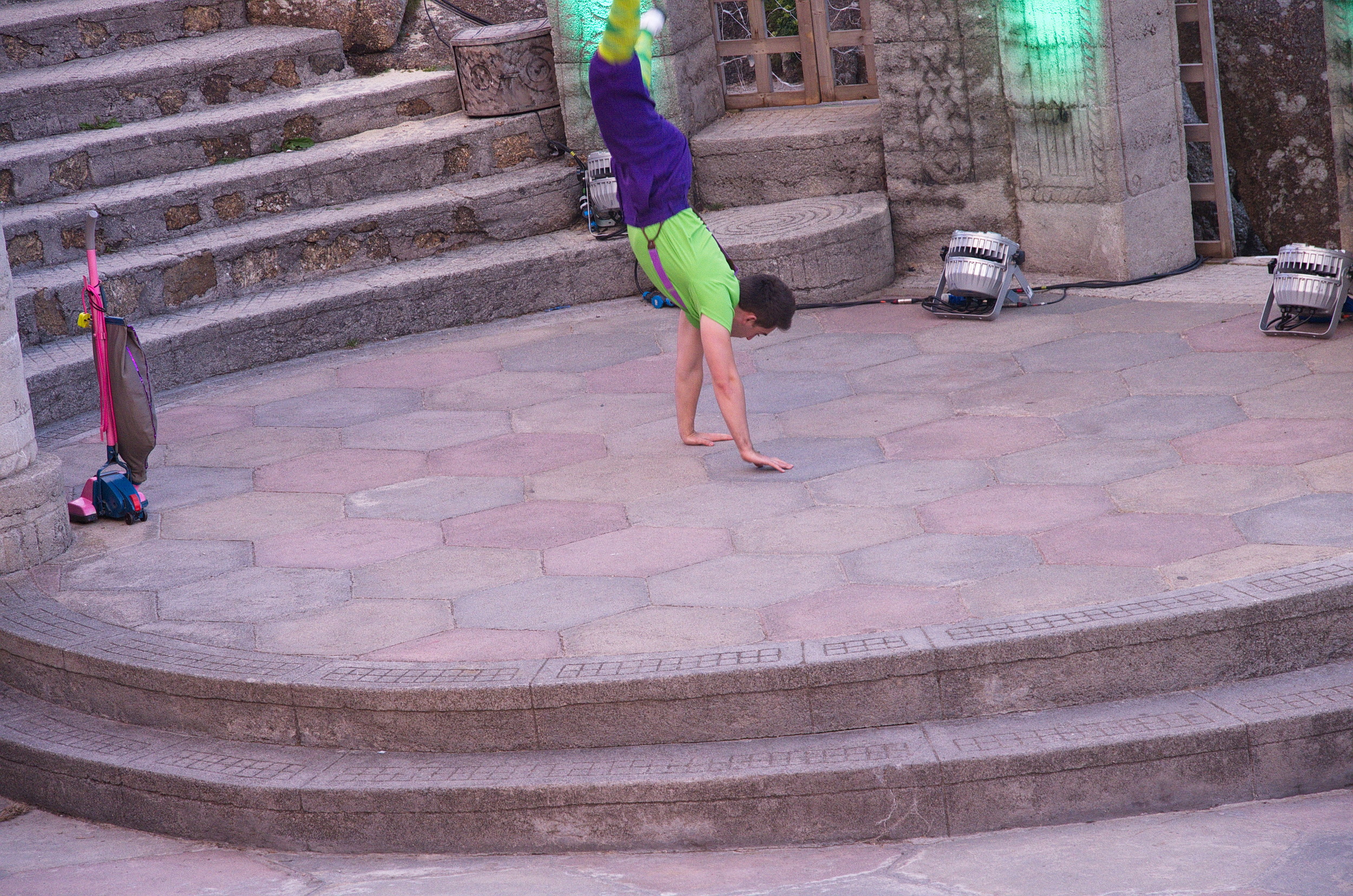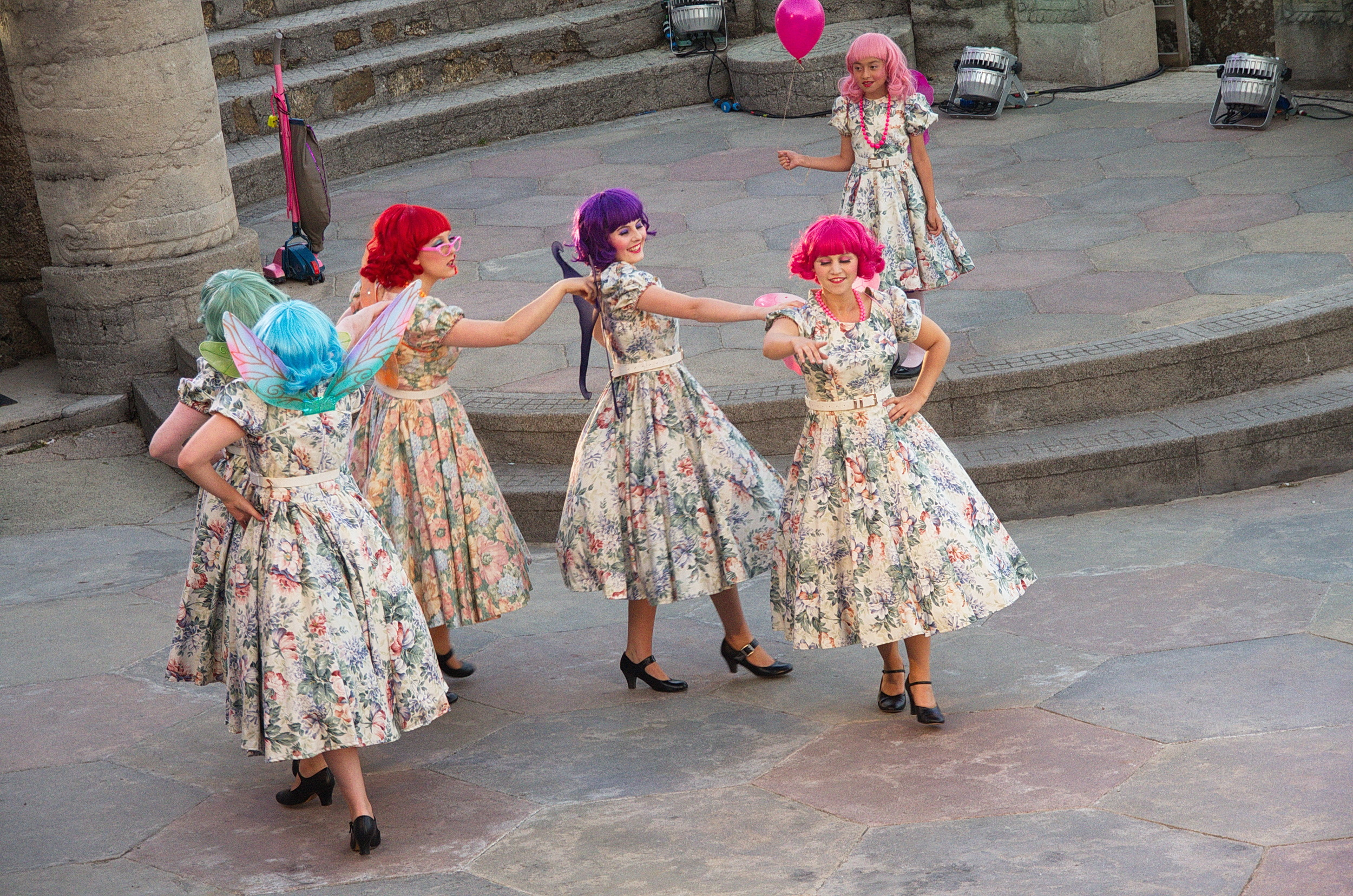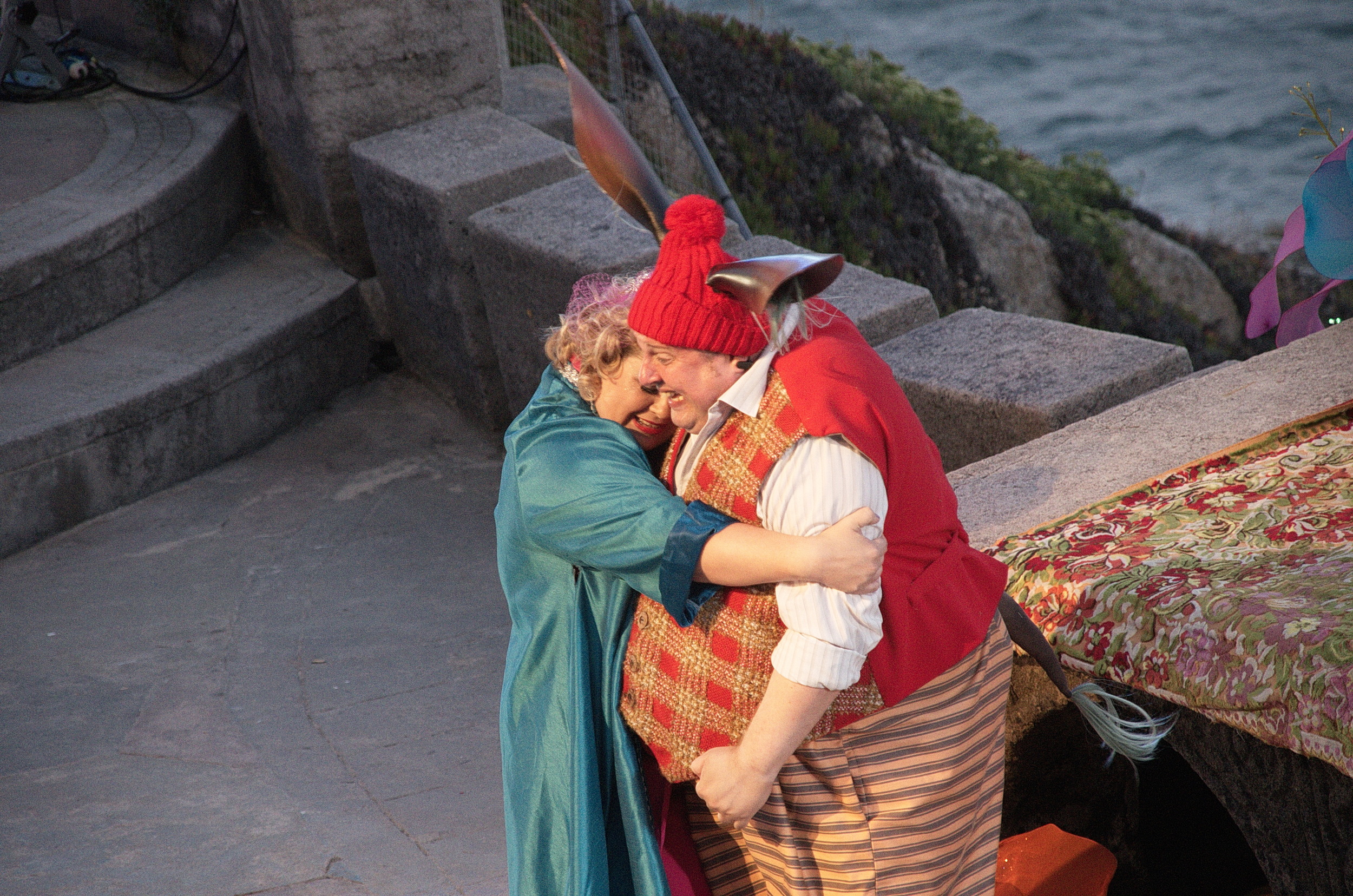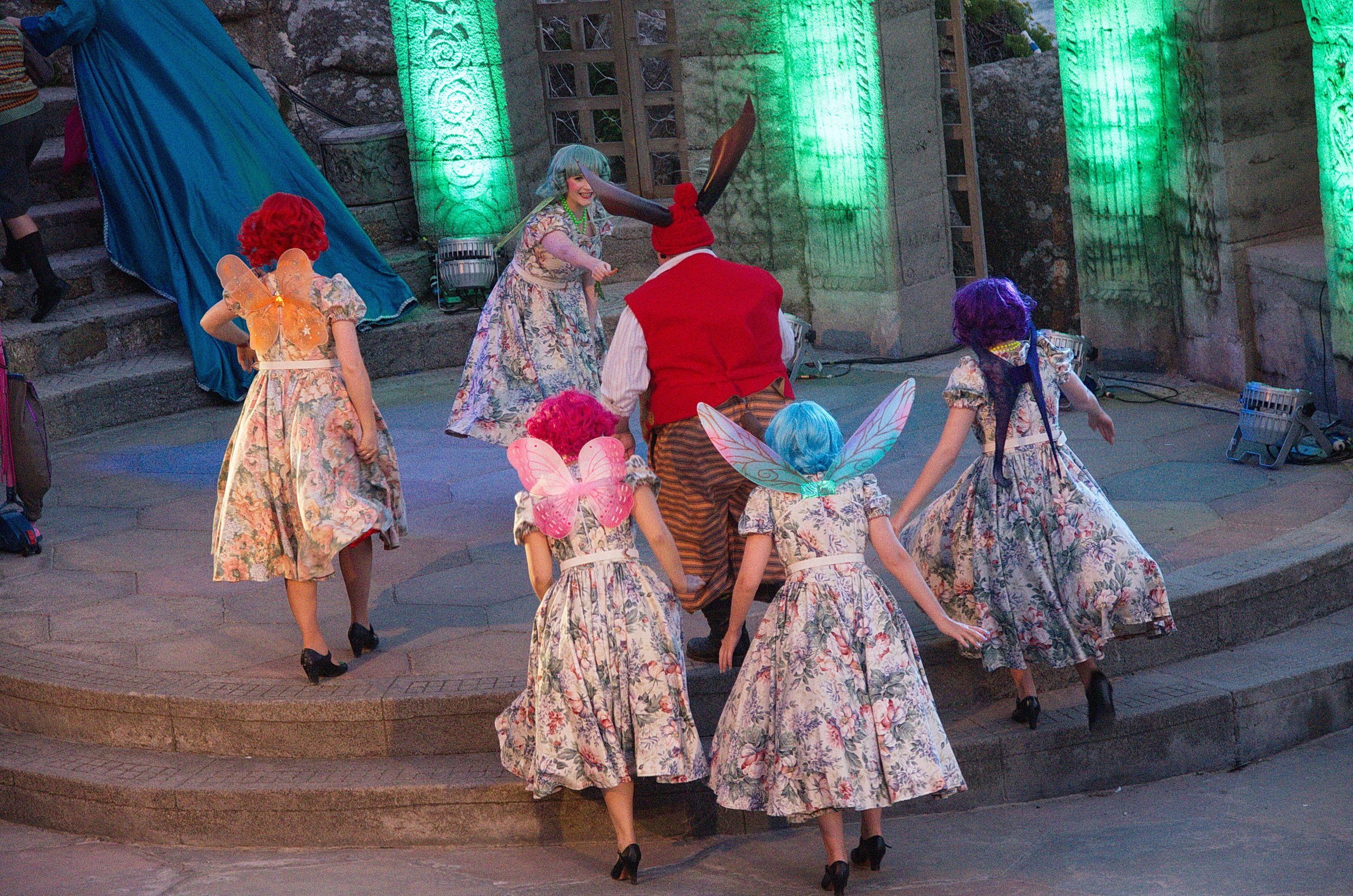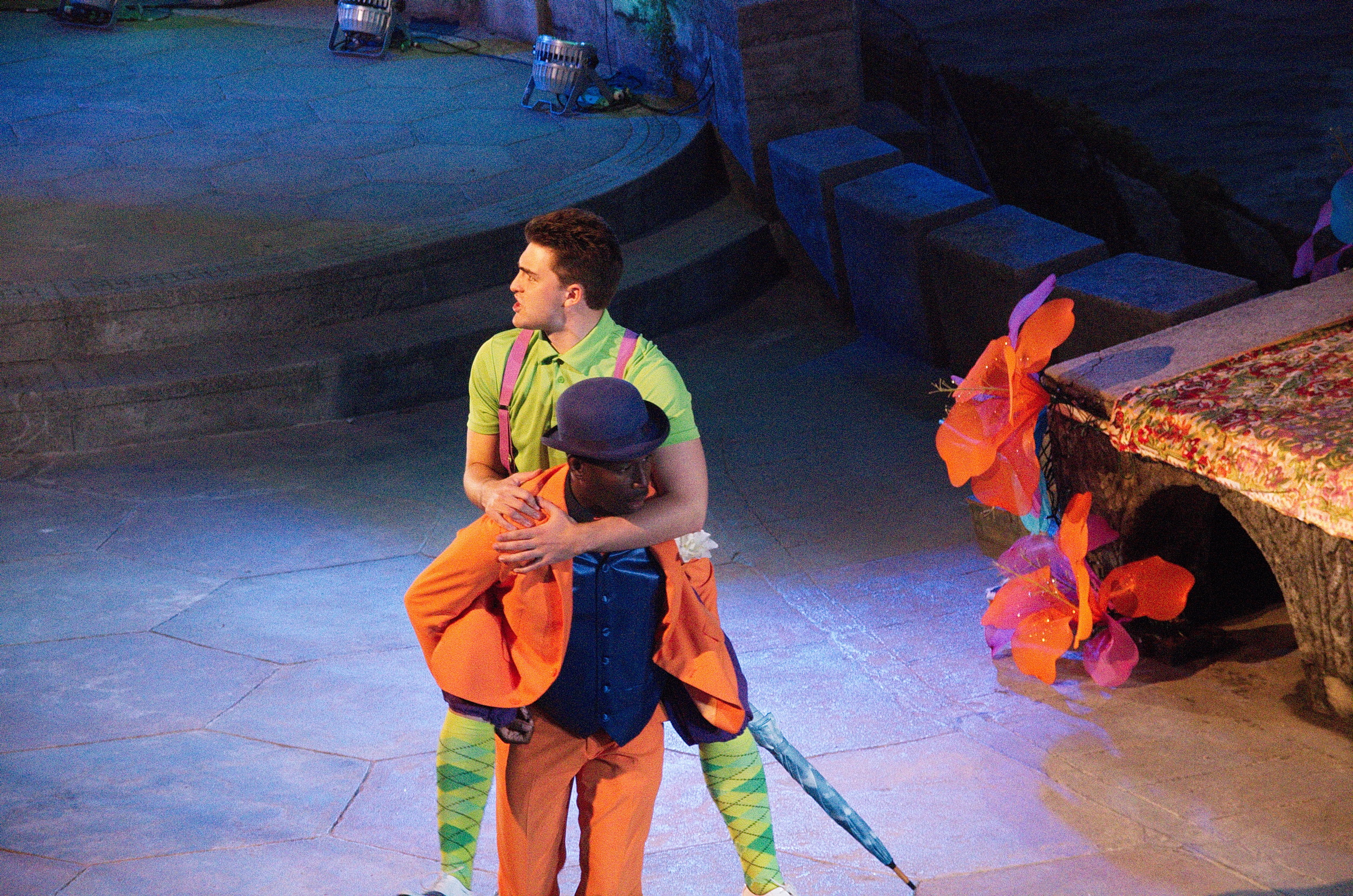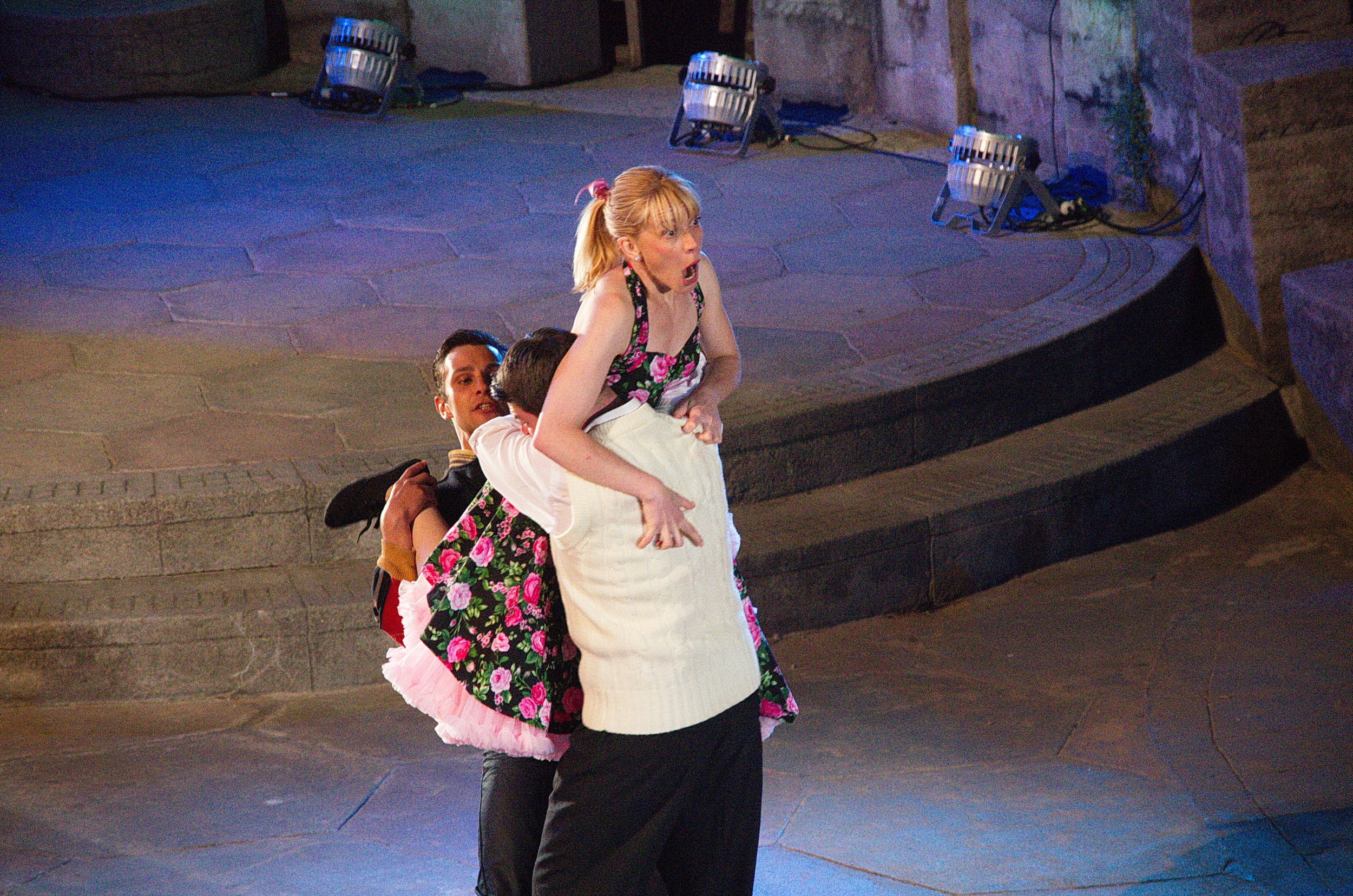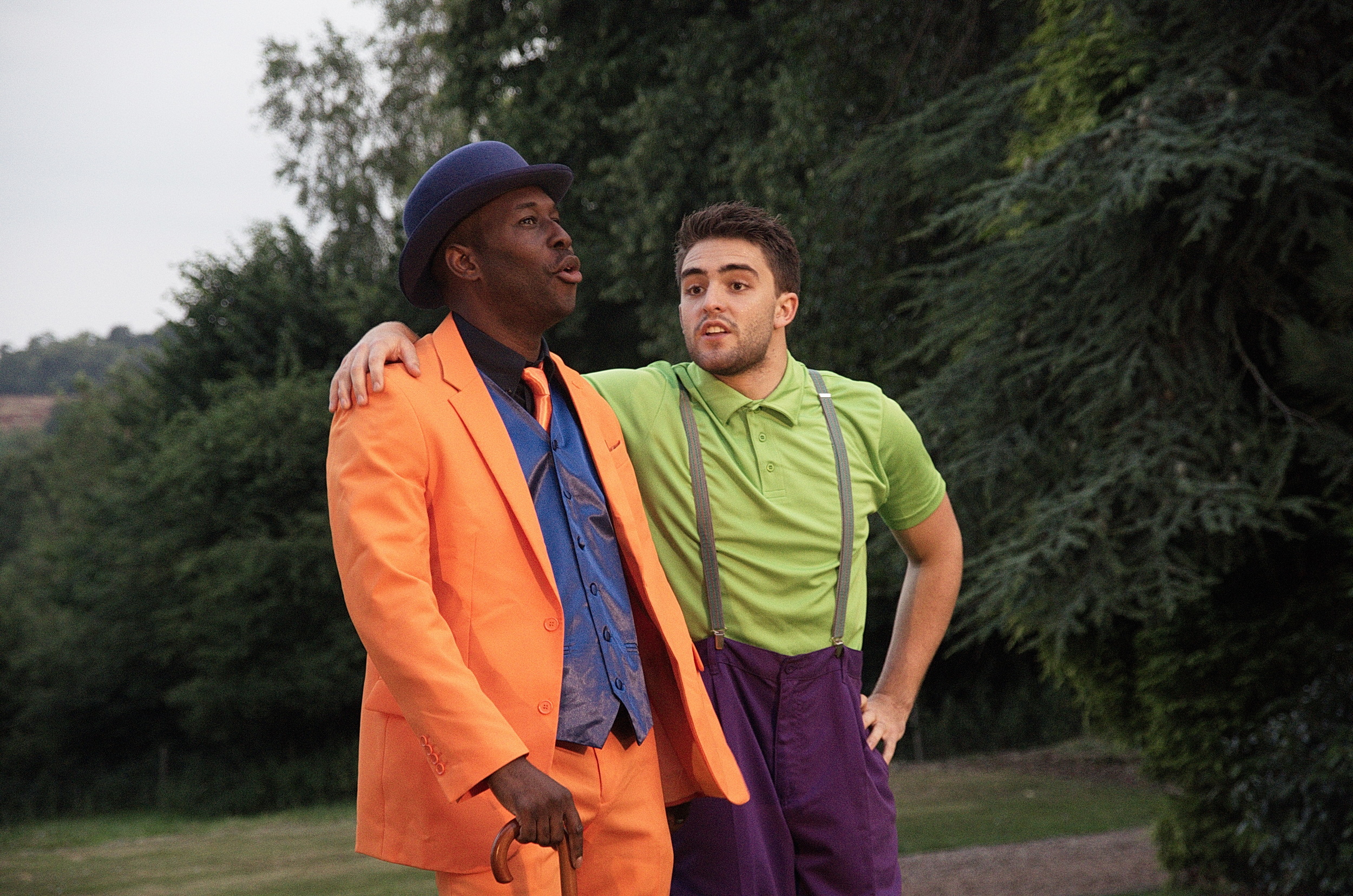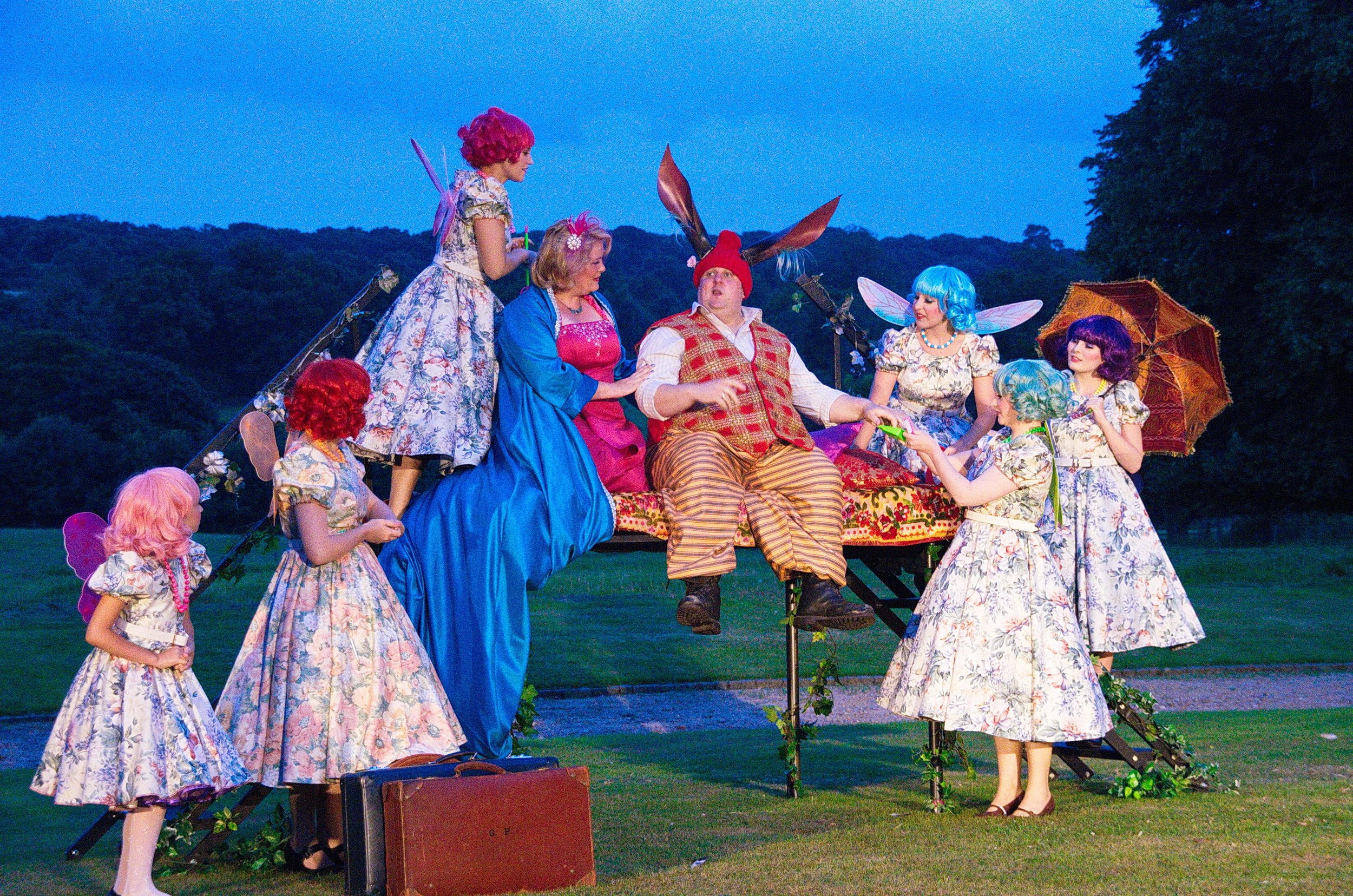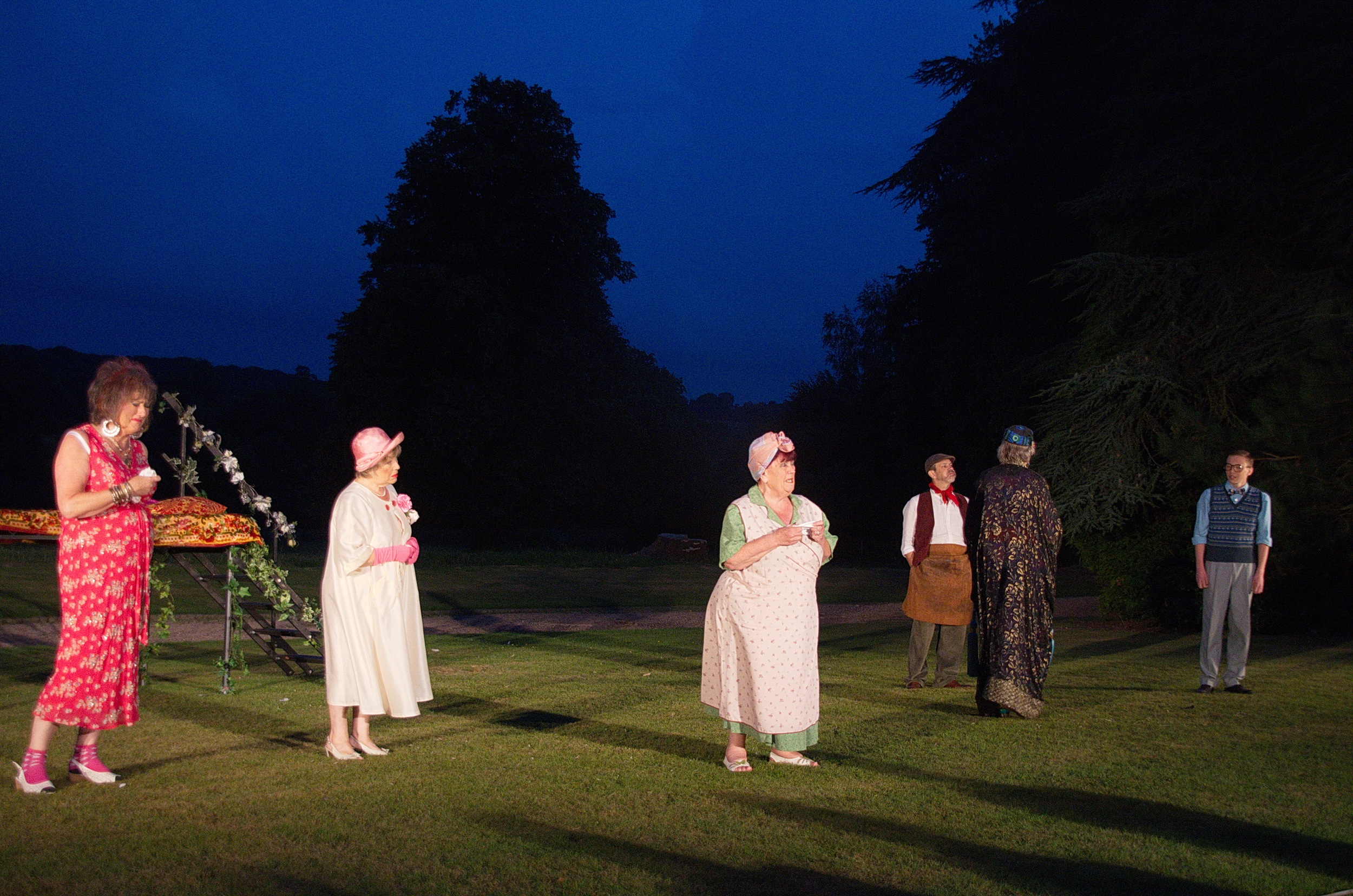 All photographs taken by Bryan Cleary.
Crew
Director & Designer - Tim Heywood
Assistant Director & PA - Alan Smith
Stage Manager - Ken Owen
Stage Crew - Antony Owen
Lighting Design - Alex Stafford (Minack), Neil Jones (Derby)
Lighting Operator - Neil Jones
Music & Sound - Neil Jones & Mikey Smith
Choreography - Pauline Reader
Wardrobe Mistress - Flora Palmer
Wardrobe Assistant - Ann Sharp
Props - Ann Toy, Jill Cocke, Joanna Hands & Isabel Hunt
Poster Design - Andy Cogdon & Tim Heywood
Programme - Bryan Cleary & CCT Creative
Press Officer - Joan Chambers
Business Manager - Bryan Cleary
Publicity - Edward Pickering-Symes & Charlotte Horobin
Front Of House - Bryan Cleary & members of the company
Chaperone - Ann Sharp
Transport - Antony Owen
Photography - Bryan Cleary
Cast
Theseus - Ian Currie
Hypolita - Alex Wrampling
Ageus - Richard Whitehorn
Philostrate - Eddie Chambers
Hermia - Ami-Lou Sharpe
Helena - Laura Smith
Lysander - James Dean
Demetrius - Adam Horvath
Persephone Quince - Joanna Hands
Mrs. Snug - Joan Chambers
Miss Snout - Jenny Billington
Mrs. Starveling - Irene Button
Bottom - Mathew Shepherd
Flute - Oliver Huntingdon
Oberon - Richard Davy
Titania - Charlotte Matthews
Puck - Jack Eccles
Dandelion - Miranda Pickering-Symes
Burdock - Hope Ward-Brown
Peaseblossom - Felicity Freeman
Moth - Niamh-Elizabeth-Mourton
Mustardseed - Madeleine Jogela
Cobweb - Katyana Malcolm
Changeling Boy - Matthew Seddon
Eunuch - Terry Powles
Centaurs - Neil Scott, Jamie Matthews, William Matthews, Ben Matthews, Alex Seddon, John Seddon, Edward Pickering-Symes & Barry Elms
Fates - Steve Pryce, Martin Weston & Richard Brierley
Bacchanals - Helen Seddon, Charlotte Horobin, Clare Snape & Chris Bloor