Dates
2nd - 6th February 1999
Director
Jenny Billington Earl
With a dark, near-future setting and atmospheric light and sound design our 1999 production of 'Hamlet' was full of suitably contemporary pre-millennial angst!
Jenny Billington Earl directed a splendid cast in this greatest of tragedies and perfectly balanced the scale and grandeur required of a production on the impressive Derby Playhouse stage with the intimacy needed to immerse the audience in the Danish Prince's most introspective and powerful moments. Audiences were moved and enthralled by this gripping show and the success of the production was further recognised when it scooped both the Best Production and Best Actor (for Alan Smith in the title role) awards at the 1999 Eagle Awards for amateur theatre.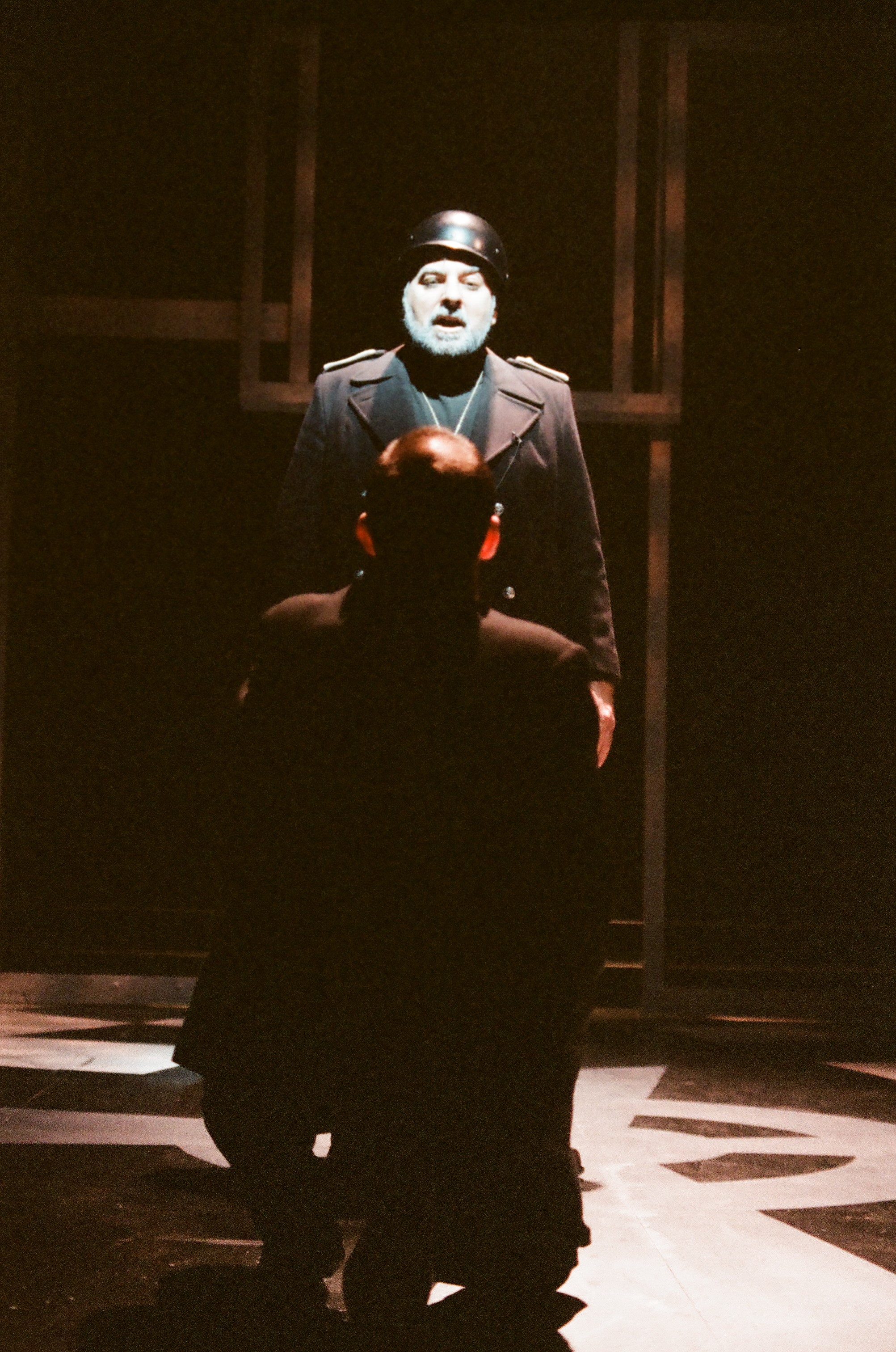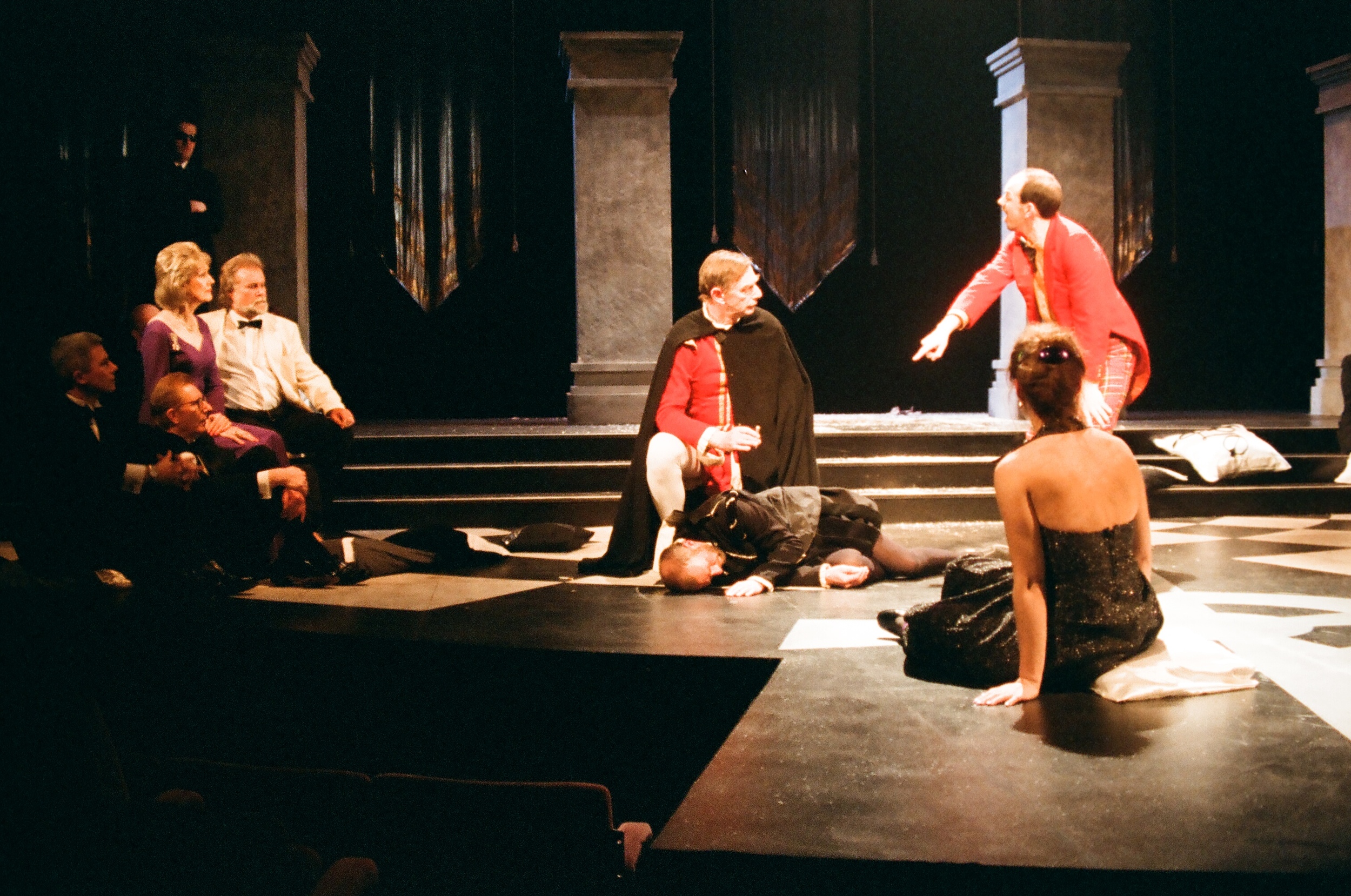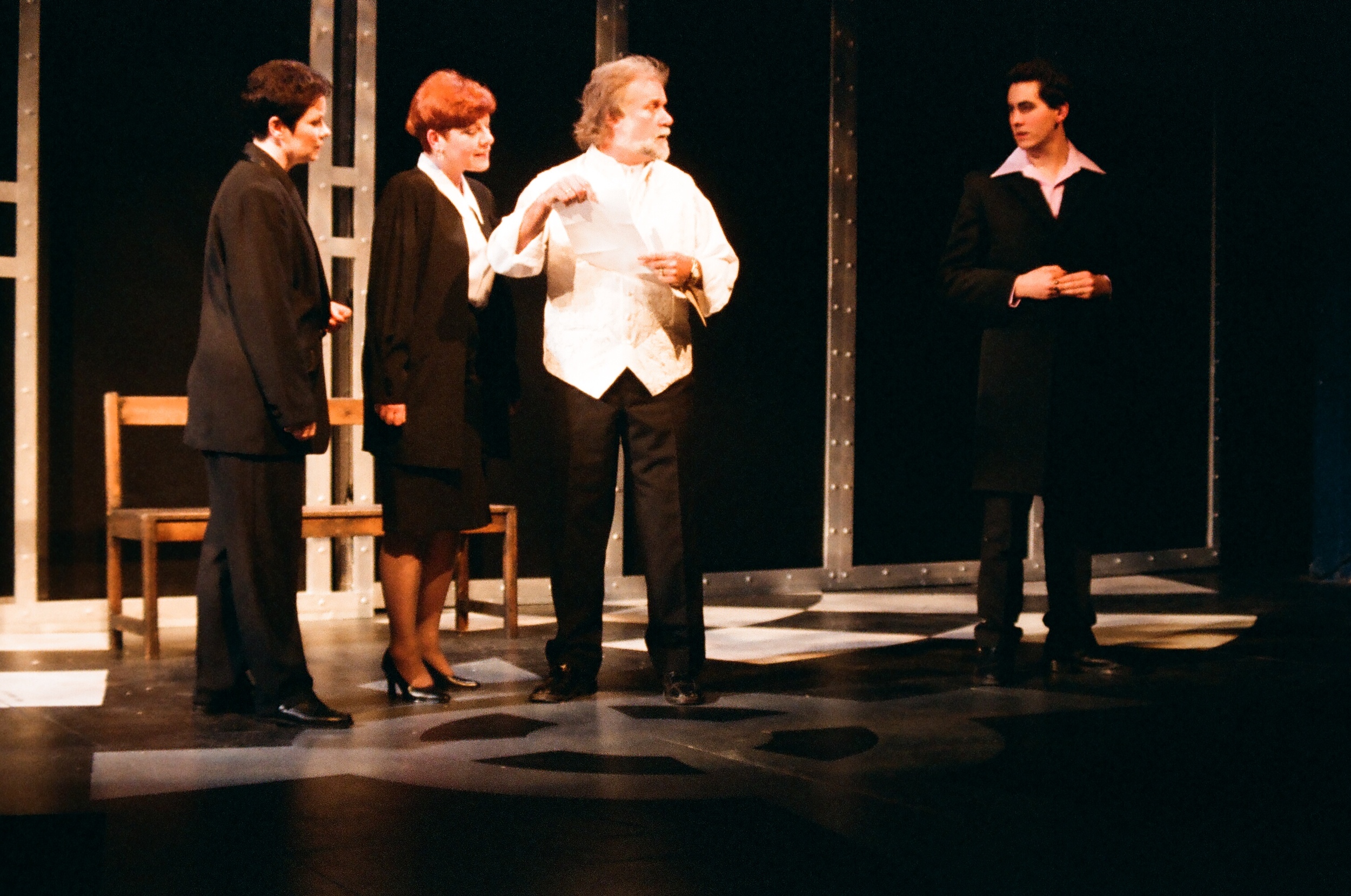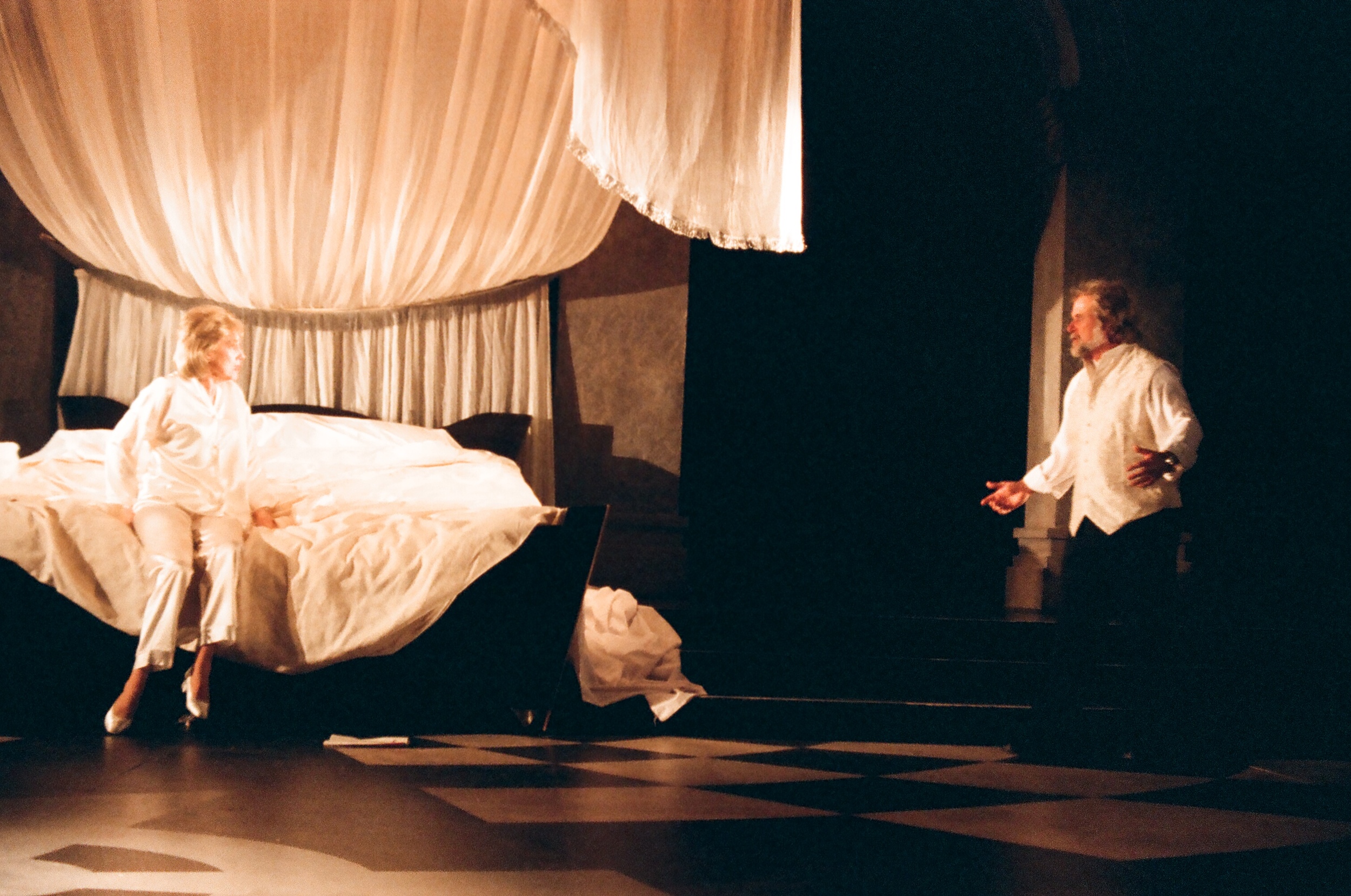 All photographs taken by Tony Eycott.
Crew
Director - Jenny Billington Earl
Designer - Gavin Ling
Stage Manager (DSTC) - Alan Jackson
Stage Manager (Derby Playhouse) - Richard Hudson
Lighting Design & Operation - Alex Stafford
Sound Operator - Adam MacReady
Book - Moby Renshaw
Wardrobe Mistress - Flora Palmer
Wardrobe Assistants - Pat Kinnerley, Elaine Lawrenson, Karen Owen & Ann Sharp
Props - Ruth Eycott & Ann Toy
PAs - Jill Cocke & Michael Stewart
Stage Crew - Barney Jones, Ken Owen & Brian Stokes
Prompt - Margaret Arnot
Children's Supervisor - Karen Owen
Set Construction - Presentation Design Services and members of the company
Poster Design - Michael Stewart & JennyBillington Earl
Photography - Tony Eycott
Business Manager - Tony Jaggers
Front Of House Manager - Tony Eycott
Cast
Ghost Of Hamlet - Daniel Madison
Claudius - Mike Evans
Gertrude - Jessica Clewes
Hamlet - Alan Smith
Polonius - Ian Arnot
Laertes - David Partridge
Ophelia - Lisa Cokayne
Horatio - Andrew Hislop
Rosencrantz - Gordon Gell
Guildenstern - David Muir
Francisco\Lucianus\Reynaldo - Bryan Cleary
Barnardo - Graham Robinson
Marcellus - Max Roberts
Voltemand - Lorna Harrington
Cornelius - Carolyn O'Brien
Osric - Michael Stewart
Player King - Mike Leech
Player Queen - Elaina Evans
Prologue - Tony Cooper
Players - Rachel Collinge, Rachael Cornfield, Helen Cornfield, Chris Elliott, Joseph Gunn, Mark Arnot & Lizzie Smith
Gravedigger - Keith Briars
Gravedigger's Daughter - Helena Franklin
Priest - Hugh Price
Cardinal\Whore - Joan Garratt
Bodyguard - Jake Billington
Lady In Waiting - Christine Bayley
Maid - Charlotte Palmer
Servant - Sue Blount
Sailor - David Willey
TV Crew - Sue Blount, Caroline Hands, Jenny Cooper, Catherine Robinson & Michael Stewart
Fortinbras - Joanna Hands
Captain - Caroline Hands
Soldiers - Jenny Cooper, Rachel Collinge & Catherine Robinson