Dates
15th - 19th March 2011
"Happiness is Chris Scott's star turn as Shakespeare's Hamlet"
Review from Derby Evening Telegraph
Terry Smith's eerie production of Shakespeare's most famous tragedy was a true supernatural spectacular! Featuring menacing, cloaked figures who watched the events unfold and a ghostly projection of Hamlet's murdered father there was great spectacle to be had alongside excellent performances across the board.
Chris Scott made the role of the doomed Dane all his own at the centre of a fantastic cast and the production was recognised with several nominations at the Eagle Awards for amateur theatre in Derby, including Chris himself who won the Timothy Dalton Award for Best Performance in a Play.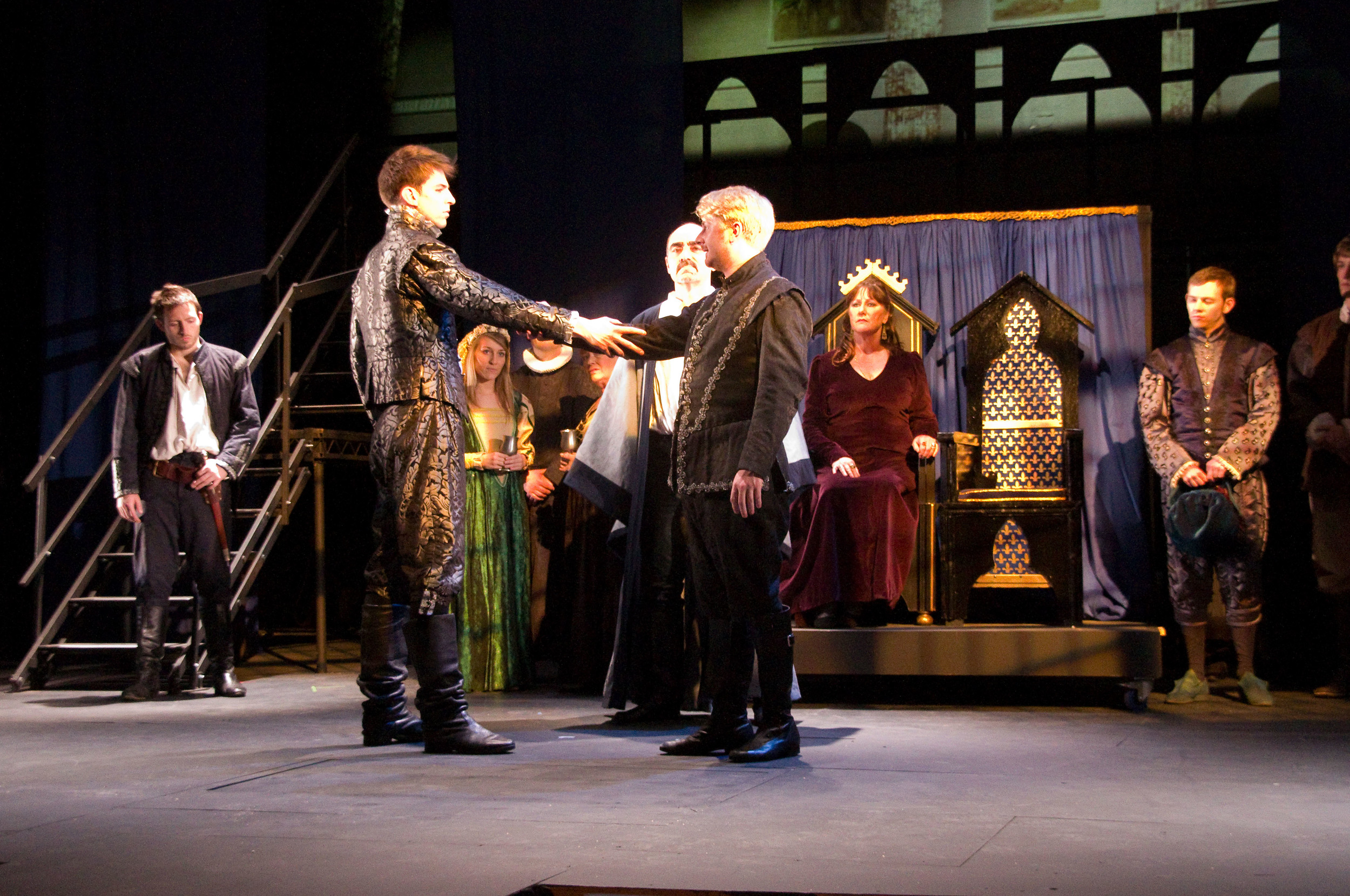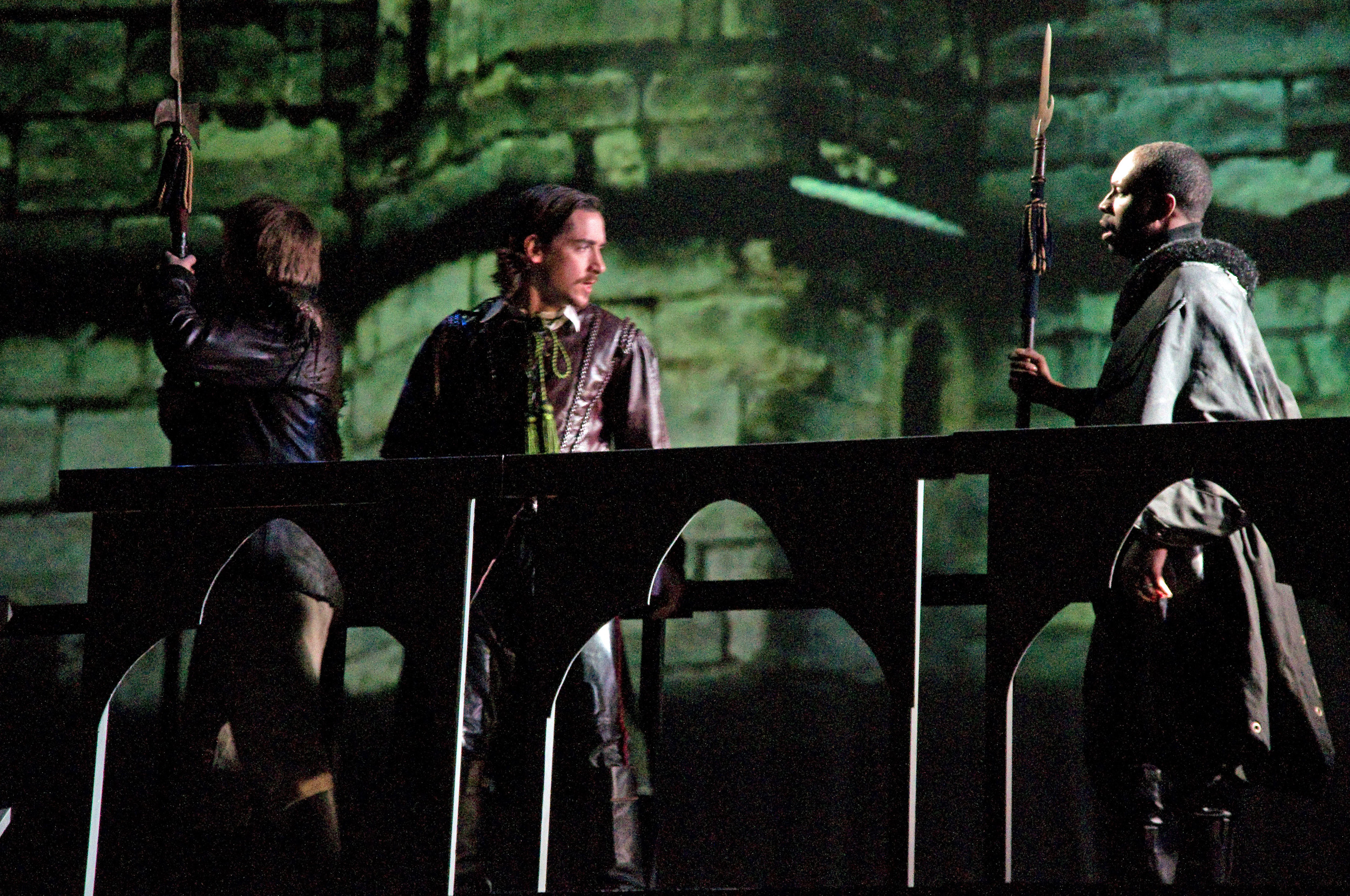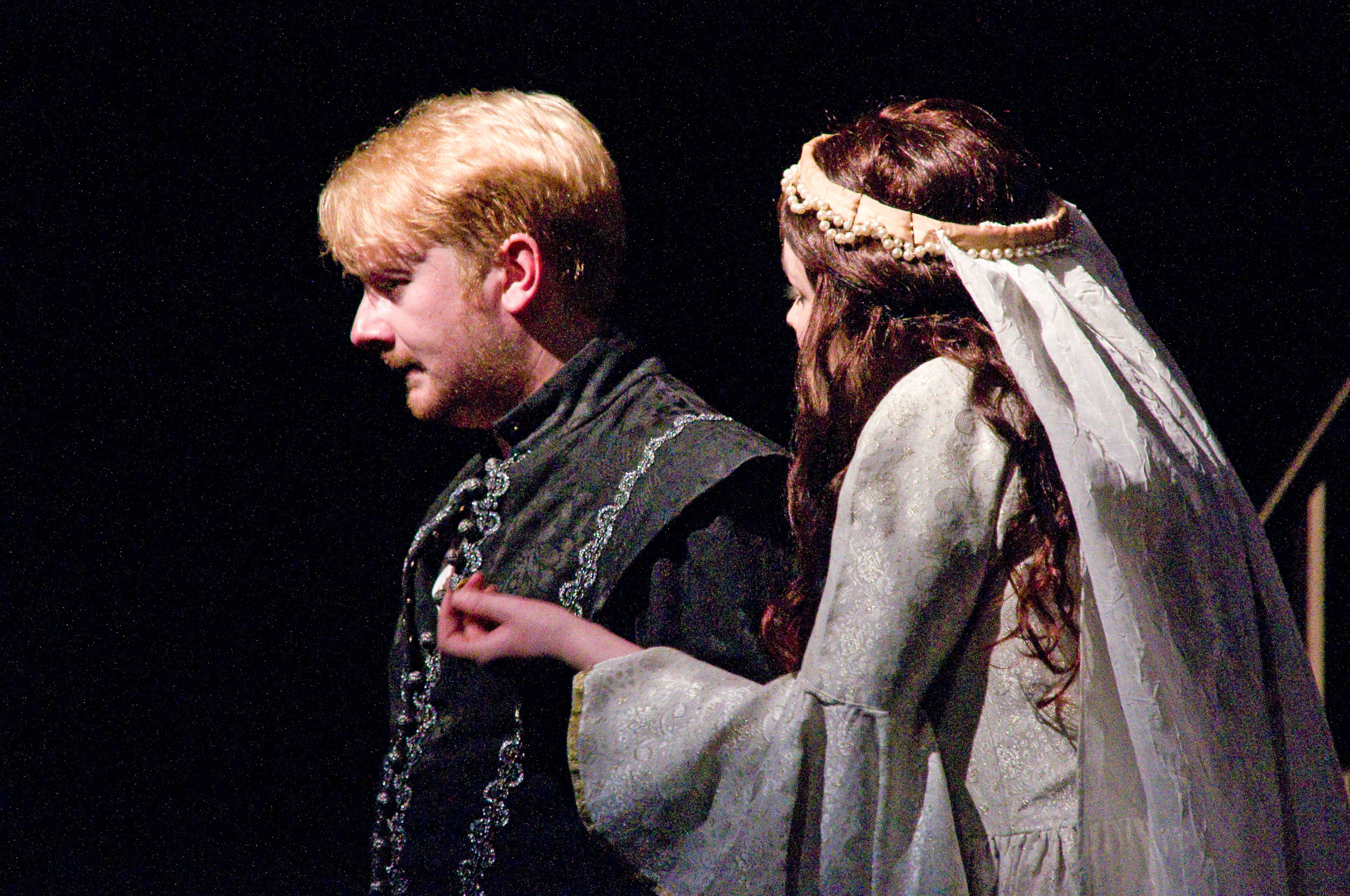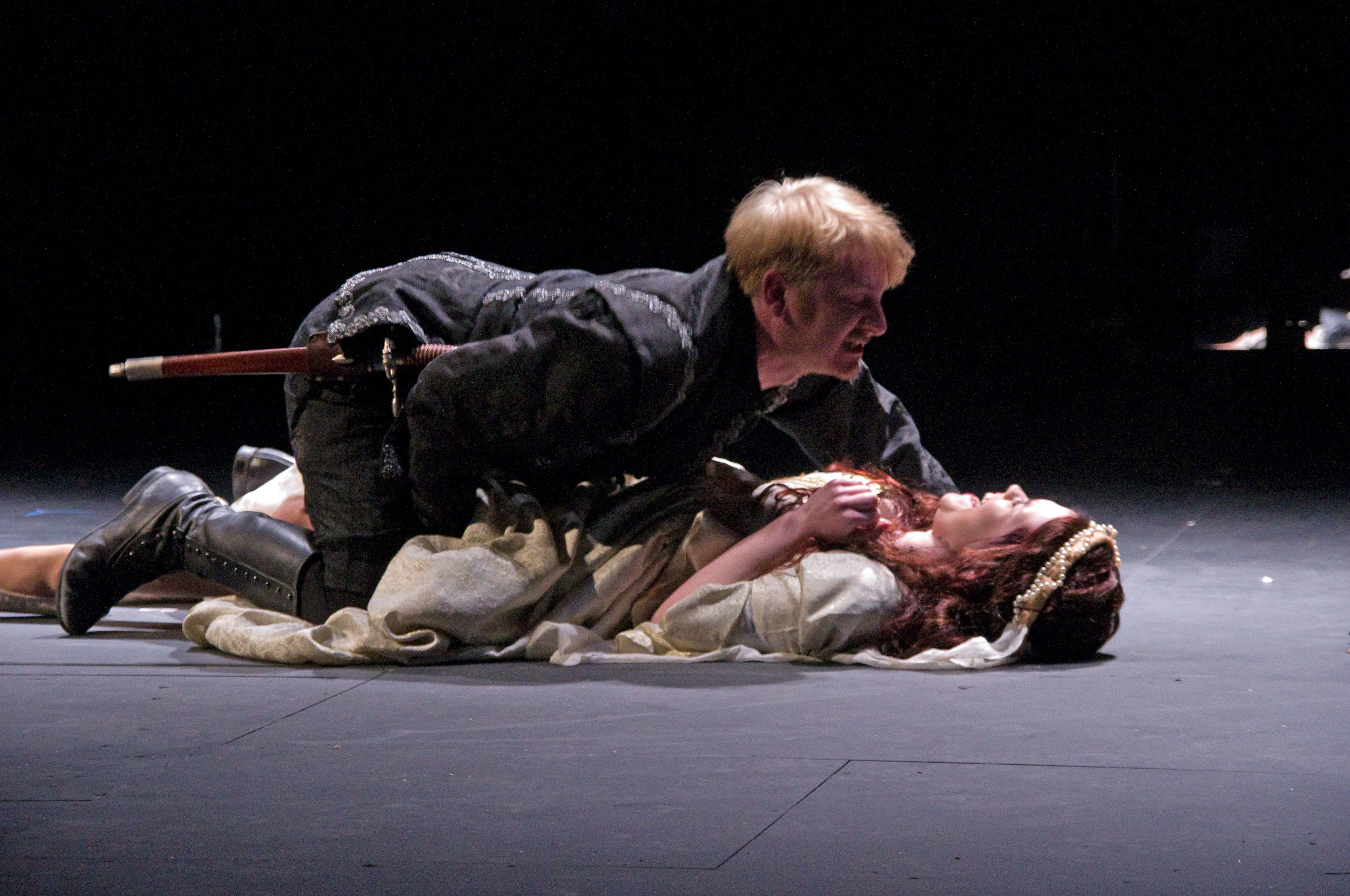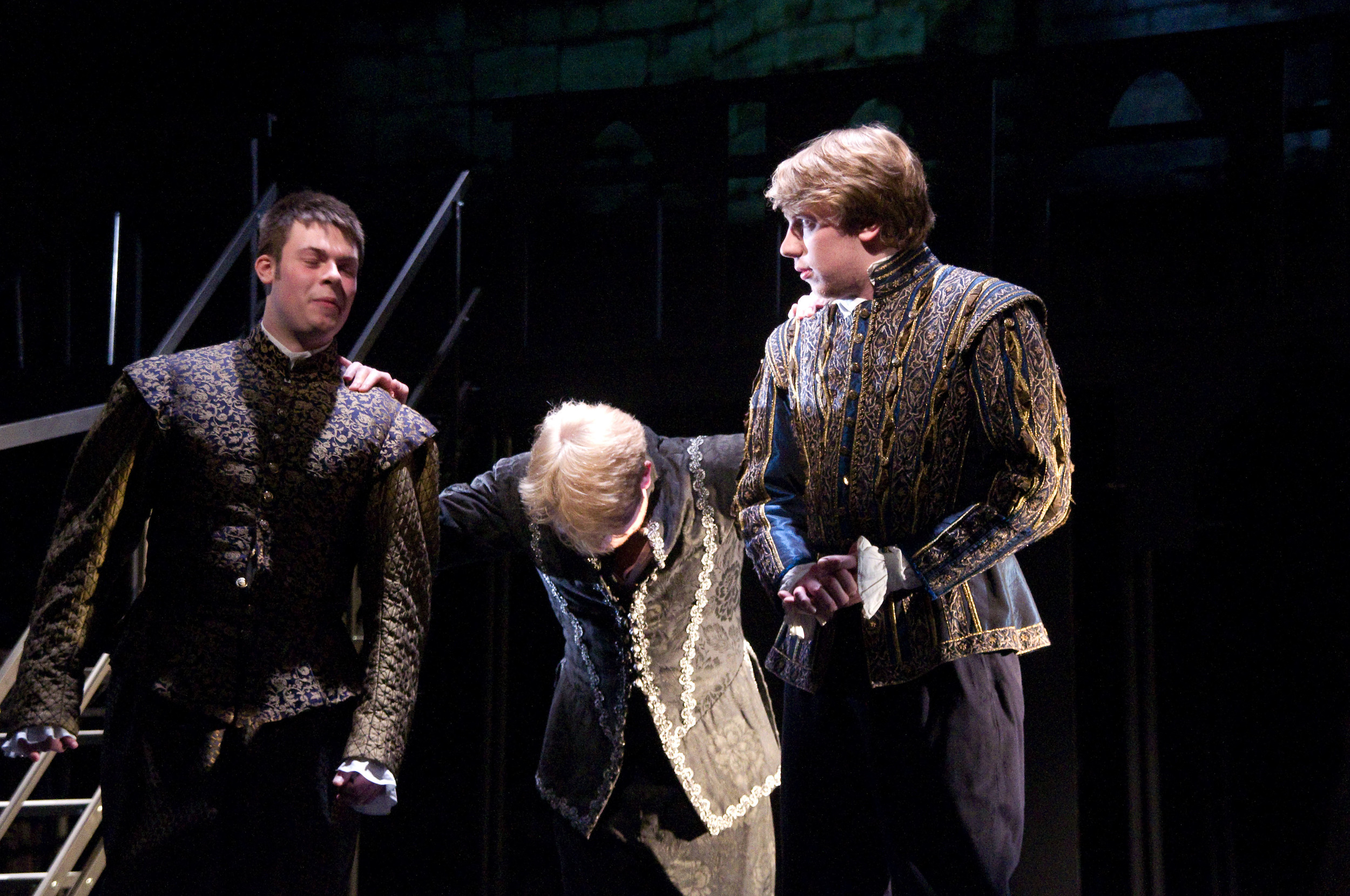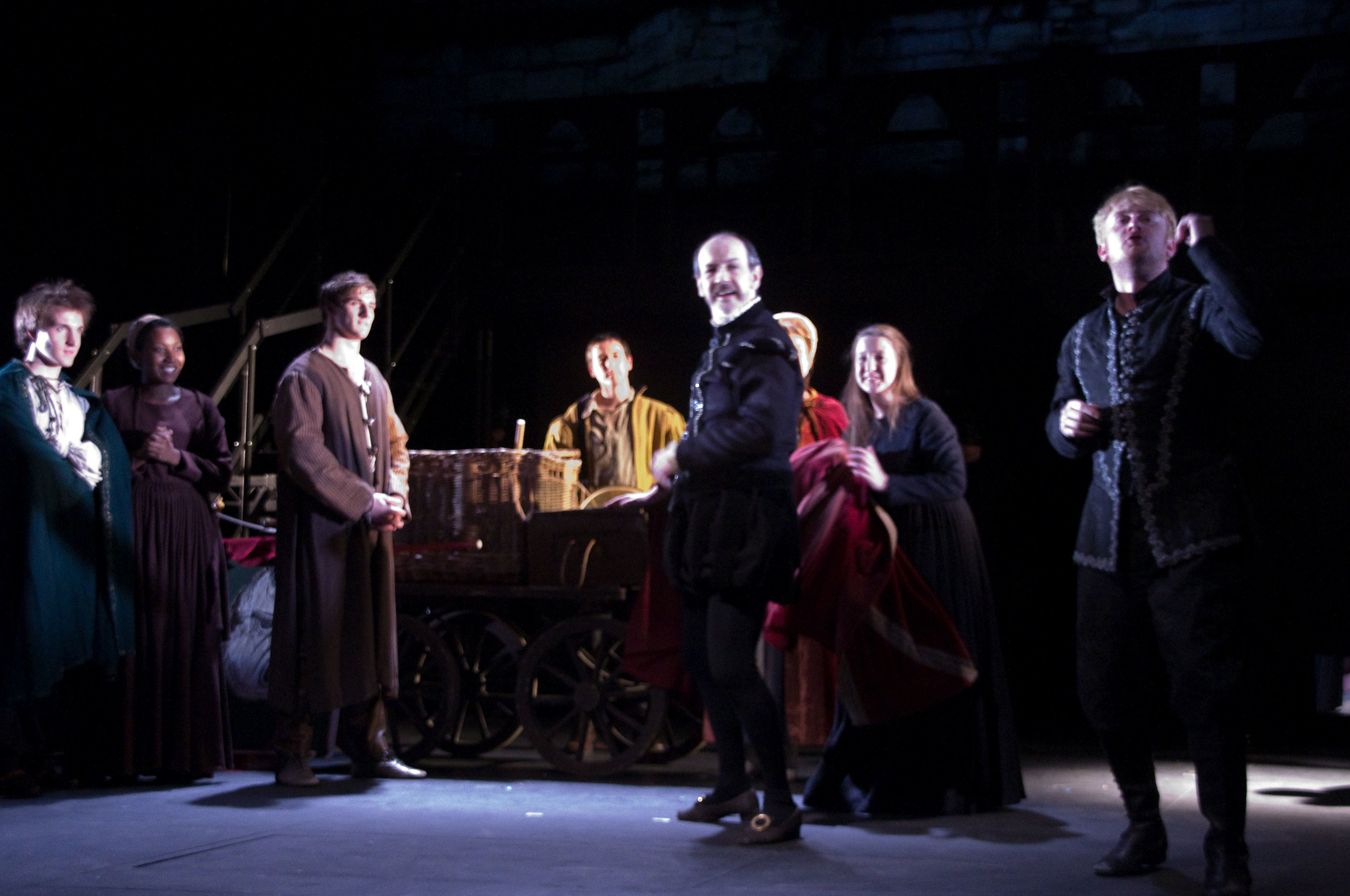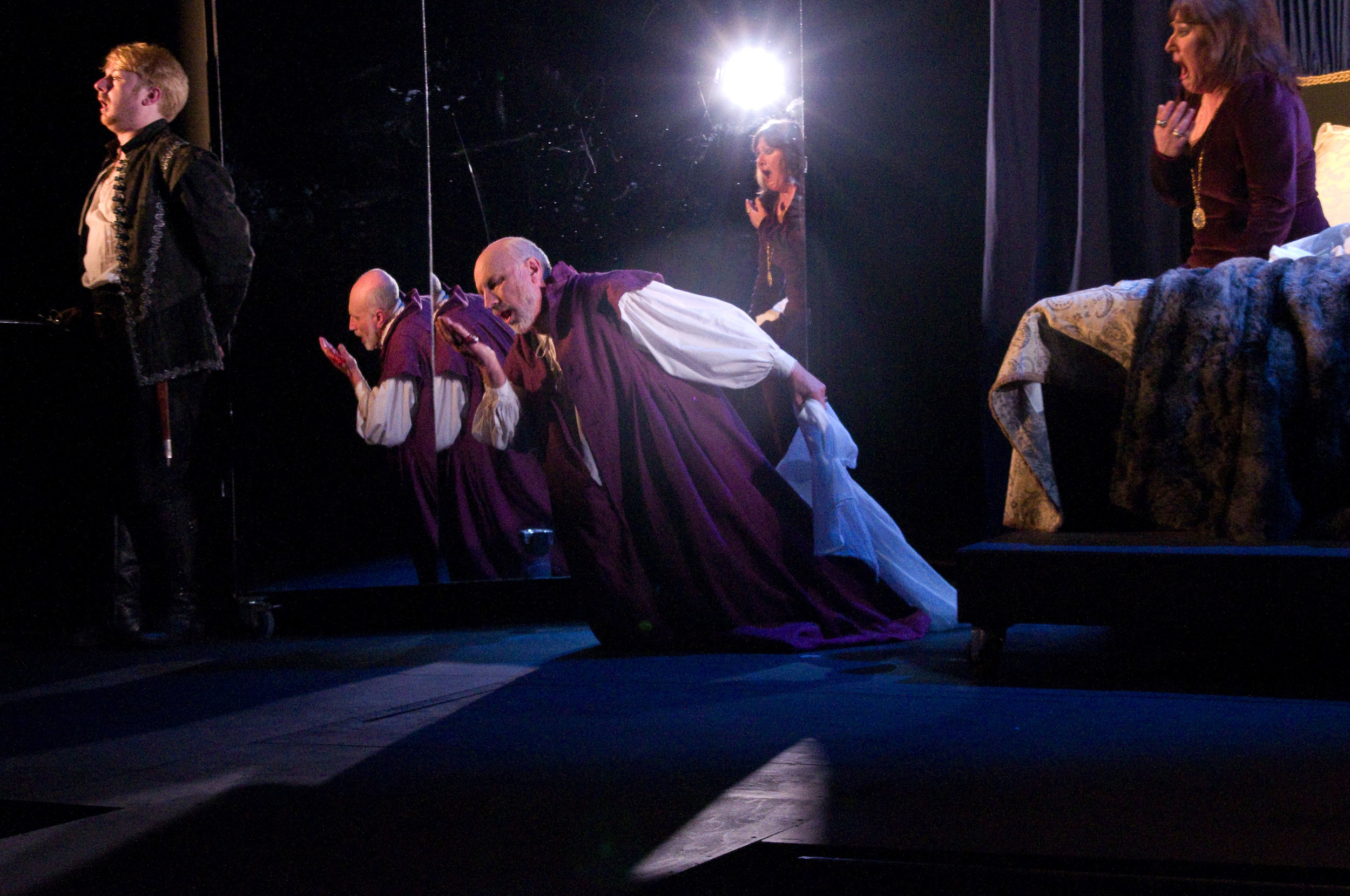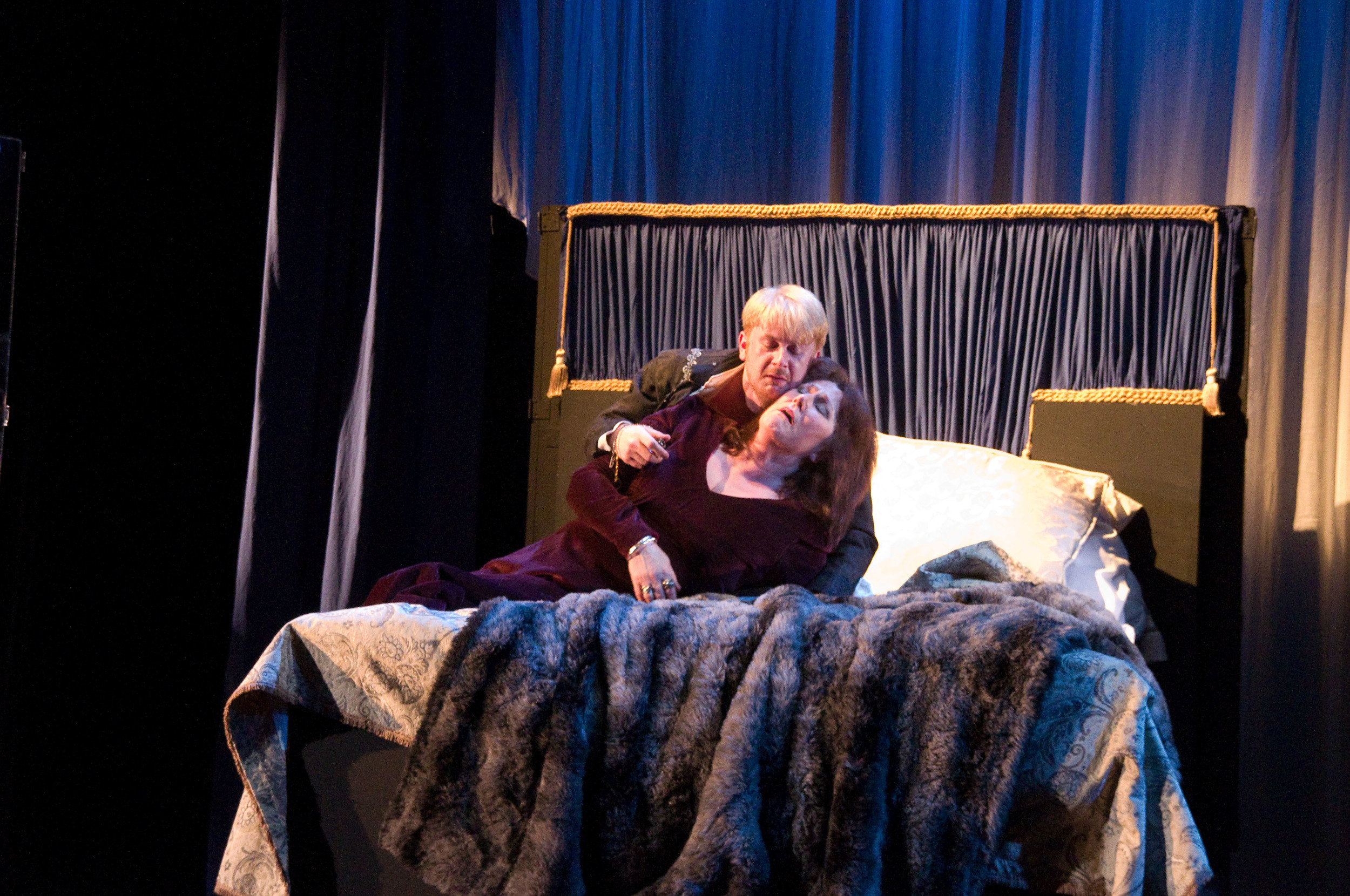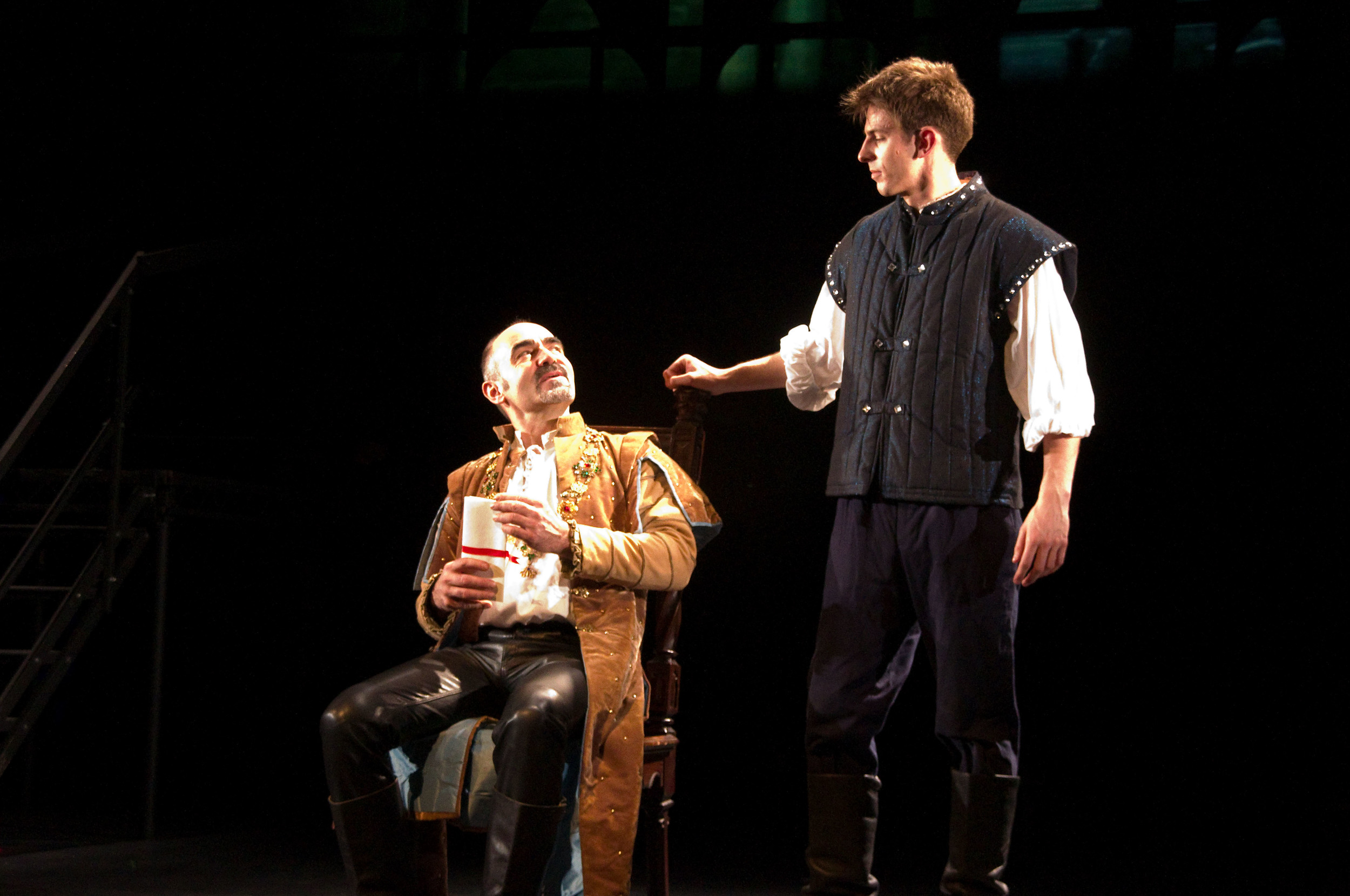 All photographs taken by Bryan Cleary.
Crew
Director - Terry Smith
Assistant Director – Laura Smith
Education Officer – Laura Jones
Master of Masks – Marco Boylan
Fight Director – Will Tipper
Stage Manager – Ken Owen
Costume Mistress – Flora Palmer
Props – Pandy Toy
Film and Video – Sean Ford and Daniel Romero
Lighting Designer – Alex Stafford
Sound Designer – Adam McCready
Cast
Agrippina – Irene Button
Barnardo – Richard Davy
Captain – Will Tipper
Claudius – Nick Hallam
Dumb Show players – Danny Duder, Sam Revill & Lauren Whitter
First Player/Player King – Alan Smith
Francisco – Luke Williams
Gertrude – Jenny Billington-Earl
Ghost – Jonathan Wolff
Gravedigger – Neil Scott
Guildenstern – James Dean
Hamlet – Chris Scott
Horatio – Phil McGough
Lady In Waiting – Lucy Varney
Laertes – Jack Bamford
Lucianus – Stu Phillips
Marcellus – Colin Dawes
Ophelia - Elena Fox
Osric – Richard Hammond
Player 4/Prologue – Lauren Whitter
Players/Musicians – Katyana Malcolm & Jessica Nicklin
Player Queen –Stephanie Collyer
Polonius – Steve Dunning
Priest – Jamie Matthews
Reynaldo – Jordan Hollis
Rosencrantz – Alex Hargreaves
Sailor – Danny Duder
Watchers – Chris Bloor, Marco Boylan, Eddy Chambers, Joan Chambers, Terry Powles, Sam Revill, Alex Roy, Clare Snape, Edward Pickering-Symes, Lucy Varney & Luke Williams.
Young Hamlet – Luke Brady
Young Laertes – Oliver Huntingdon
Young Ophelia – Patti Byrne
Yorick – Terry Powles