Dates
26th Feburary - 1st March 2008
"Dunning captures the torment of Lear in centenary special"
Review from Derby Evening Telegraph
Alan Smith's 2008 production of 'King Lear' marked a momentous occasion for Derby Shakespeare Theatre Company - it was the first production of our centenary year! 100 years on from the formation of the British Empire Shakespeare Society Derby Branch in 1908 our players took to the stage with to celebrate with one of the Bard's most famous and powerful stories.
Accompanied by an exhibition about our first hundred years the production demonstrated the passion and quality that has kept DSTC alive for so long. The cast were all fantastic and Steve Dunning gave an emotional central performance as the King driven to madness.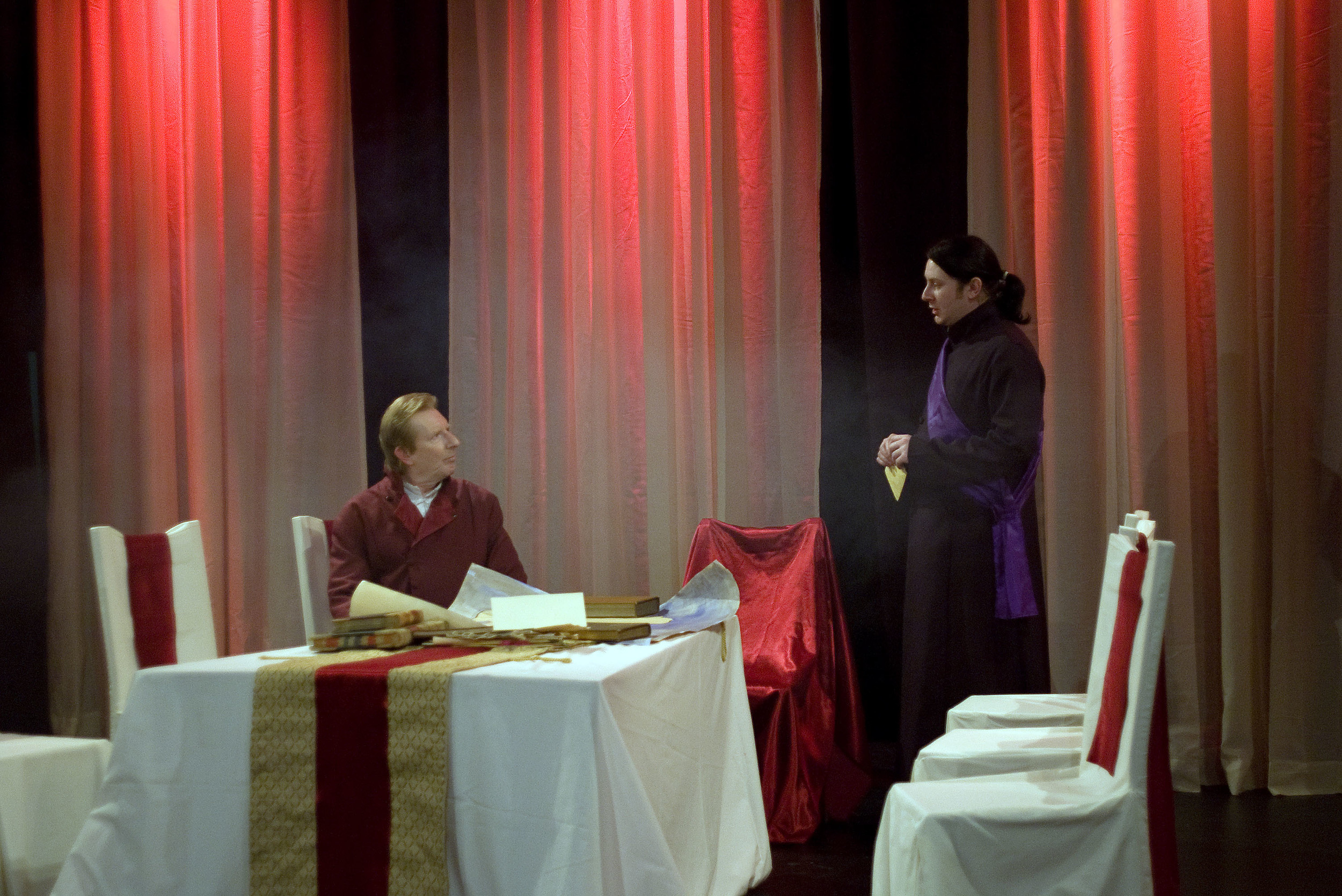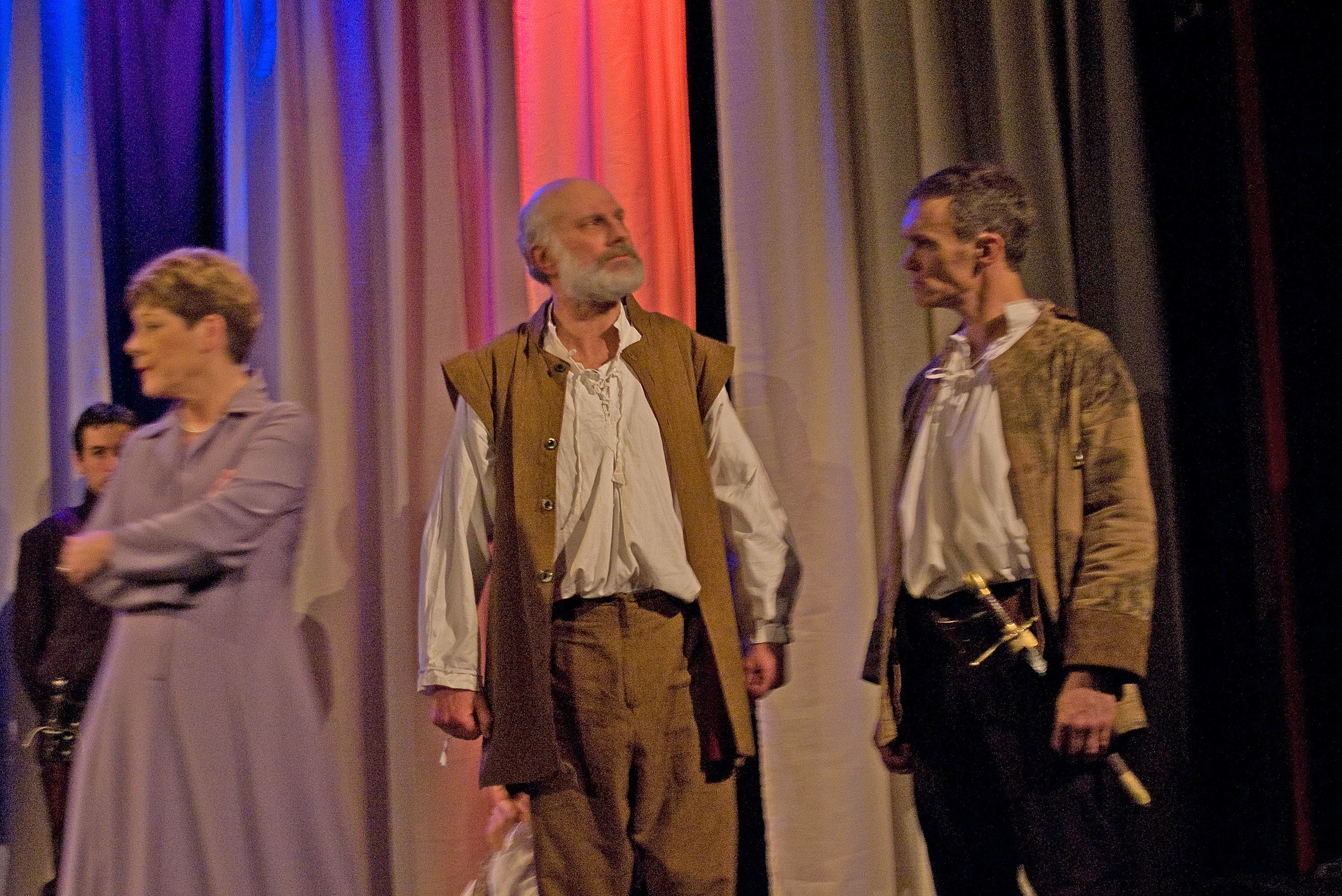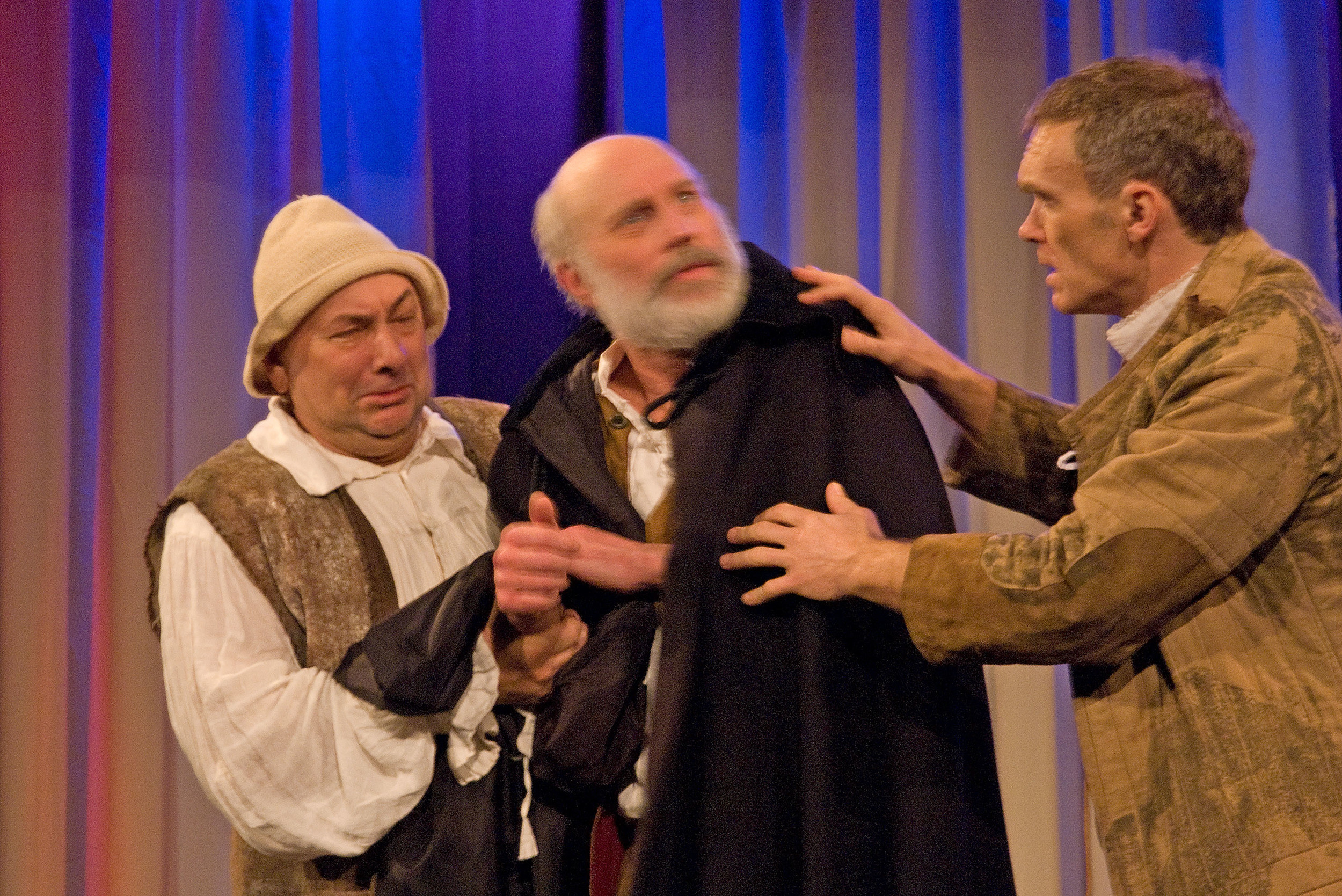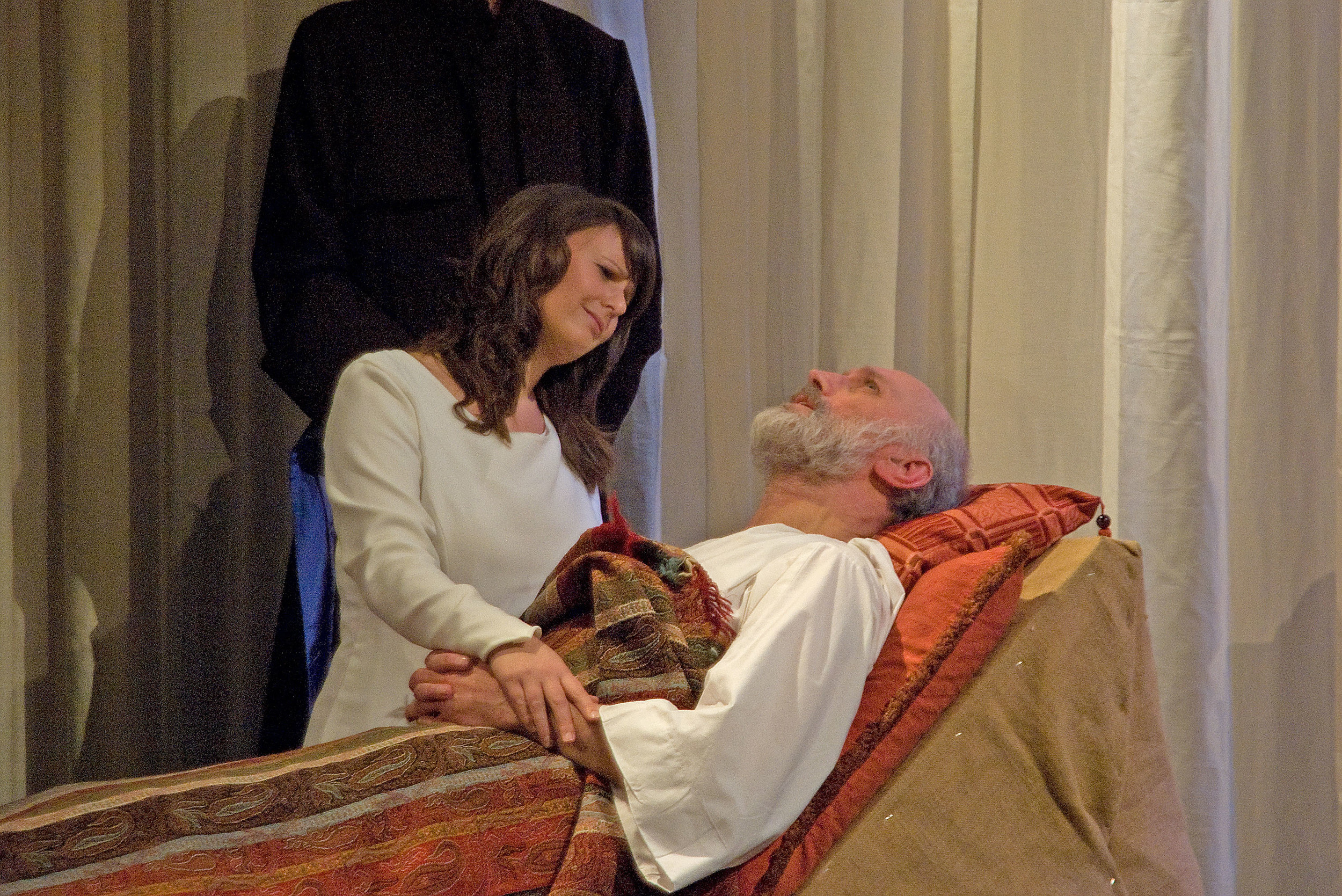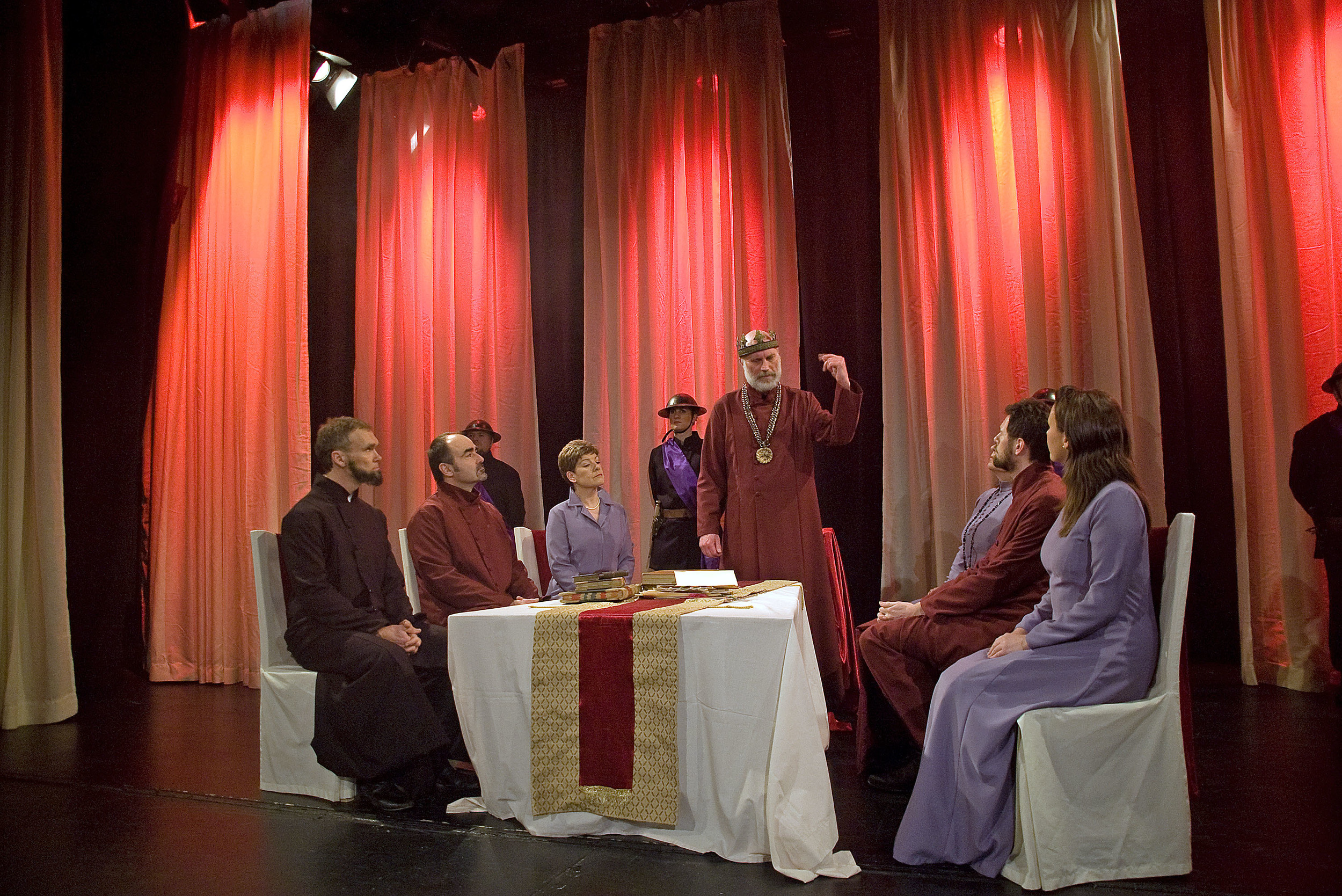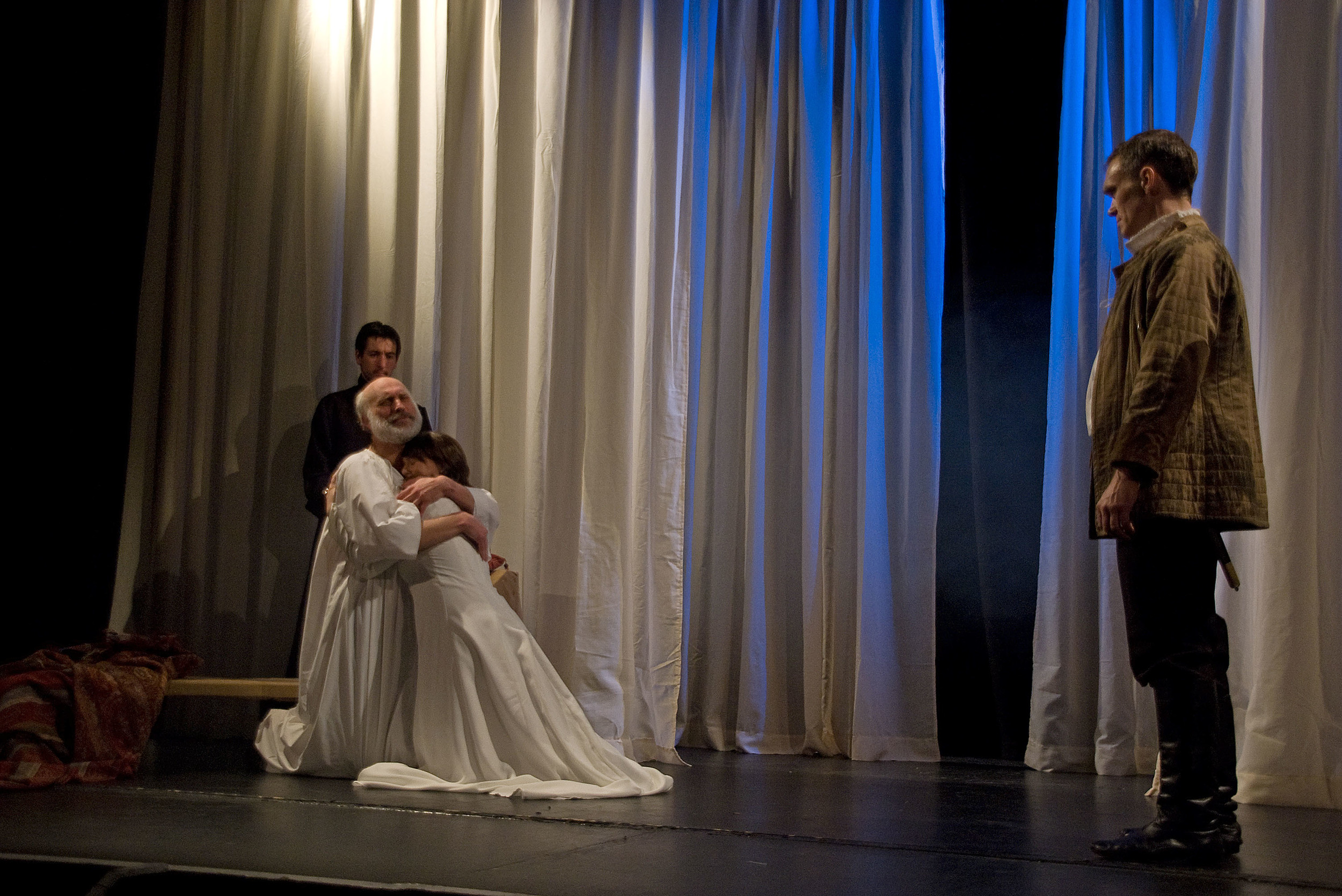 All photographs taken by Bryan Cleary.
Crew
Director - Alan Smith
PA - Lisa Marsden
Stage Manager - Ken Owen
Lighting - Antony Owen
Sound - Neil Jones
Wardrobe Mistresses - Flora Palmer & Karen Owen
Wardrobe Assistants - Lynda Smith, Pat Kinnerley, Jane Roy & Ann Sharp
Props - Pandy Toy & Jill Cocke
Voice Coach - Joanna Hands
Design - Lizzie Smith
Original Music - Mikey Smith
Book - Margaret Arnot
Programme - CCT Design
Press - Joan Chambers
Photography - Bryan Cleary
Business Manager - Phil Button
Front Of House - Members of the company
Cast
King Lear - Steve Dunning
Goneril - Stephanie Collyer
Regan - Lorna Harrington
Cordelia - Lisa Kelly
Kent - Ian Currie
Gloucester - Gordon Gell
Fool - Phil Austin
Edmund - Chris Sparham
Edgar - Jack Bamford
Albany - Matt Wiltshire
Cornwall - Nick Hallam
Burgundy/Soldier - Mikey Smith
France/Doctor - Stuart Phillips
Oswald - Matt Swan
Old Man/Soldier - Tony Cooper
Knight/Soldier - Terry Powles
Messenger/Soldier - Rachel Knott
Messenger/Soldier - Jennie Swann