Venue
The Guildhall Theatre
dates
8th - 12th November 2016
"Makes Shakespeare's text a joy to engage with"
Review from Derby Evening Telegraph
Transposing the story of King Lear and his daughters to a catholic asylum, Chris Scott's 2016 production brought a new perspective to the tragedy.
Jenny Earl was magnificent in her portrayal of a woman whose grief at losing her daughter led to madness and despair, manifested in her assuming the identity of Lear. As her fellow inmates and staff were drawn into the fantasy and took on the roles of the play the cast were able to explore the themes of grief, identity and mental illness through their bold but tender performances.
Our design and construction team produced another wonderful Derby Shakespeare set, transforming the Guildhall stage into a giant padded cell.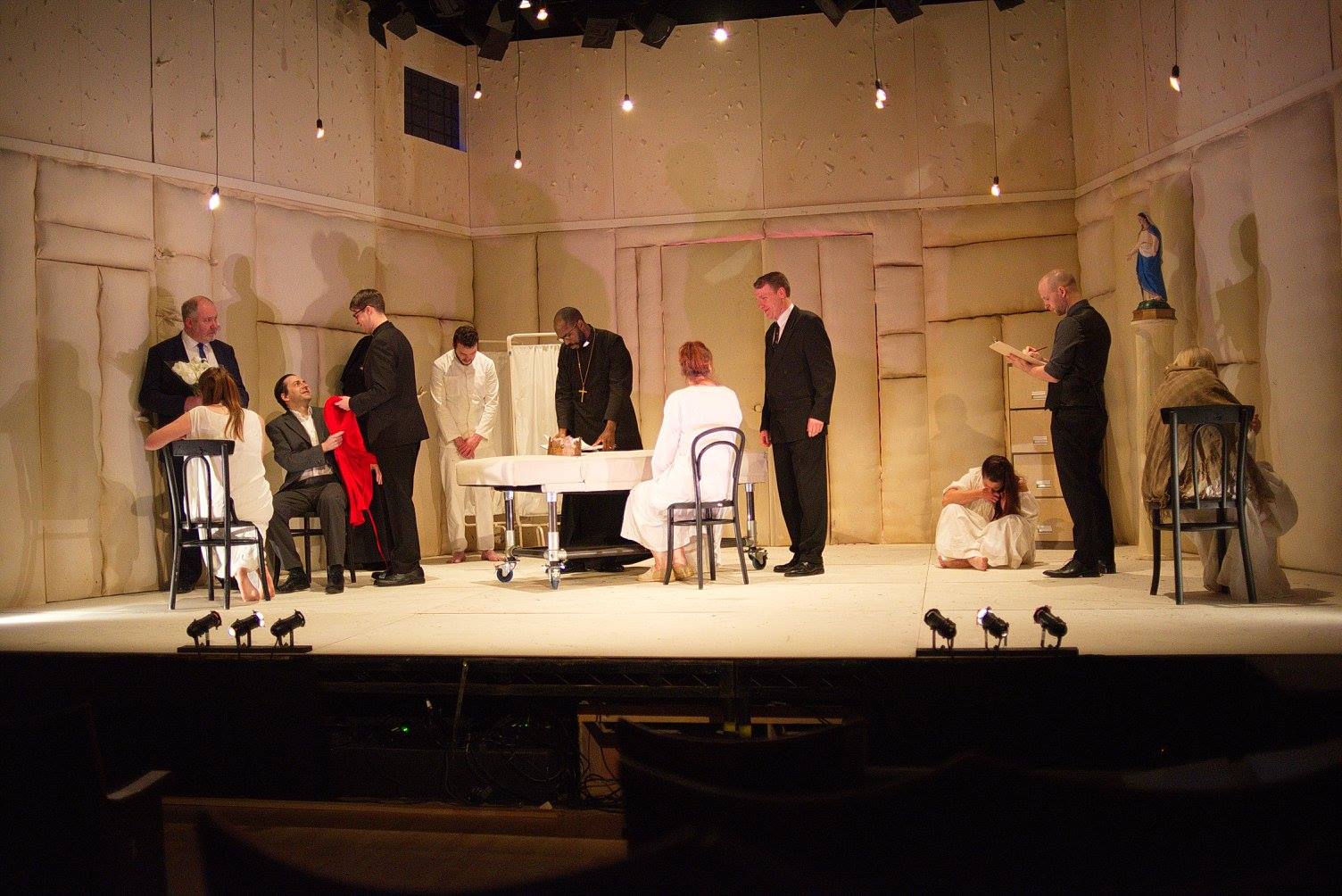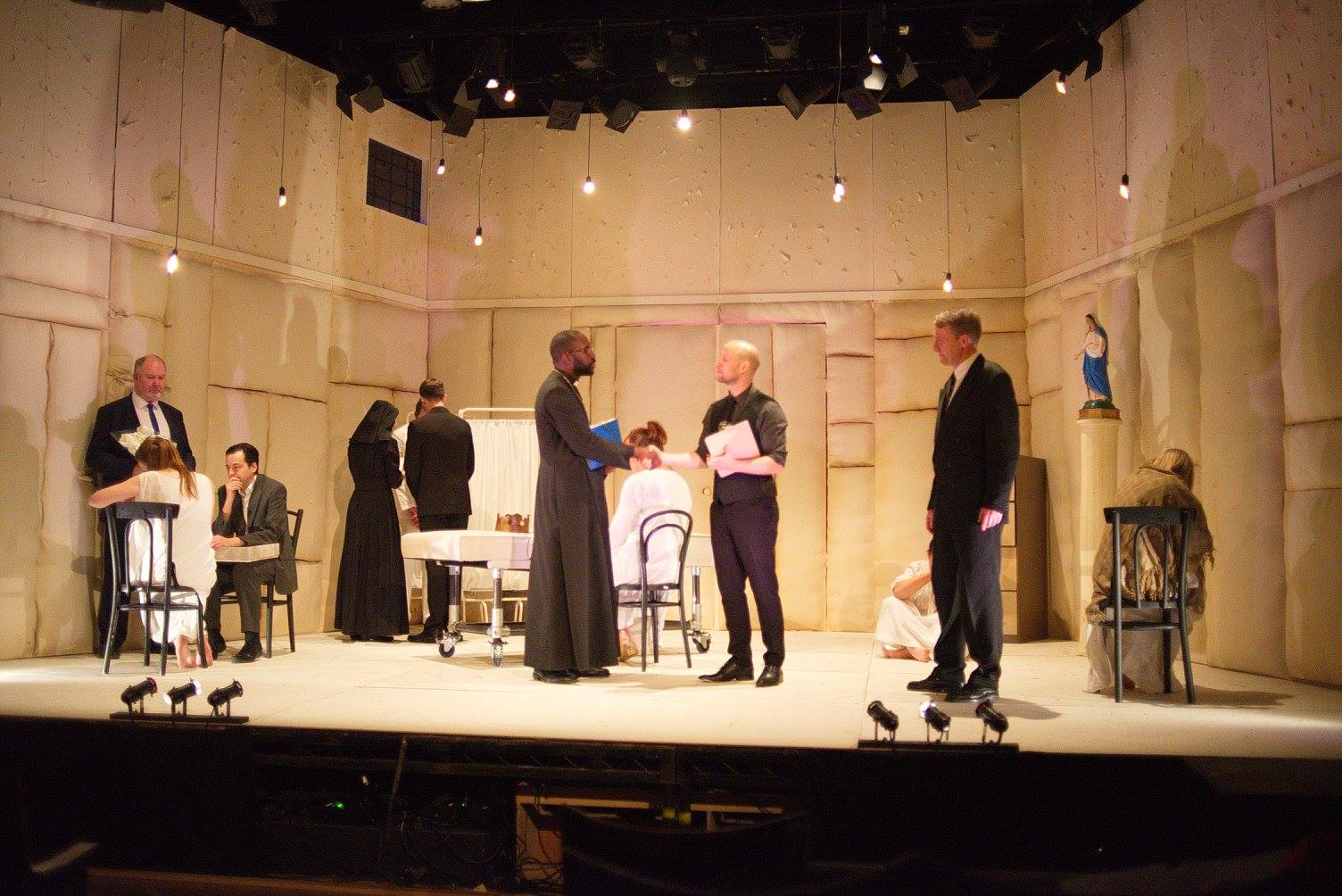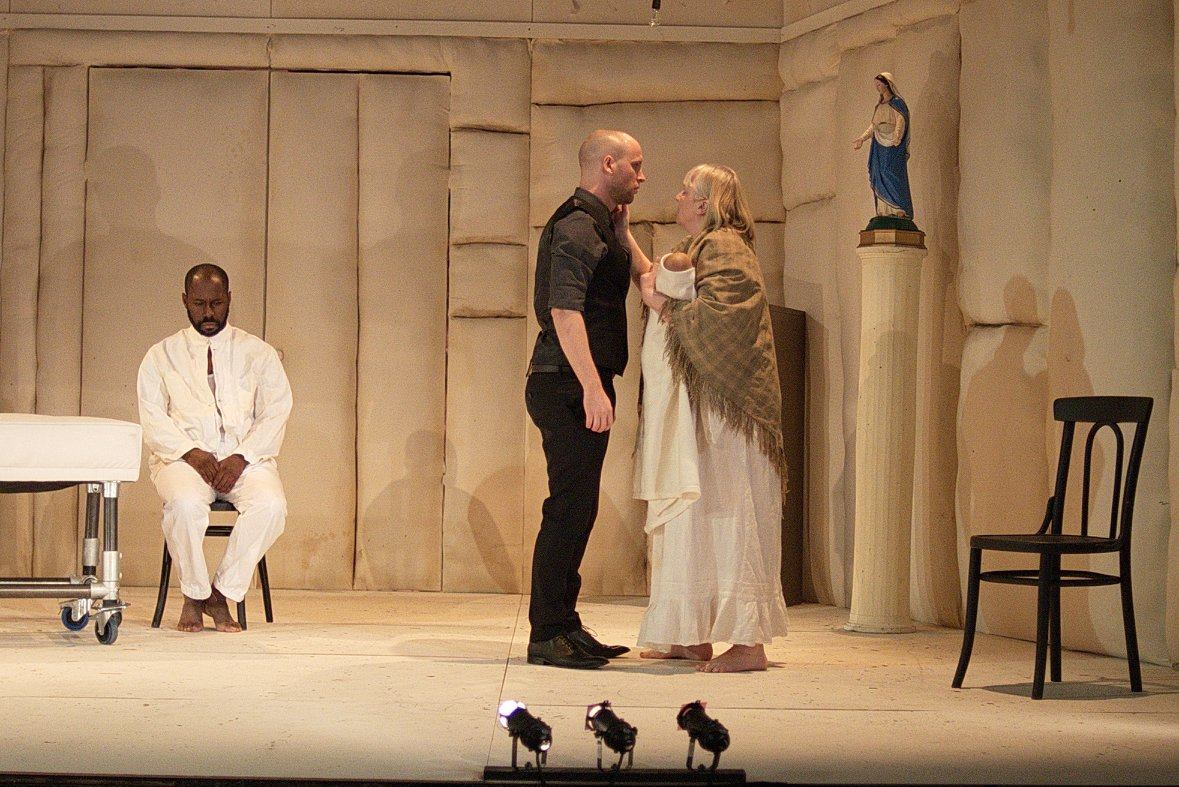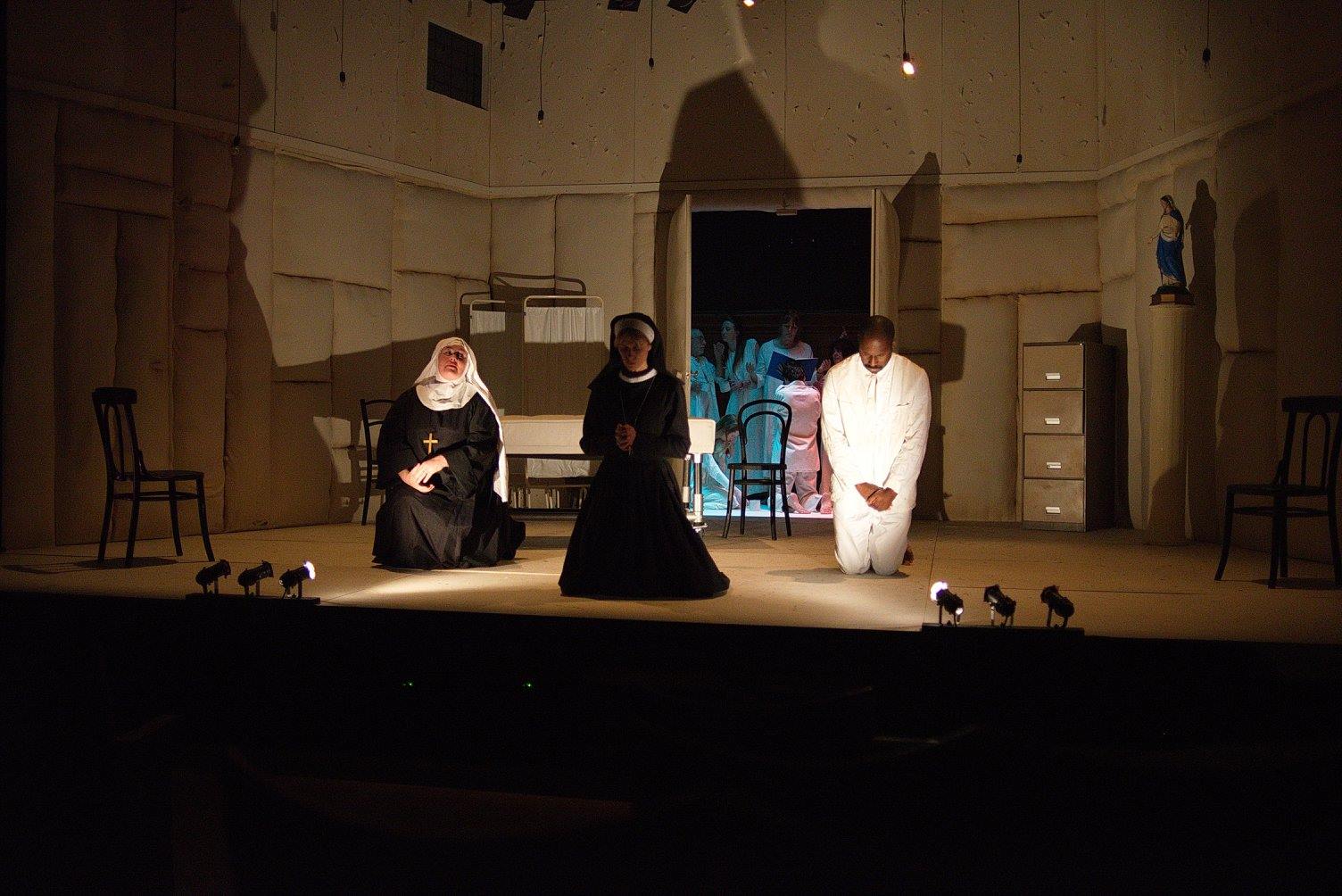 All photographs taken by Bryan Cleary.
Crew
Director - Chris Scott
PA To The Director - Elaine Lawrenson
Set Design - Chris Scott
Stage Manager - Ken Owen
Sound Design - Alex Vilkaitis
Lighting Design - Steve Greatorex
Lighting Operator - Derby Live Staff
Sound - Neil Jones
Set Build - Ken Owen, Neil Jones & members of the cast
Wardrobe - Flora Palmer assisted by Jane Roy & Ann Sharpe
Props - Charlotte Matthews & Michelle Angus
Mechanical Props - Danny Duder
Poster Design - Andy Cogden & Chris Scott
Photography - Bryan Cleary & Emma Duder
Programme - Doodah Designs & Chris Scott
Publicity - Edward Pickering-Symes
Business Manager - Bryan Cleary
Cast
Lear - Jenny Earl
Goneril - Niki Caister
Regan - Clare Snape
Cordelia - Laura Smith
Duke of Albany - Alex Vilkaitis
Duke of Cornwall - James Dean
France - Edward Pickering-Symes
Burgundy - James Brereton
Gloucester - Richard Whitehorn
Edgar - Danny Duder
Edmund - Matthew Swan
Kent - Richard Davy
Fool - Alex Wrampling
Oswald - Charlotte Matthews
Curran - Emilie Fragstein
Doctor - Chris Smith
Old Man - Joan Chambers
Gentleman - Jonathan Wolff
Messenger - Peter Knight