Dates
9th - 13th October 2012
"Menacing, yet also very human"
Review from Derby Evening Telegraph
Featuring atmospheric sound and lighting effects and terrifying witches chanting and writhing on a mist-shrouded heath, Clare Snape's 2012 production of 'Macbeth' was a spectacular and haunting show with the supernatural elements of the play at its heart.
Chris Scott and Niki Caister delivered complex, sympathetic
performances as Macbeth and Lady Macbeth respectively and the staging of the famous banquet scene around the interval proved innovative and effect. The scene played out in traditional manner with Banquo's ghost present before the break but was then repeated afterwards without the ghost, vividly demonstrating to the audience the way the other characters onstage saw Macbeth.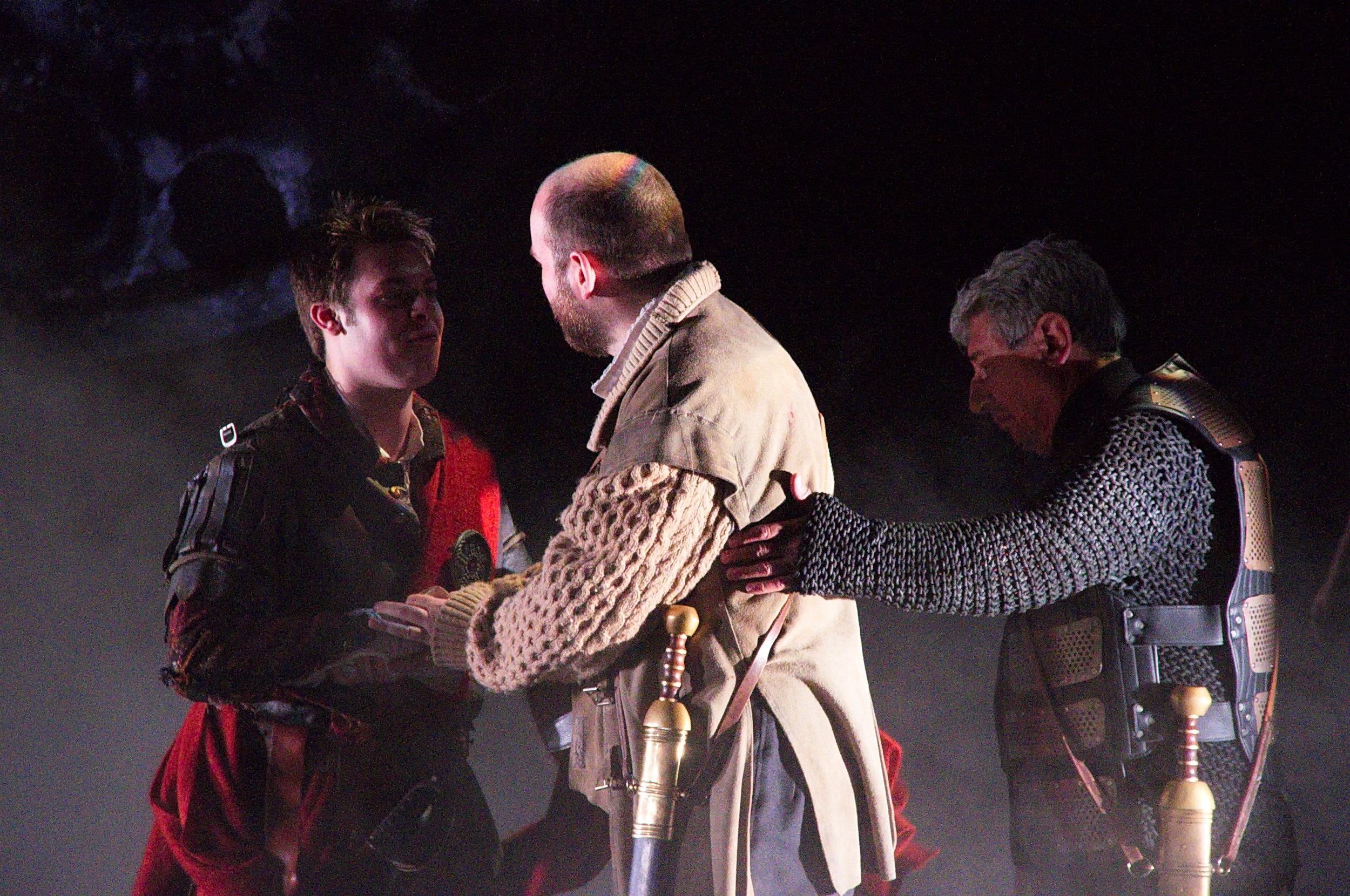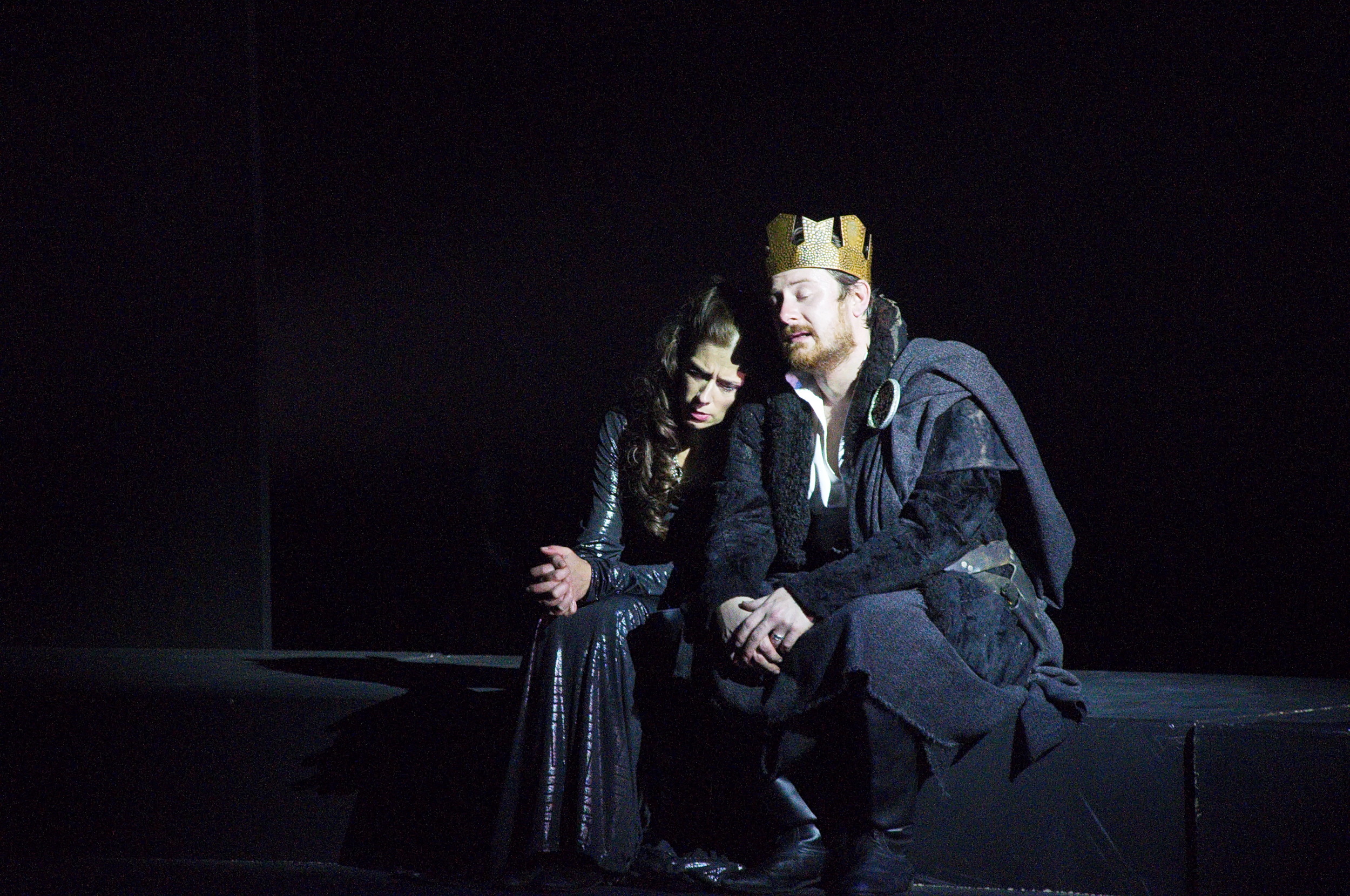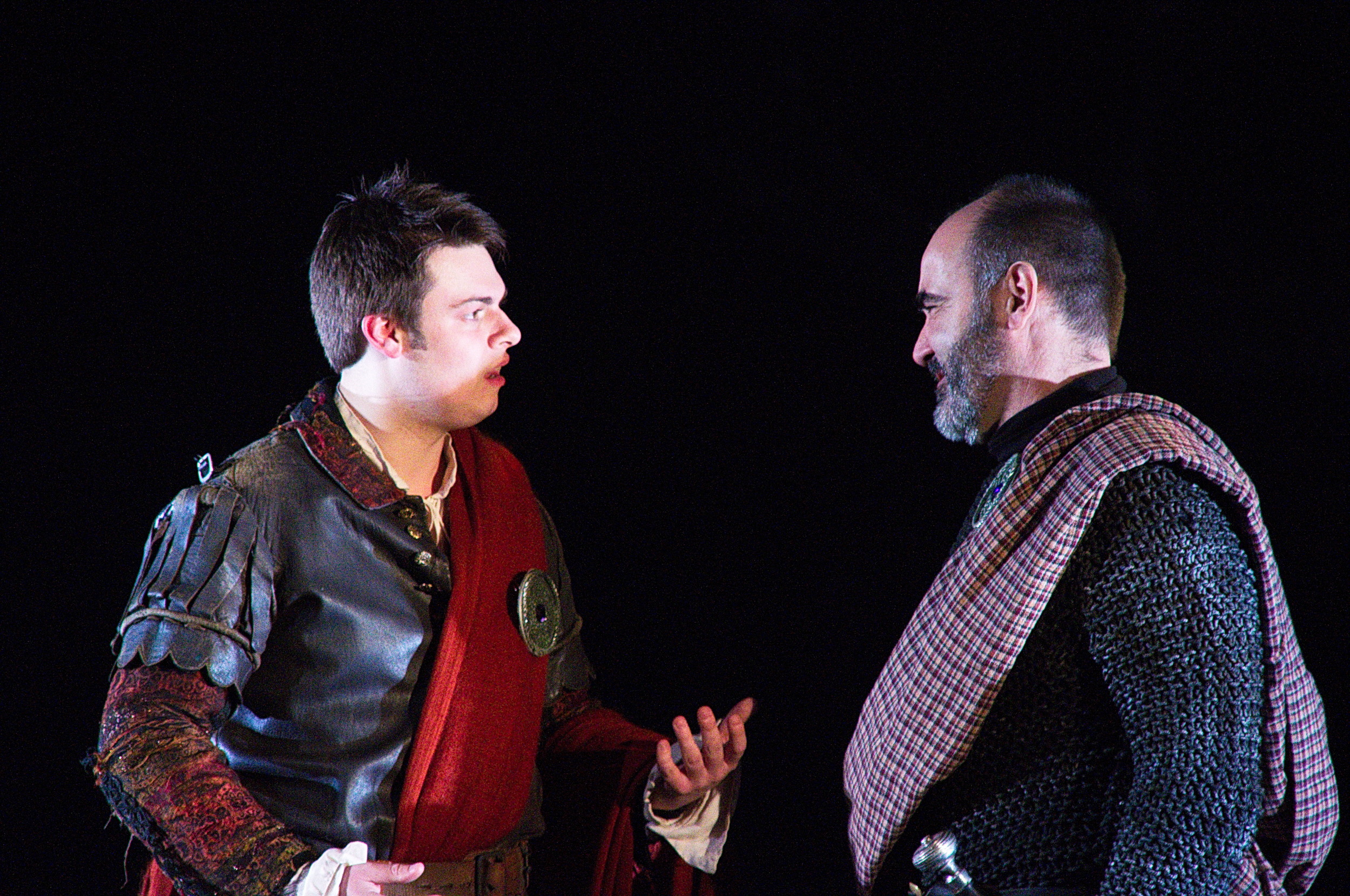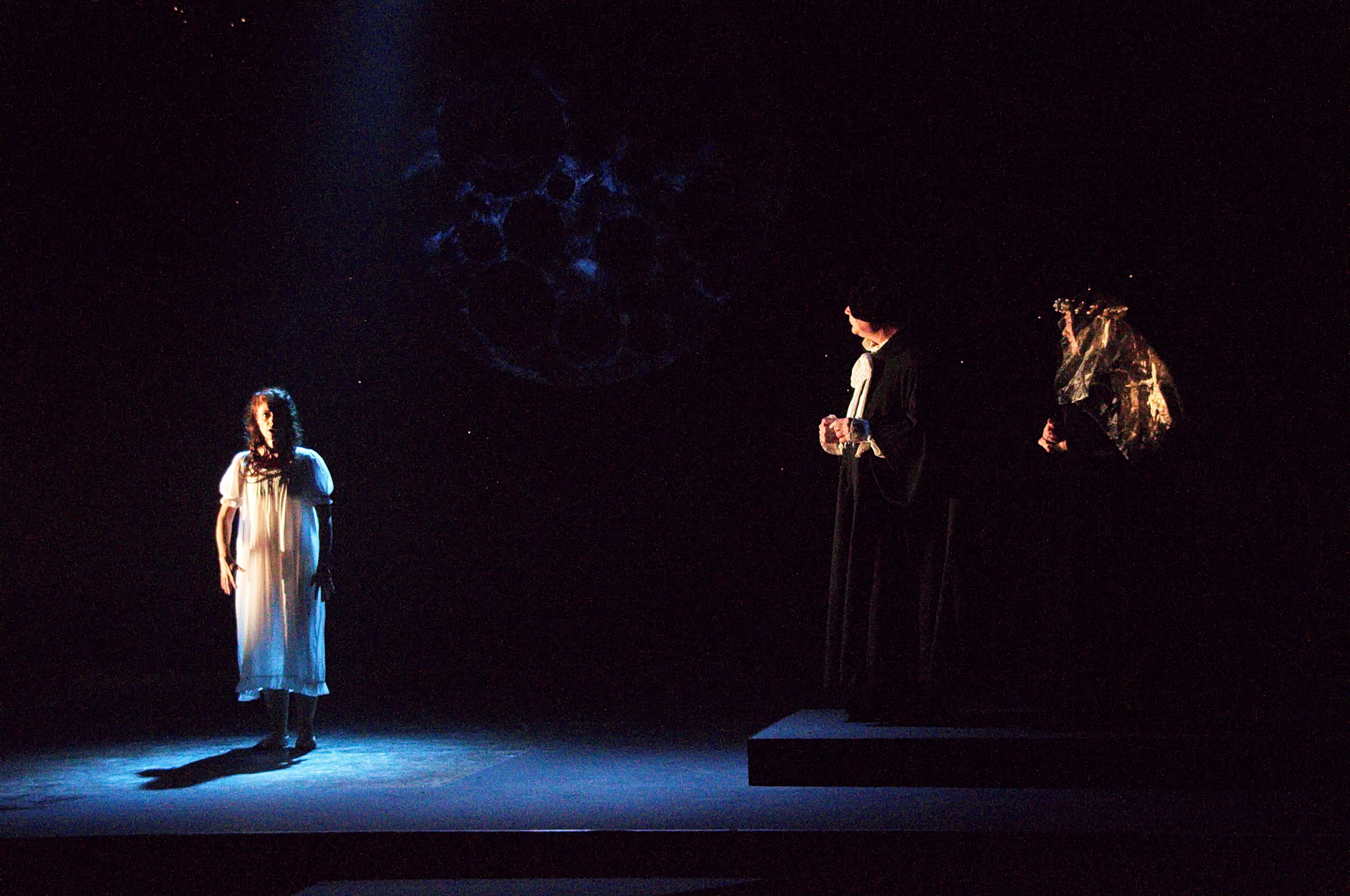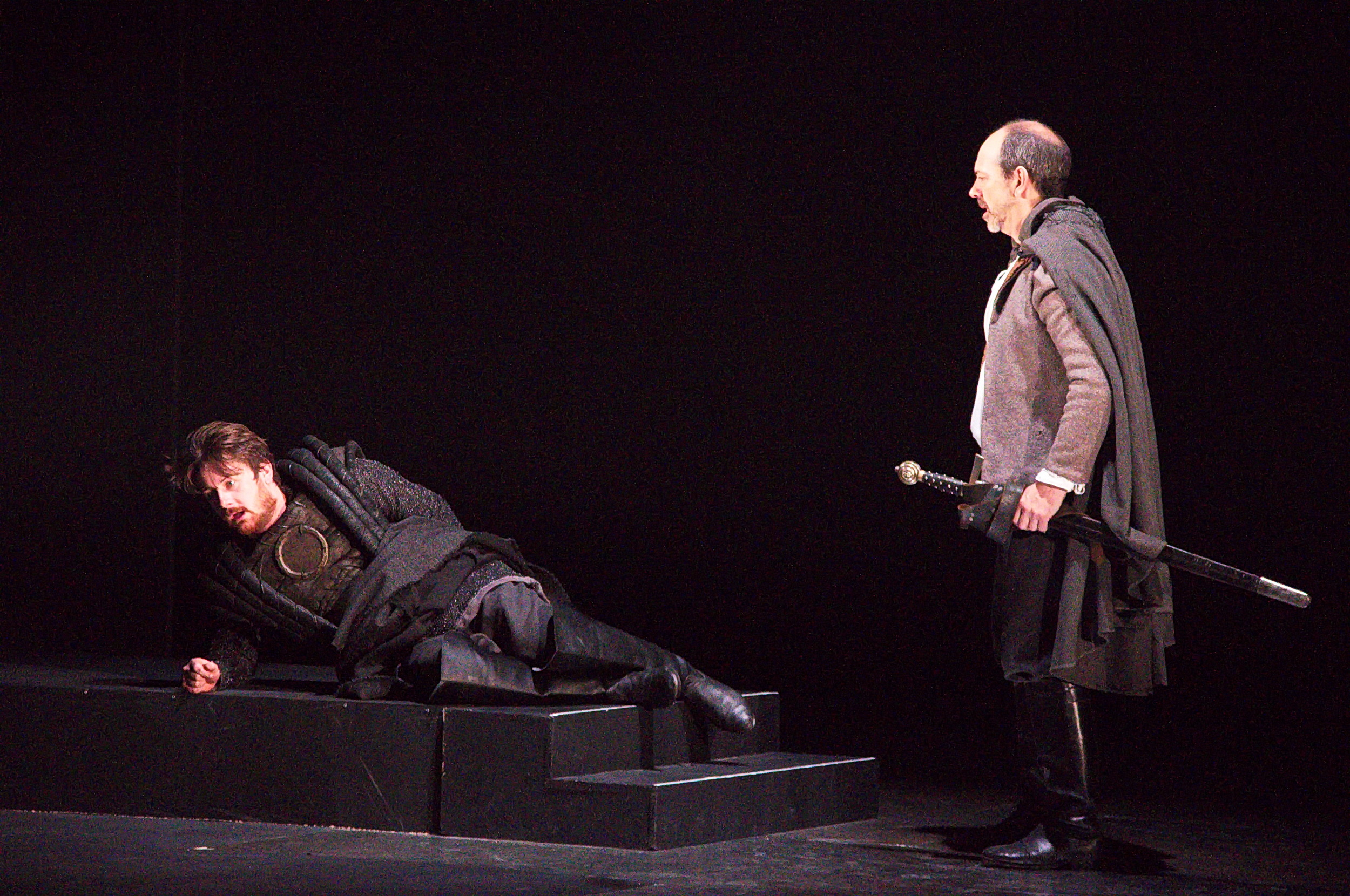 All photographs taken by Bryan Cleary.
Crew
Director - Clare Snape
PAs - Elke-Louise Crump, Cheryl Roberts & Jayne Brooks-Clayton
Lighting Designer - Alex Stafford
Lighting Operator - Neil Jones
Sound Design & Original Music - Mathew Shepherd
Stage Manager - Ken Owen
Deputy Stage Manager - Keith Drage
Set & Costume Designer - Tim Heywood
Props - Elaine Lawrenson
Props Assistant - Emma Bridges
Property Effects - Alex Dey
Wardrobe - Flora Palmer
Wardrobe Assistants - Tim Heywood, Pat Kinnerley, Karen Owen, Molly Renshaw & Jane Roy
Photograpghs - Bryan Cleary
Chaperones - Ann Sharp & Mathew Shepherd
Fight Co-Ordinator - Ben Adams
Business Manager - Bryan Cleary
Cast
Duncan - Alan Smith
Malcolm - James Dean
Donalbain - Adam Horvath
Captain - Digby Bown
Macbeth - Chris Scott
Lady Macbeth - Niki Caister
Porter - Ian Arnot
Seyton - Marco Boylan
Doctor - Jim Brereton
Gentlewoman - Leni Robson
Murderers - Tom Farthing & Terry Powles
Banquo - Ian Currie
Fleance - Jim McGovern
Macduff - Nick Hallam
Lady Macduff - Charlotte Matthews
Macduff's Children - Matthew Seddon, Alex Seddon & Miranda Roberts
Lennox - Richard Whitehorn
Ross - Richard Davy
Angus - Steven Pryce
Caithness - Danny Duder
Menteith - Edward Pickering-Symes
Old Man - Phil Button
Siward - David Dunford
Young Siward - Harry Gibson
English Doctor - Richard Brierley
Witches - Caroline McLeod, Laura Smith & Hope Ward-Brown
Familiars - Katyana Malcolm, Steph Kimber & Felicity Freeman
Hecate - Irene Button, Joan Chambers & Chris Smith
Lord - Jonathan Wolff
Servant - Archie Wride
Chorus - Helen Cornfield, Bernice McLaren, Cat Tapln, Chris Bloor, Barry Elms, Helen Seddon, Victoria Shaw, Laura Reeve, Rachel Gowland, Jenny Cooper, Cheryl Roberts and Kirsty Williams