Dates
4th - 7th December 2002
"A stirring story provided by a splendid company"
Review from Derby Evening Telegraph
Derby Cathedral provided a suitably grand setting for this collaborative production of André Obey's retelling of the biblical tale of 'Noah'.
Staged as part of Derby Cathedral's 75th anniversary celebrations the production used the striking Bakewell Screen to form the entrance to Noah's ark and the show featured impressive musical accompaniment from the Cathedral's magnificent pipe organ - as well as a full cast of animals!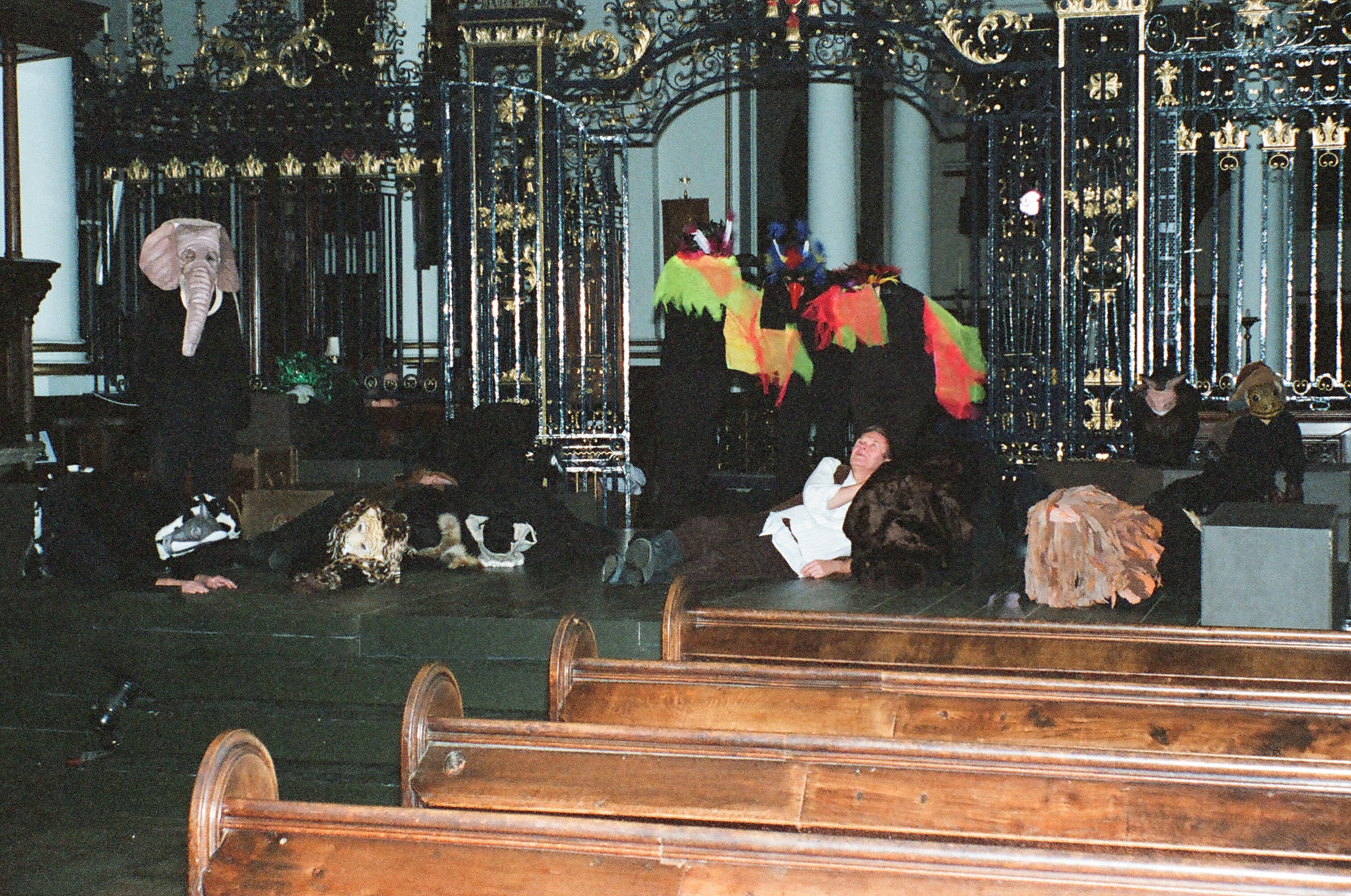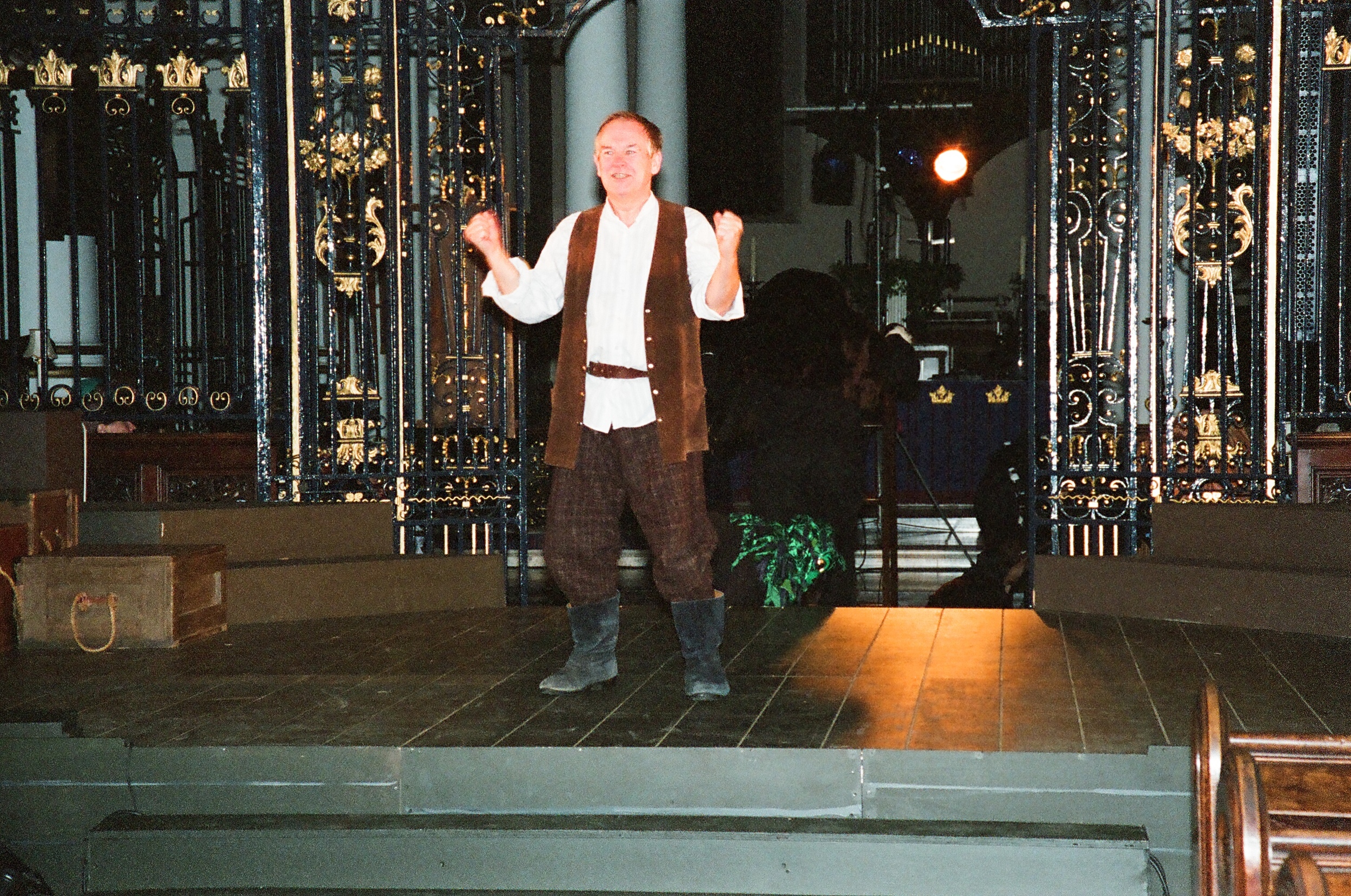 All photographs taken by Tony Eycott.
Crew
Director - Ian Arnot
PA - Alan Smith
Designer - Tony Eycott
Stage Manager - Tony Eycott
Lighting Design - Alex Stafford
Lighting Operation - Neil Jones
Organist - Peter Gould
Wardrobe Mistress - Flora Palmer
Wardrobe Assistants - Pat Kinnerley & Ann Sharp
Props - Ruth Eycott & Ann Toy
Stage Crew - Brian Renshaw, Brian Juden & Ben Hands
Transport - Brian Juden
Prompt - Margaret Arnot
Chaperones - Stephanie Collyer & Helen Cornfield
Poster & Programme Design - Paul Arnot
Photography - Tony Eycott
Press Officer - Joan Garratt
Marketing & Sponsorship - Laurence Conneely-Byrne
Theatre Licensee - Tony Jaggers
Front Of House - Tony Jaggers
Cast
Noah - Eddy Chambers
Noah's Wife - Joan Garratt
Shem - James Peake
Ham - Nick Hallam
Japheth - Craig Smith
Naomi - Chris Smith
Stella - Laura Smith
Ada - Charlotte Palmer
The Man\The Bear - Laurence Conneely-Byrne
Animals - Christine Bayley, Jacob Collyer, Rebecca Collyer, Guy Evans, Thomas Cornfield, Clare Snape, Mikey Smith, Sheriden Lowe, Istvan Osvath, Molly Renshaw & Stephanie Collyer