venue
Derby Playhouse Studio
Dates
25th - 29th September 2001
Director
Jenny Billington Earl
"A riveting portrayal of an unfeeling, unhinged and, ultimately tragic monarch."
Review from Derby Evening Telegraph
Director Jenny Billington Earl produced a unique, memorable and brilliantly performed interpretation of 'Richard II' for us in September 2001.
With innovative staging in the intimate Derby Playhouse Studio and an all-female cast this was Shakespearean history with a difference and a personality all its own. The struggle for power and the great speeches took on new meaning whilst remaining true to the spirit and power of the original writing to form a true one-of-a-kind production.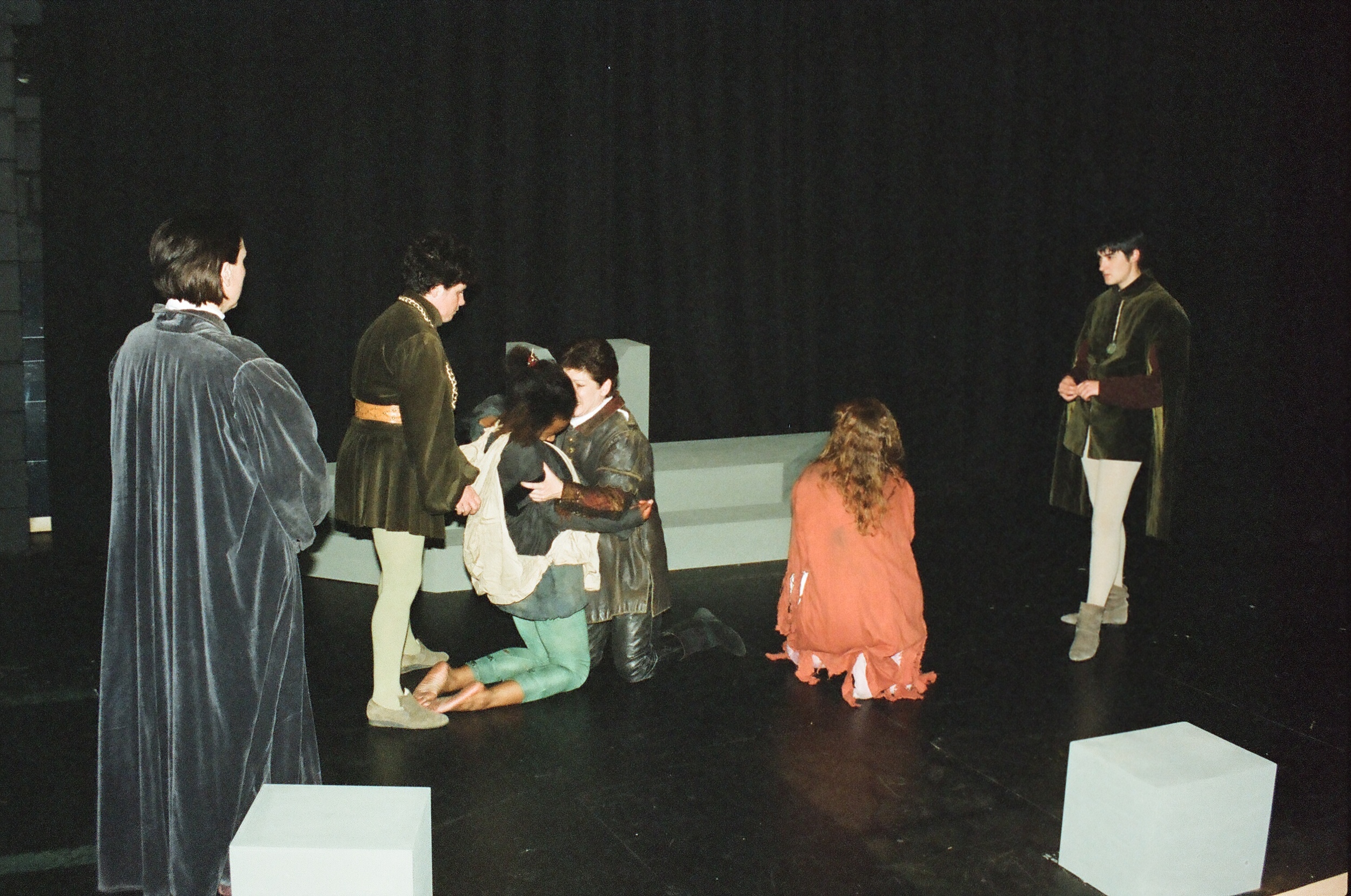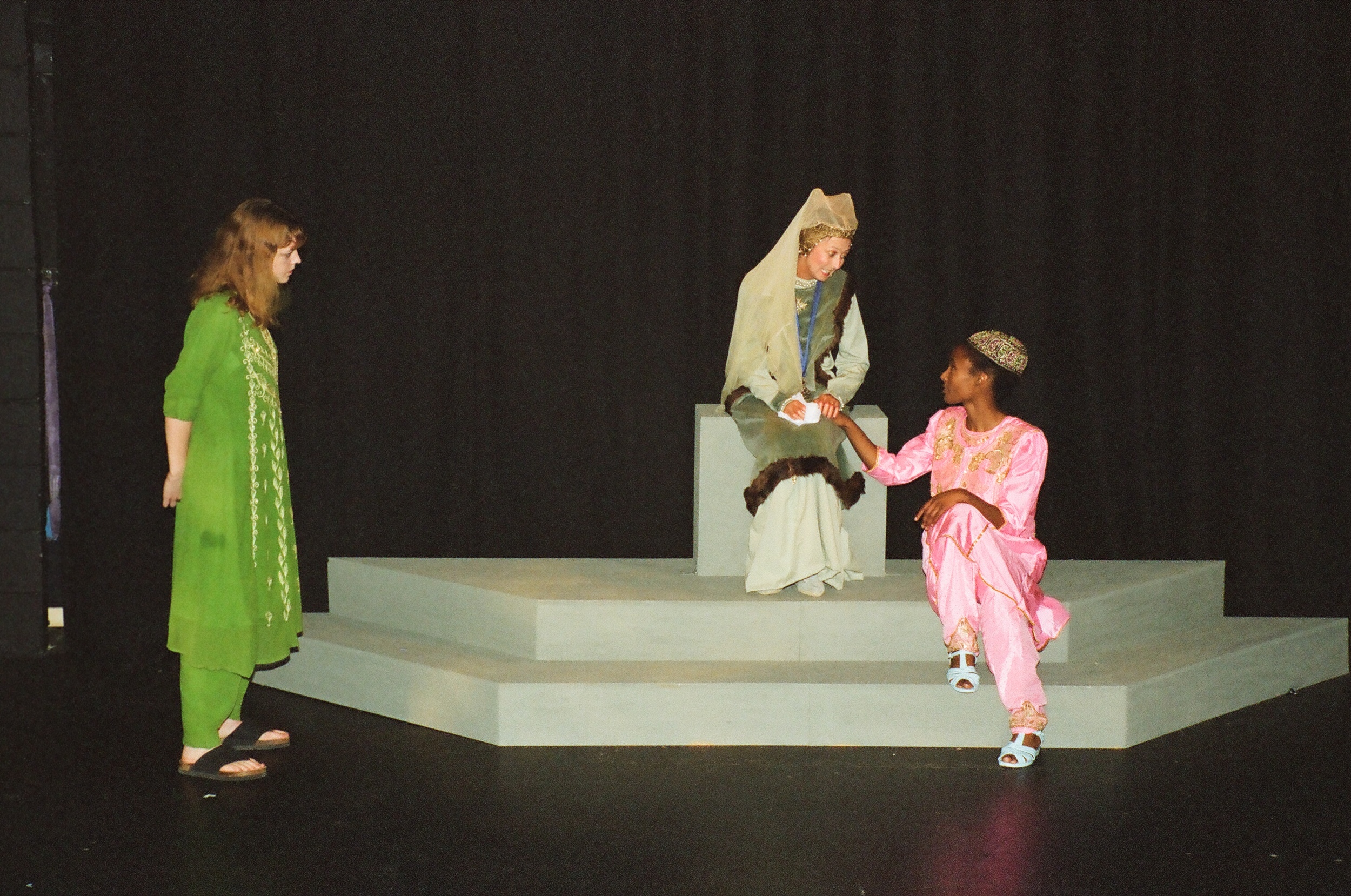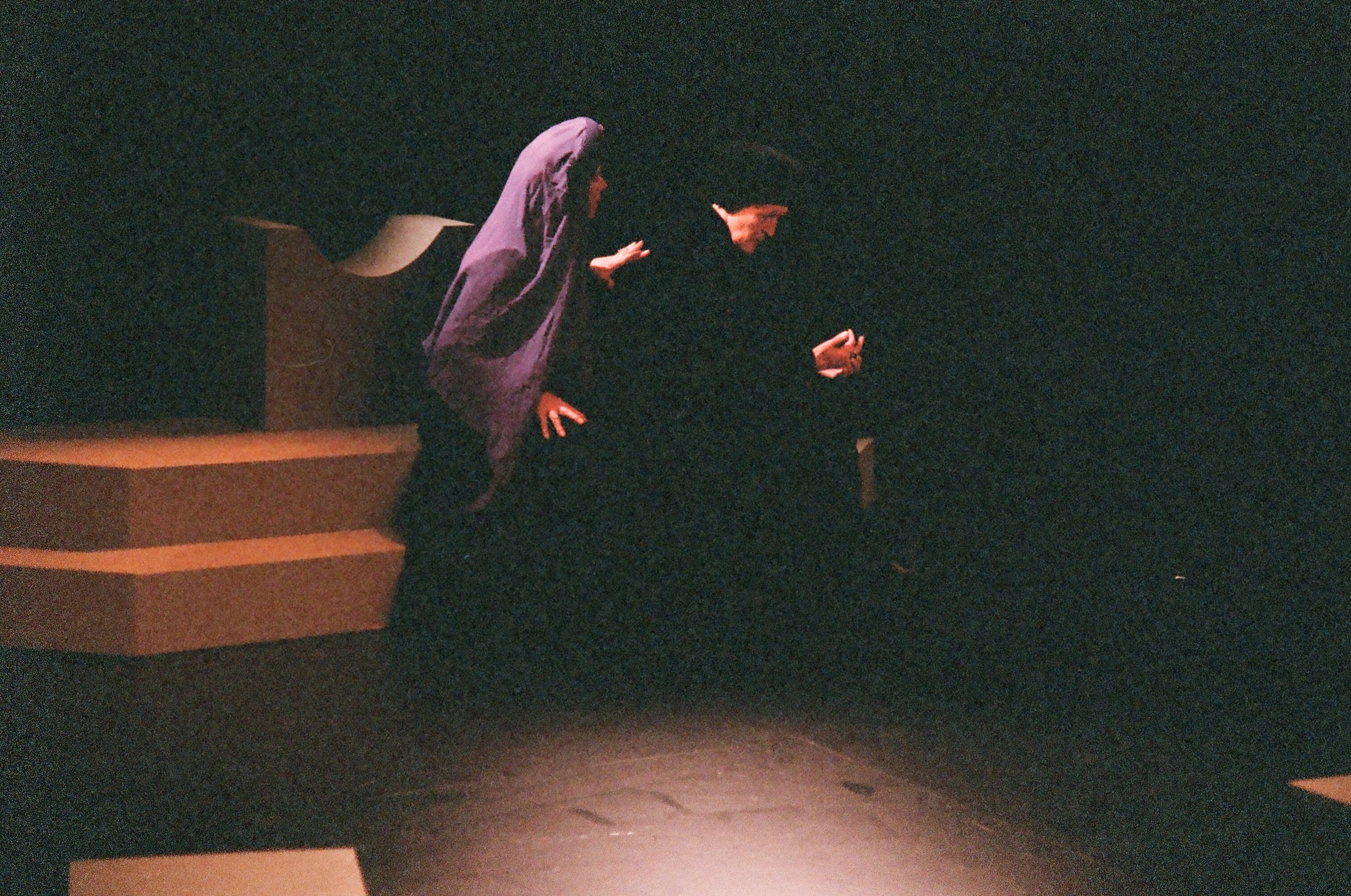 All photographs taken by Tony Eycott.
Crew
Director - Jenny Billington Earl
Stage Director - Ken Owen
PA - Jill Cocke
Stage Manager (Derby Playhouse) - Phil Lowe
Live Music Arrangement - Lisa Cokayne
Live Music Performance - Helena Franklin
Set Design - Michael Stewart
Music Compilation - Jenny Billington Earl
Sound Recording - Laurence Holmes
Sound Operator - Kirsten Waine
Lighting Operators - David Phillips & Neil Jones
Prompt - Margaret Arnot
Wardrobe Mistress - Flora Palmer
Wardrobe Assistants - Pat Kinnerley, Barbara Martin, Ann Sharp & Molly Renshaw
Props - Ruth Eycott & Joyce Stokes
Sceptre & Spears - Nick Hallam
Set Construction - Brian Stokes, Tony Eycott & Ken Owen
Chaperone - Karen Owen
Press - Joan Garratt
Photography - Tony Eycott
Business Manager\Front Of House - Tony Jaggers
House Manager - Steve Sloan
Production Manager - Ben Monk
Cast
King Richard II - Caroline Reader
The Queen - Helen Cornfield
John O'Gaunt\Exton - Joanna Hands
Henry Bolingbroke - Lorna Harrington
Duchess Of Gloucester - Isis Hilton
Duke Of York - Joan Garratt
Duchess Of York - Chris Smith
Duke Of Aumerle - Laura Smith
Thomas Mowbray\Percy - Stephanie Collyer
Bushy - Nicole Reid
Bagot - Vicky Frost
Green - Rachel Collinge
Harry Percy - Helena Franklin
Lord Ross - Sue Dale
Lord Willoughby - Caroline Hands
Bishop Of Carlisle - Anne Evans
Sir Stephen Scrope - Jenny Cooper
Early Of Salisbury - Christine Bayley
Abbess - Jill Cocke
Novice - Lizzie Smith
Welsh Captain - Faye Brown
Queen's Ladies - Charlotte Palmer & Rachael Cornfield
Heralds - Faye Brown & Elaine Lawrenson
Servants - Lizzie Smith & Elaine Lawrenson