Dates
23rd - 27th March 2004
"Adams gives a tour de force portrayal that elevates this production to one of the finest I have ever seen from the company"
Review from Derby Evening Telegraph
Chris Scott's 2007 'Richard III' was a strutting, snarling masterpiece! With Ben Adams on fantastic form as the depraved Richard and a host of other excellent performances from the whole cast this was an acting masterclass with a suitably dark and brooding production style.
Sold-out audiences enjoyed the production immensely and it went on to win both the Best Production and Best Performance By An Actor awards at the 2007 Eagle Awards.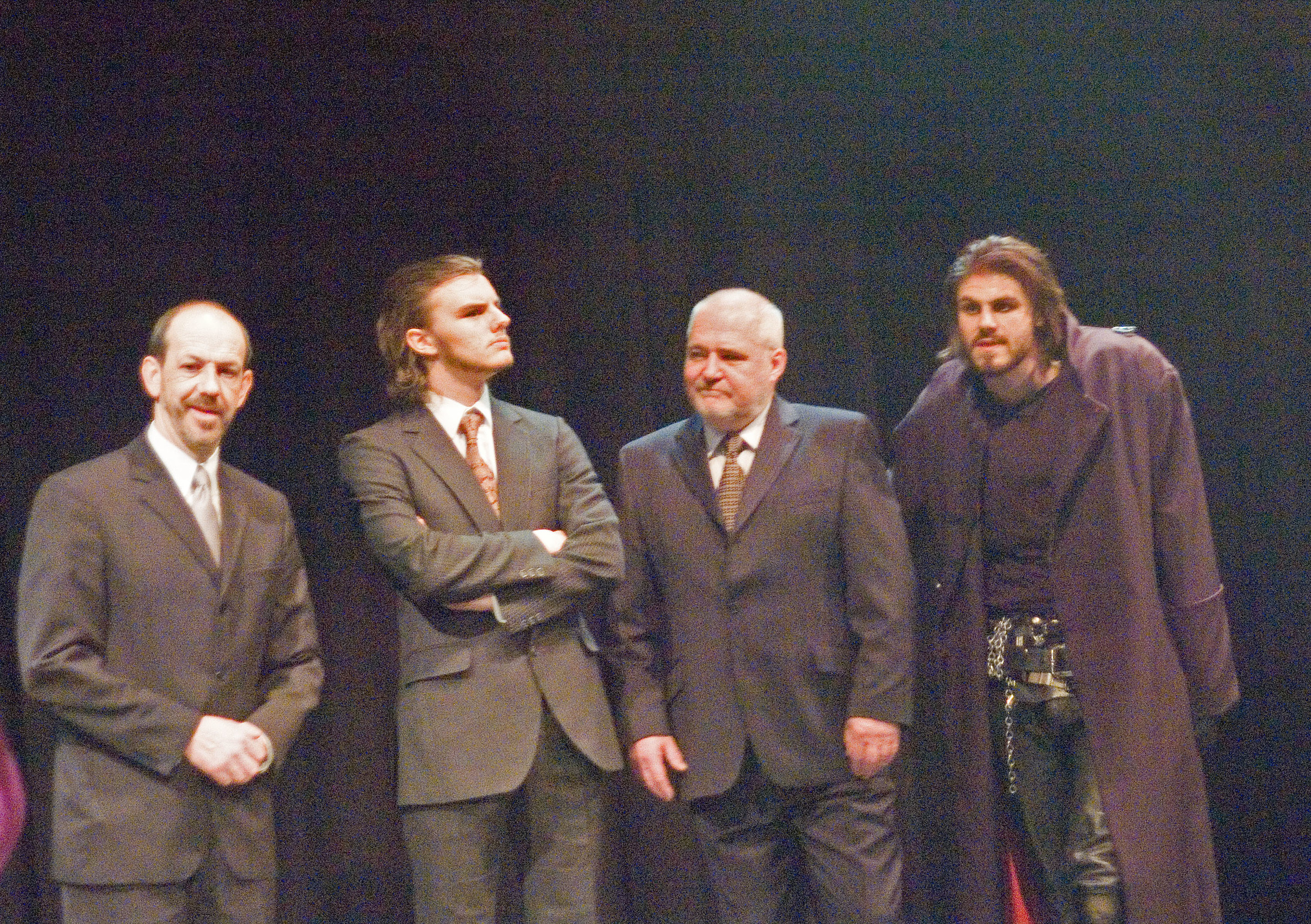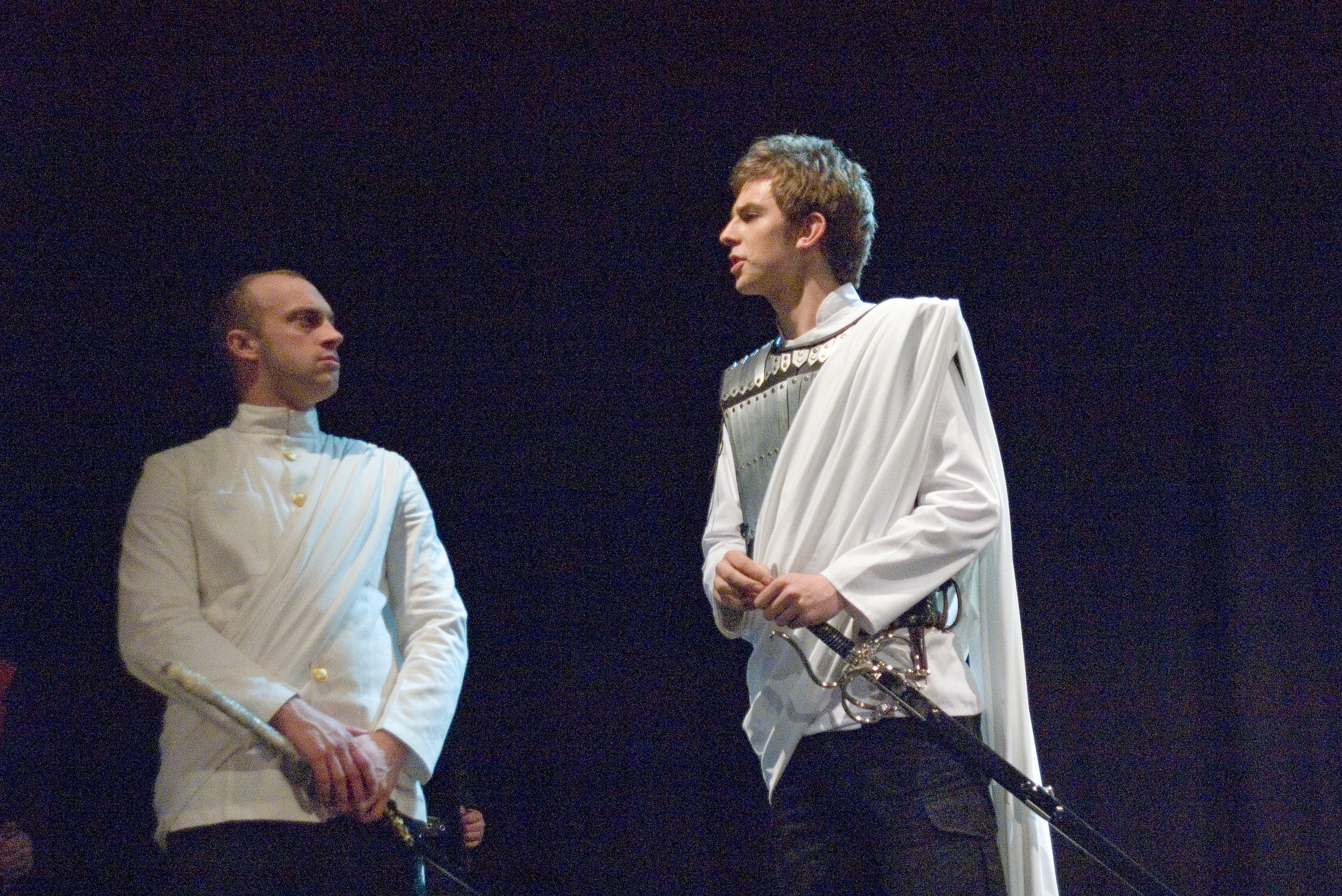 All photographs taken by Bryan Cleary.
Crew
Director - Chris Scott
Production Assistant - Elaine Lawrenson
Prompt - Margaret Arnot
Stage Diurector - Ken Owen
Stage Manager - Neil Jones
Set Build - Callum Page
Lighting Design - Shoki Winks
Music Deign & Composition - Robert Manners
Poster Design - Kelly Fuller
Wardrobe Mistress - Flora Palmer
Wardrobe Team - Julia Johnson, Karen Owen, Lynda Smith, Pat Kinnerley & Jane Roy
Properties - Elaine Lawrenson, Charlotte Matthews, Helen Cornfield, Jill Cocke & Jenny Cooper
Media Officer - Joan Garratt
Business Manager - Phil Button
Cast
Edward IV - Ian Currie
Duchess Of York - Joan Chambers
Queen Elizabeth - Irene Button
Edward, Prince Of Wales - Alex Brown
Richard, Duke Of York - Joe O'Brien
Young Elizabeth - Jenna Brown
Richard, Duke Of Gloucester - Ben Adams
Lady Anne - Niki Caister
Queen Margaret - Joanna Hands
George, Duke Of Clarence - Matthew Wiltshire
Daughter Of Duke Of Clarence - Lottie Thomas
Henry, Earl Of Richmond - Jack Bamford
Duke Of Buckingham - Dan Robinson
Lord Rivers - Mathew Shepherd
Marquis Of Dorset - Jake Waring
Lord Grey - Mikey Smith
Lord Hastings - Keith Briars
Lord Stanley - Alan Smith
Archbishop - Ian Arnot
Catesby - Matthew Swan
Tyrrell - Clare Snape
Ratcliffe - Christine Smith
Lovell - Stuart Phillips
Oxford/Tressel/Messenger - Will Tipper
Blunt/Messenger - Laura Forvargue
Herbert/Messenger - Marco Boylan
Sir Robert Brakenbury - Tony Cooper
Murderers - Terry Powles & Peter Knight
Mayor Of London - Molly Renshaw
Berkeley/Messenger - Stephen Kalozois
Scrivener/Priest - James Peake
Citizen - Kym Bellringer