venues
Elvaston Castle & Minack
Dates
4th - 8h July & 7th - 11th August 1995
In 1995 we presented Alicia Petty's production of 'Romeo & Juliet' at Elvaston Castle and the Minack Theatre in Porthcurno, Cornwall.
This show was full of the drama and romance of this legendary tragedy and had a swashbuckling style all its own. David Muir and Natalie Lesser made for a compelling and tender central couple and the whole cast brought terrific life and verve to the timeless tale of doomed love.
'Romeo & Juliet' proved to be another popular production at the Minack and allowed us to make good use of that unique and wonderful theatre's aptly named 'Juliet Balcony'!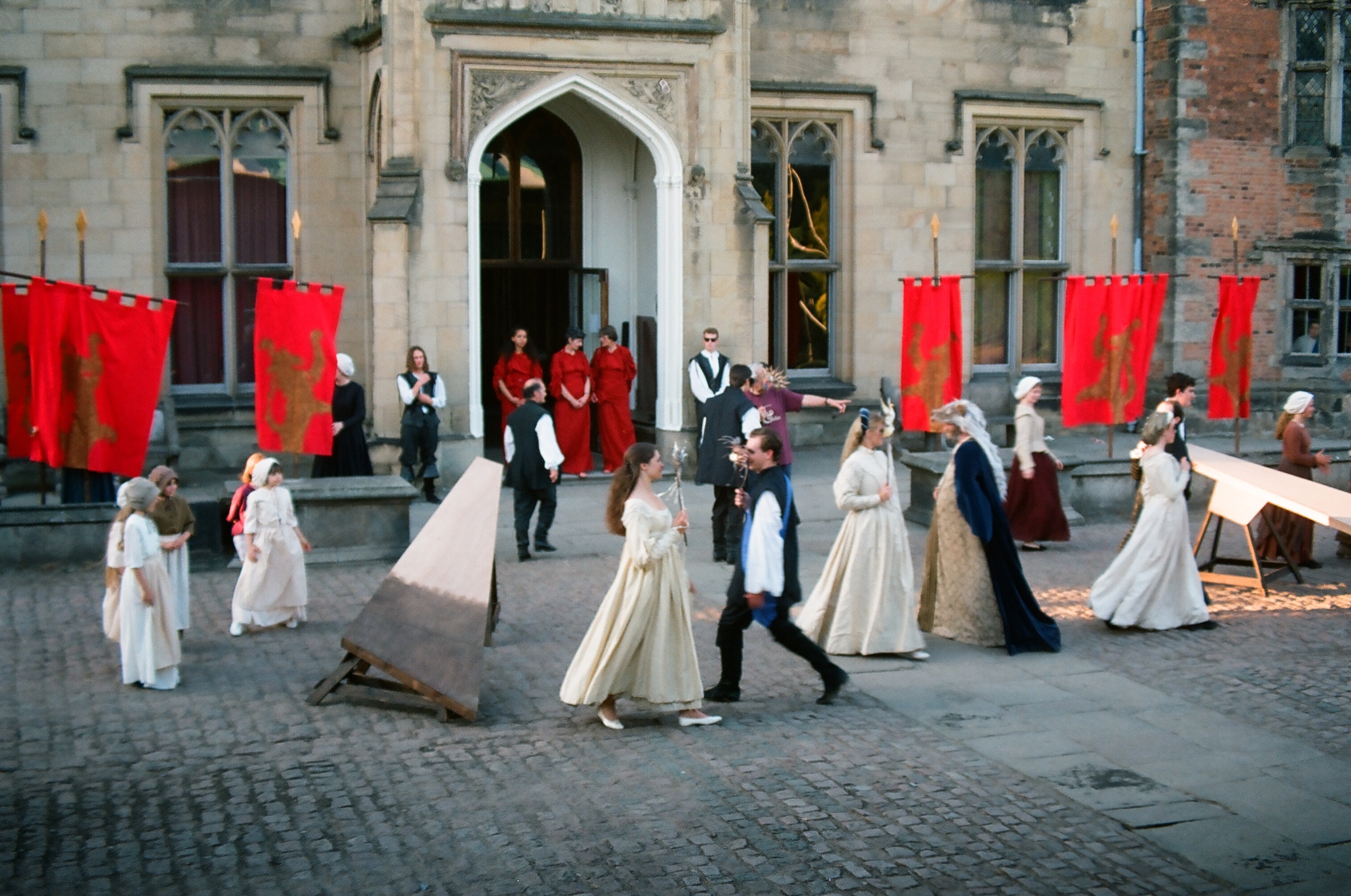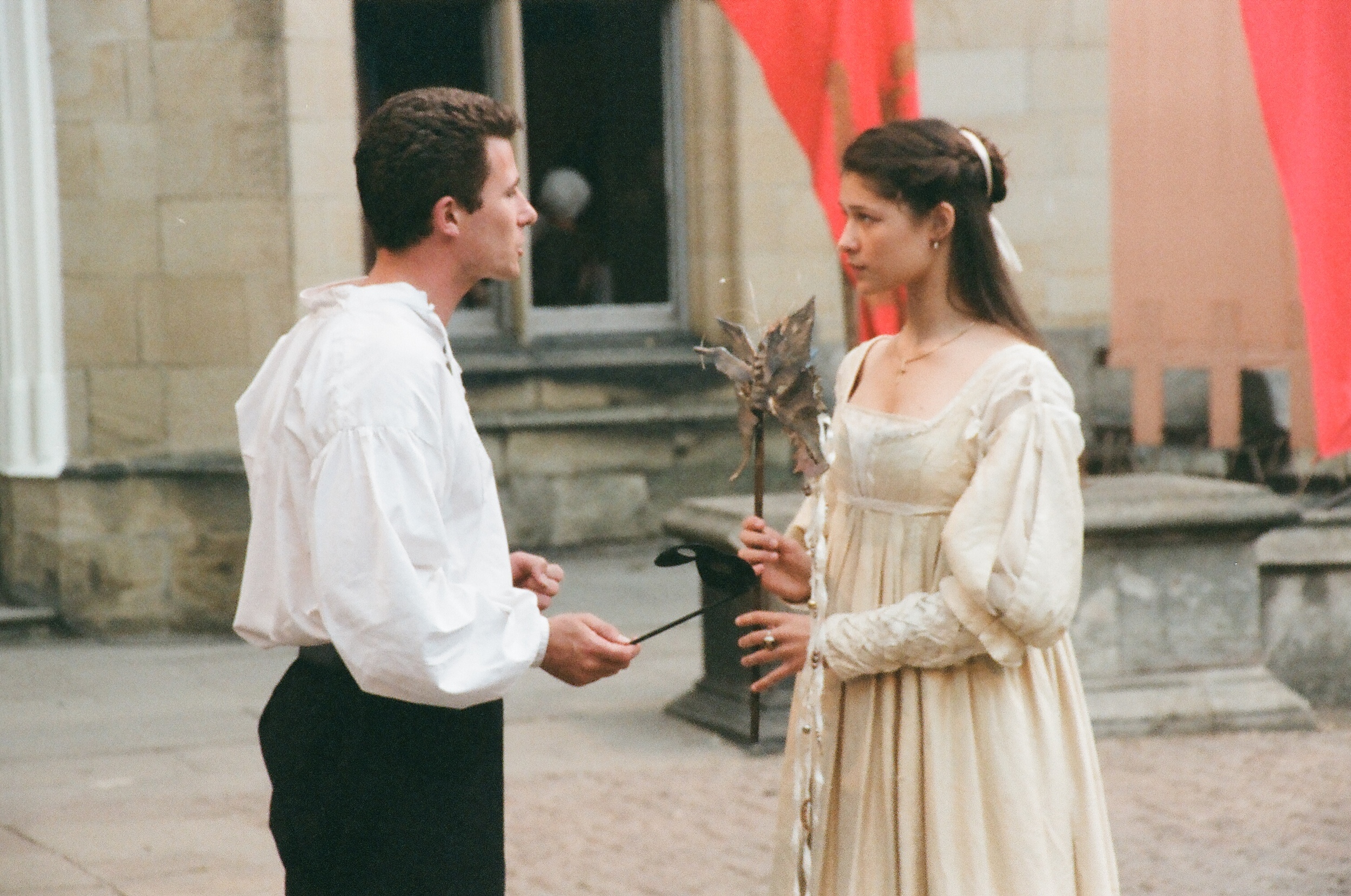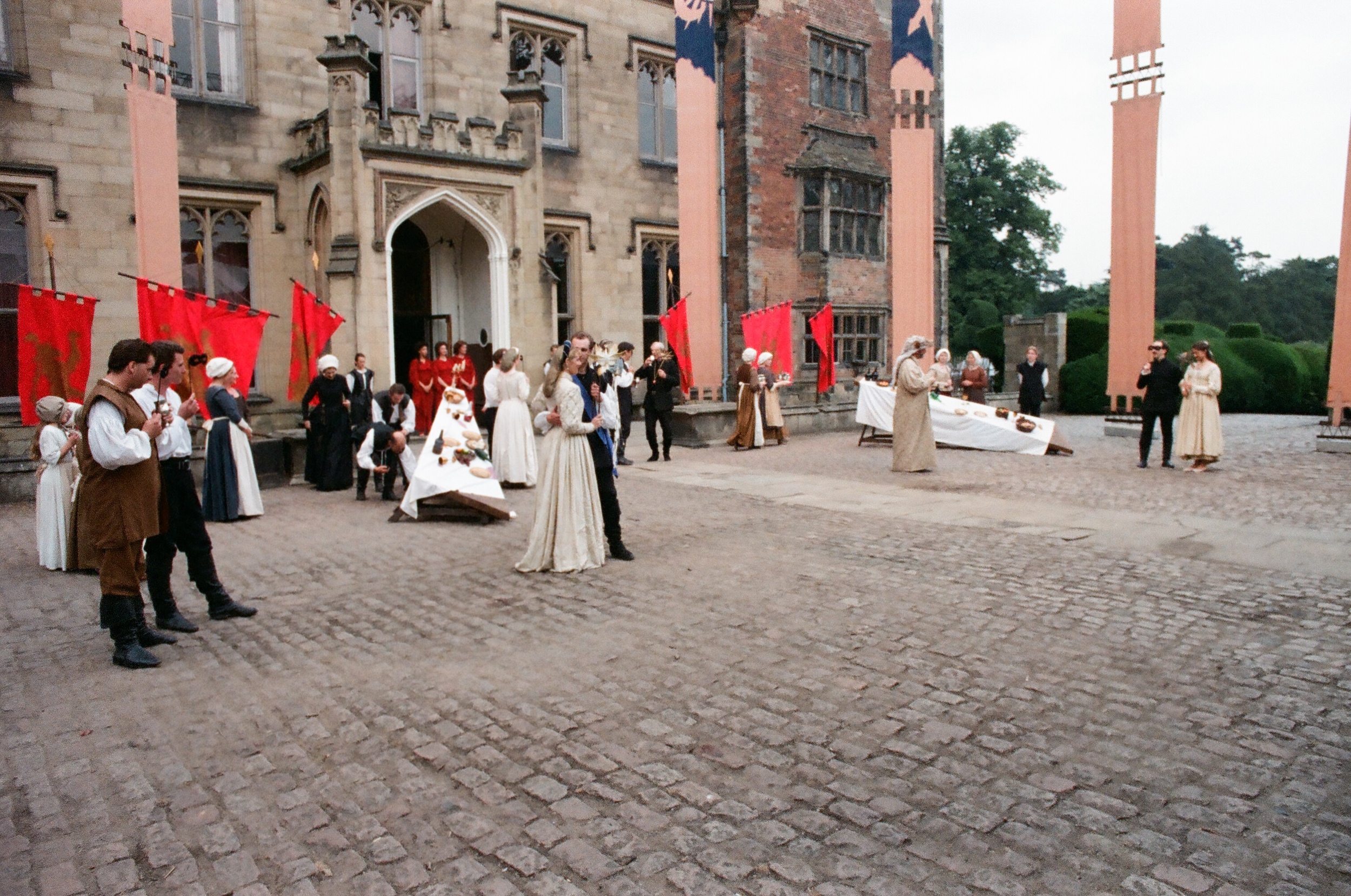 All photographs taken by Tony Eycott.
Crew
Director - Alicia Petty
Deigner - Gavin Ling
Sound Design - Andy Pike
Lighting Design - Simon Ling
Original Music - Volodomir Lebid
Choreographer - Jackie O'Brien
Fight Directors - Mark Robinson & Tony Rotherham
Technical Manager - Peter Harrington
Wardrobe - Joyce Dean, Pat Kinnerley, Flora Palmer, Molly Renshaw, Ann Sharp & Lynda Smith
Props - Ruth Eycott, Judy Pratt & Ann Toy
Stage Crew - Paul Harrington, Matthew Sharratt, Brian Stokes & Frank Stone
Follow-Spot Operators - James Neal & Matthew Rowley
Prompt - Margaret Arnot
Front Of House Managers - Tony Eycott & David Williamson
Publicity - Alicia Petty
Business Manager - Tony Jaggers
Cast
Romeo - David Muir
Juliet - Natalie Lesser
Mercutio - Mark Hopwell
Capulet - Ian Arnot
Lady Capulet - Elaina Evans
Nurse - Jill Cocke
Montague - Eric Spencer
Lady Montague - Christine Smith
Tybalt - Edward Wood
Benvolio - Keith Walker
Balthasar - Steve Foster
Rosaline - Vicki Barker
Paris - Alan Smith
Friar Lawrence - Mike Evans
Friar John\Gregory - Tony Jaggers
Prince - Kenneth Pipes
Peter - Tony Cooper
Abram - Nick Elliot
Housekeeper - Jessica Clewes
Servant - Nicky Lambert
Sampson - Dave Howes
Chorus - Joanna Hands, Annabelle Pepper & Jane Stone
Citizens - Christine Bayley, David Hawley, Melanie Hopwell, Charlotte Palmer, David Partridge & Cassie Williamson
Children - Rachael Cornfield, Helena Franklin, Leah Lesser, Laura Smith & Lizzie Smith