Date
11th & 12 November 2017
A raging storm casts a prince across the sea, a knight stands up for hated immigrants, roles are reversed in the forest of Arden and a killer woos his victim's spouse...
Director James Dean took us into uncharted territory when he presented this showcase of intriguing scenes from Shakespearean plays. The first half consisted of scenes from the few plays in the bard's canon that DSTC has yet to produce in full while the second half was made up of some familiar scenes given unexpected twists.
The intimacy of Shakespeare House gave audiences a chance to get close to the ensemble cast of over twenty old and new members, both experienced Shakespearean actors and those new to Shakespeare, in this one-of-a-kind production!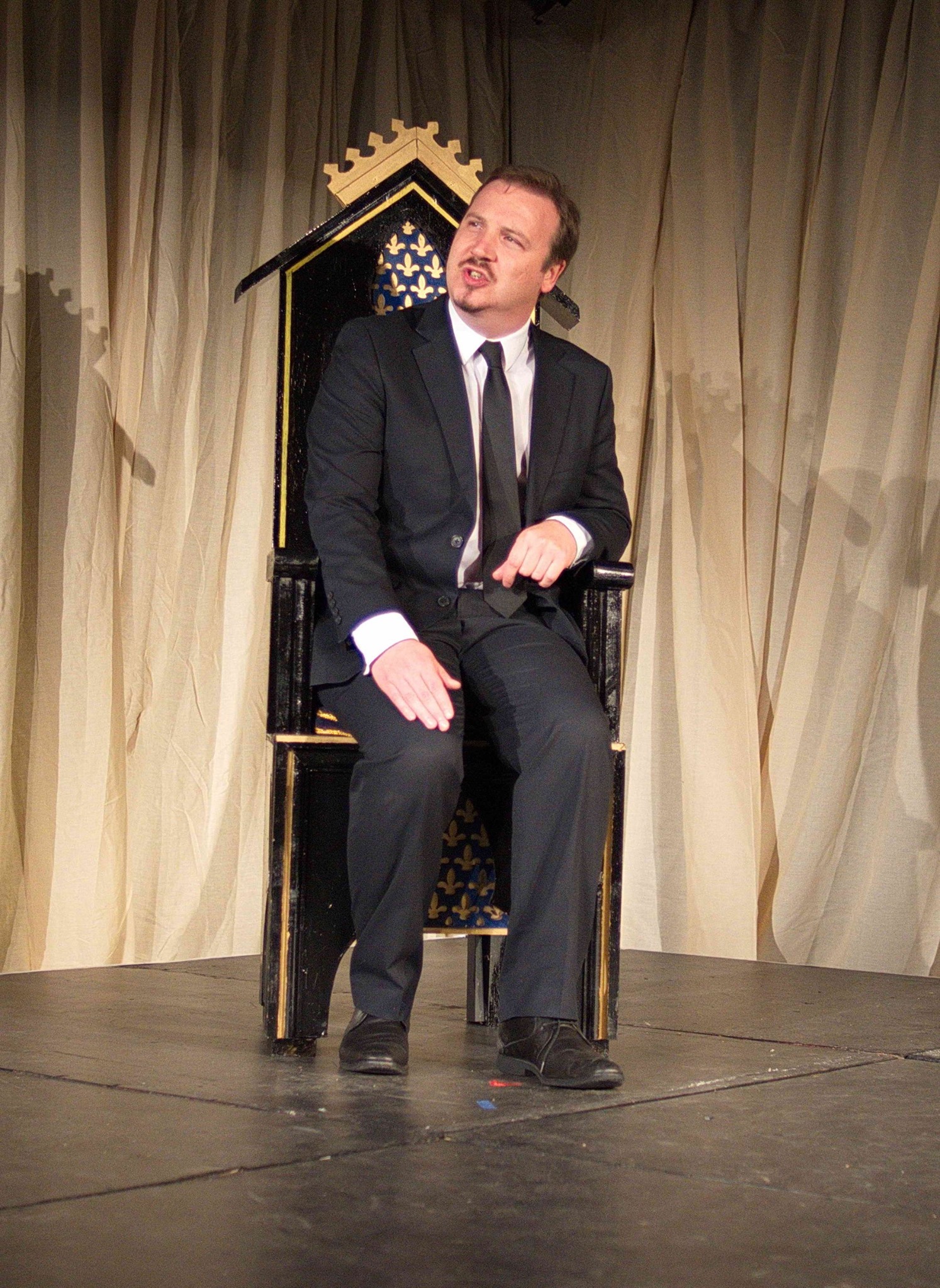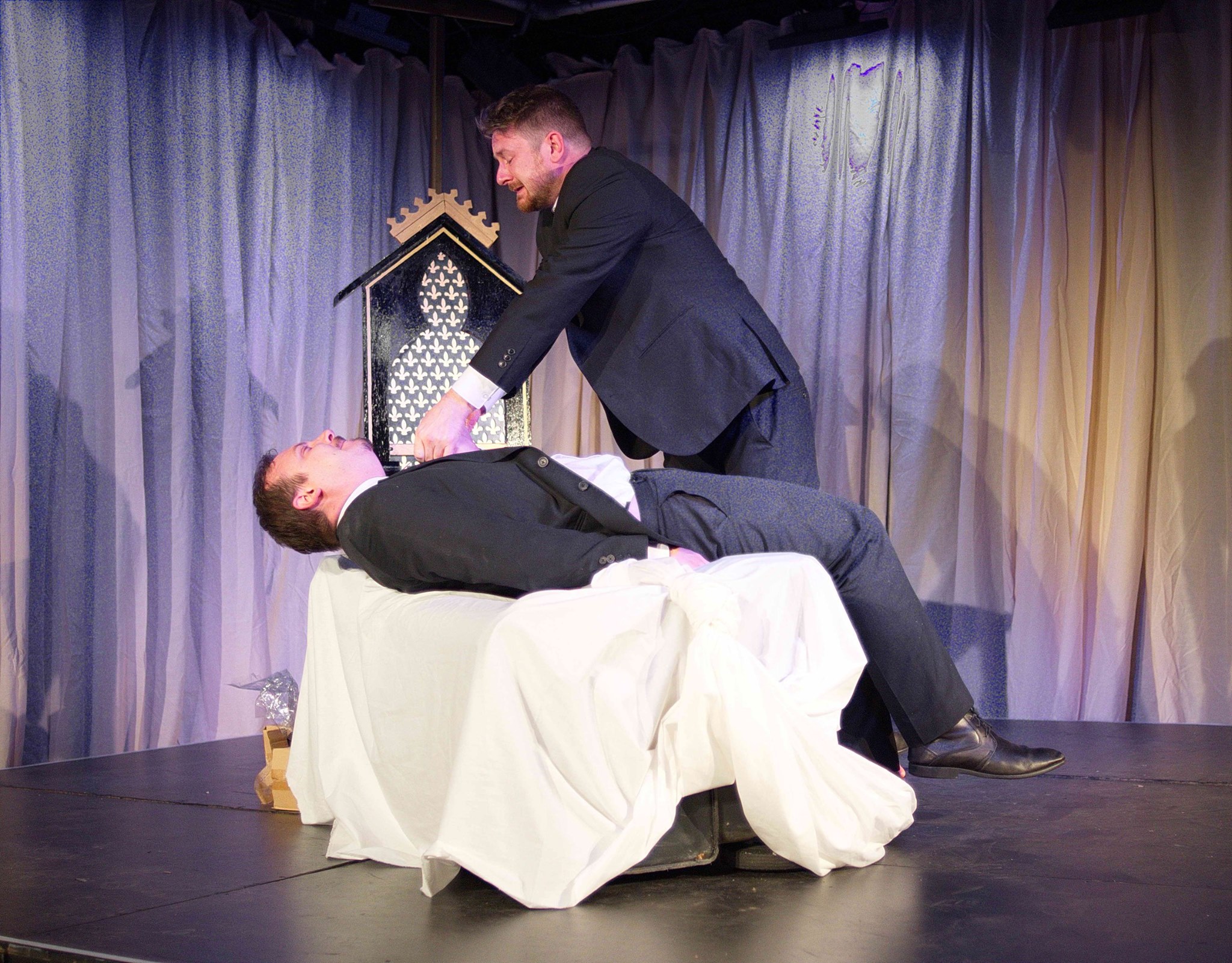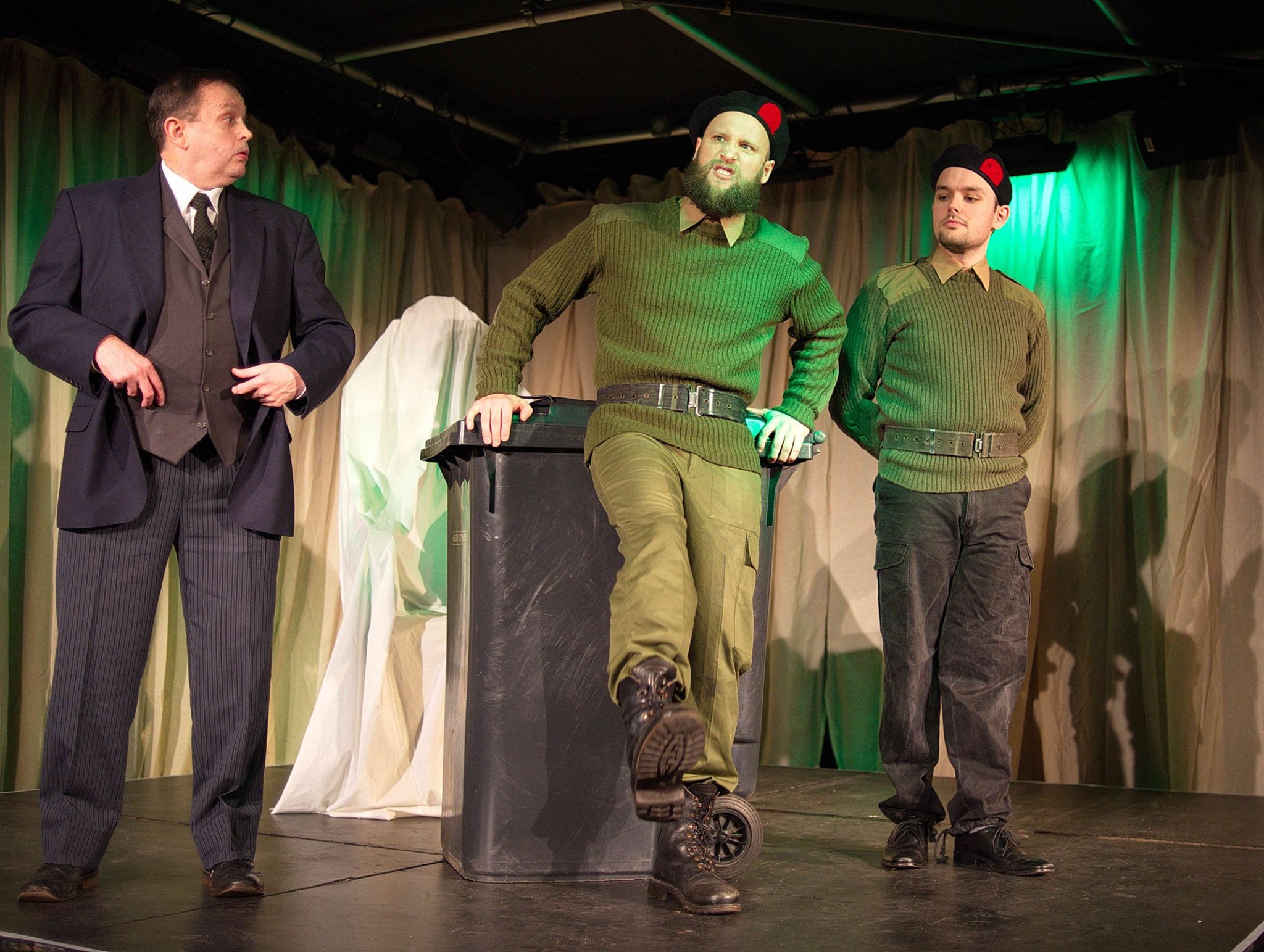 Crew
Director - James Dean
Technical Directors - Neil Jones & Ken Owen
Production Assistant - Alan Smith
Costumes - Flora Palmer
Stage Manager - Liam Ford
Properties - Ann Toy
Box Office - Charlotte Matthews
Front Of House & Catering - Members of the company
Waste & Recycling Operatives - Charlotte Matthews, Neil Scott & Leni Robson
 
Cast
HENRY VI PART II - Act III, Scene 2
Gloucester - Rick Law
ALL'S WELL THAT ENDS WELL - Act I, Scene 3
Helena - Alex Wrampling
Countess - Irene Button
PERICLES - Act III, Prologue & Scene 1
Gower - Mo Pickering-Symes
Pericles - Wayne Parkin
Lychorida - Sharon Rutland
1st Sailor - Nicola Lakin
2nd Sailor - Heather Cowley
SIR THOMAS MORE - Act II, Scene 4
John Lincoln - Stuart Mourton
Doll Wilkinson - Nicky Beards
George Betts - Edward Pickering-Symes
Clown Betts - Linda Ball
Sergeant At Arms - Tom Corrigan
Sir Thomas More - Chris Scott
TIMON OF ATHENS
Timon - Martin Weston
Alcibiades - Dan Madison
Phrymia - Heather Cowley
Timandra - Alex Smith
HENRY VI PART I - Act V, Scene 3
Joan La Pucelle - Laura Smith
HENRY VI PART III - Act V, Scene 6
Gloucester - Rick Law
Henry VI - Matt Swan
RICHARD III - Act I, Scene 2
Lord Ann - Chris Scott
Richard - Rick Law
THE TAMING OF THE SHREW - Act II, Scene 1
Kate - Lisa Kelly
Petruchio - Nicky Beards
CORIOLANUS - Act V, Scene 3
Coriolanus - Niki Caister
Aufidius - Sharon Rutland
Virgillio - Edward Pickering-Symes
Volumnio - Dan Madison
Volsces - Alex Smith & Heather Cowley
MUCH ADO ABOUT NOTHING - Act II, Scene 3
Benedick - Wayne Parkin
Claudio - Martin Weston
Don Pedro - Matt Swan
Leonato - David Jones
AS YOU LIKE IT - Act II, Scene 7
Duchess Senior - Mo Pickering-Symes
1st Lady - Alex Smith
2nd Lady - Linda Ball
Jacques - Laura Smith
Orlando - Edward Pickering-Symes
RICHARD II - Act IV, Scene 1
Richard II - Chris Scott
York - Lisa Kelly
Bolingbroke - Stuart Mourton
Northumberland - Tom Corrigan