'The Lady's Not For Burning'
by Christopher Fry
venue
Derby Playhouse Studio
Dates
28th - 23rd September 2000
Our 2000 production of Christopher Fry's classic comedy 'The Lady's Not For Burning' was directed by Elaina Evans who brought great romance and heart to a production that delighted audiences at the Derby Playhouse Studio.
The wonderful cast transported audiences to a pastoral 15th century setting with a tale of love between a world-weary soldier who wants to die and a wrongly-accused witch who wants to live.
The production also featured beautiful costumes, specially made for the show, which earned the team of Flora Palmer, Molly Renshaw & Elaina Evans the Outstanding Achievement award at the 2001 Eagle Awards for amateur theatre.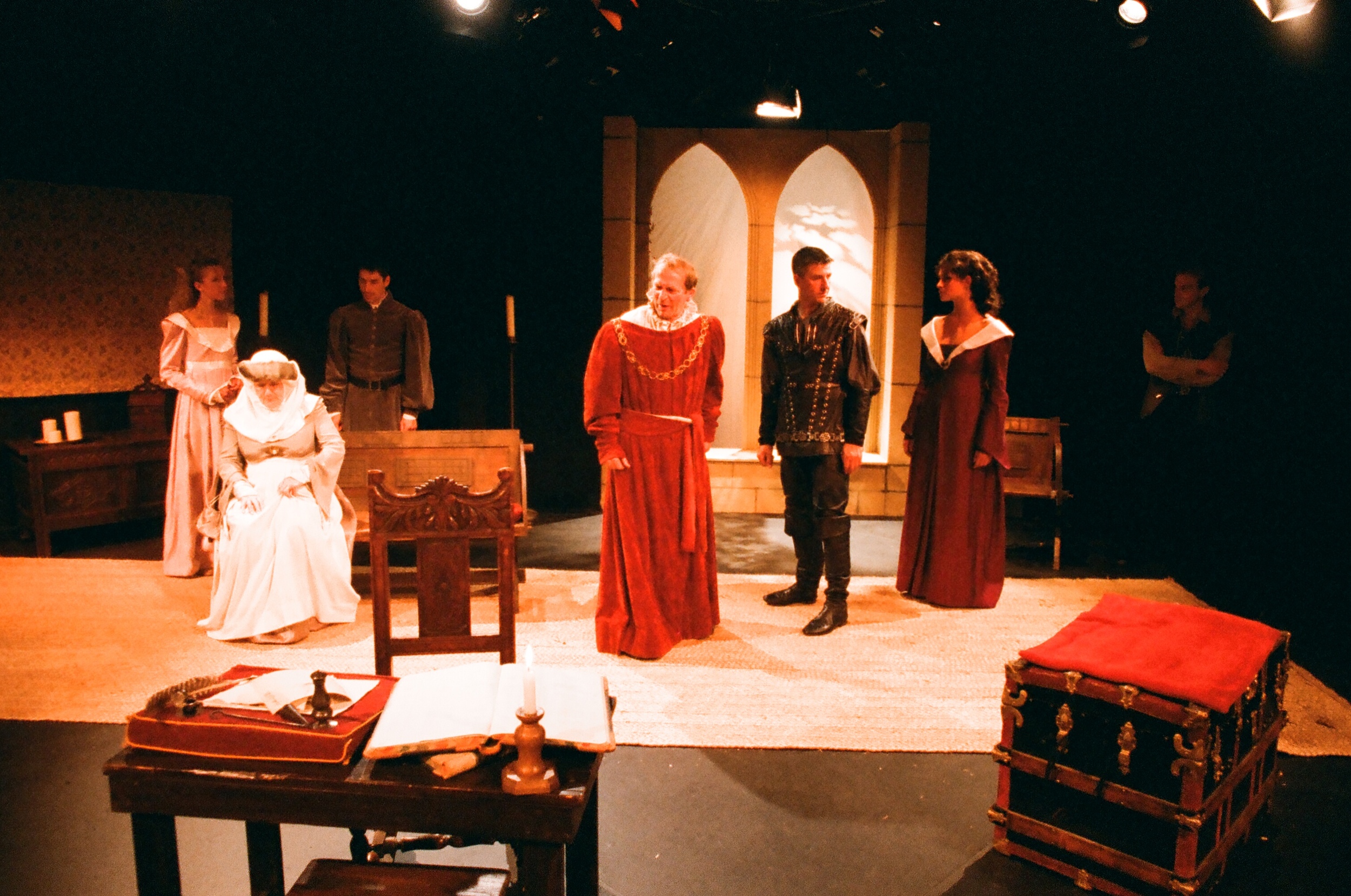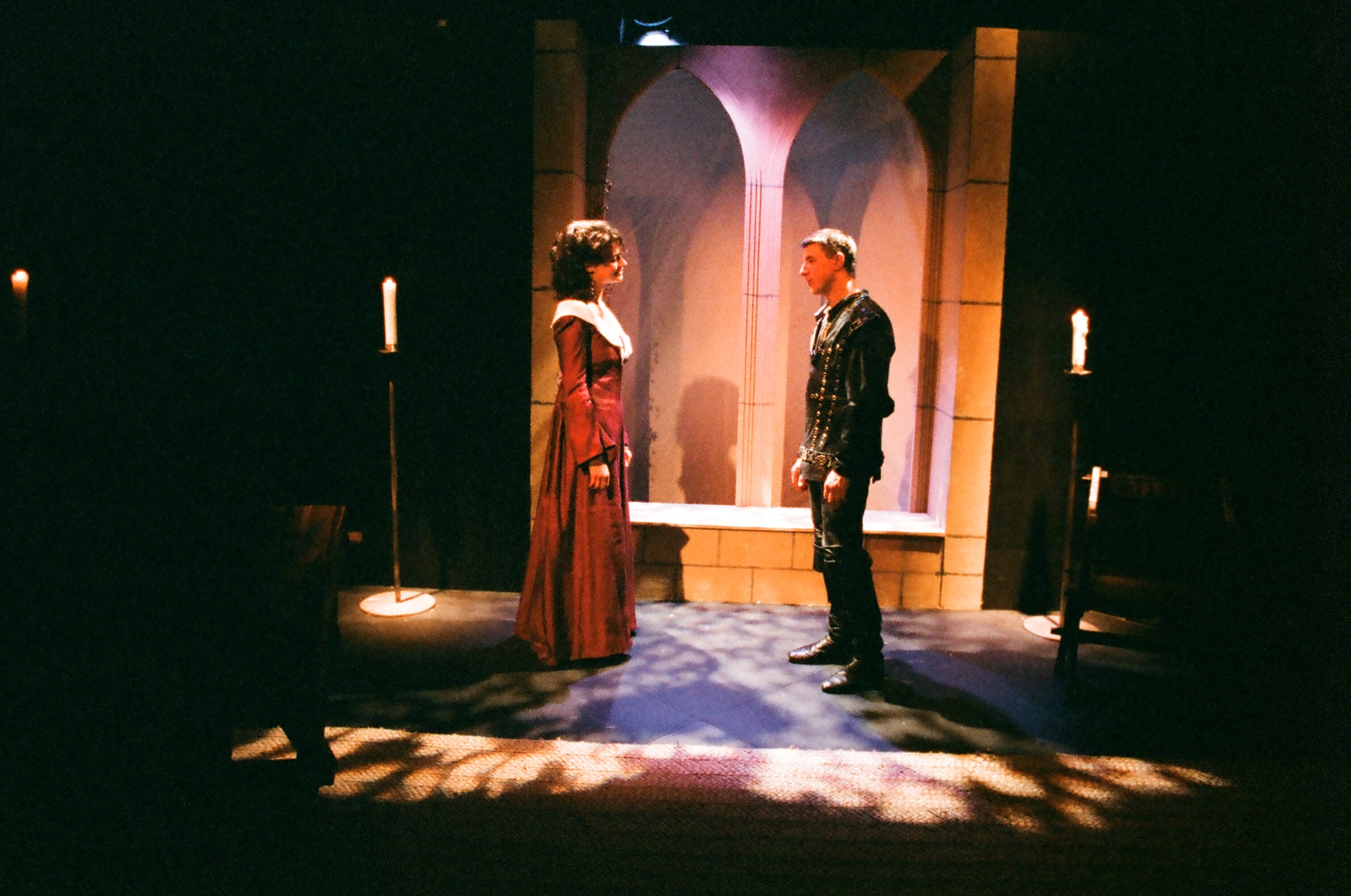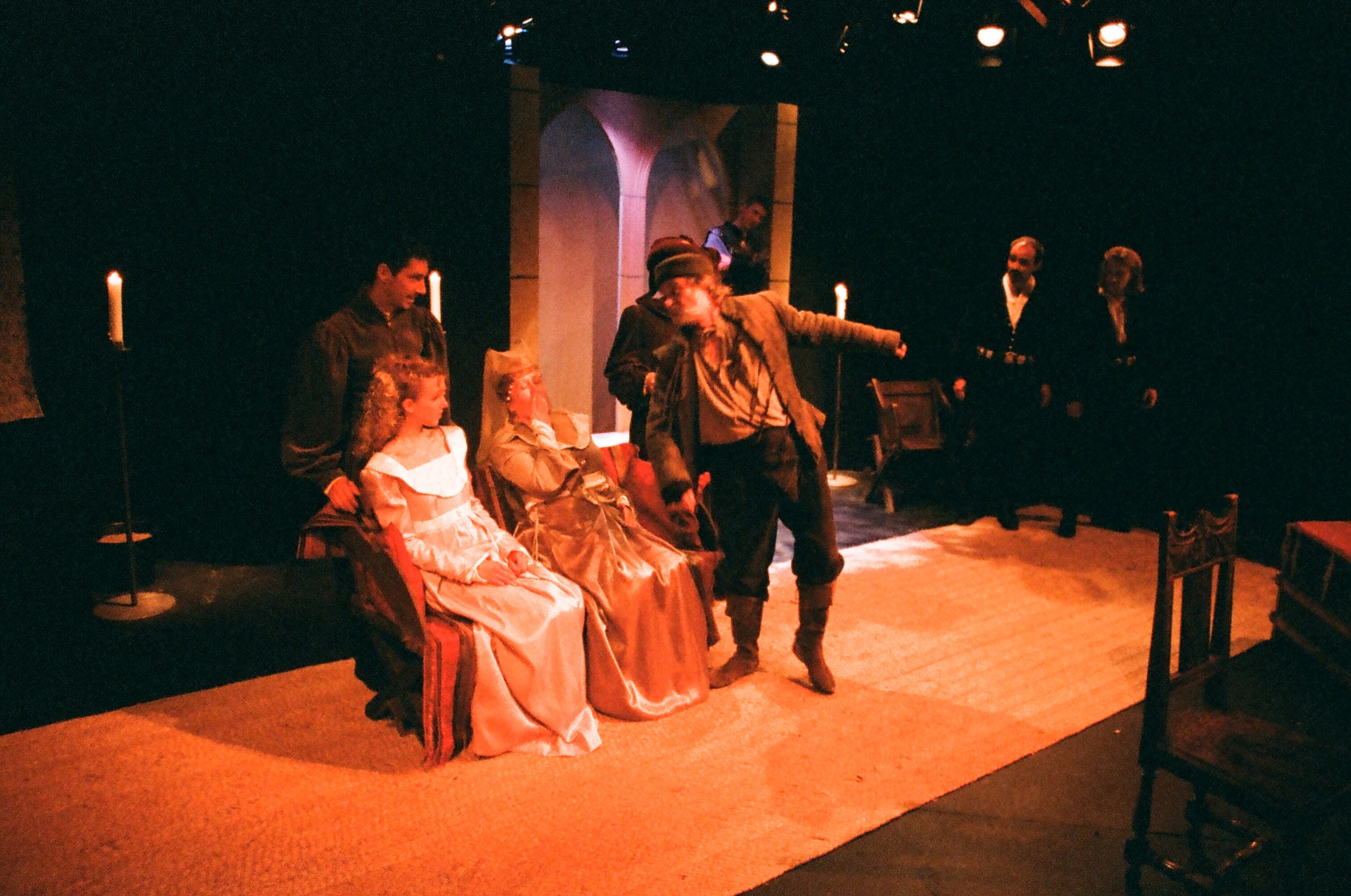 All photographs taken by Tony Eycott.
Crew
Director - Elaina Evans
Stage Manager - Ken Owen
PA - Lorna Harrington
Lighting Designer & Operator - David Geard
Sound Compilation - Andrew James
Sound Operator - Catherine Robinson
Prompt - Ruth Eycott
Wardrobe Mistress - Flora Palmer
Wardrobe Assistants - Pat Kinnerley & Ann Sharp
Costumes Made By - Elaina Evans, Flora Palmer & Molly Renshaw
Props - Ruth Eycott & Ann Toy
Publicity Photos & Design - Ashley Franklin
Set Construction - Brian Stokes, Tony Eycott, Brian Renshaw & Ken Owen
Press Secretary - Joan Garratt
Photography - Tony Eycott
Business Manager - Tony Jaggers
House Manager - Steve Sloan
Production Manager - Ben Monk
Front Of House Manager - Tony Eycott
Cast
Richard - Martin Frost
Thomas Mendip - Mark Hopwell
Alizon Eliot - Sarah Mitchell
Nicholas Devize - Will Tipper
Margaret Devize - Molly Renshaw
Humphrey - Nick Hallam
Hebble Tyson - Mike Leech
Jennet Jourdemayne - Natalie Lesser
The Chaplain - Hugh Price
Servant - Christine Bayley
Edward Tappercoom - David Guest
Matthew Skipps - Mike Evans