Dates
18th - 22nd July 1989
It's perhaps fitting that our eighth production of 'The Merchant Of Venice' fell in our eightieth year of existence. Directed by Philip Beeson directed this show which had all the power of Shakespeare's great text along with a contemporary style all its own.
The talented cast were uniformly excellent and the show was well received by both audiences and critics. Of particular note was the great set design by Andy Miller which featured evocative illustrations of Venice and set the scene for the action of the play perfectly.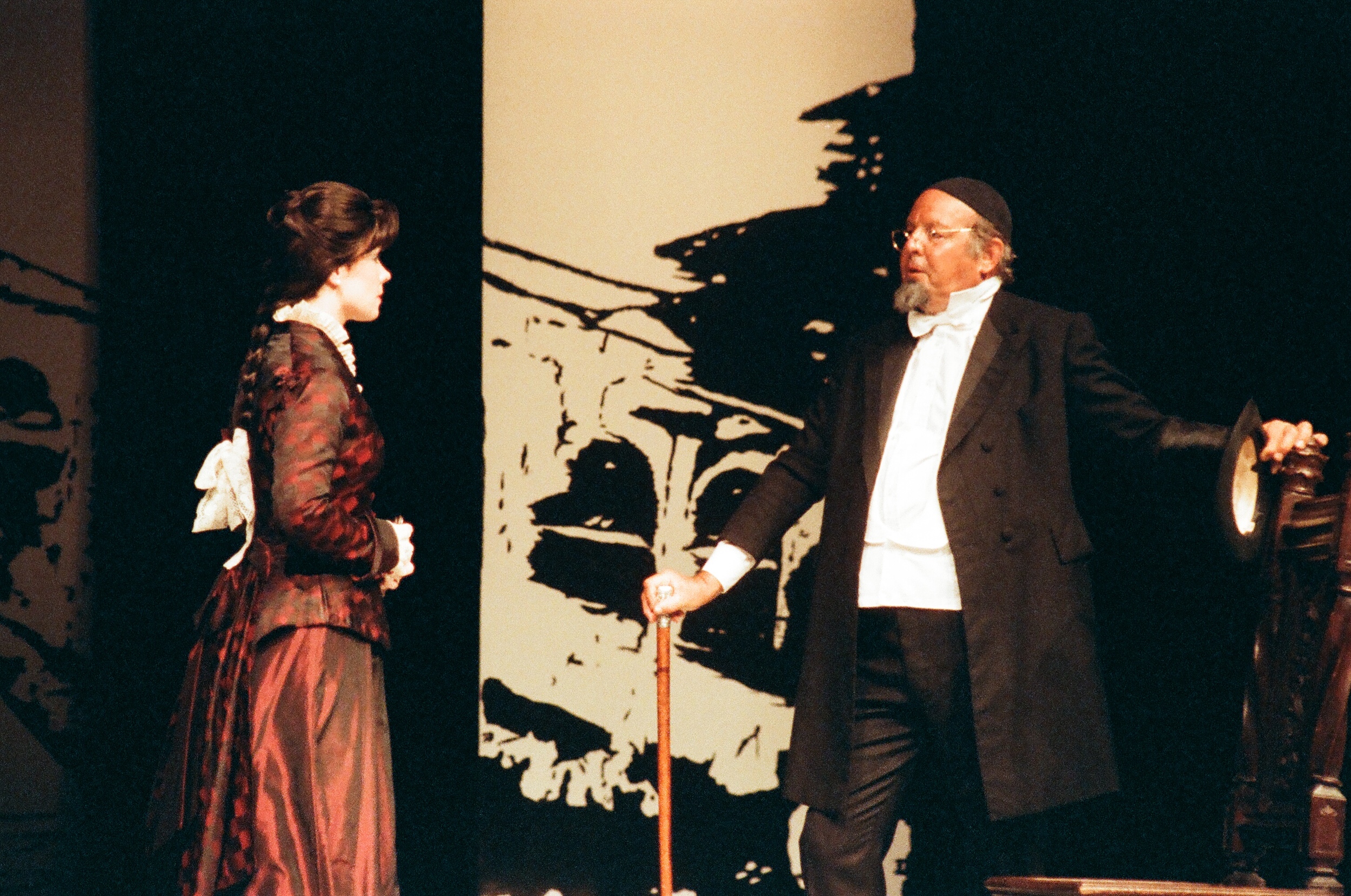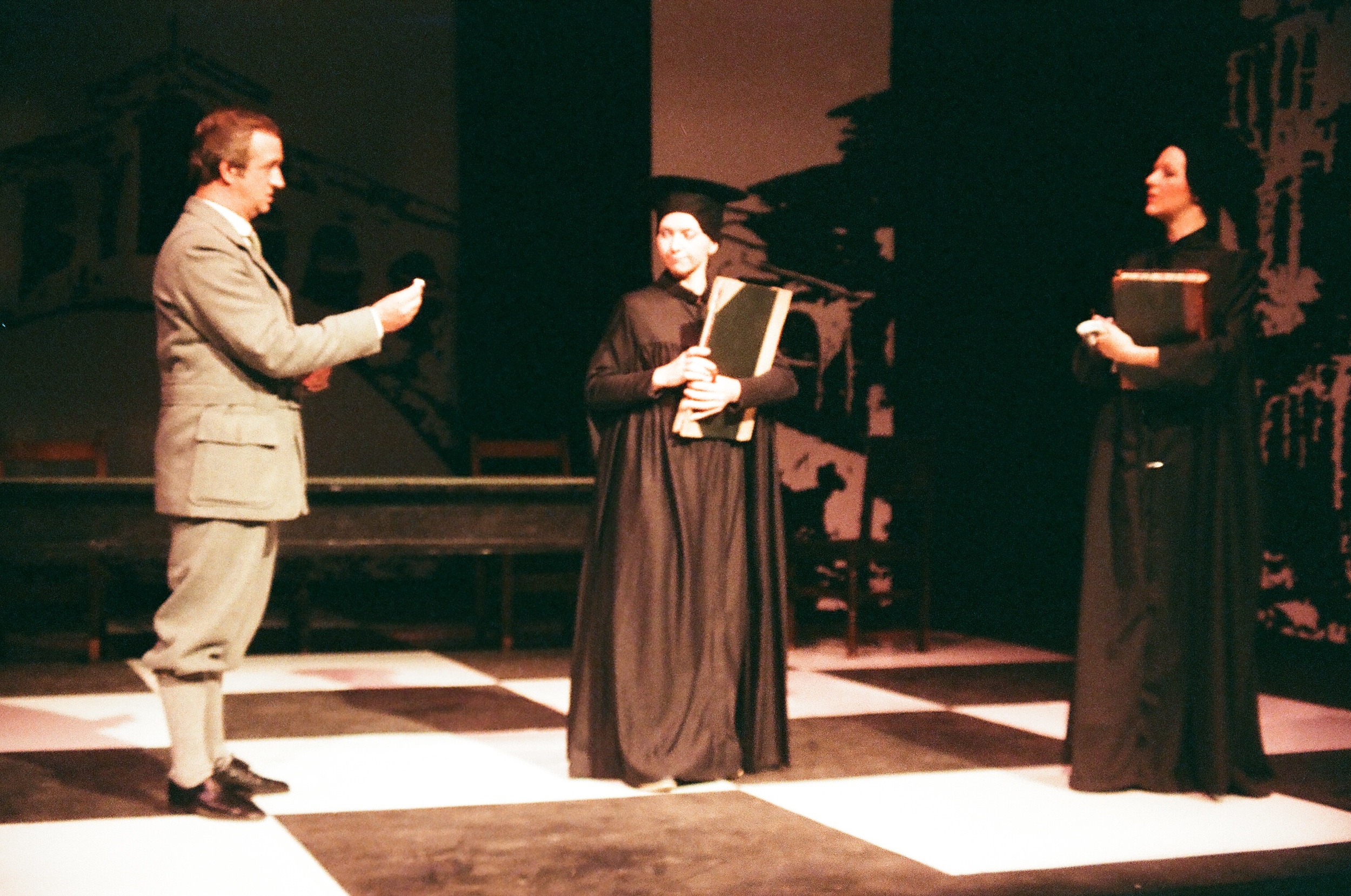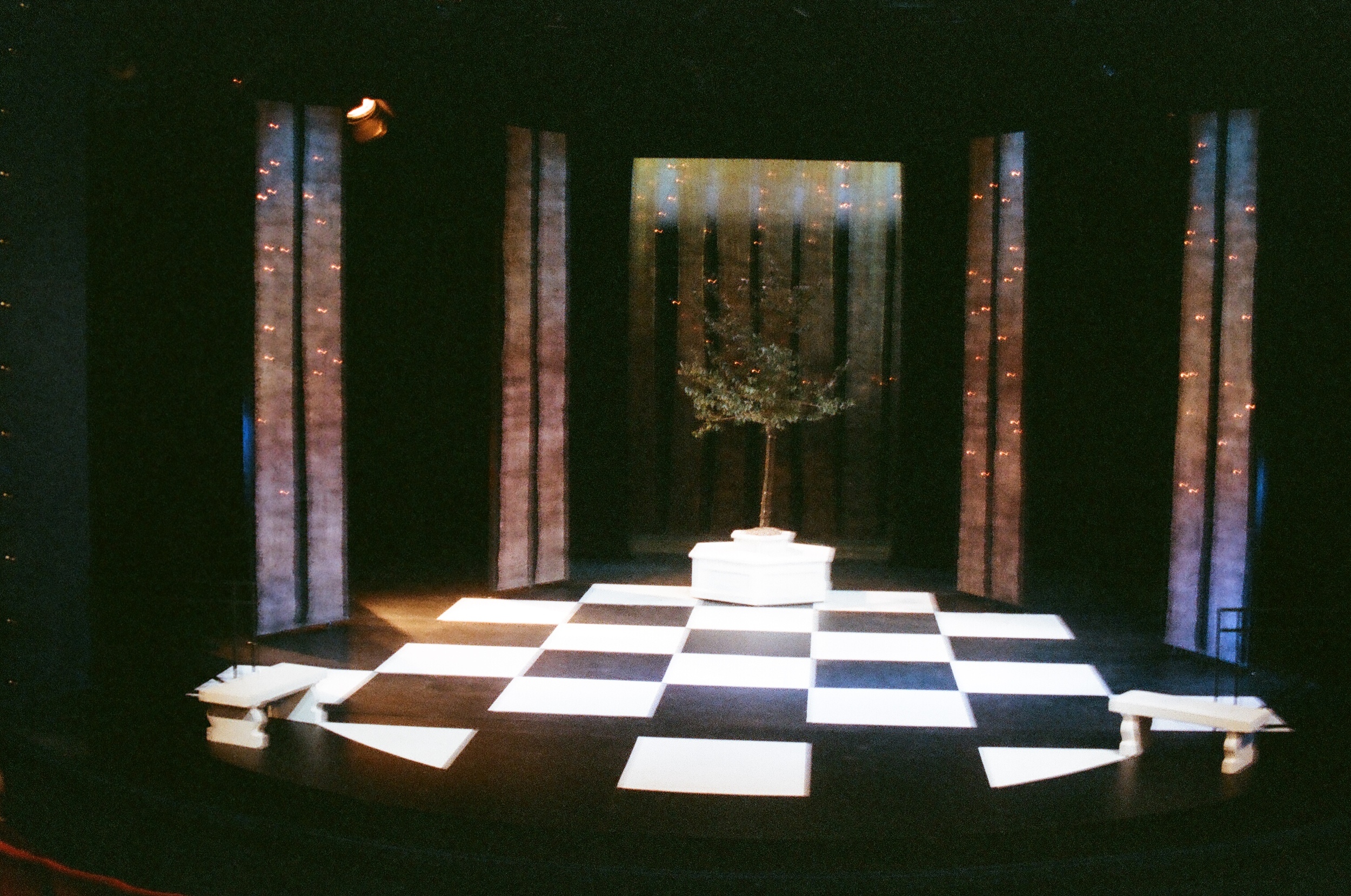 All photographs taken by Tony Eycott.
Crew
Director - Philip Beeson
Stage Managers - Mike Oldbury & Glenn Ford
Set Design - Andy Miller
Lighting Design - Nick Beadle
Costume - Barbara Martin
Props - Ann Toy, Mary Willis, Judy Pratt & Amanda Eycott
Book - Peggie Williamson & Ruth Eycott
Photography - Tony Eycott
Cast
Antonio - Christopher Richmond
Bassanio - Mike Evans
Lorenzo - Tony Carter
Gratiano - Colin Harrison
Solanio - Steve Carter
Salerio - Peter Konowalik
Shylock- Mike Charlesworth
Tubal - Tony Jaggers
Duke Of Venice - Keith Briars
Launcelot Gobbo - Nick Richmond
Old Gobbo - Eric Dicken
Duke Of Morocco - Kevin Jones
Duke Of Arragon - Mark Dickinson
Portia - Elaina Evans
Nerissa - Louise Beeson
Jessica - Carolyn O'Brien
Balthasar - Mark Hopwell
Servant - Helen Cornfield