'The Merry Wives Of Windsor'
venue
Derby Grammar School
Dates
15th - 19th July 2003
"Overwhelming delights"
Review from Derby Evening Telegraph
Shakespeare in the open air is always a fine way to enjoy a British summer and 2003's bawdy farce 'The Merry Wives Of Windsor' was a perfect production for it's leafy setting in the grounds of Derby Grammar School.
With financial support from our sponsors at EDS the production was brought together under the direction of David Titley and featured many splendid performances from a diverse and talented cast.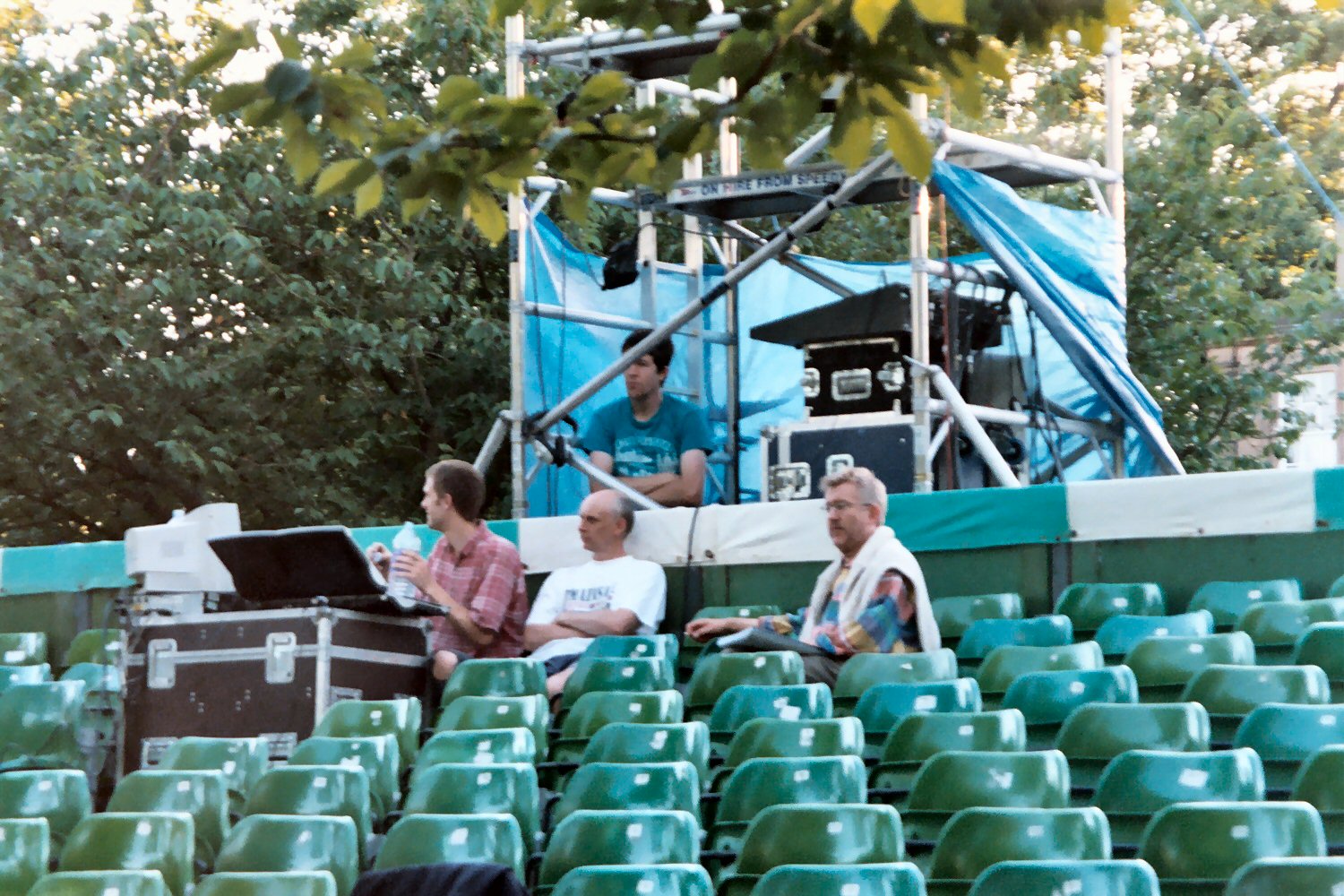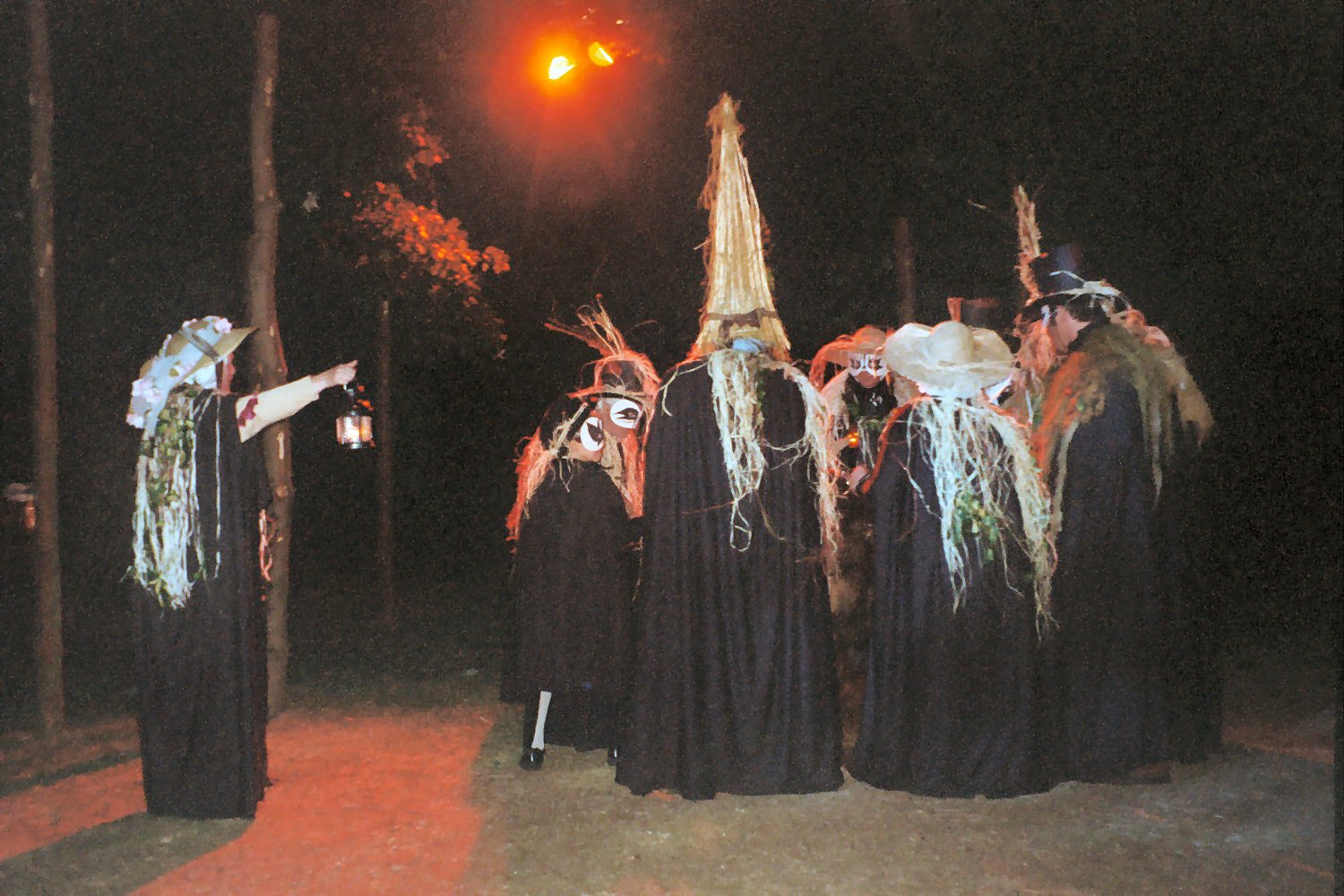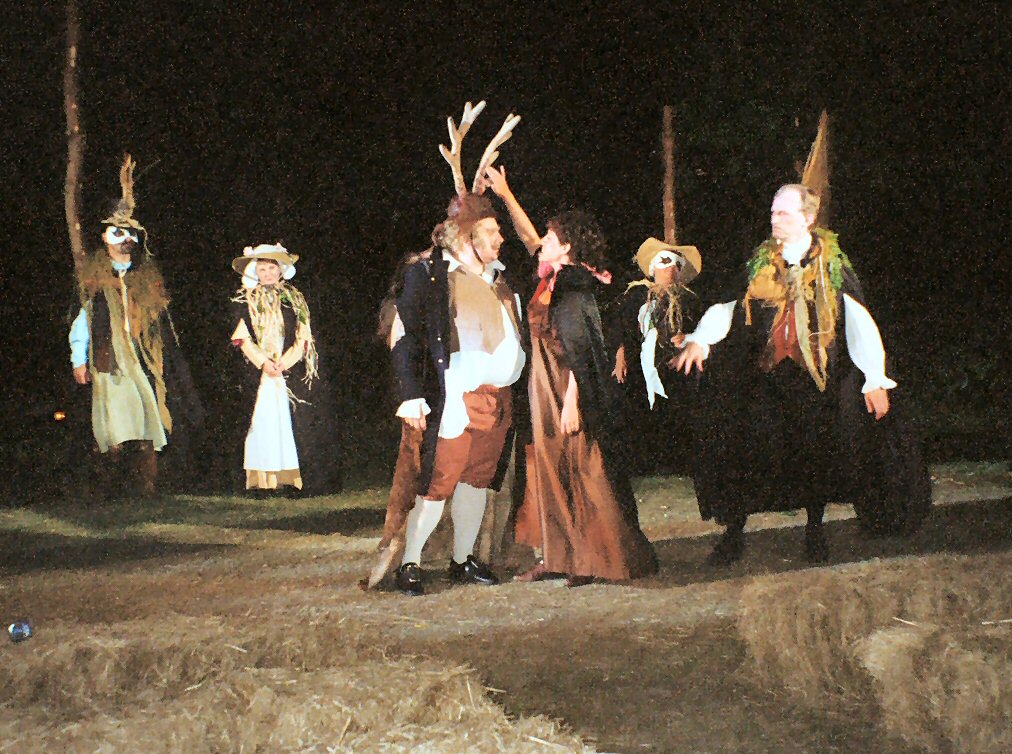 All photographs taken by Tony Cooper.
Crew
Director - David Titley
PA - Elaine Lawrenson
Stage Manager - Ken Owen
Deputy Stage Manager - Brian Stokes
Choreographer - Jackie O'Brien
Lighting Designer - David Phillip
Lighting Operator - Neil Jones
Sound Designer - Andy Onion
Wardrobe Mistress - Flora Palmer
Wardrobe Assistants - Pat Kinnerley & Karen Owen
Costumes - Ann Sharp & Jane Roy
Props - Ruth Eycott & Ann Toy
Stage Crew - Brian Renshaw, Karen Owen, Joyce Stokes, Craig Smith & Jamie Lawrenson
Prompt - Margaret Arnot
Poster & Programme Design - Topper Pre-Press
Sponsorship & Marketing - Laurence Conneely-Byrne
Press - Joan Garratt
EDS Liaison - Helen McNeill
Theatre Licensee & Front Of House Manager - Tony Jaggers
Cast
Master George Page - Gordon Gell
Mistress Margaret Page - Joanna Hands
Miss Anne Page - Sheridan Lowe
Master Frank Ford - Jonathan Wolff
Mistress Alice Ford - Lorna Harrington
John - Nick Hallam
Robert - Terry Powles
Doctor Caius\Bardolph - Richard Hand
Mistress Quickly - Liz Turner
John Rugby - Jack Bamford
Sir Hugh Evans - Ian Arnot
The Host Of Garter Inn - Joan Garratt
Master Fenton\Nim - Robert Rigby
Sir John Falstaff - Adrian Robinson
Robin - Adriano Corgiolu
Pistol - Eric Dicken
Justice Robert Shallow - Mike Leech
Master Abraham Slender - Ben Lawrence
Peter Simple - Mike Evans