'The Taming Of The Shrew'
Dates
10th - 14th July 2007
Director
Laurence Conneely-Byrne
The sunny surroundings of Markeaton Park provided a fine open air setting for our 2007 production of 'The Taming Of The Shrew'. Director Laurence Conneeley-Byrne brought comic flair to this timeless battle of the sexes in a lively and vivid production with more than a touch of Monty Python-esque surreal humour.
The show was popular with audiences and critics alike and proved a great success - as did our very own Shakespeare themed pop-up cafe and bar which accompanied it!
Special mention must be made of Caroline Reader in the role of Katherine who went to heroic lengths in pursuit of her art by agreeing to be dropped into a pond during every performance!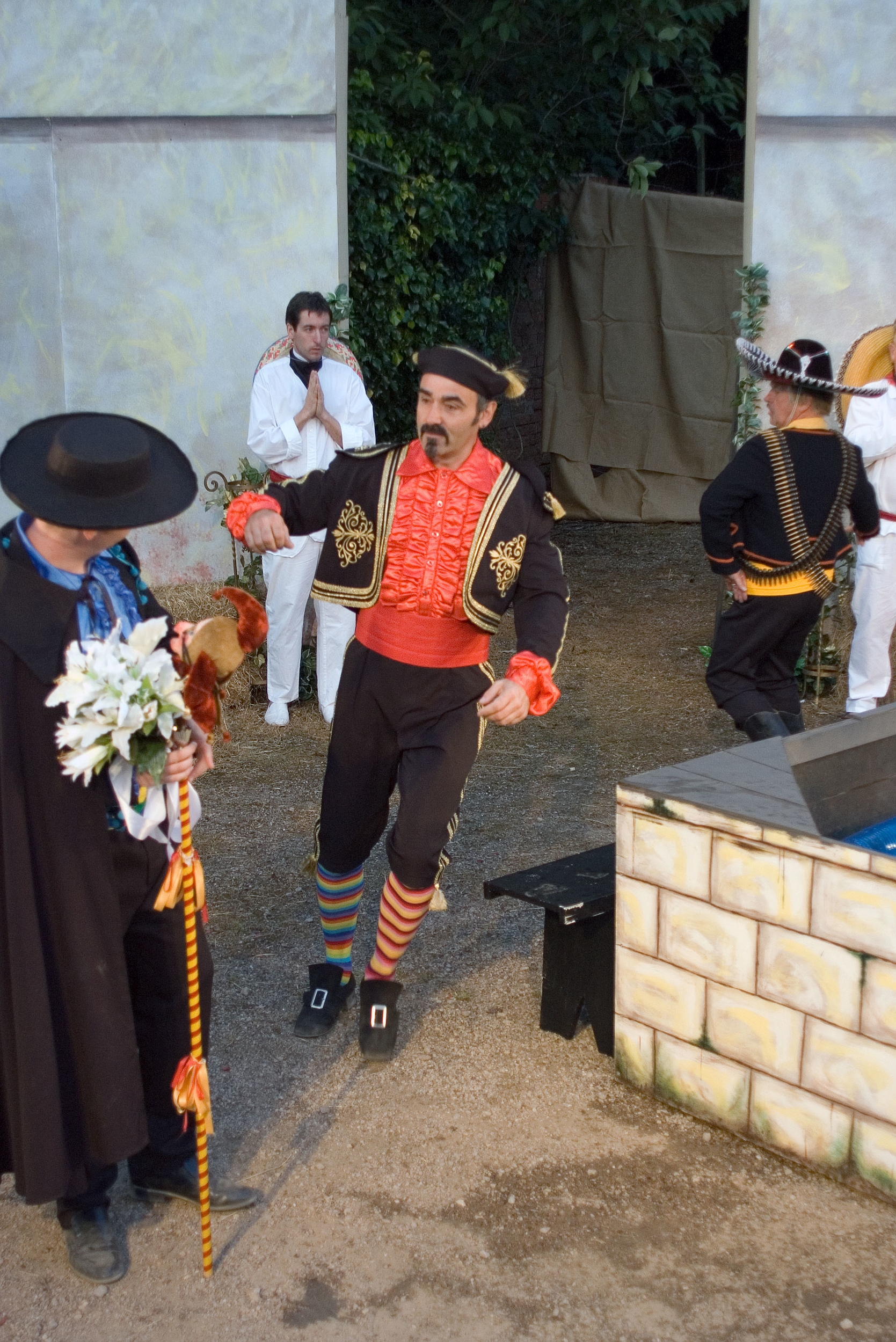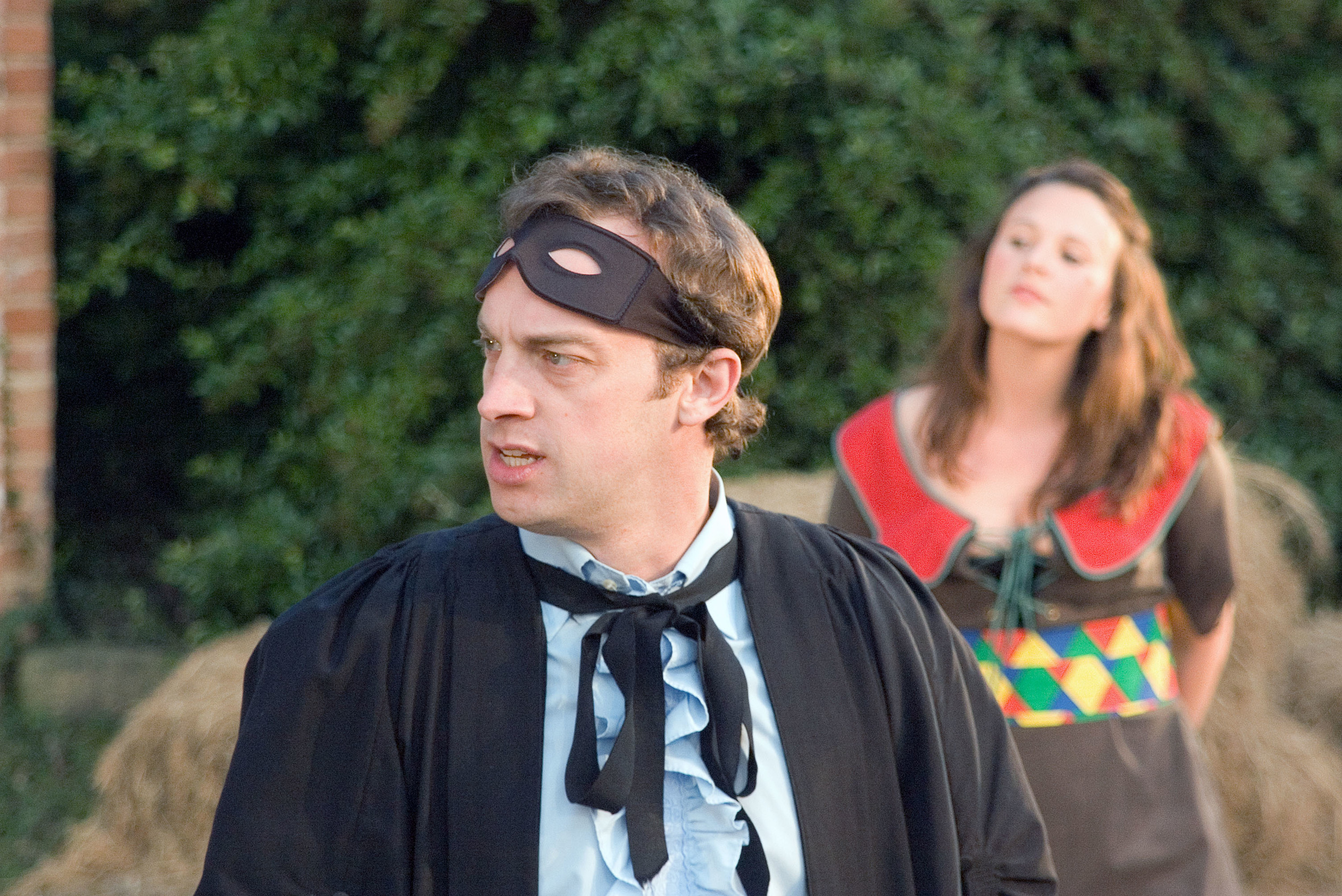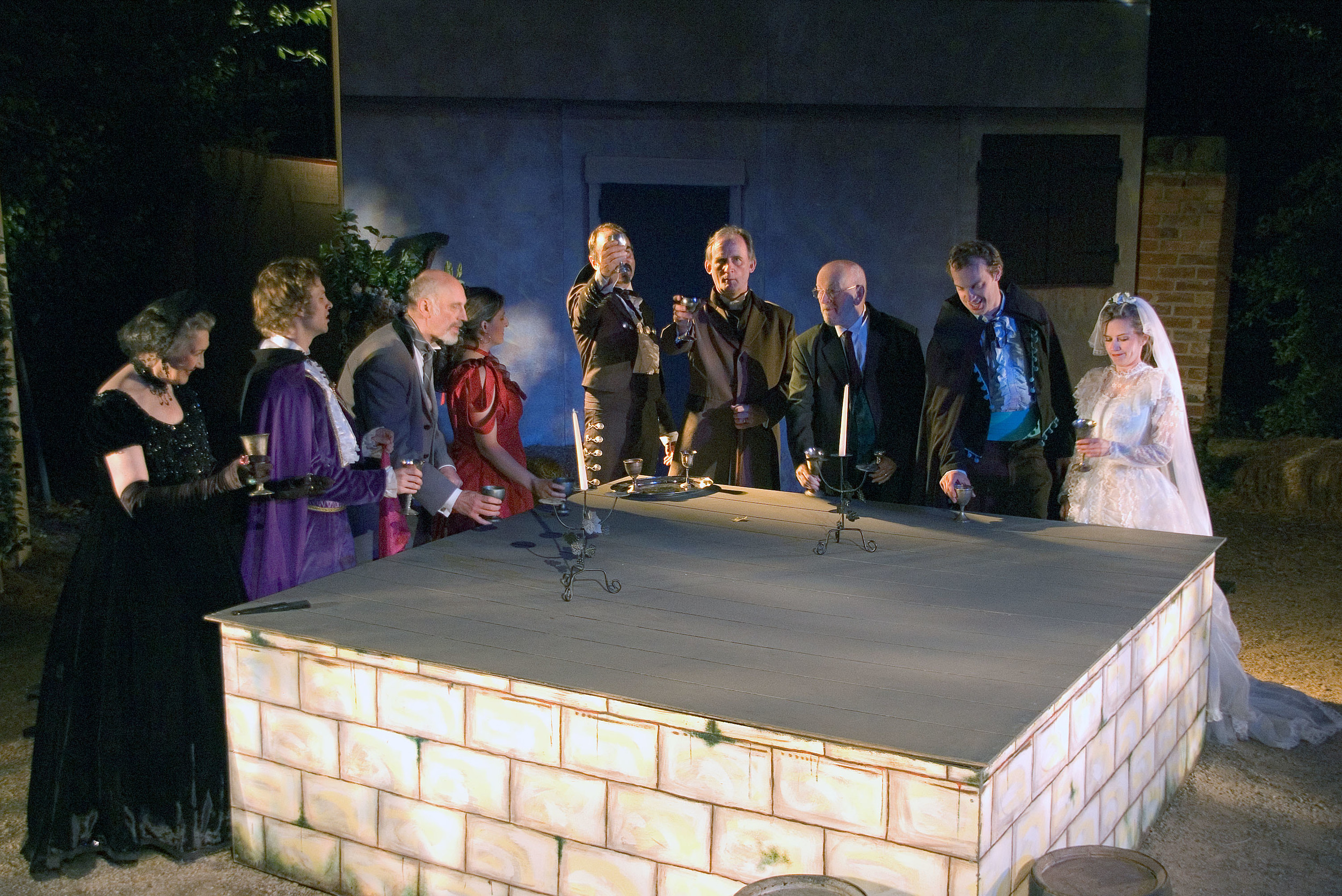 All photographs taken by Bryan Cleary.
Crew
Director - Laurence Conneely-Byrne
PA - Flora Palmer
Stage Director - Ken Owen
Stage Manager - Neil Jones
Wardrobe Mistress - Flora Palmer
Wardrobe Assistants - Pat Kinnerley, Jane Roy, Ann Sharp & Julia Johnson
Lighting Design - Alex Stafford
Lighting Operation - Neil Jones
Sound - Andy Onion
Props - Elaine Lawrenson, Catherine Taplin & Niki Caister
Voice Coach - Joanna Hands
Prompt - Margaret Arnot
Publicity - Joan Chambers
Sponsorship - Laurence Conneely-Byrne
Programme & Poster Design - Profile One Design
Photography - Bryan Cleary
Business Manager\Front Of House Manager - Phil Button
Front Of House - Members of the company
Cafe & Bar - Irene Button & members of the company
Site Box Office - Jill Cocke
Daytime Security - Members of the company
Set Construction - Ken Owen, Karen Owen, Neil Jones & Chris Scott
Cast
Katherina - Caroline Reader
Petruchio - Nick Hallam
Widow - Jessica Clewes
Curtis - Joan Chambers
Grumio - Eddy Chambers
Tailor - Laurence Conneely-Byrne
Haberdasher - Molly Renshaw
Baptista - Jonathan Wolff
Gremio - Steve Dunning
Hortensio - Matthew Swan
Lucentio - Will Tipper
Biondello - Lisa Kelly
Tranio - Tom Shepherd
Bianca - Helen Ryder
Pedant - Edward Gildea
Vincentio - Ian Arnot
Pedrolino - Kathy Lucas
Servant\Peasant - Terry Powles
Players - Stuart Phillips, Martin Weston, Kym Bellringer, Abigail Lucas, Jena Brown & Ruth Conneely
The Falcon - Sonic
Troilus - Oliver Jnr.