Dates
17th - 21st July 1979
Complete with live music, dancing and a huge set piece ship which transformed into a cave John Bunting's production of 'The Tempest' was impressive and spectacular when it arrived in Locko Park in the summer of 1979.
Staged as part of the 1979 Derbyshire Festival in association with Derby Cathedral, the show was a classic piece of open air Shakespeare with all the magic, laughter and romance of this wondrous tale.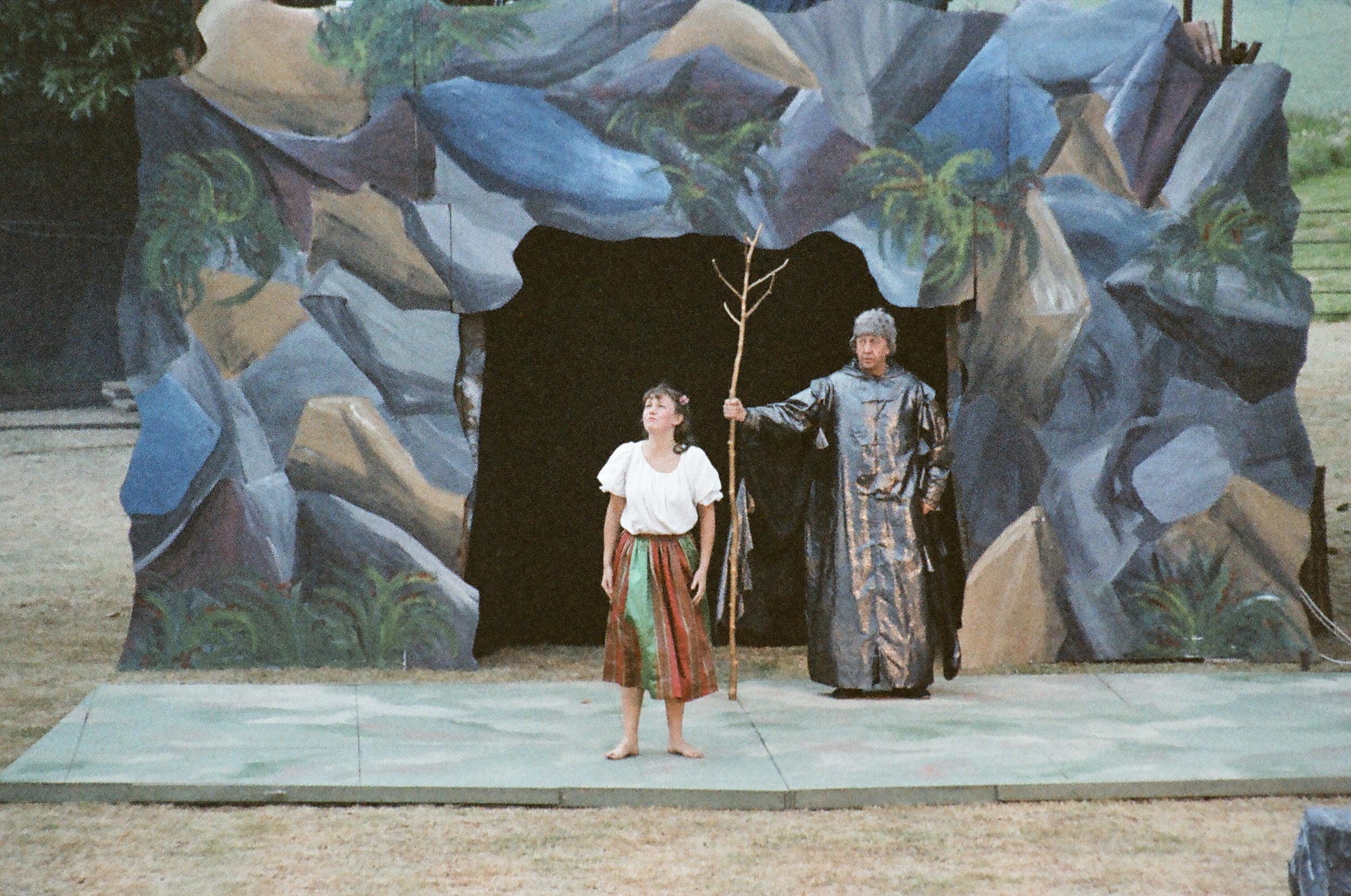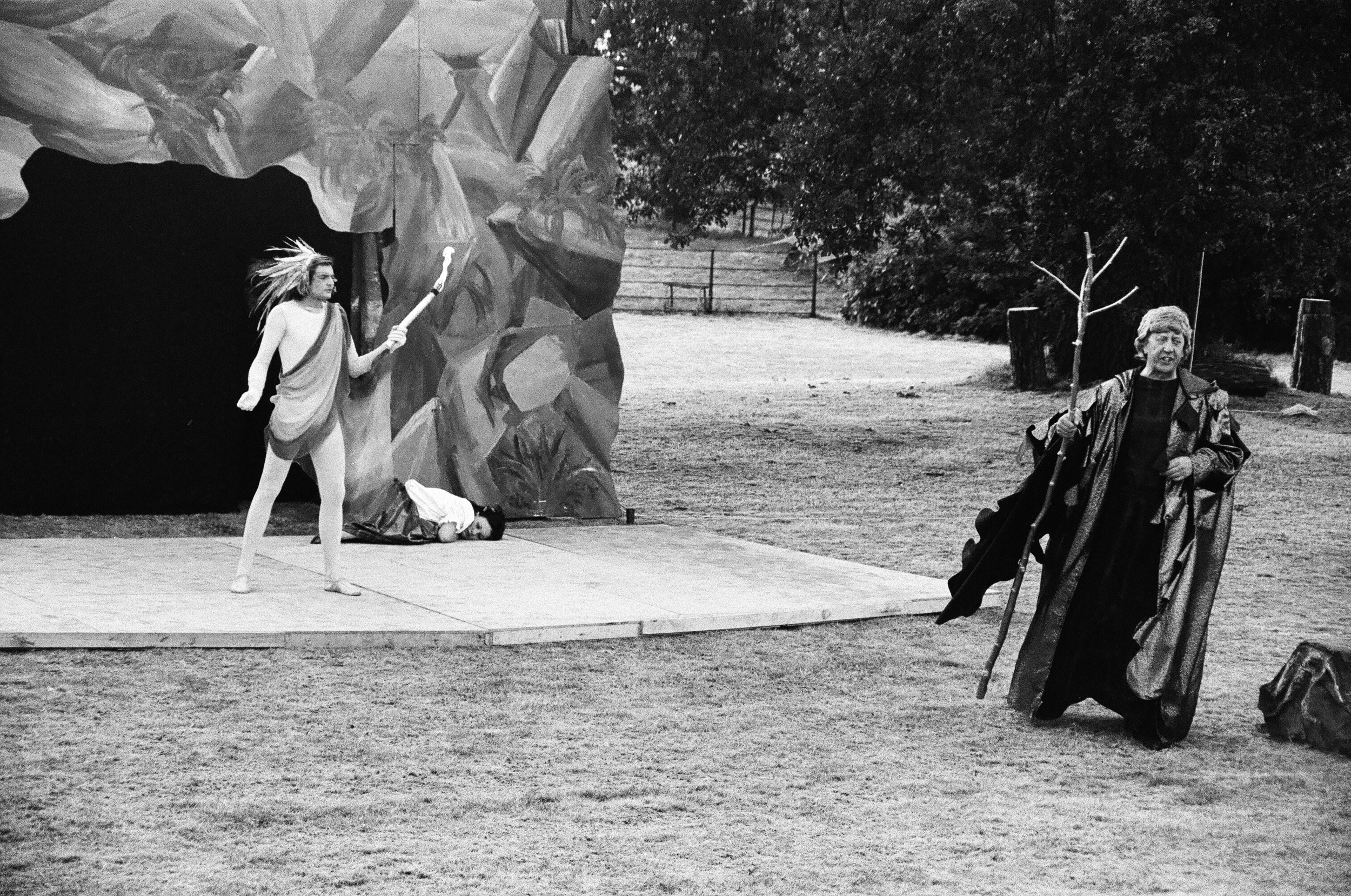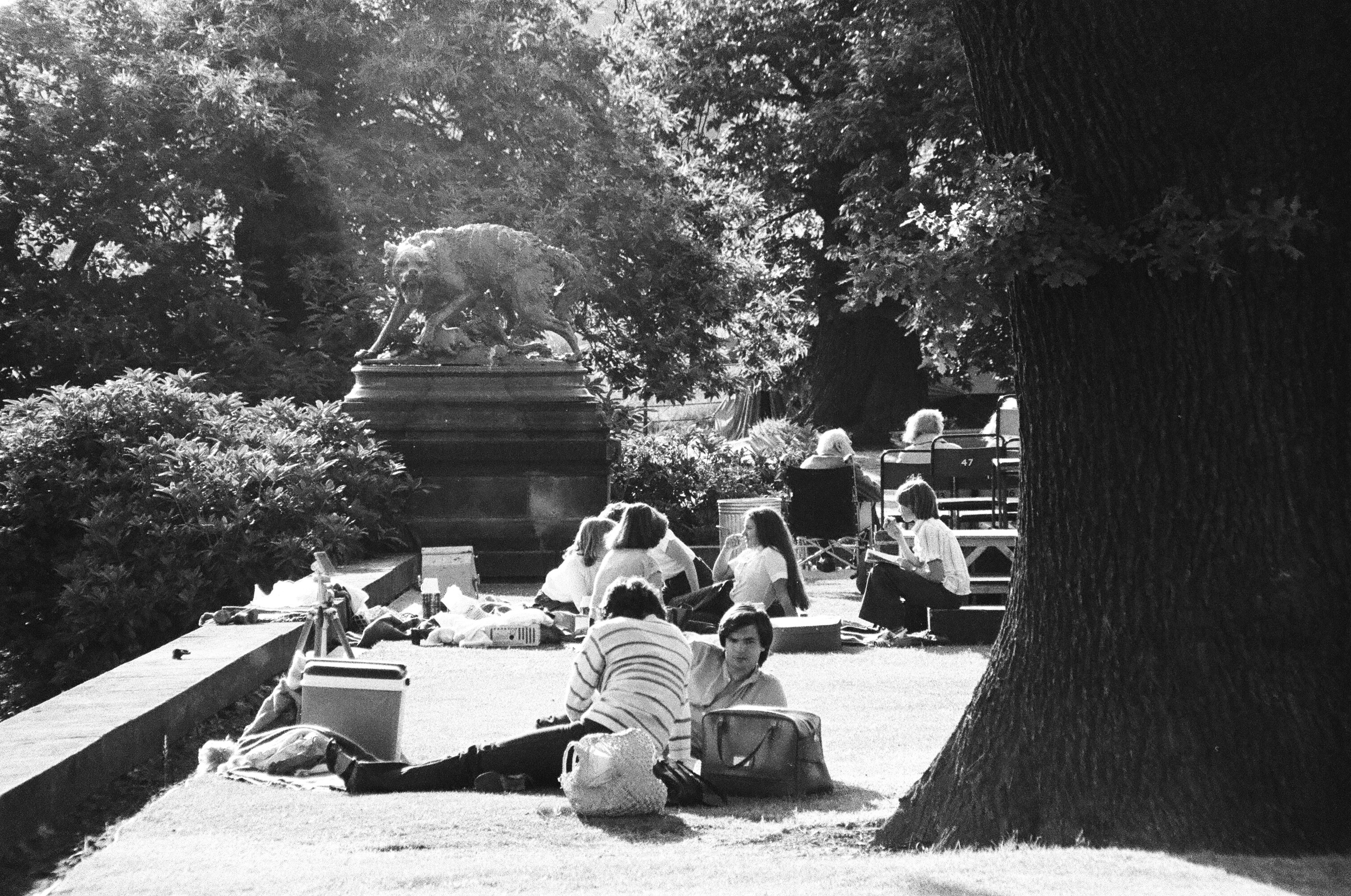 All photographs taken by Tony Eycott.
Crew
Director - John Bunting
Stage Manager - Jean Wood
Set Construction - Andrew Pickering
Wardrobe - Sybil Gamble & Jean Wheeler
Lighting - John Grosvenor
Make-up - Enid Clarke
Properties - Mary Willis
Production Secretary - Susan Linnell
Secretary To The Society - Peggie Williamson
Front Of House Manager - Tony Jaggers
MUSIC
Music By - John Bunting
Arranged By - Paul Smith
Cello - Alison Haslam
Percussion - Peter Haslam
Dances Arranged By - Eve Leveaux
Cast
Alonso - Gordon Fry
Sebastian - John Helliwell
Anthonio - Keith Pollard
Ferdinando - John Kirby
Gonzalo - Hugh Price
Adrian - Martin Illston
Francisco - Anthony Varney
Lord - David Jones
Stephano - Stan Huyton
Trinculo - Eric Dicken
Master Of The Ship - Bill Henchliff
Boatswain - Jack Hunt
Mariners - Miles Hunnisett, Michael Illston, David Jones, Michael Walters & Tim Young
Prospero - Keith Garratt
Miranda - Penny Reynolds
Ariel - David Lazzari
Caliban - Geoffrey Andrews
Iris - Mavis Jones
Ceres - Helen Prosser
Juno - Joan Garratt
Attendants - Sally Jones & Jayne Merry
Shapes - Miles Hunnisett & Tim Young
Dancers - Penelope Allison, Jill Barlow, Ruth Devine, Clare Lingard, Kate Mills, Angela Perkins, Karen Sellers, Ruth Spencer, Karen Taylor & Louise Timmins