'The Two Gentlemen Of Verona'
Dates
10th - 14th July 2001
"Once again, Derby Shakespeare Theatre Company has delivered a slick and thoroughly entertaining production"
Review from Derby Evening Telegraph
We returned to Elvaston Castle in the summer of 2001 with Ian Arnot's 'The Two Gentlemen Of Verona'. This was only the second time we've presented this bawdy comedy, the first being in 1973.
The production was fast-paced and funny with some excellent comic performances from our talented cast.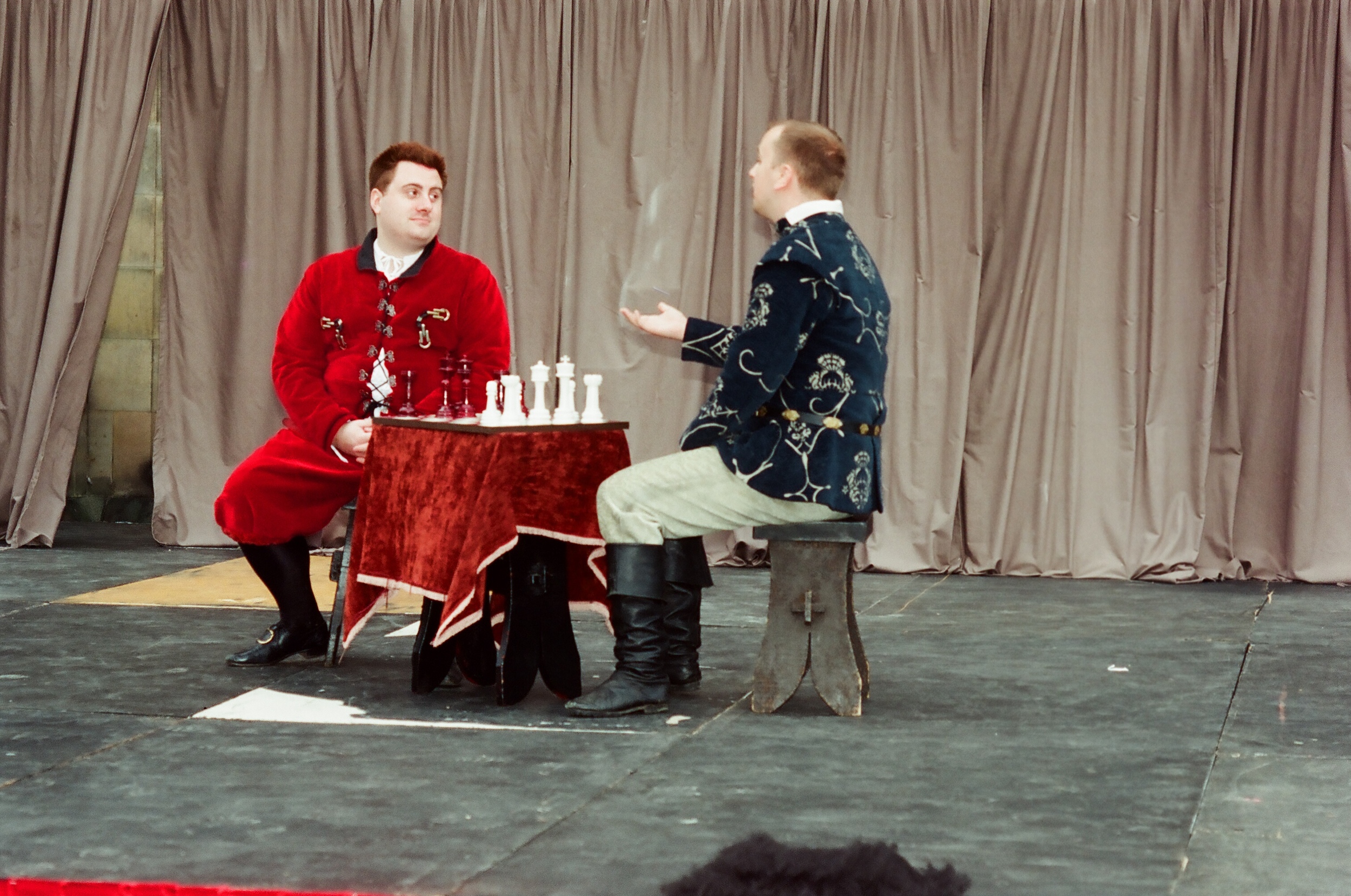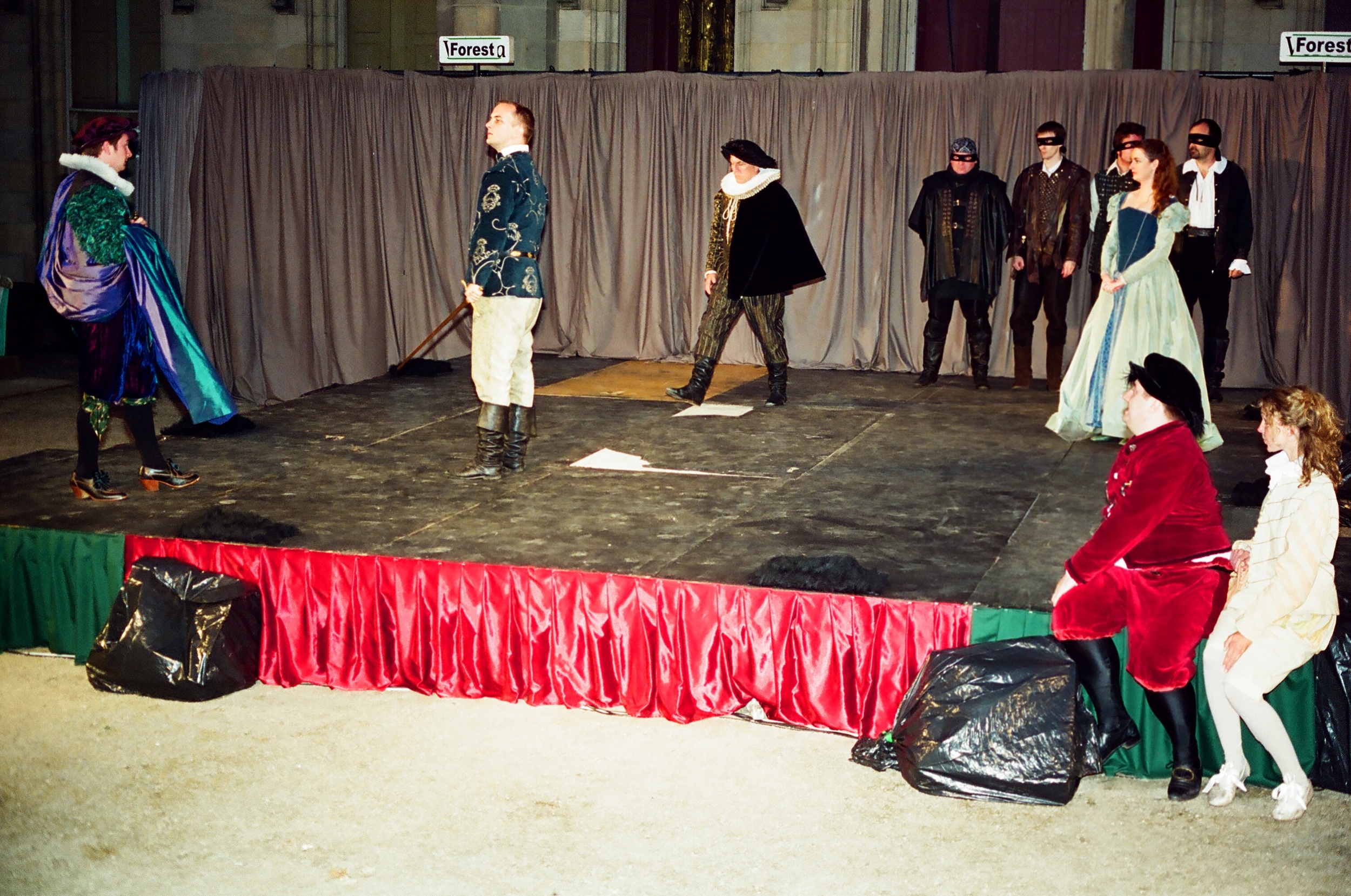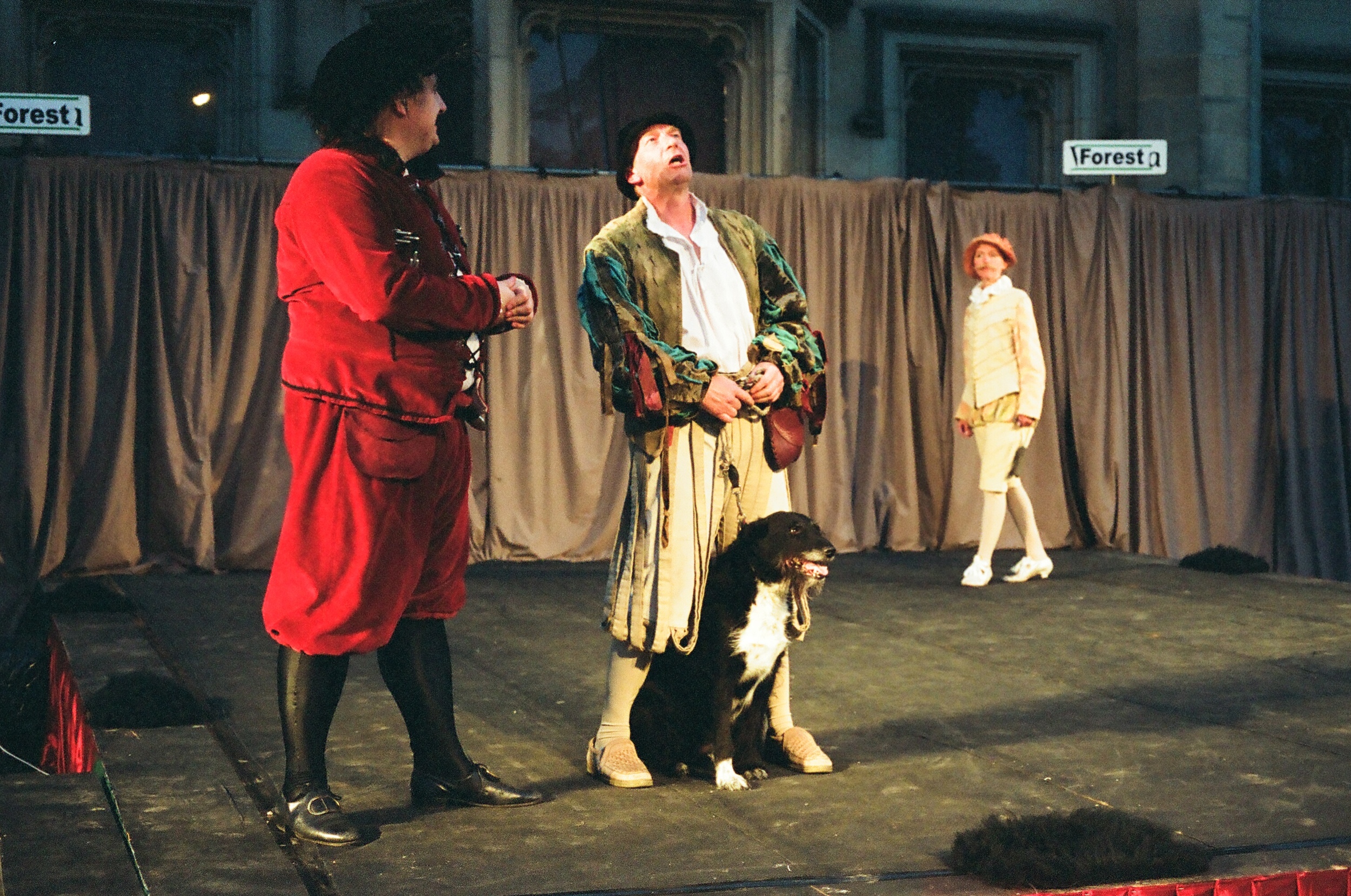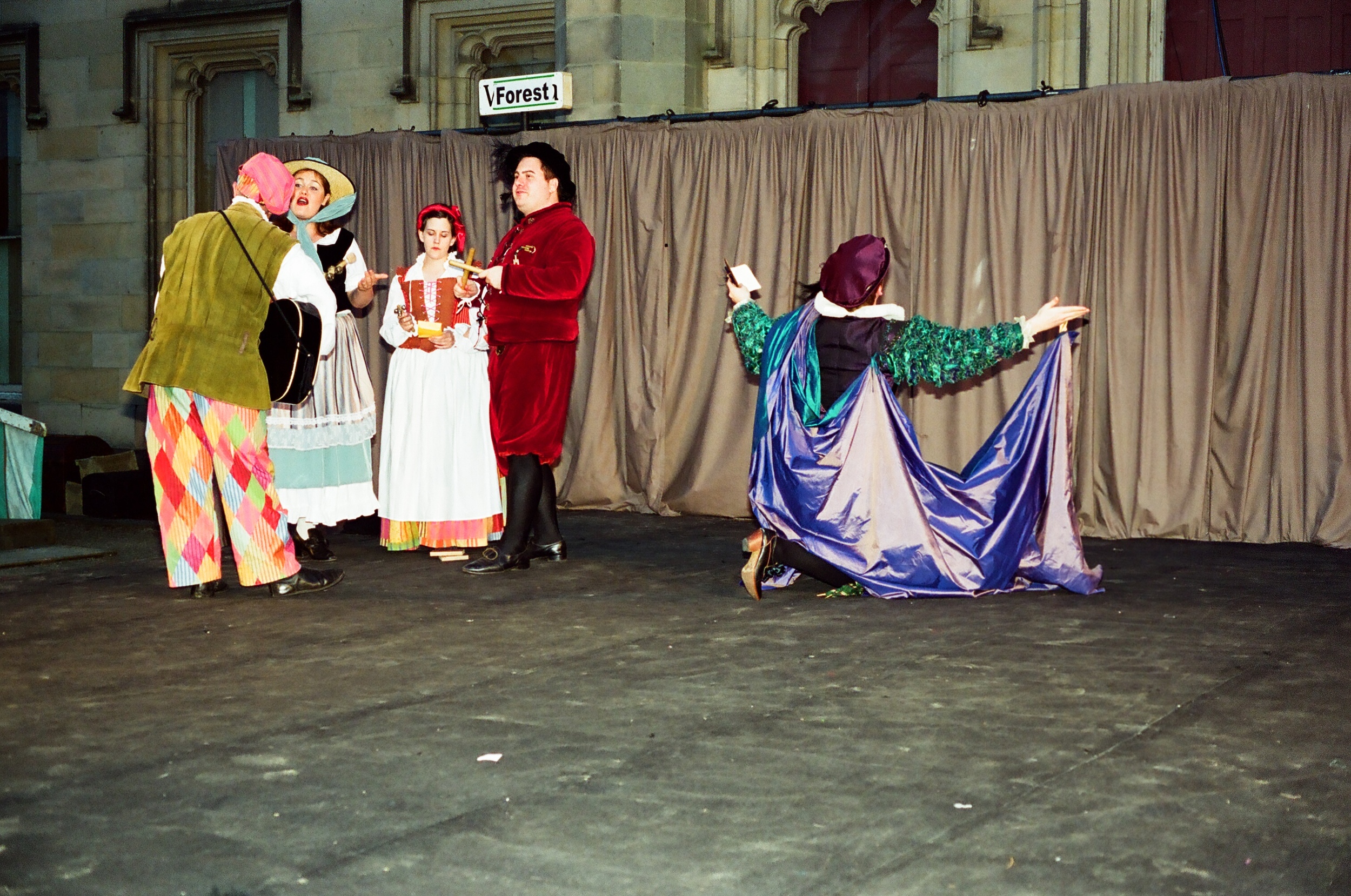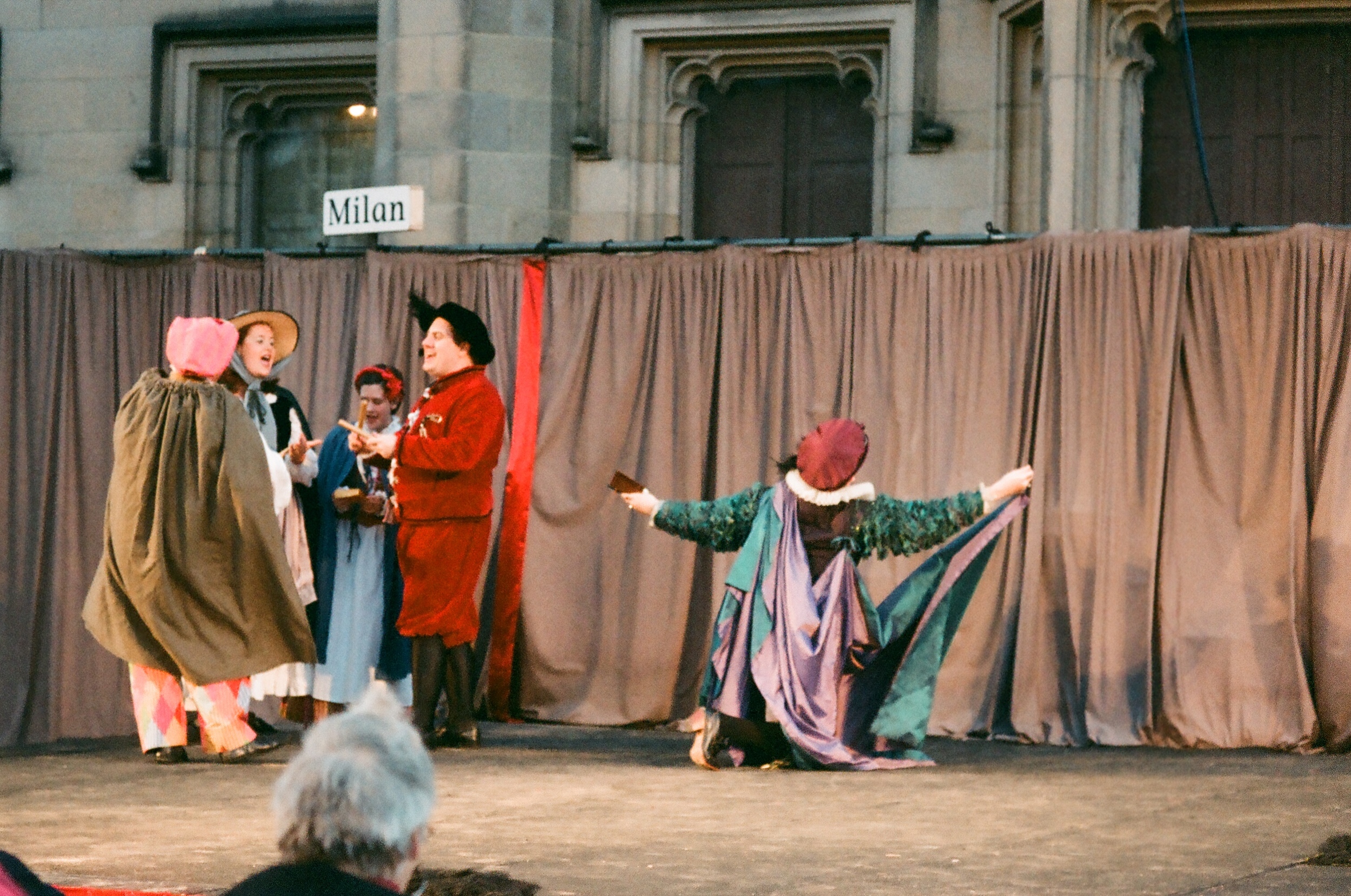 All photographs taken by Tony Eycott.
Crew
Director - PA
Stage Director - Ken Owen
Assistant Stage Director - Brian Stokes
Musical Director - Graham Robinson
Lighting Designer - Antony Owen
Sound Operator - Andrew (Jim) James
Wardrobe Mistress - Flora Palmer
Wardrobe Assistants - Pat Kinnerley & Ann Sharp
Properties - Ruth Eycott & Ann Toy
Assistant To The Director - Susan Linnell
Stage Crew - Brian Renshaw, Karen Owen & Helen Savage
Prompt - Margaret Arnot
Poster Design - Paul Arnot
Photography - Tony Eycott
Press Officer - Joan Garratt
Front Of House - Tony Jaggers
Cast
Duke Of Milan - David Guest
Silvia - Rachel Collinge
Proteus - Adrian Robinson
Launce - Mike Leech
Crab - Harry Billington
Valentine - Mark Arnot
Speed - Tony Cooper
Thurio - Chris Scott
Antonio - Ian Arnot
Panthino - Nick Hallam
Julia - Sarah Mitchell
Lucetta - Joan Garratt
Host - Eric Dicken
Eglamour - Ben Hands
Ursula - Charlotte Palmer
Outlaws, Servants & Others - Nick Hallam, Melvyn Crabtree, Barry Green, Christine Crabtree & Ben Sherwin