Dates
4th - 8th March 1997
This beautiful production from director Alicia Petty won the Outstanding Achievement Award at the 1997 Eagle Awards for its lavish design by Gavin Ling.
The show was an evocative and lyrical telling of 'The Winter's Tale', one of Shakespeare's great romances, which featured memorable and dynamic performances from its excellent ensemble cast, as well as a vocal cameo from our most celebrated former member - the great Alan Bates - as the Oracle.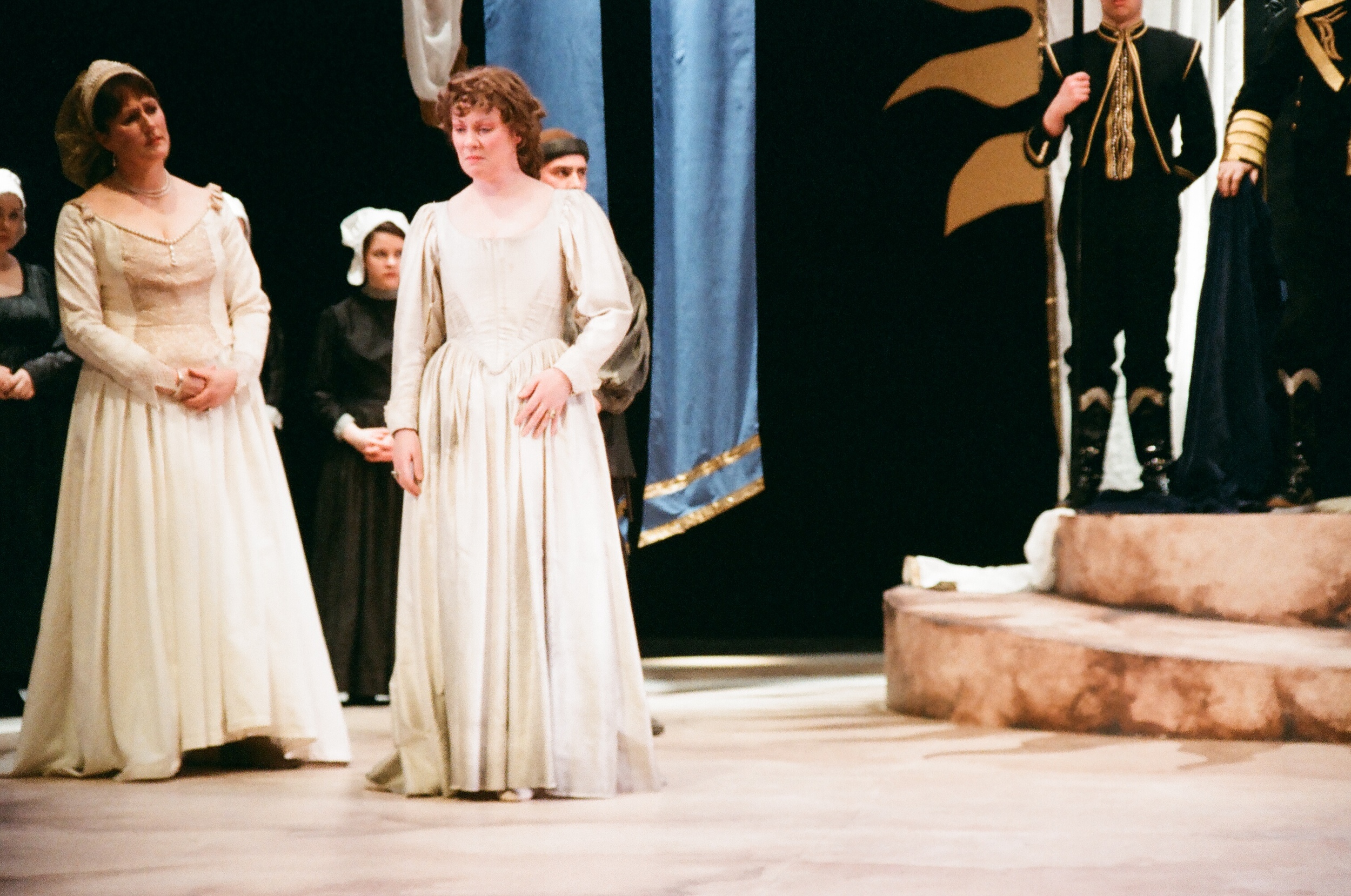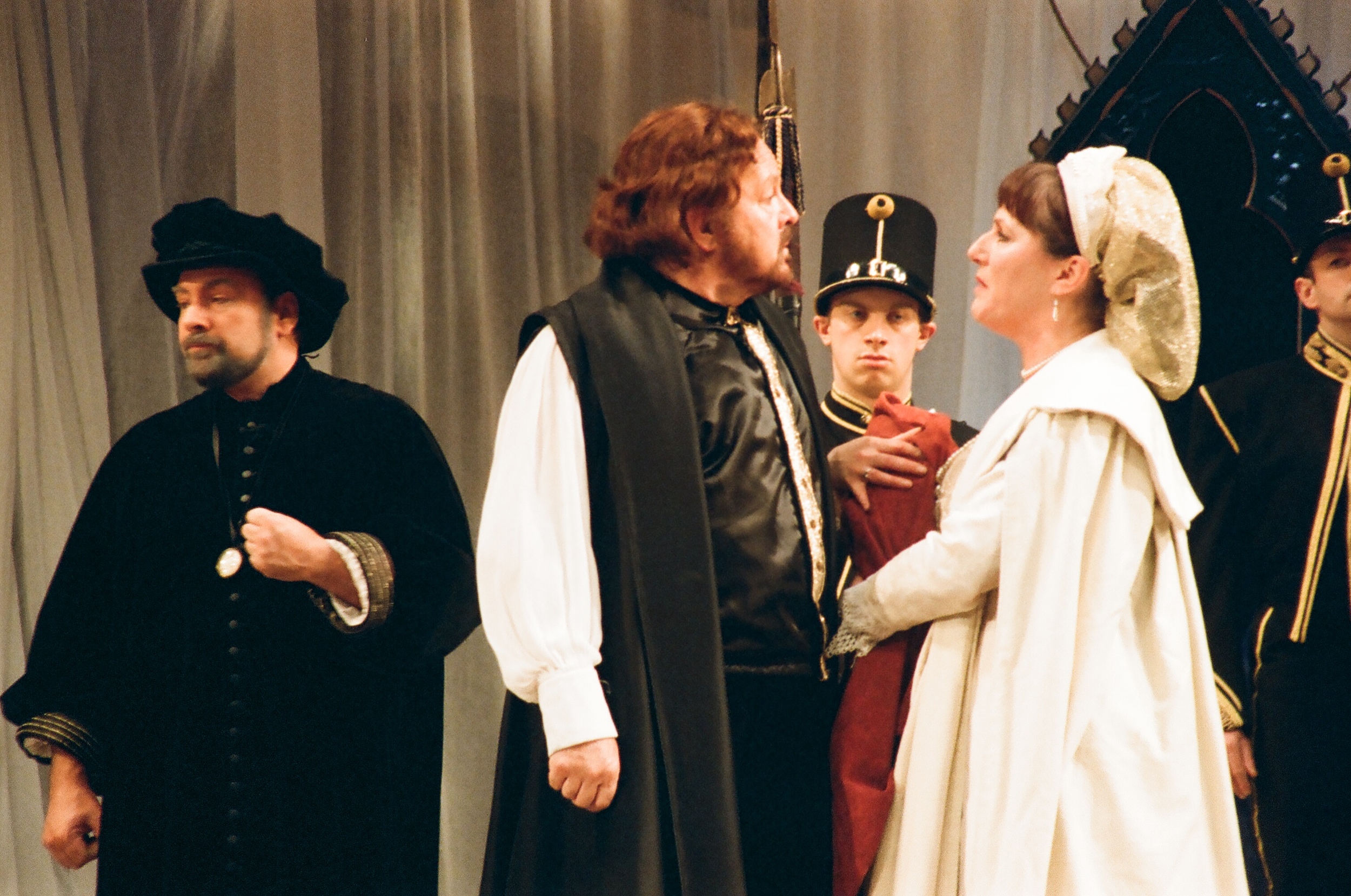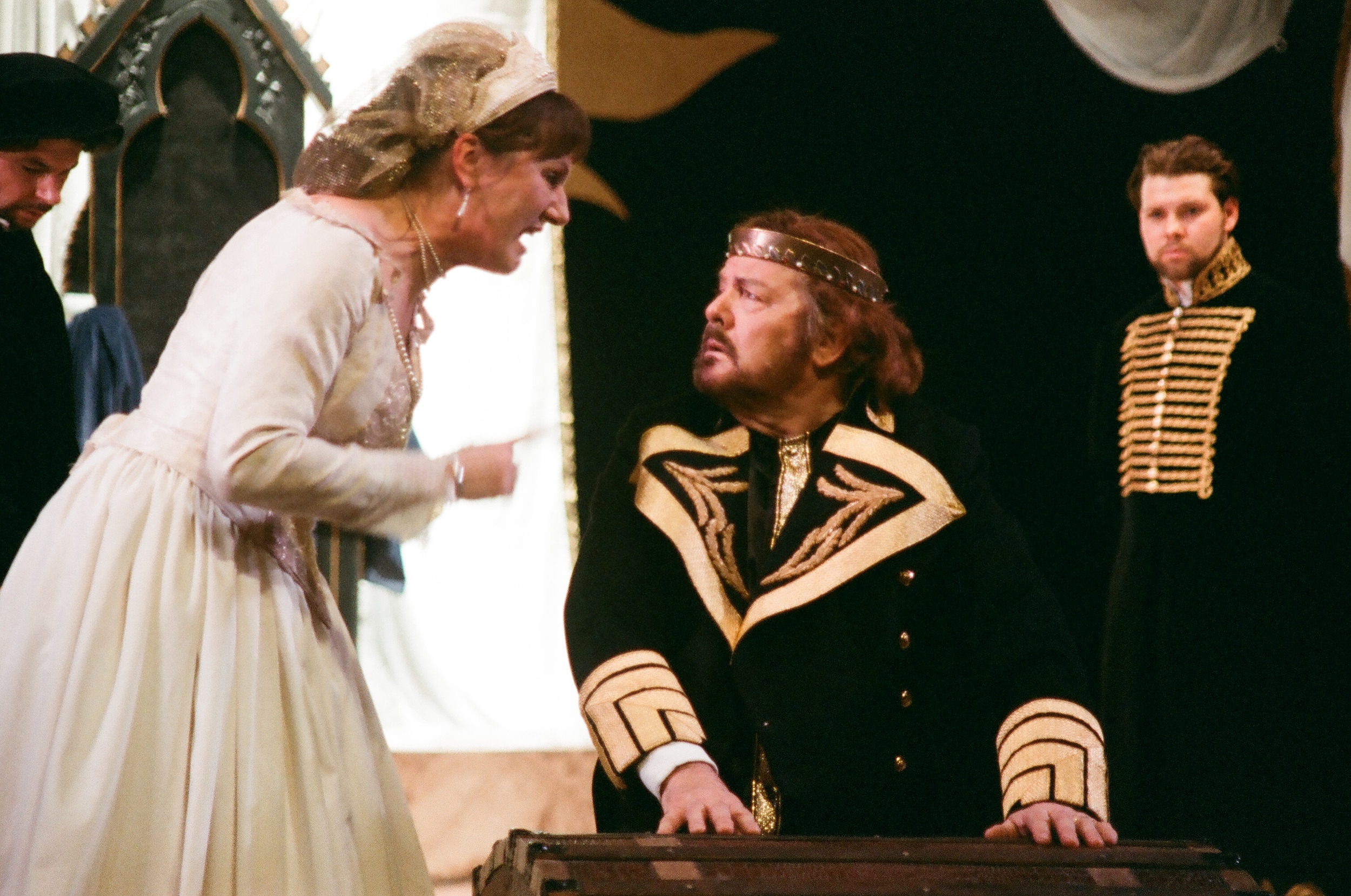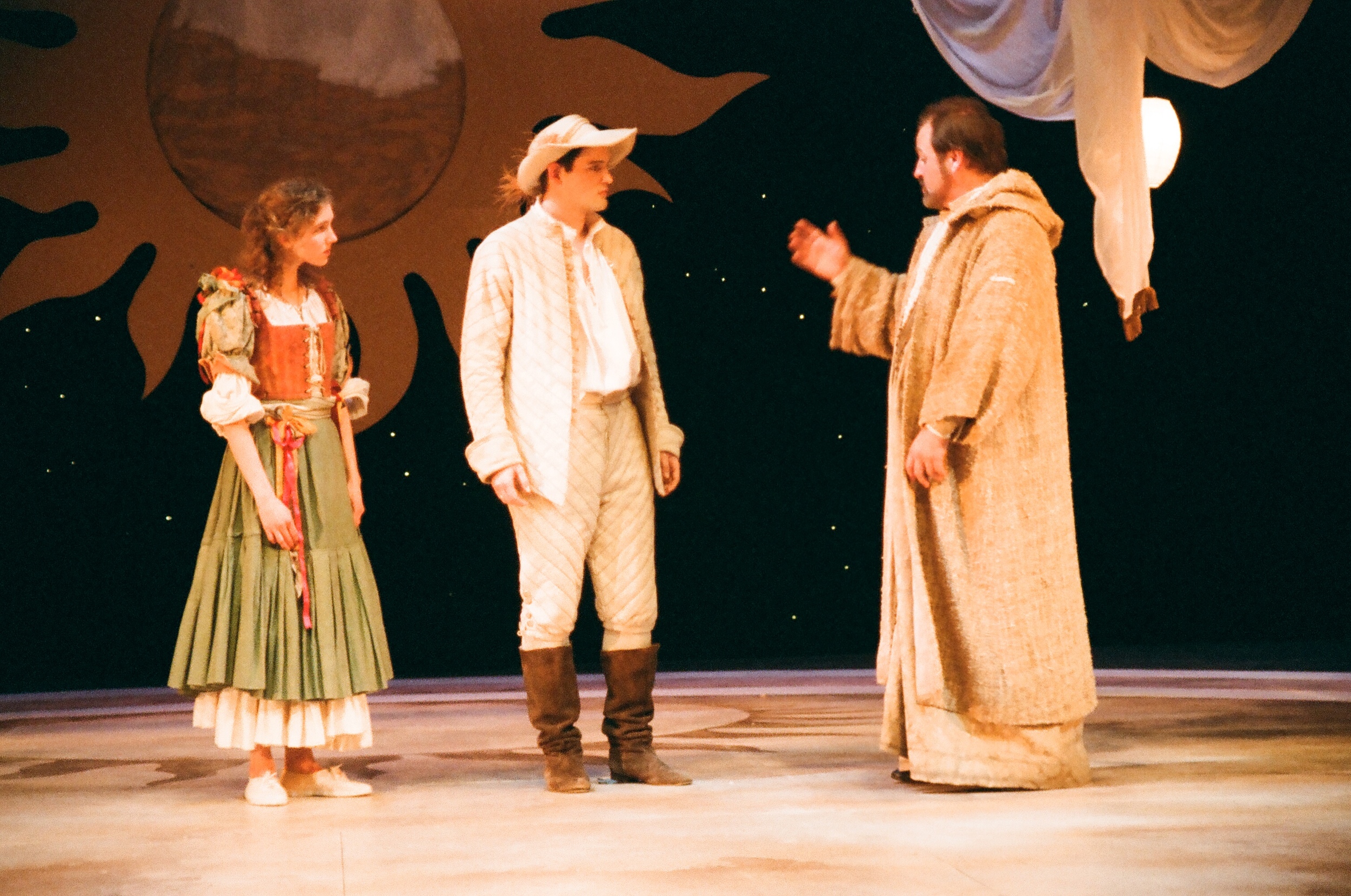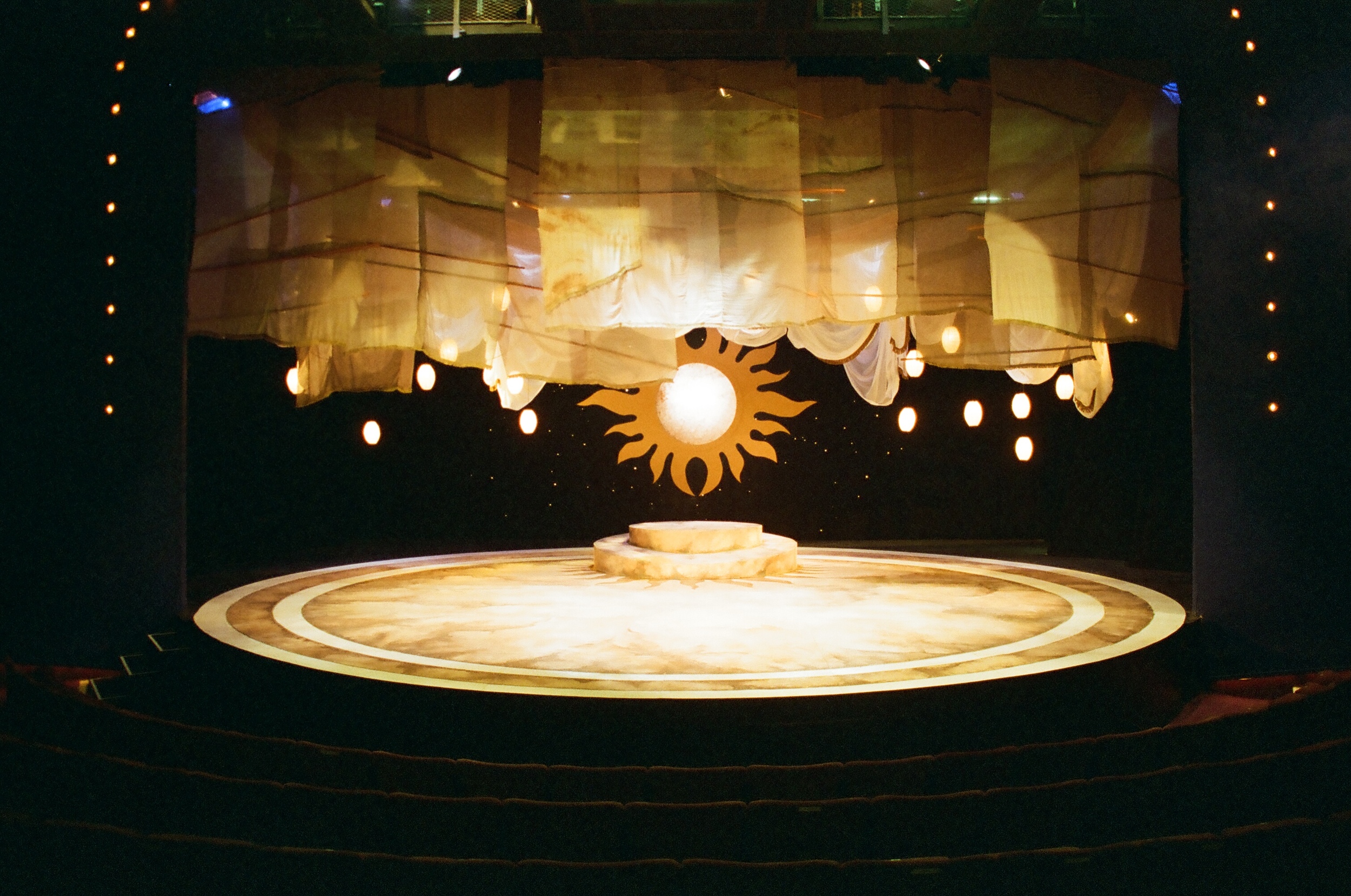 All photographs taken by Tony Eycott.
Crew
Director - Alicia Petty
Design - Gavin Ling
Lighting Design - Simon Ling
Music - Volodimir Lebid
Choreography - Jackie O'Brien
Stage Manager (DSTC) - Peter Harrington
Stage Manager (Derby Playhouse) - Richard Hudson
Deputy Stage Manager - Moby Renshaw
Flautist - Helen Seddon
Songwriter - Jon Pocock
Song Tutor - Lisa Cokayne
Wardrobe Mistress - Flora Palmer
Wardrobe Assistants - Pat Kinnerley, Lynda Smith, Karen Owen, Ann Sharp, Barbara Martin & Molly Renshaw
Props - Ruth Eycott & Ann Toy
Hair & Make-Up Adviser - Elaina Evans
Stage Crew - Paul Harrington, Brian Stokes, Kenneth Owen, Alan Jackson, Barney Jones, Andy Jones & Roddy Buxton
Prompt - Margaret Arnot
Set Construction - Jill Cock, Ruth Eycott, Tony Eycott, Karen Owen, Molly Renshaw, Brian Stokes, Ann Toy, Gavin Ling, Bethan Moulds & Claire Taylor
Photography - Tony Eycott
Publicity Officer - Alicia Petty
Front Of House - Tony Eycott
Cast
Leontes - Mike Charlesworth
Hermione - Carolyn O'Brien
Mamillius - H C Franklin
Older Mamillius - Mark Hopwell
Perdita - Sarah Mitchell
Emilia - Helen Cornfield
Camillo - Max Roberts
Paulina - Jenny Billington
Antigonus - Daniel Maddison
Cleomenes - Laurence Byrne
Dion - David Preston
Court Officer - Hugh Price
Head Servant - David Guest
Gaoler - Steve Foster
Mamillius's Servant - Antony Owen
Mariner - David Jones
Polixenes - Keith Briars
Florizel - Craig Smith
Archidamus - Eric Dicken
Bohemian Lord - Tony Jaggers
Old Shepherd - Ian Arnot
Clown - Tony Cooper
Autolycus - Alan Smith
Mopsa - Chris Smith
Dorcas - Judy Pratt
Lords - David Culm, Mike Leech & Michael Stewart
Ladies - Christine Bayley, Jill Cocke & Lisa Cokayne
Servants & Rustics - Antonia Murfin, Zhaleh Naghshineh, Thomas O'Connor & Charlotte Palmer
Soldiers - David Jones & William Tipper
Children - Rachael Cornfield, Laura Smith & Lizzie Smith
The Oracle - Alan Bates