venues
Elvaston Castle & Minack
Dates
7th - 12th July & 28th July - 1st August 1997
Director
Jenny Billington Earl
In the summer of 1997 we returned to both the grounds of Elvaston Castle in Derbyshire and the Minack Theatre in Cornwall, two of the most beautiful and welcoming venues we've been fortunate enough to perform at over the years.
Jenny Billington Earl's production of Shakespeare's classic gender-swapping comedy 'Twelfth Night' was terrific fun and it's zippy 1930s style was a perfect fit for both venues, proving a hit with the homegrown audience and holidaymakers alike.
With lively music. hilarious performances and a dashing Rolls Royce car for Sir Andrew Aguecheek and Sir Toby Belch this was a charmer of a show and great fun for all audiences.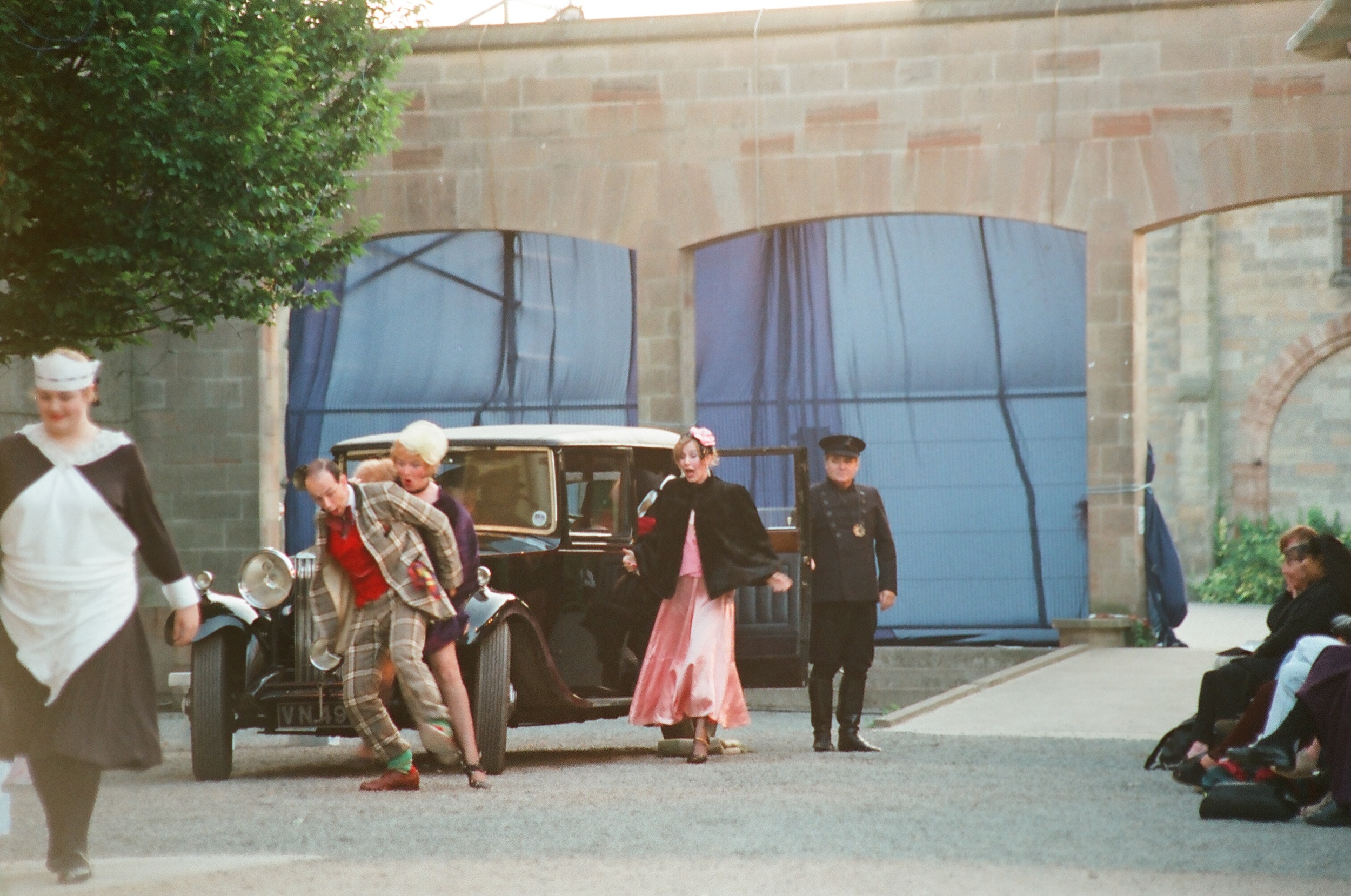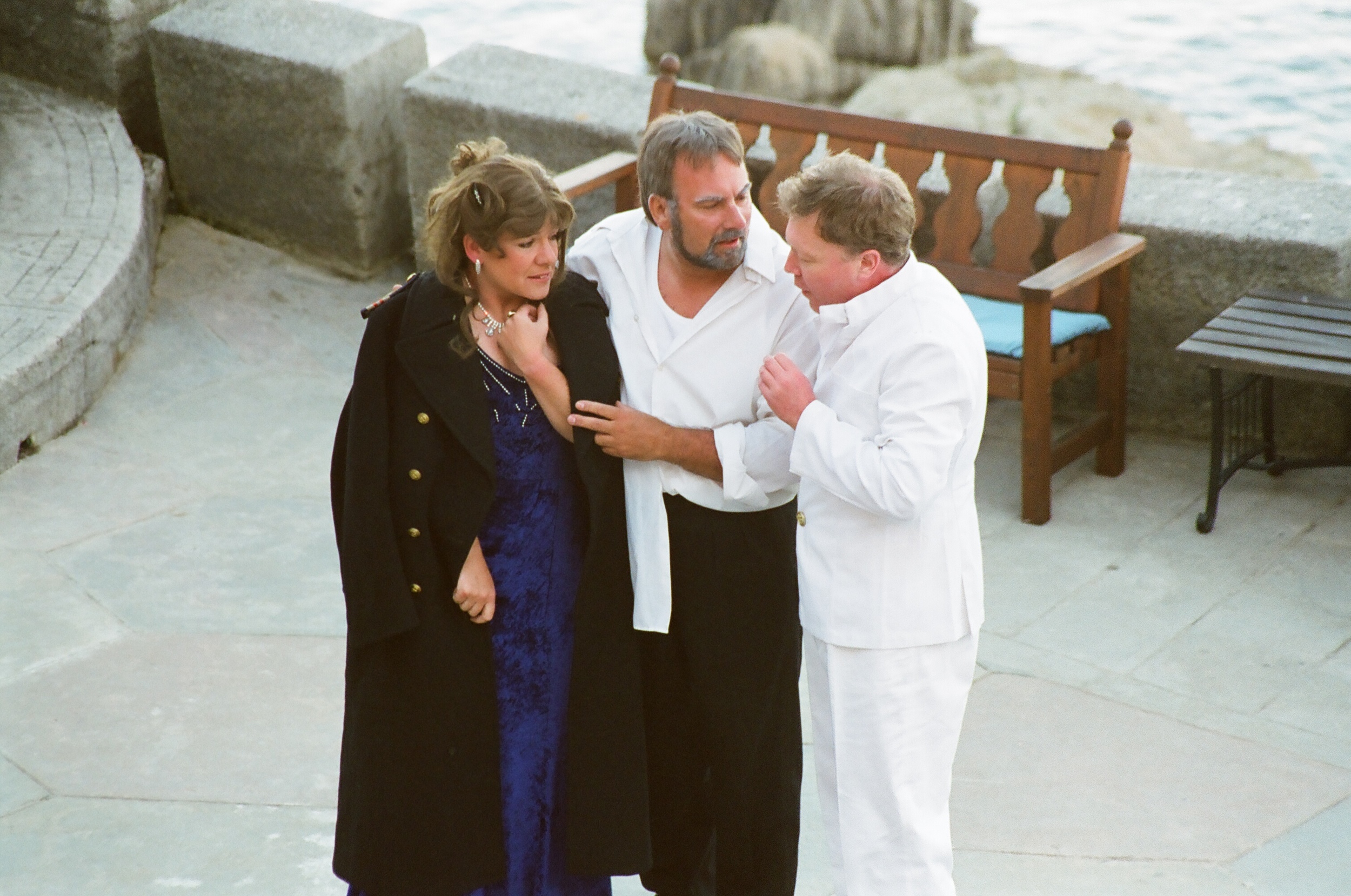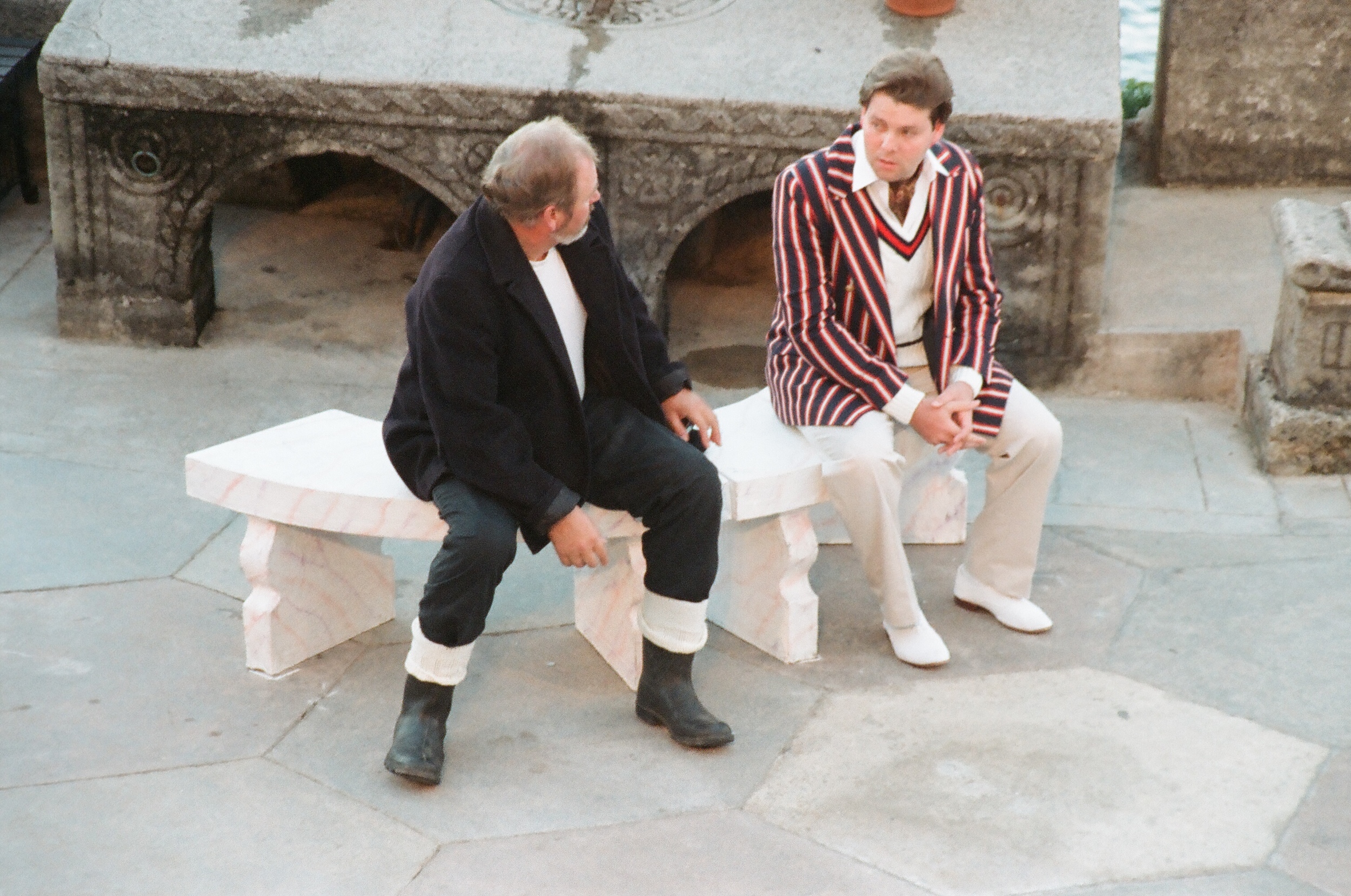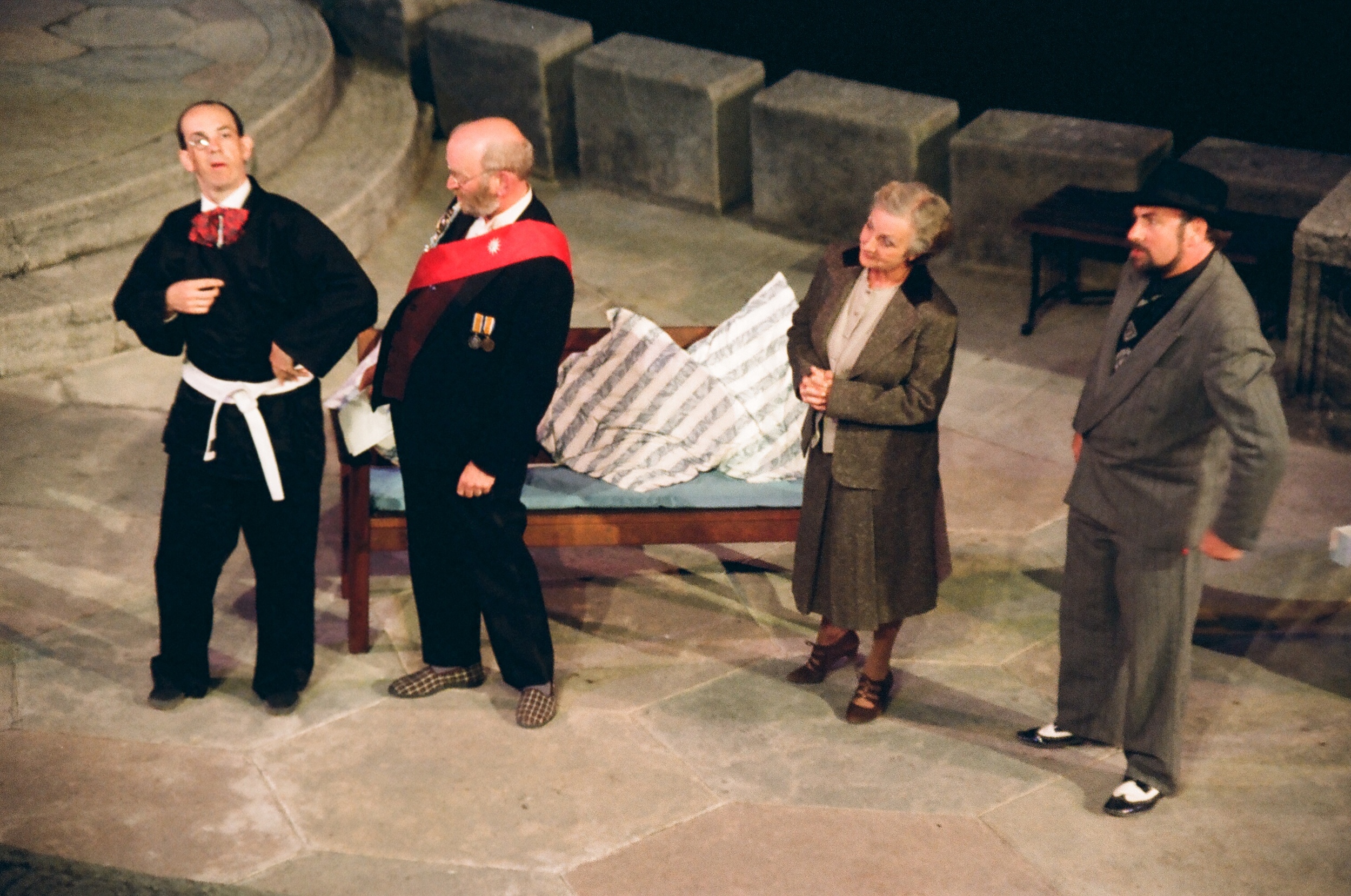 All photographs taken by Tony Eycott.
Crew
Director - Jenny Billington Earl
Stage Manager - Peter Harrington
Artistic Design/Publicity & Poster Design - Michael Stewart
Musical Director - Lisa Cokayne
Lighting Designer - Simon Ling
Costume Designer - Irene Patten
Sound Operator - Ashley Franklin
Original Music Composer - John Pocock
'Come Away Death' Composer - Jake Billington
Wardrobe Mistress - Flora Palmer
Costume Makers - Karen Owen, Molly Renshaw & Lynda Smith
Wardrobe Assistants - Pat Kinnerley, Karen Owen, Lynda Smith & Ann Sharp
Props - Ruth Eycott & Ann Toy
Hair & Make-Up Advisor - Elaina Evans
PAs - Lisa Cokayne, Helen Cornfield & Michael Stewart
Stage Crew - Paul Harrington, Mark Hopwell, Ken Owen, Brian Renshaw, Brian Stokes & Joyce Stokes
Rehearsal Prompt - Margaret Arnot
Set Construction - Brian Stokes & Tony Eycott
Set Painting - Pip Davies
Photography - Tony Eycott
Press Officer - Alicia Petty
Business Manager - Tony Jaggers
Front Of House Manager - Tony Eycott
 
Cast
Orsino - Mike Leech
Valentine - Eric Spencer
Curio - Michael Darmola
Viola - Lorna Harrington & Carolyn O'Brien
Sebastian - David Cain & David Partridge
Sea Captain - Philip Button
Antonio - Max Roberts
Passenger - Daniel Maddison
Olivia - Irene Patten & Elaina Evans
Sir Toby Belch - Ian Arnot
Sir Andrew Aguecheek - Alan Smith
Malvolio - Keith Briars
Maria - Jill Cocke
Feste - Mike Evans
Fabian - Daniel Maddison
Priest - Tony Jaggers
Servant - Eric Dicken
Nippies - Charlotte Palmer & Sarah Cheetham
Butler - David Preston
Orsino's Gentlemen - Tom O'Connor, David Roylance & David Willey
First Officer - Tony Cooper
Second Officer - David Preston
Olivia's Ladies - Christine Bayley, Chris Bloor, Susan Blount, Jenny Cooper, Melanie Hopwell & Isis Hilton
Children - Antony Owen, Helena Franklin & Lizzie Smith