Dates
24th - 28th Ferbruary 2009
"If ever there were an example of the imperceptible differences between professional and amateur, we have it here at its finest"
Review from Derby Evening Telegraph
Set in fin de siecle Paris, complete with Moulin Rouge-esque dancers, live accordion music and an absinthe-soaked Feste, this sumptuous production from Caroline Reader went down a treat with audiences at the Guildhall.
The DSTC cast excelled themselves as ever and the gender-swapping tale of mistaken identity and forbidden desire delivered laughter and romance in equal measure.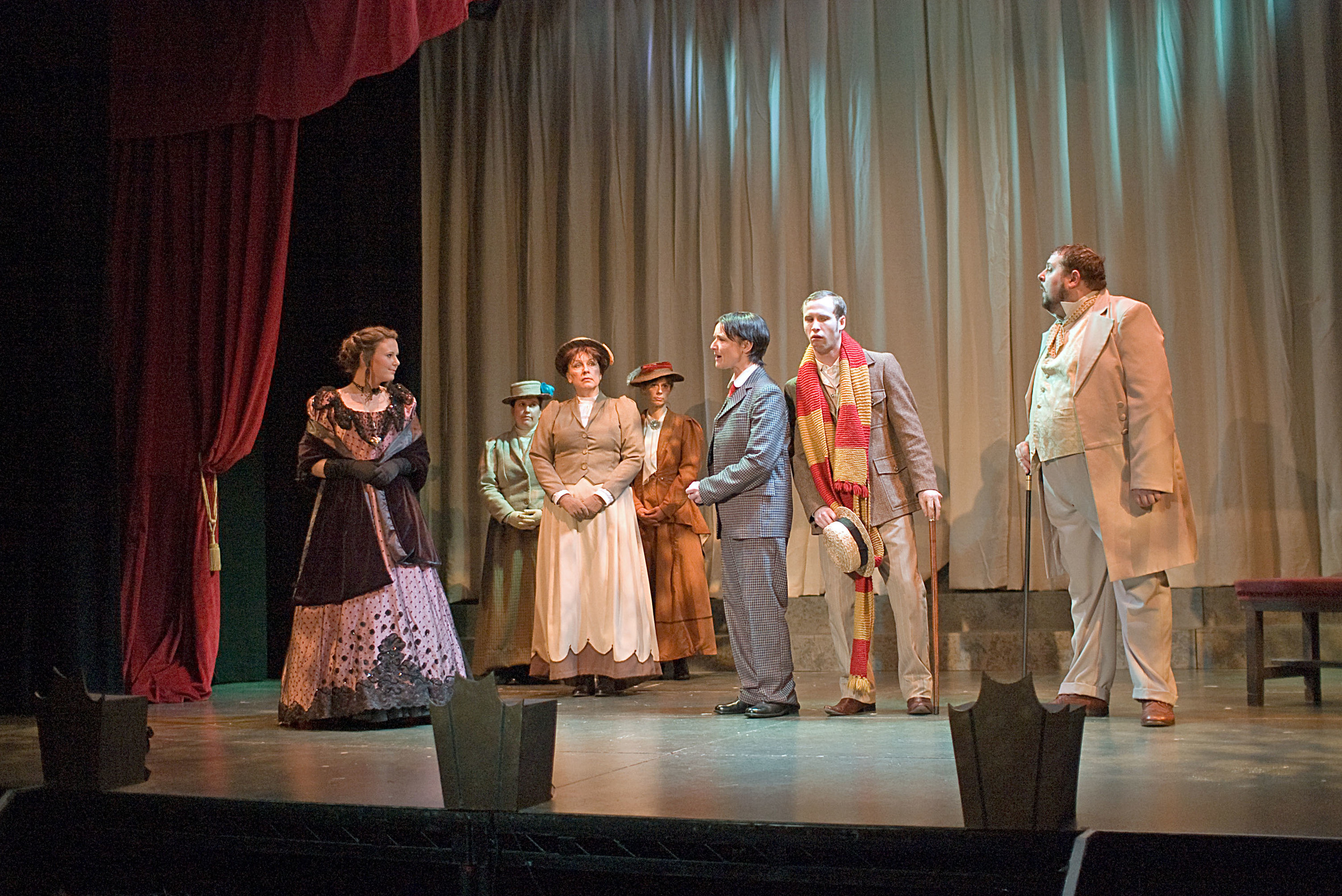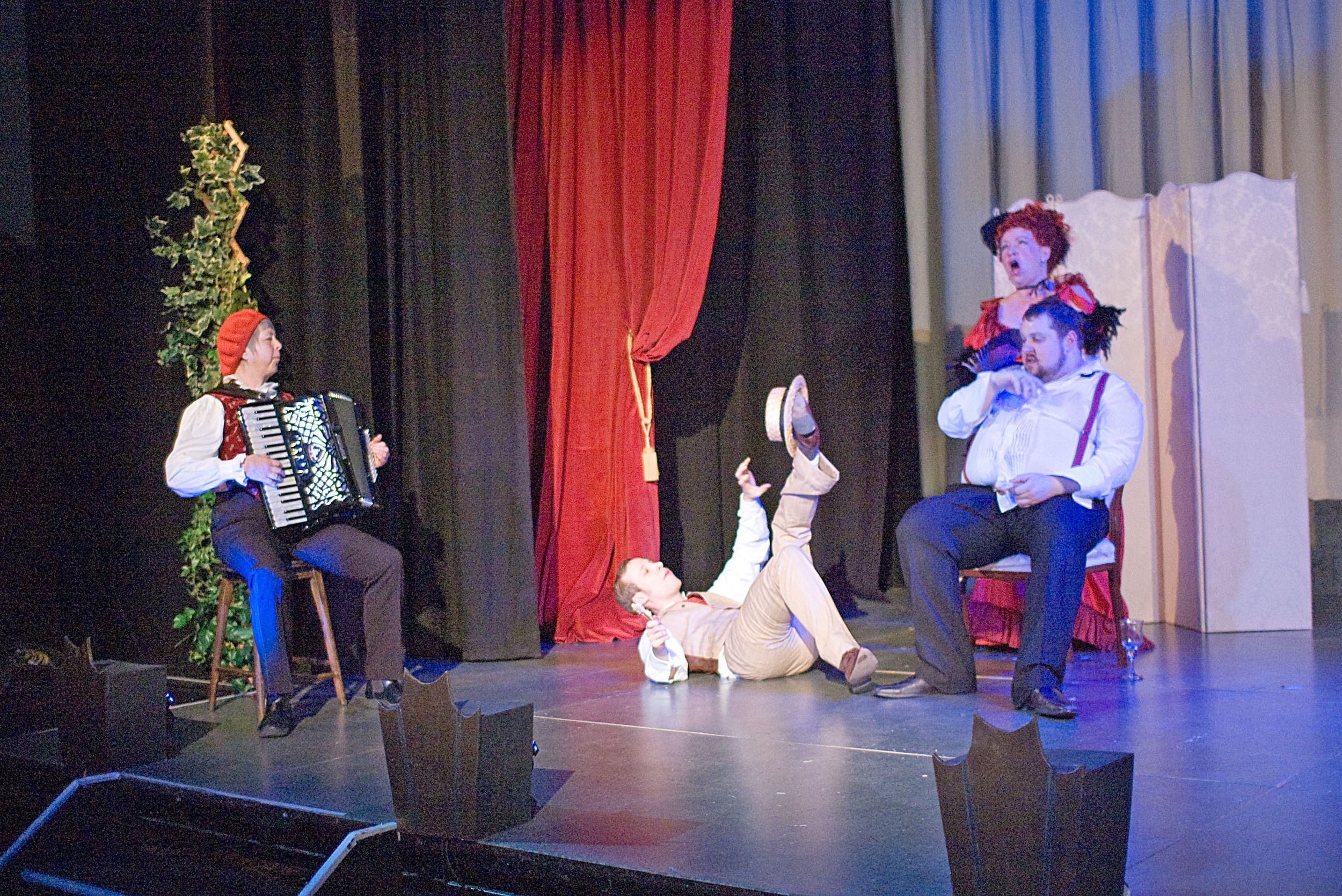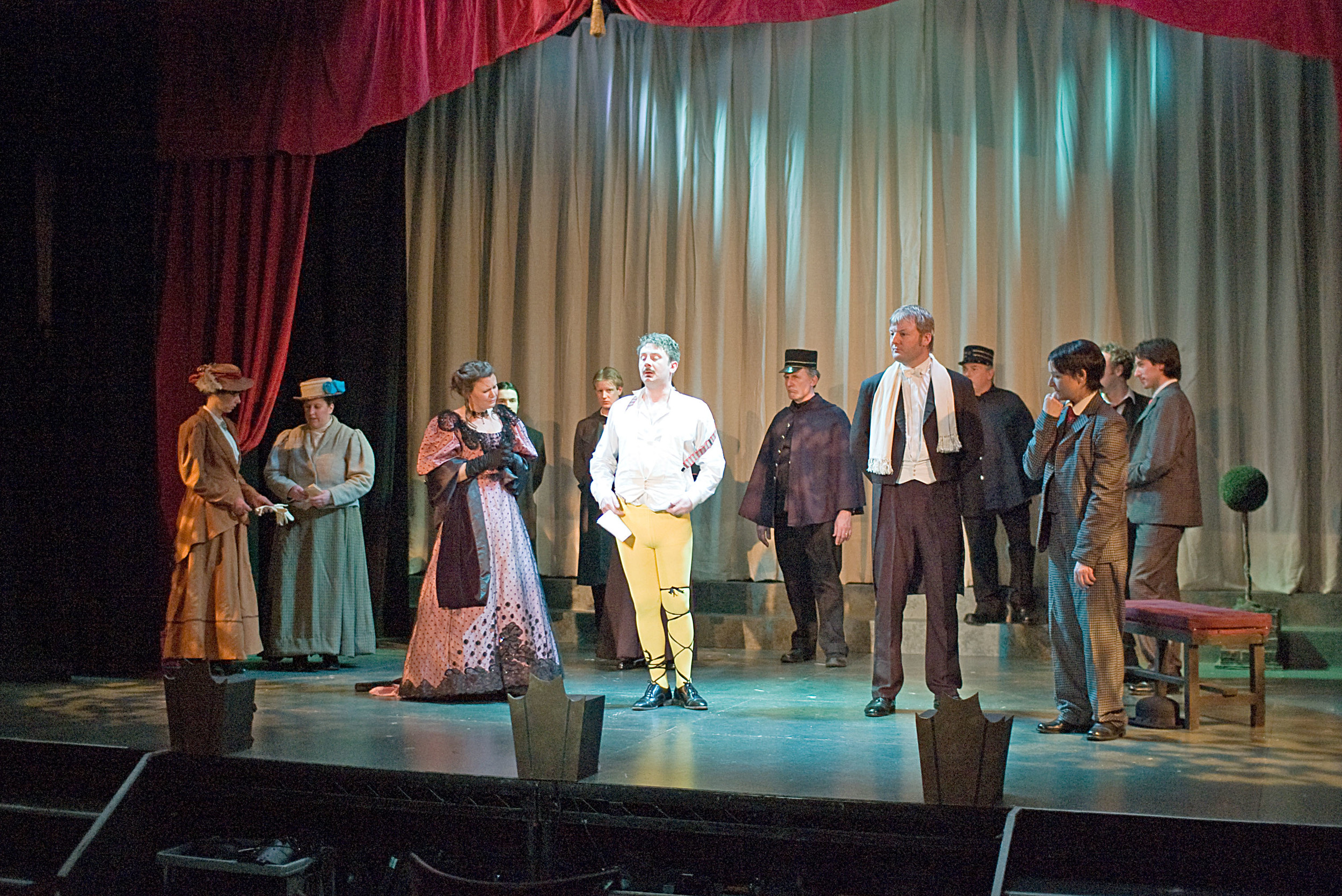 All photographs taken by Bryan Cleary.
Crew
Director - Caroline Reader
Assistant Director - Lorna Kirkland
Stage Manager - Ken Owen
Lighting Design & Operation\Sound Design - Neil Jones
Sound Operation - Shoki Winks
Fight Director - Will Tipper
Wardrobe Mistress - Flora Palmer
Wardrobe Assistants - Charlotte Matthews, Jane Roy & Ann Sharp
Props - Ann Toy, Jill Cocke, Joanna Hands & Alicia Petty
Set Design - Will Tipper & Caroline Reader
Set Construction - Brian Stokes & Ken Owen
Prompt - Margaret Arnot
Poster & Programme Design - Russ Tranter
Press - Joan Chambers
Rehearsal Photography - Bryan Cleary
Business Manager - Phil Button
Front Of House - Members of the company
Cast
Master Of Ceremonies - Alan Smith
Viola - Nicky Beards
Sebastian - Stuart Phillips
Orsino - Colin Dawes
Valentine - Nick Baker
Curio - Simon Paget
Olivia - Lisa Kelly
Maria - Stephanie Collyer
Malvolio - Chris Scott
Fabian - Clare Hale
Gentlewoman - Niki Caister
Feste - Irene Button
Sir Toby Belch - Mathew Shepherd
Sir Andrew Aguecheek - Matthew Swan
Antonio - Will Tipper
Sea Captain/Orsino's Officer - Jonathan Wolff
Sailor/Orsino's Officer - Terry Bowles
Priest - Peter Knight
Can Can Dancers - Lois Helan, Katie Bradford & Larnie Mallion
Accordian Player - Lesley Dolman