venue
Derby Playhouse Studio
Dates
10th - 14th February 1987
Ian Arnot brought 'Volpone', Ben Jonson's satirical comedy, to the Derby Playhouse Studio for us in February of 1987.
The production was well performed and very, very funny, drawing great appreciation from the audiences who filled the intimate theatre space to see it. It marked our first production at Derby Playhouse and was followed by 'Twelfth Night' on the main stage later the same year.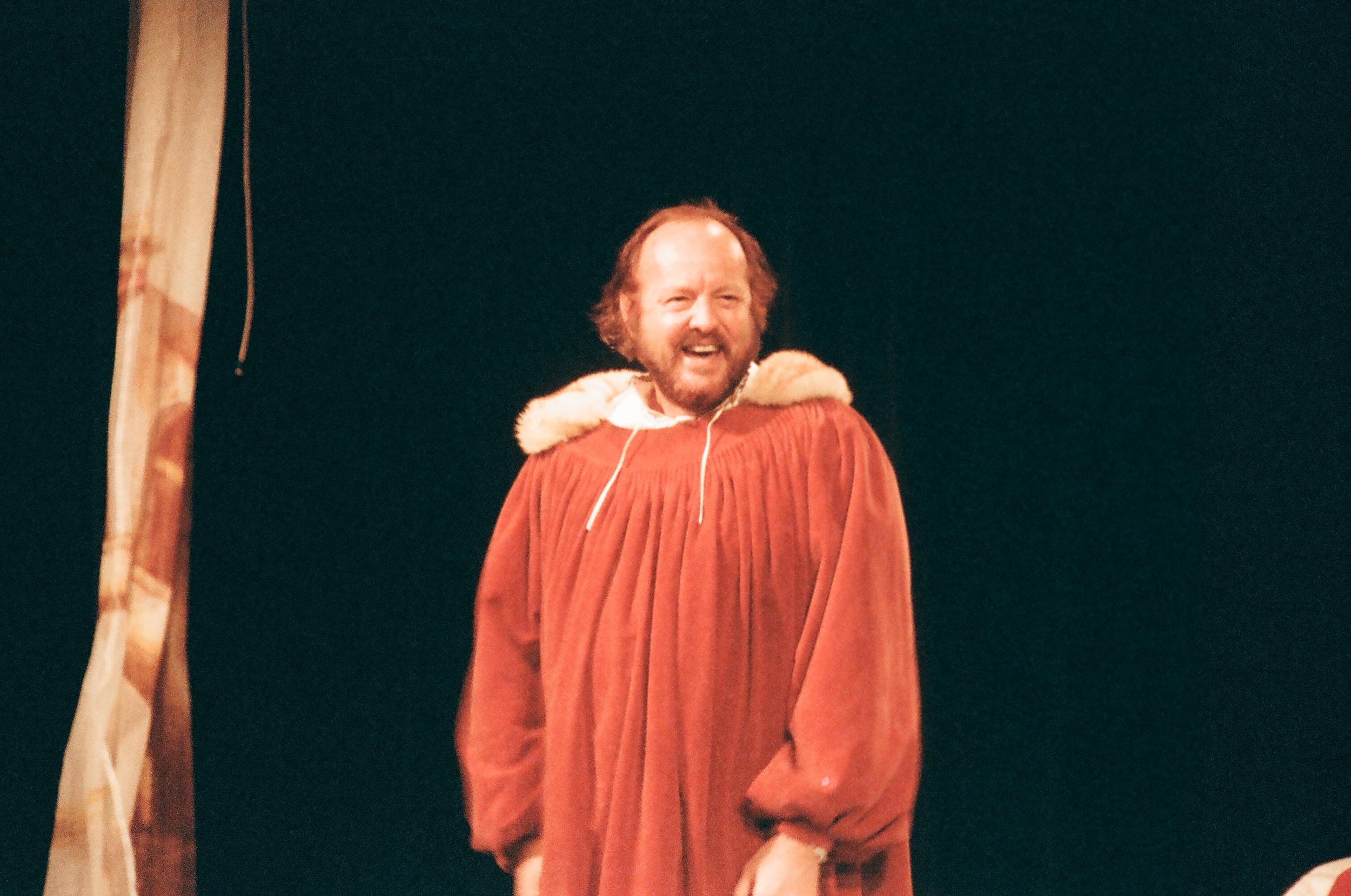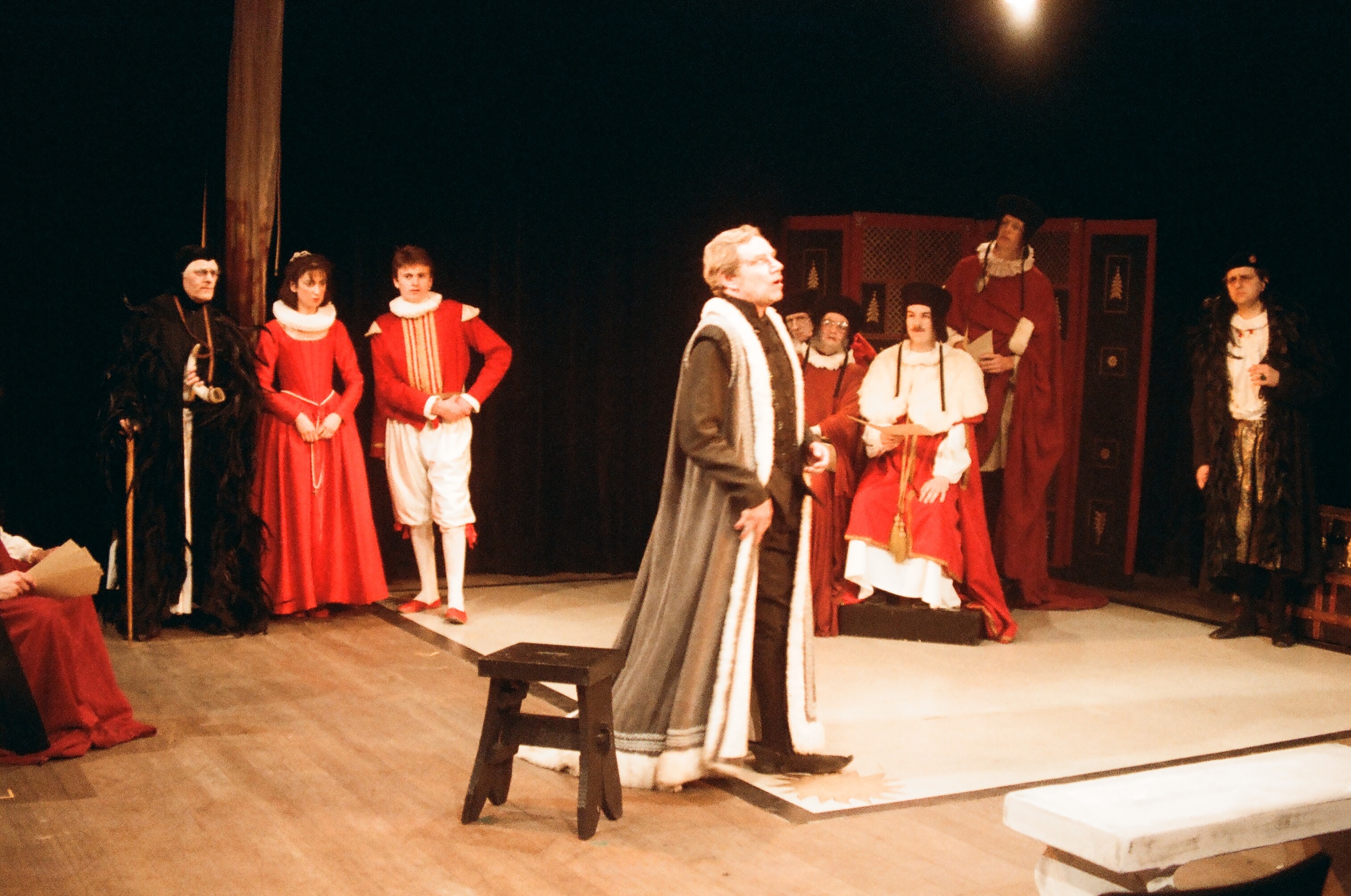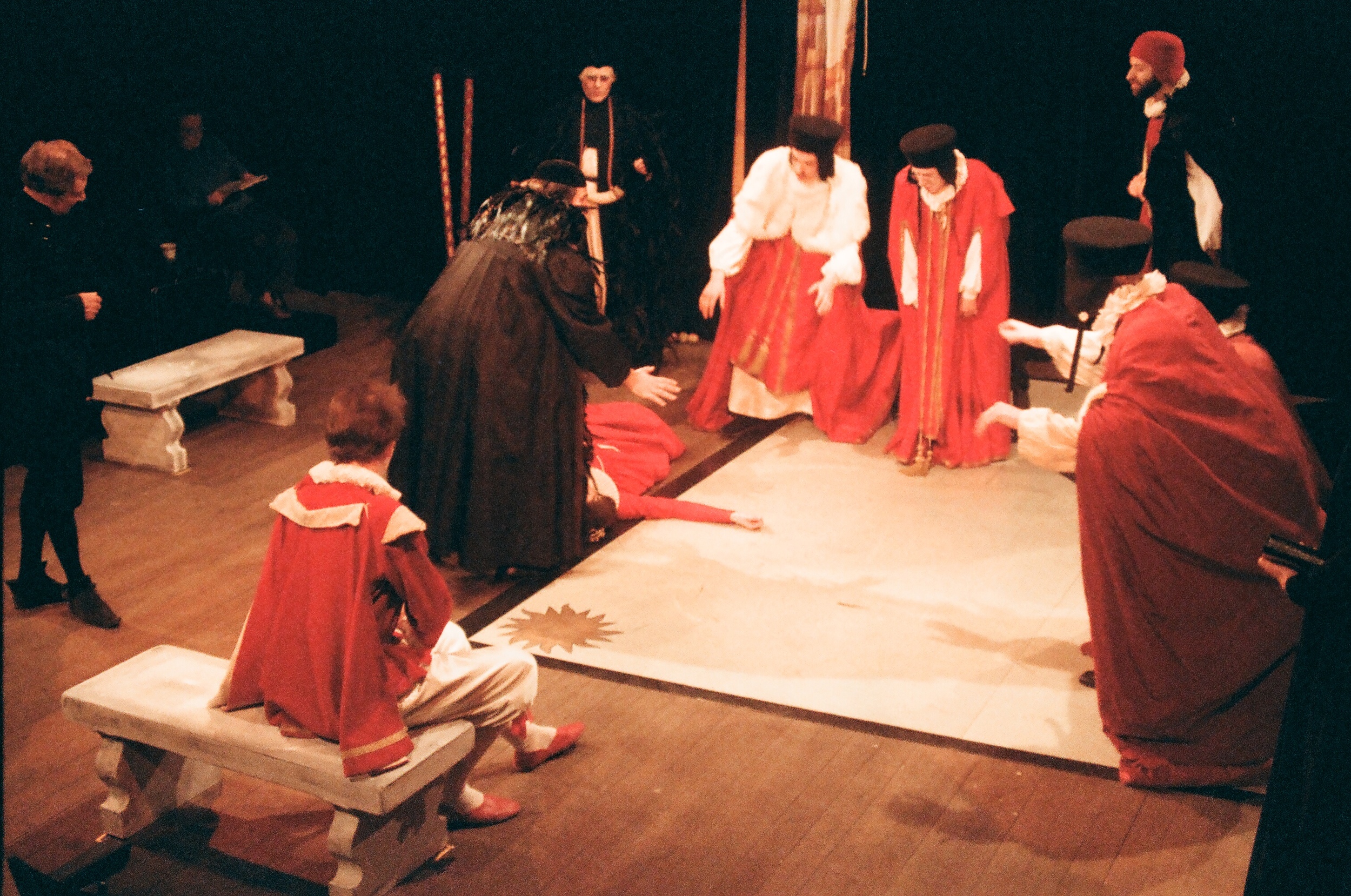 All photographs taken by Tony Eycott.
Crew
Director - Ian Arnot
Stage Management - Robert Vacher, Ann Toy & Judy Pratt
Set Construction - Robert Vacher & Trevor Holroyd
Scenic Artist - Carolyn Hardy
Lighting - David Ashton & Neil Worton
Costume - Natalia Wieczorek
Make-Up Adviser - Peter Gemmell
Book - Ruth Eycott & Peggie Williamson
Props - Mary Willis & Jane Bennett
Dialogue Coach - Barbara Pipes
PA - Eileen Bartholomew
Business Manager - Tony Jaggers
Cast
Volpone - Mike Charlesworth
Mosca - Stan Huyton
Nano - Andrew Kemp
Androgyno - Alan Smith
Castrone - Carolyn O'Brien
Voltore - Jonathan Godfrey
Corbaccio - Eric Dicken
Corvino - Steve Carter
Sir Politic Would-Be - Kenneth Pipes
Peregrine - Tony Walker
Celia - Natalia Wieczorek
Corvino's Servant - Peter Freeman
Bonario - Matthew Williamson
Lady Would-Be - Jessica Clewes
Lady Would-Be's Women - Laura Juden & Rowena Buxton
Magistrates - Alan Smith, Peter Cooper, Bette Garratt & Mike Wood
Notary - Steve Ring
Merchants - Steve Savona, Kit Mitchell & Steve Ring