venueS
Derby Grammar School & Minack
Dates
16th - 29th August 2008
"Cry God for Harry, England and St. George and look forward to another hundred years of Shakespeare in the City!"
Review from Derby Evening Telegraph
The second production, following 'King Lear', of our centenary year took us back to the beautiful grounds of Derby Grammar School and the spectacular Minack Theatre in Porthcurno.
Ian Arnot's production was traditional but accessible and featured a compelling central performance from Chris Scott in the role of the titular King at war with France.
With its legendary rousing speeches, dramatic battle scenes and themes of triumph and glory this production was a perfect way to celebrate the first 100 years of Derby Shakespeare Theatre Company. A timeless classic play that resonates back to the very beginnings of DSTC and beyond to the golden age of Elizabethan theatre and British history. Here's to 100 more glorious years of Derby Shakespeare!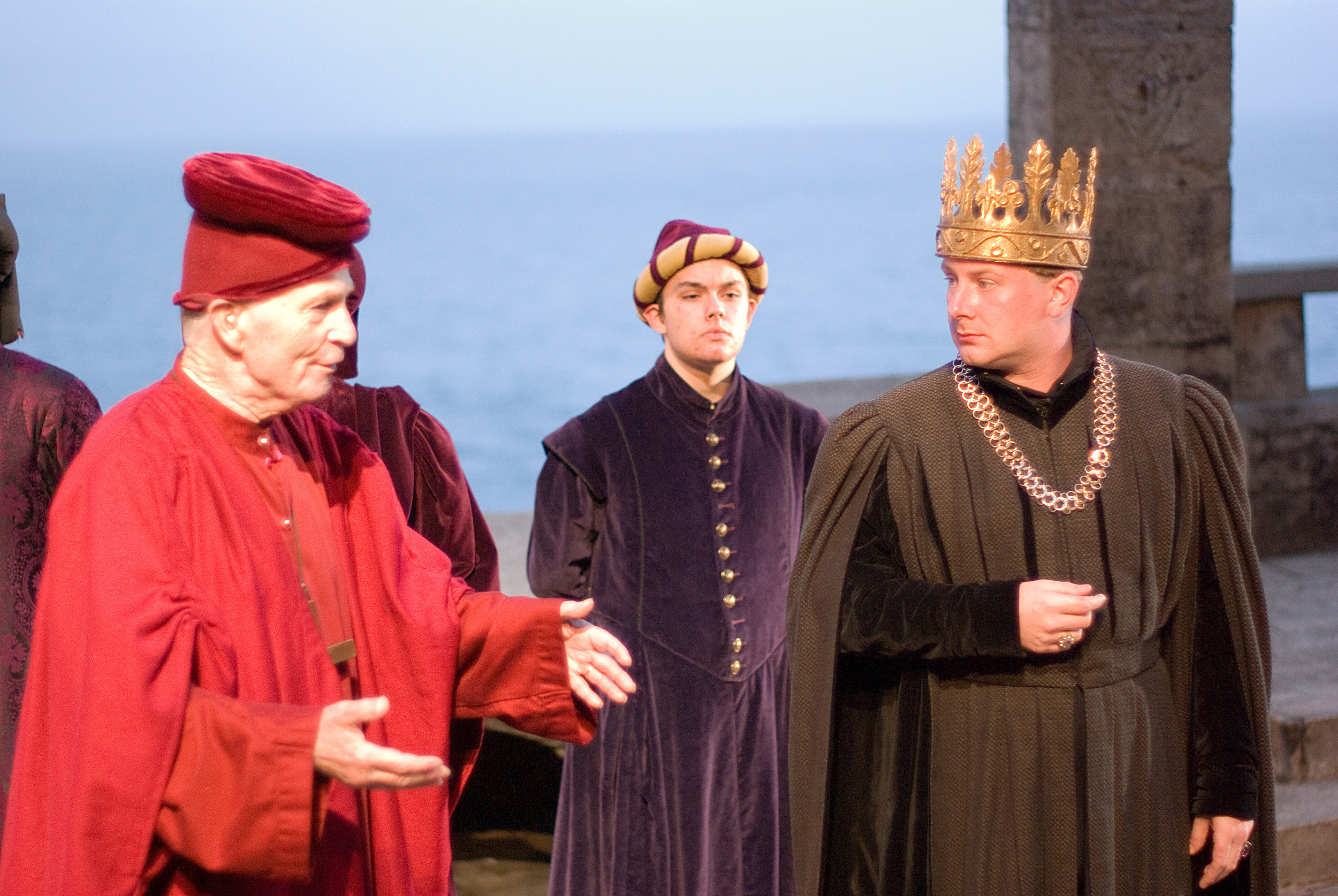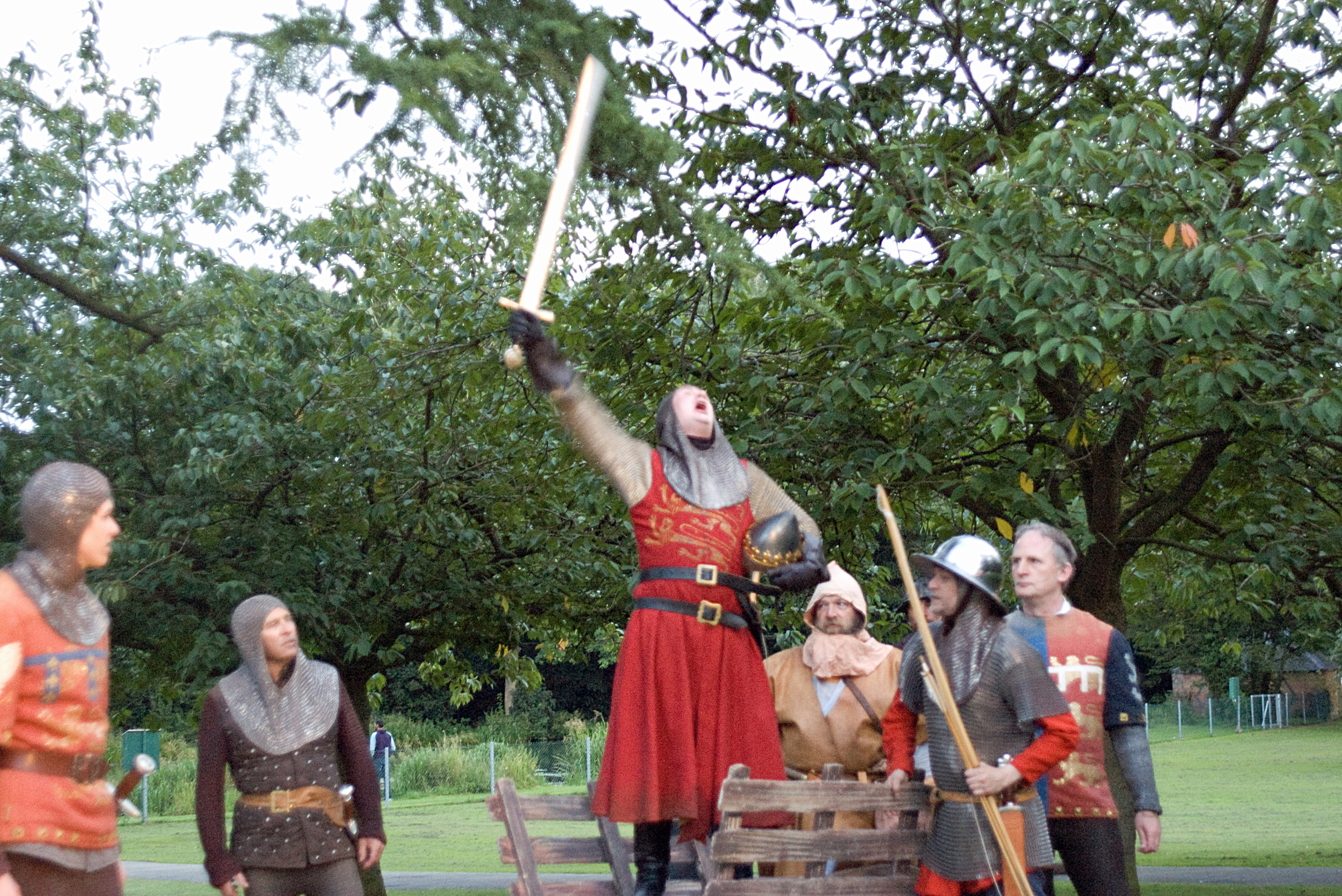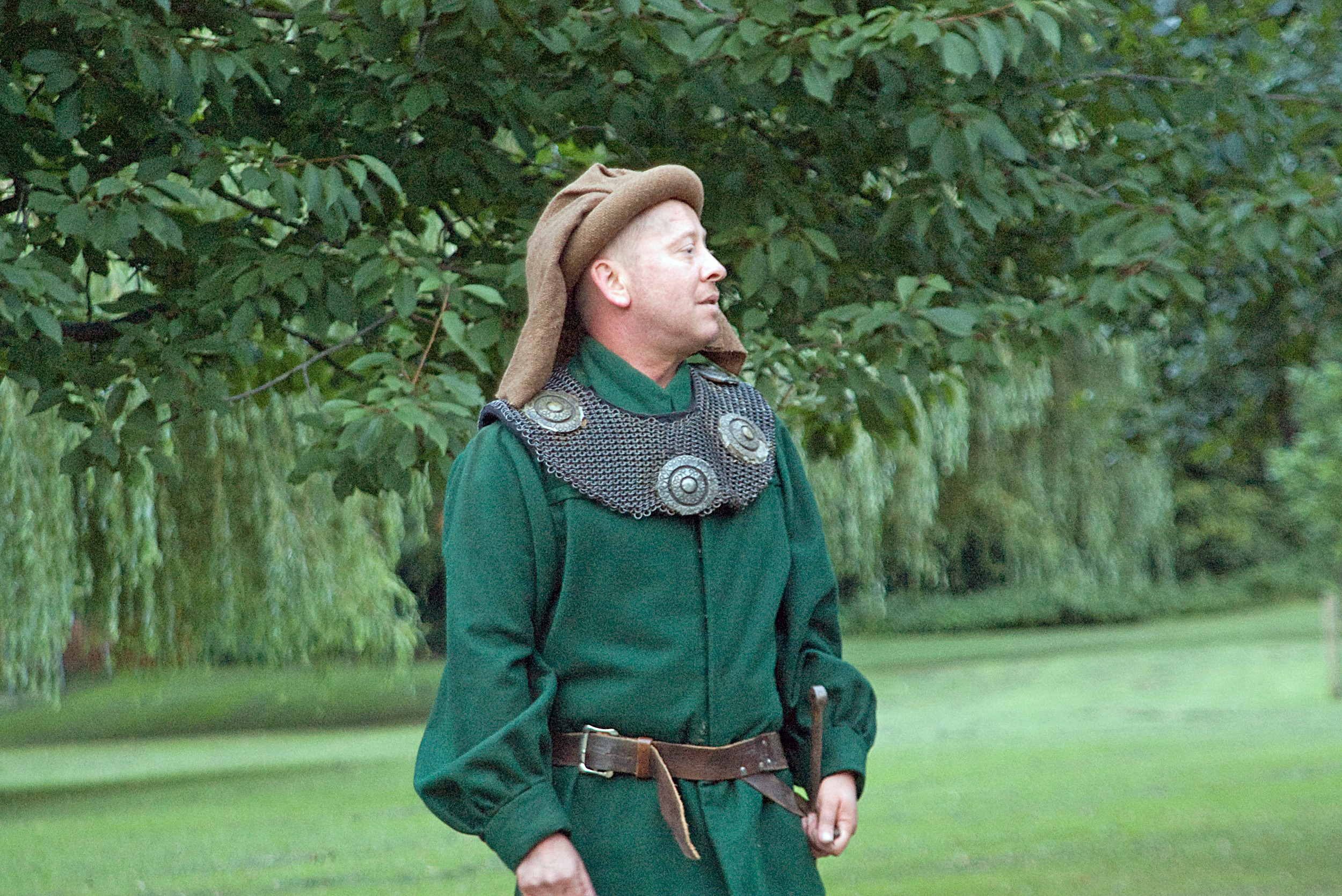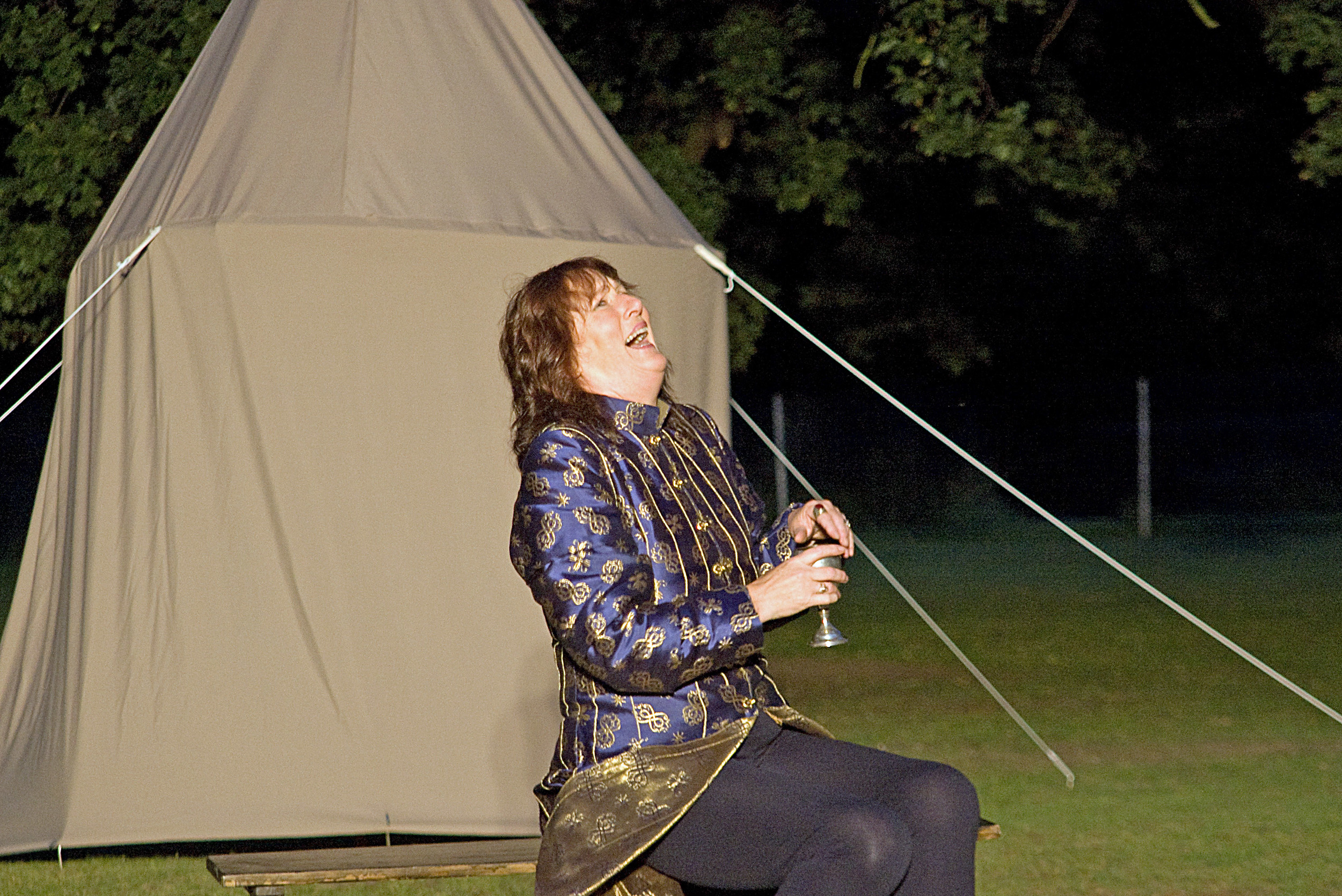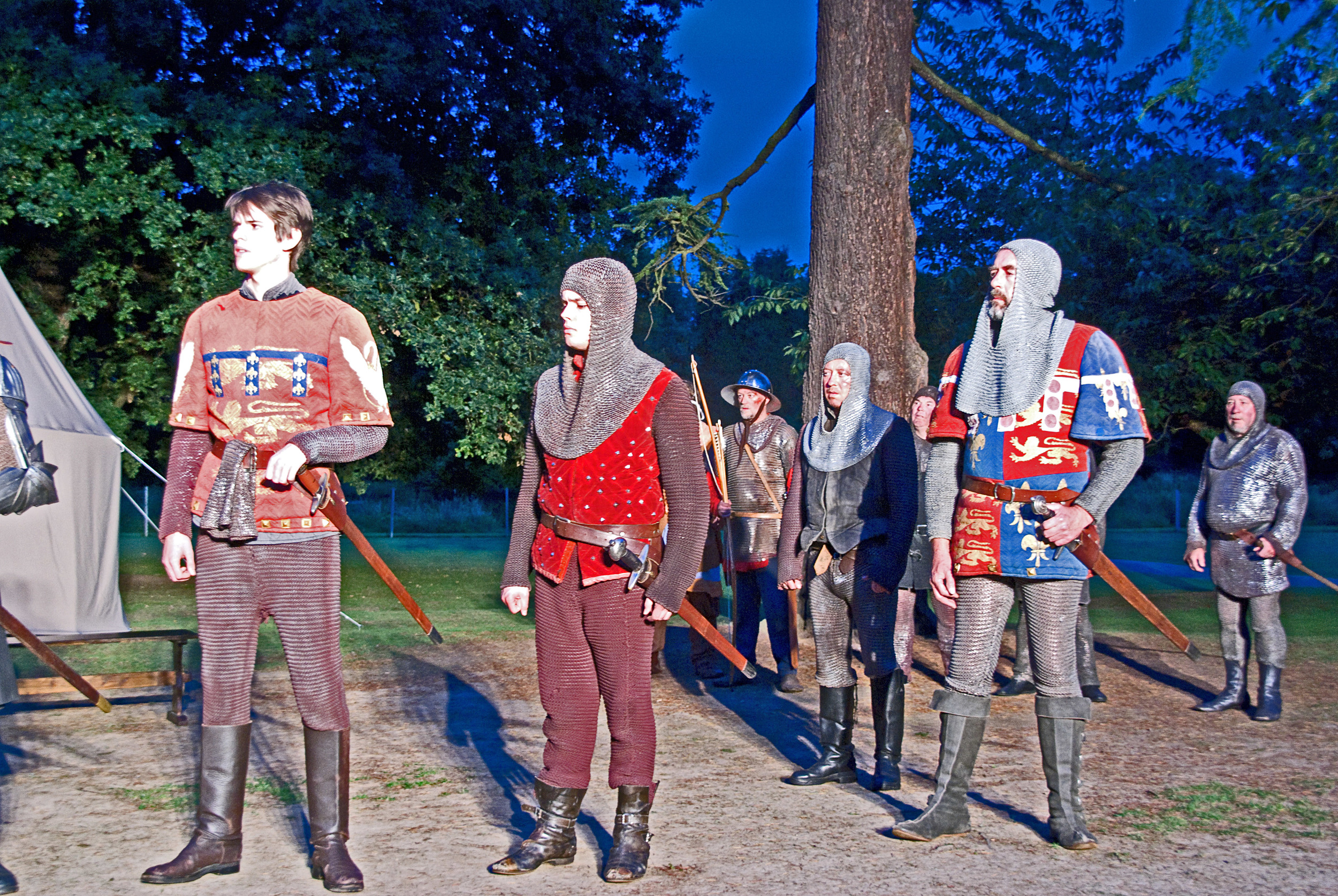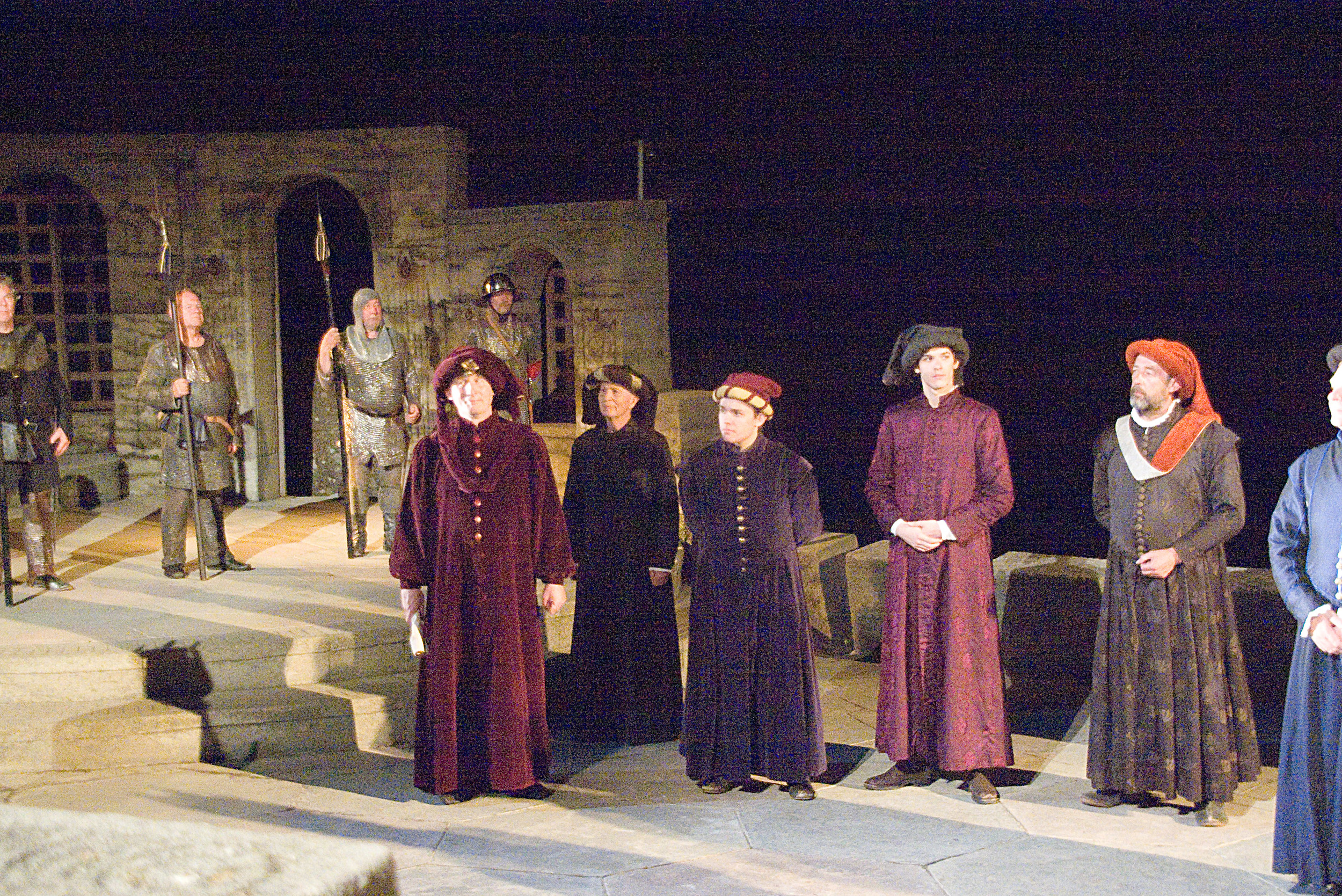 All photographs taken by Bryan Cleary.
Crew
Director - Ian Arnot
PA - Clare Hale
Stage Director - Ken Owen
Stage Manager - Gary Smith
Stage Crew - Vicky Palmer
Lighting Design - Alex Stafford
Lighting Operator - Anthony Owen
Sound - Andy Onion
Book - Margaret Arnot
Wardrobe Mistress - Flora Palmer
Wardrobe Assistants - Karen Owen, Charlotte Matthews, Elaine Lawrenson & Catherine Taplin
Properties - Helen Cornfield, Lisa Marsden & Elaine Lawrenson
Voice Coach - Joanna Hands
Music Composer - Chris Scott
Music Producer - Mikey Smith
Choreography - Laura Smith
Poster Design - Paul Arnot
Chaperone - Ann Sharp
Programme - CCT Creative
Press - Joan Chambers
Photography - Bryan Cleary
Front Of House - Carol Powles & Members Of The Company
Cast
Chorus - Joanna Hands, Bernice McClaren, Irene Button, Laura Smith & Jenny Cooper
Henry V - Chris Scott
Duke Of Gloucester - Mikey Smith
Duke Of Clarence\Governor Of Harfleur - Martin Weston
Duke Of Exeter - Jonathan Wolff
Earl Of Warwick\Sir Thomas Grey - John Howarth
Archbishop Of Canterbury\Gower - Michael Gaunt
Bishop Of Ely\Sir Thomas Erpingham - Tony Jaggers
Earl Of Cambridge\Duke Of Bourbon - Simon Paget
Lord Scroop - Peter Knight
Sir John Falstaff\Fluellen - Mathew Shepherd
Pistol - Laurence Byrne
Nym - Matt Sharratt
Bardolph\Le Fer - Tony Cooper
Boy - Joe O'Brien
Nell Quickly - Joan Chambers
Chief Justice\MacMorris\Herald - Marco Boylan
Bates - Terry Powles
Williams - Eddy Chambers
Charles VI - Philip Button
Isabel - Bernice McLaren
Katherine - Helena Franklin
Dauphin - Jack Bamford
Alice - Jill Cocke
Constable - Jamie Matthews
Duke Of Orleans - Jenny Billington-Earl
Duke Of Burgundy - Greg Lunn
Montjoy\Ambassador - Matthew Swan
Musicians - Abi Lucas & Kathy Lucas
Lords, Ladies, Officers, Soldiers, Messengers & Attendants - Clare Hale, Charlotte Matthews, William Matthews, Helen Cornfield, Emily Turrini, Lyndon Sanderson, Steve Wibberley & Lisa Kelly