venues
Derby Playhouse, Repton School & Minack
Dates
9th - 13th April & 27th - 31st May 1991
Director
Mike Charlesworth
1991's 'Much Ado About Nothing' was a momentous show for us as it was our first visit to the beautiful Minack Theatre in Porthcurno, Cornwall.
This beautiful open-air amphitheatre, close to Land's End, was the perfect setting for Mike Charlesworth's splendid production of Shakespeare's great romantic comedy and the show delighted holidaymakers who filled the theatre to see it. The Minack theatre operators themselves also loved the show and awarded it the coveted Minack Trophy for the best production of 1991, a feat we were delighted to repeat with a production of the same play in 2011, marking twenty years since our first performances there.
The show played closer to home at Derby Theatre and in the grounds of Repton School, proving equally popular at both venues.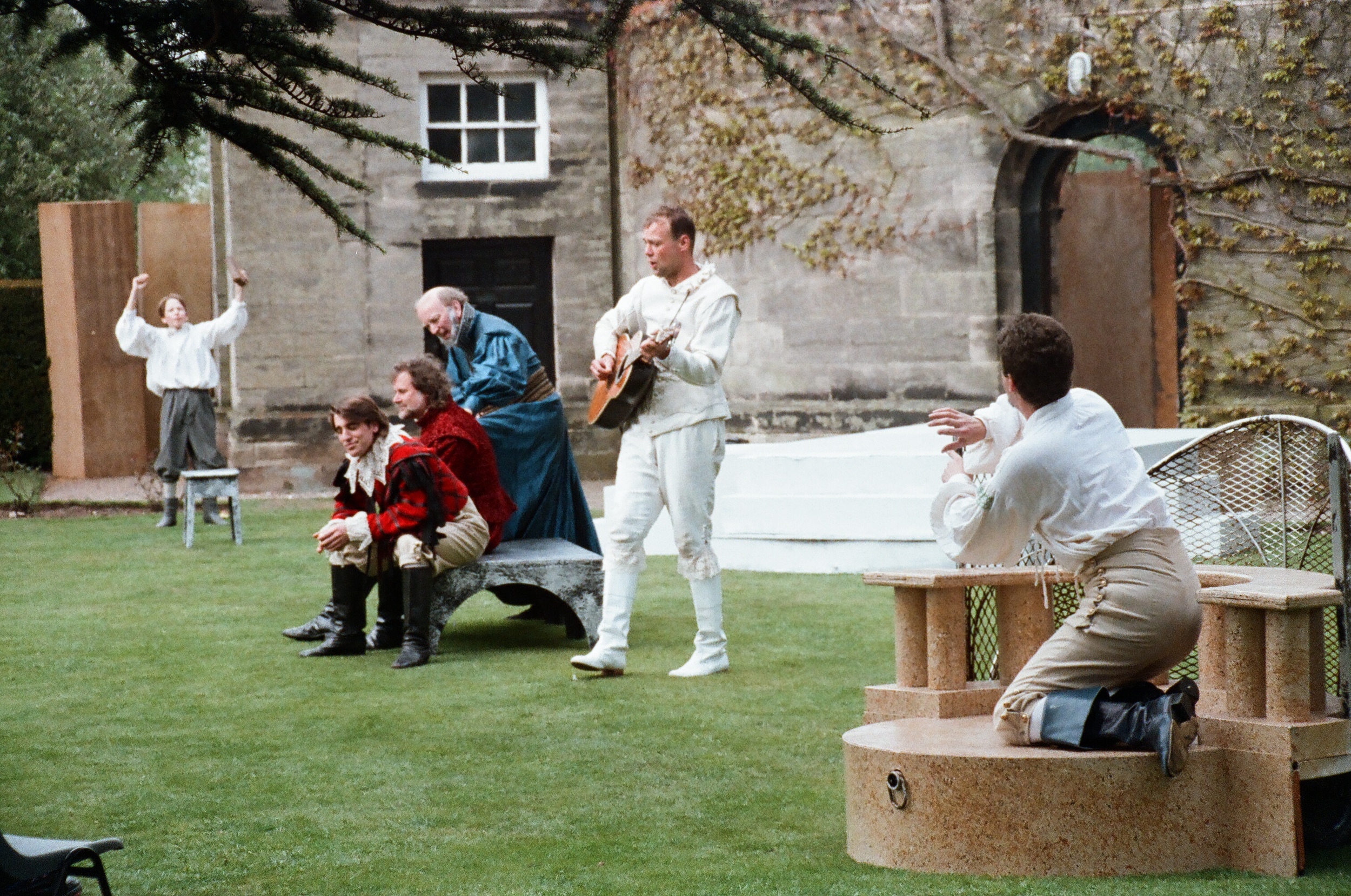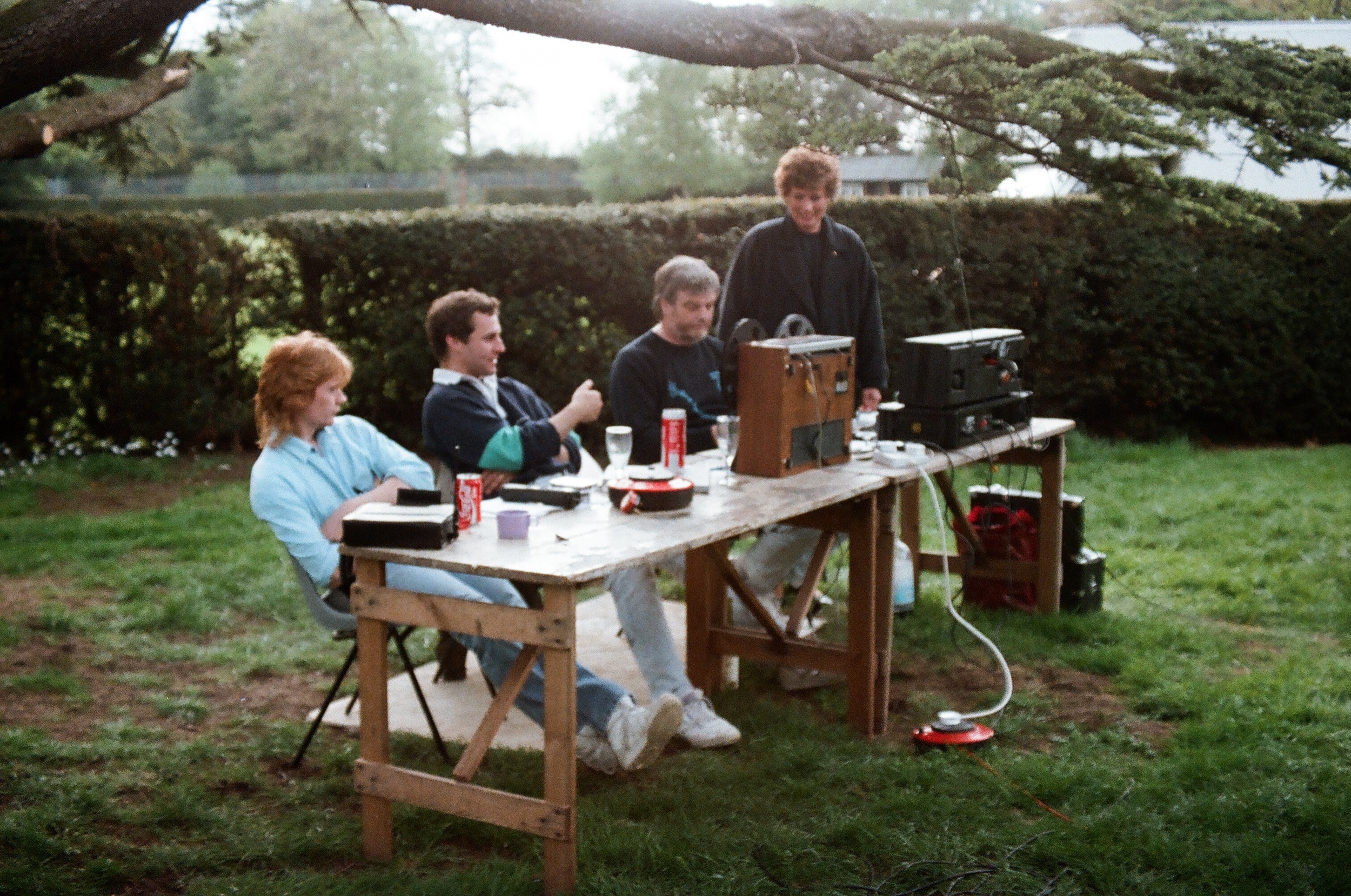 All photographs taken by Tony Eycott.
Crew
Director - Mike Charlesworth
Set Design - Andy Miller
Stage Manager - Pete Harrington
Lighting Design - Neil Worton
Choreographer - Pauline Reader
PA - Alicia Petty
Costume - Barbara Martin, Elaina Evans & Flora MacGregor
Props - Mary Willis, Ann Toy & Judy Pratt
Sound - Glenn Ford
Assistant Stage Manager - Richard Hudson
Press Officer - Frances Newbury
Prompt - Margaret Arnot & Judi Budibent
Make-Up - Mabs Potter & Jewel Juden
Cover Design - Jerry Gregson
Photographs - Tony Eycott
Front Of House Managers - Richard Carter & Don Potter
Tour Manager - Tony Jaggers
Cast
Leonato - Ian Arnot
Antonio - Tony Jaggers
Hero - Carolyn O'Brien
Margaret - Helen Cornfield
Ursula - Elaina Evans
Beatrice - Lorna Harrington
Friar Francis - Adrian Hughes
Ladies - Christine Bayley, Sarah Boguna, Jill Cocke & Melissa Stanton
Boy - Nick Burns
Don Pedro - Mike Evans
Don John - Keith Briars
Claudio - Mark Dickinson
Benedick - Philip Childs
Borachio - Phil Button
Conrade - Peter Konowalik
Messenger - Julian Blundell-Thompson
Balthasar - Tim Smith
Dogberry - Mike Charlesworth
Verges - David Guest
Sexton - Hugh Price
The Watch - Alex Agofanoff, John Aldham, Tom Chambers, Chris Hallam & David Williamson